DeKALB – Online retailer giant Amazon recently paid $6.3 million for nearly 59 acres in DeKalb, the same land slated for a 700,000-square-foot warehouse that's the centerpiece of a project city officials for months have only referred to publicly by its codename "Project Barb," records show.
Amazon Property Tax Amazon.com Services LLC bought 58.65 acres at 1401 E. Gurler Road on Oct. 6, DeKalb County property records show. According to Illinois Secretary of State's Office records, Amazon Vice President Michael Deal is listed as the manager of Amazon.com Services LLC and the address for Amazon Corporate Headquarters, 410 Terry Ave. North in Seattle, also was listed in the DeKalb County records.
Amazon public relations officials did not immediately respond to requests for comment from the Daily Chronicle.
DeKalb city officials for months have touted the planned development's economic benefits, which they said would bring in 1,000 new jobs and grow the city's tax base. City officials have said the plans continue the momentum in the Chicago West Business Center which recently has brought in Ferrara Candy Company and, down the street, Facebook's DeKalb Data Center.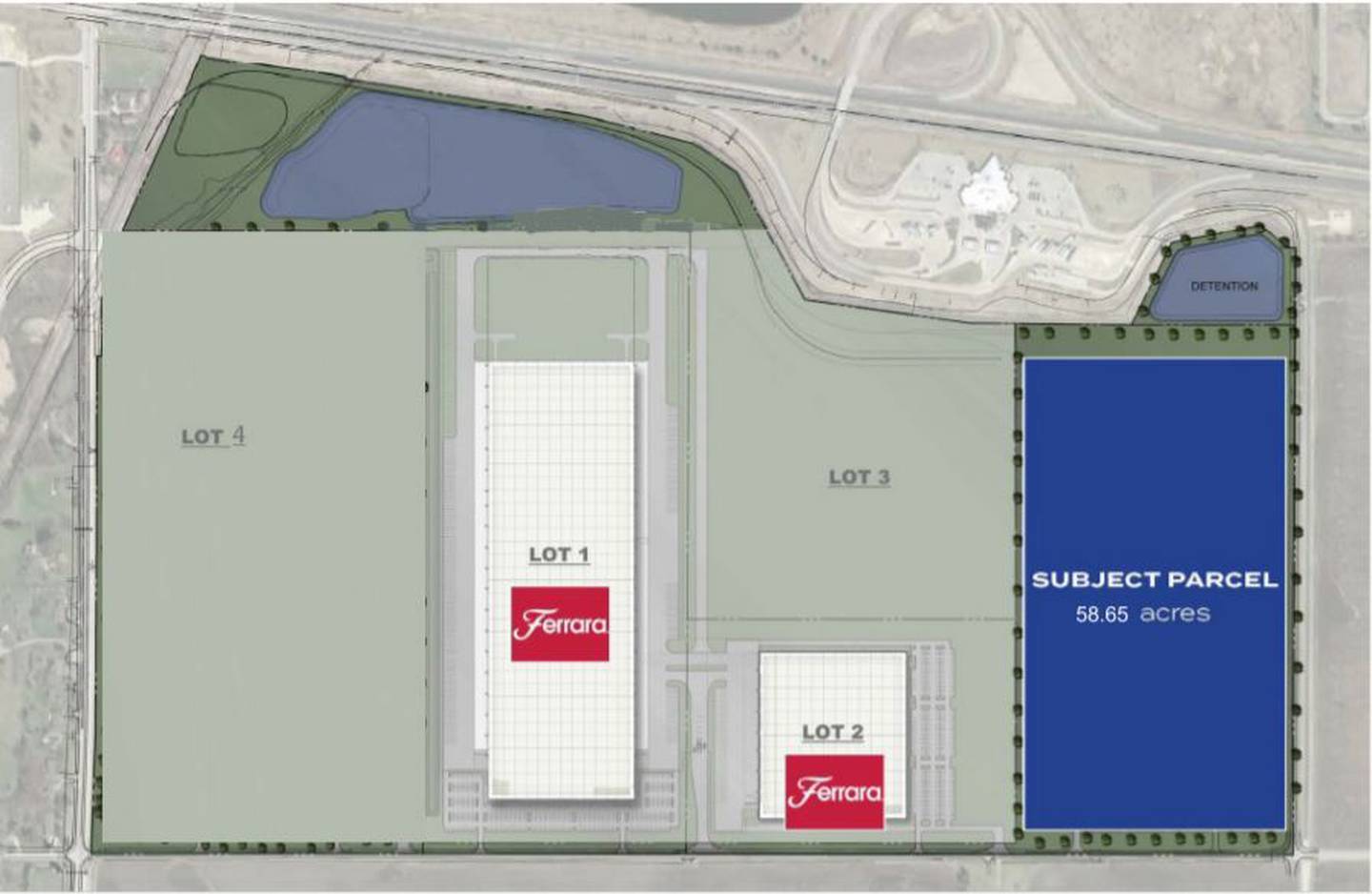 Amazon recently has been expanding its footprint in northern Illinois, with distribution facilities planned in Huntley, Crystal Lake and University Park, among other locations. A Better Government Association/WBEZ report in October found that since 2015, Amazon has made plans to build at least 36 warehouses in and around Chicago. In many cases, officials had to keep secret the online retail giant's involvement.
DeKalb City Manager Bill Nicklas said Monday he agreed to a nondisclosure agreement with Project Barb developers, which he signed in June, and is prohibited from discussing details about the plans, declining to identify anything about the development or who is behind it.
"Until the company comes forward and identifies themselves, I am not in a position to do so and can only refer to the project as Project Barb," Nicklas said.
According to the nondisclosure agreement, which the Daily Chronicle obtained in response to a Freedom of Information Act request, the city "will take all reasonable measures to avoid disclosure, dissemination or unauthorized use of Confidential Information, including, at a minimum, those measures it takes to protect its own confidential information of a similar nature."
After first thanking city officials for working with the developers for the Ferrara Candy Company, Morgan Baer Blaska of Trammell Crow Company wrote in a June 1 email to Nicklas she was "excited to hopefully kick-off another potential project" but requested that Nicklas sign the agreement before discussing further.
"Similar to Ferrara, we are hoping to maintain confidentiality for our Client, particularly in the beginning phases of this project," Blaska wrote in the June 1 email.
On July 26, the DeKalb City Council approved zoning changes for the more than 58 acres, to pave way for the developer to begin grading the site. The public notice for the meeting about the requested changes was posted on July 8.
The July petition was made by TC Pursuit Services Inc., and DeKalb 343, LLC regarding the planned approximately 700,000-square-foot warehouse and distribution center.
According to the submitted site plan documents for the warehouse, there will be three access points along Gurler Road, with two for employees and visitors and one for semi-trucks exiting with a guard house. Trucks entering the site will use Crego Road and will enter the site at the far northeast portion of the site to a guard house. A security chain link fence with barbed wire will surround the site.
There will be approximately 535 parking spaces for employees and visitors, about 490 trailer parking spaces and 121 loading dock spaces. If approved and once construction is completed, the warehouse will have an estimated 1,000 new employees across three shifts.