DeKALB – As local leaders remain tight-lipped on specifics, DeKalb city officials gave the go-ahead Monday for zoning amendments to accommodate an unknown warehouse and distribution development dubbed "Project Barb."
The DeKalb City Council, which praised the incoming project, voted 6-0 to approve the changes during the council's Monday meeting. Second Ward Alderwoman Barb Larson and Fifth Ward Alderman Scott McAdams were absent.
The petition was made by TC Pursuit Services Inc. and DeKalb 343, LLC regarding an approximately 700,000-square-foot warehouse and distribution center, nicknamed "Project Barb." If approved, the facility will be located on approximately 58 acres in the Chicago West Business Center, adjacent to Ferrara Candy Company.
DeKalb City Manager Bill Nicklas said similar zoning changes were made to accommodate Ferrara's distribution center that set up shop in area last year.
"The annexation agreement already allows for mass grading on the site," Nicklas said, referring to excavation to level out the site before building construction. "And it's the intent of Project Barb to get going on that if the council supports this amendment."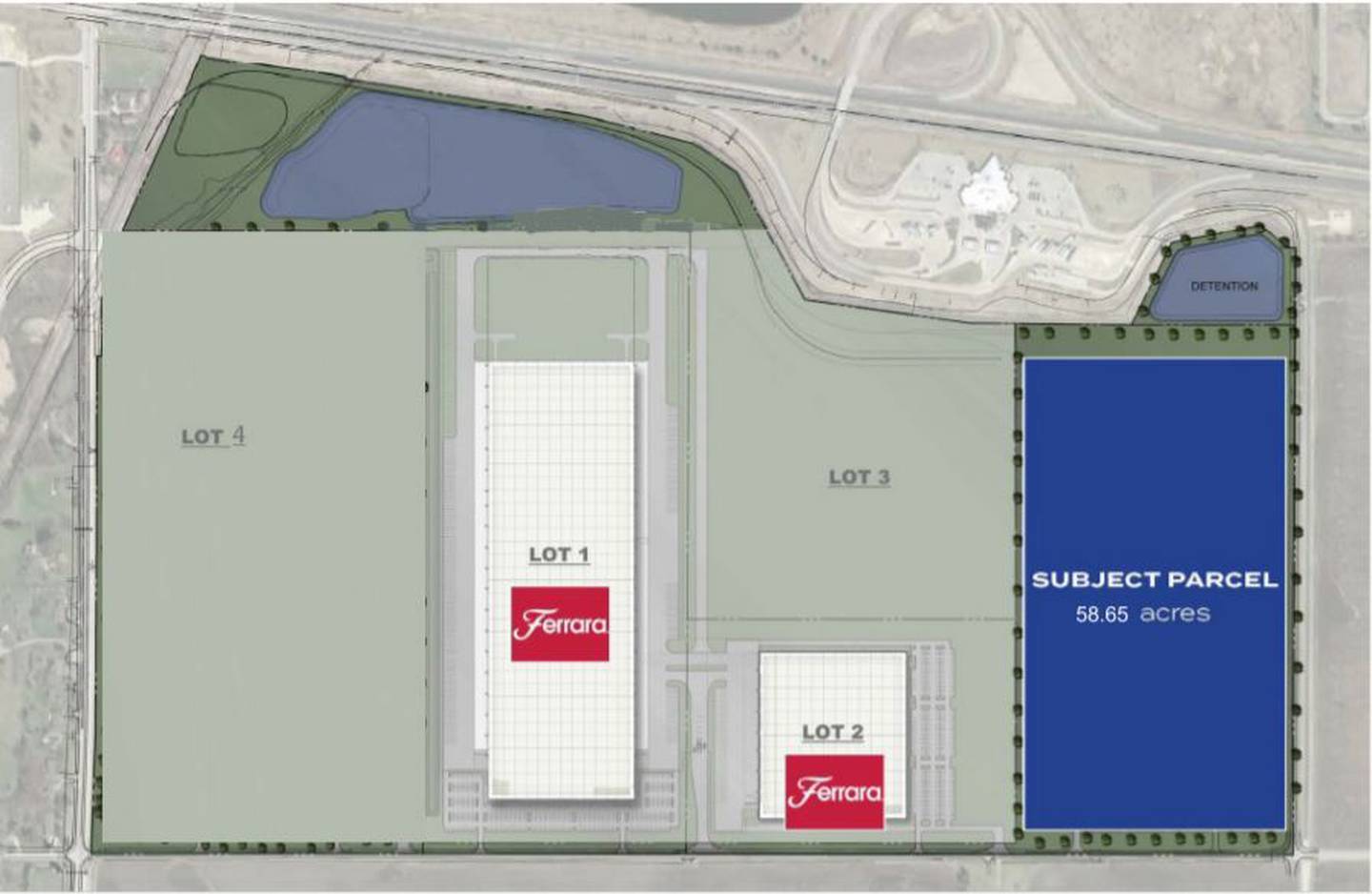 According to submitted site plan documents for Project Barb, there would be three access points along Gurler Road, with two for employees and visitors and one for semi-trucks exiting with a guard house. Trucks entering the site will use Crego Road and will enter the site at the far northeast portion of the site to a guard house. A security chain link fence with barbed wire will surround the site.
There will be approximately 535 parking spaces for employees and visitors, about 490 trailer parking spaces, and 121 loading dock spaces. If approved and once construction is completed, Project Barb will have an estimated 1,000 new employees across three shifts.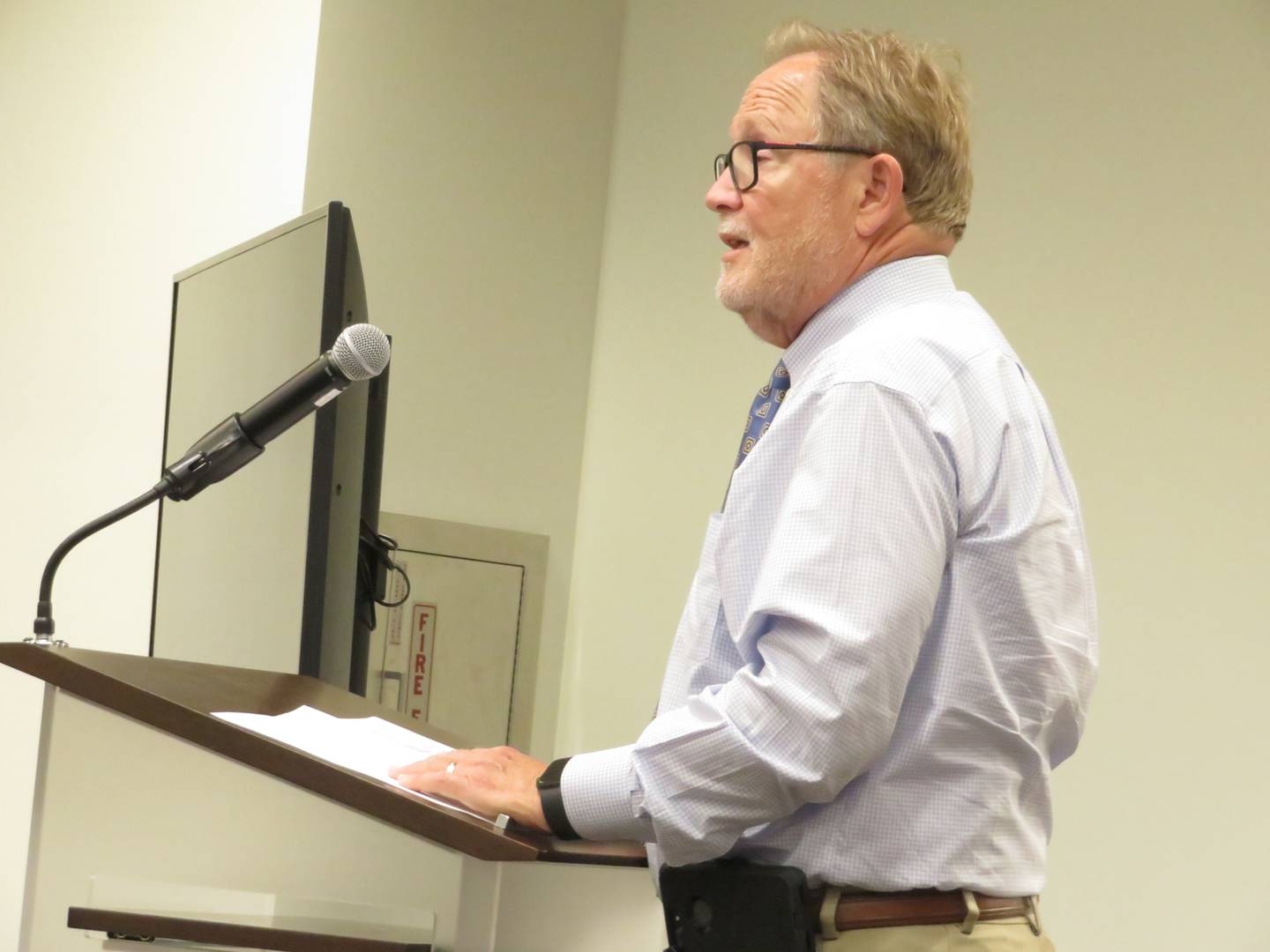 Paul Borek, executive director of the DeKalb County Economic Development Corporation, read a letter in support of the project. He confirmed the DCEDC voted unanimously in support of the proposed zoning ordinance changes – which he believes "addresses the specific and real needs of the confidential Project Barb" – during the private-public corporation's July 19 meeting.
"This project will generate abundant tax revenue and create jobs to further expand the city and county economy and to increase the prosperity of county residents," Borek said.
The update comes after the City's Planning and Zoning Commission approved the proposed zoning amendments during its July 19 meeting.
"I think it's very good for the community," Nicklas said. "And we're excited."
Jerry Krusinski, chief executive officer for Krusinski Construction Company, also helped to bring the Facebook data center project into DeKalb, according to city officials.
"We look forward to some additional opportunities down the road," Krusinski said.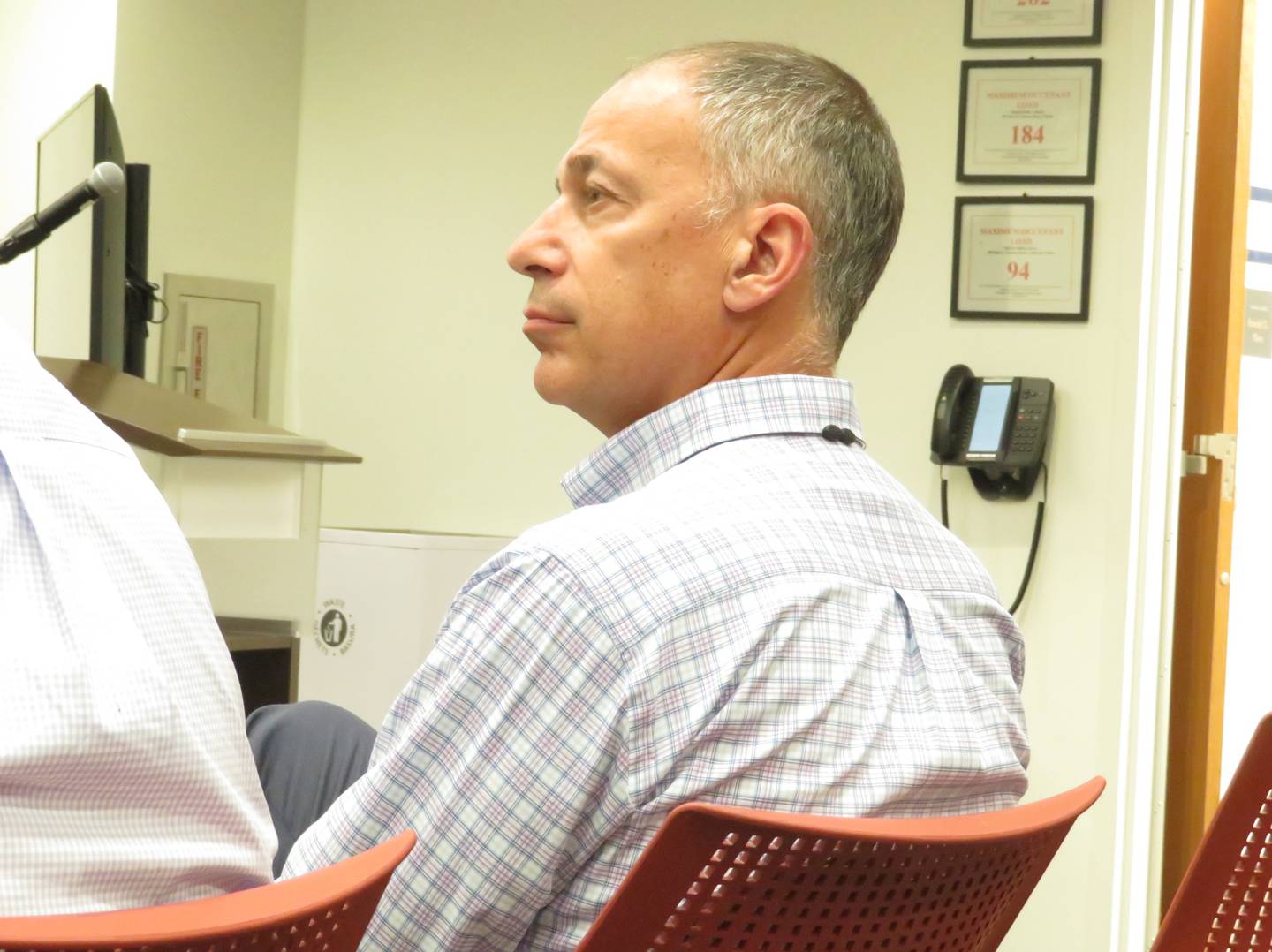 Seventh Ward Alderman Tony Faivre said he appreciates the investment Krusinski's company made in the DeKalb community. He recalled how the plans for the business park initially included a grocery store anchor shopping center back in 2006, when smartphones were not nearly as prevalent in society as they are now, and how those plans changed to include things that people would not have known about 15 years ago.
"We need to start thinking about ... what's coming in the next 5, 10, 15 years for us, that we need to prepare for it," Faivre said. "But I think it's just fantastic."
• Daily Chronicle reporter Katrina Milton contributed to this story.