SYCAMORE – Some DeKalb County Board members recently responded to one resident's concerns over local criminal court plea deals in the wake of DeKalb 15-year-old Gracie Sasso-Cleveland's death.
Timothy M. Doll, 29, has been in police custody since his May 7 arrest three days after prosecutors allege he dumped the 15-year-old DeKalb High School freshman's body in a dumpster near his home in the 500 block of College Avenue in DeKalb after suffocating her with a pillow, according to court records. He's charged with first-degree murder.
Doll's case has garnered much local attention, as details of the teenager's grisly death were unveiled and he faced increased scrutiny as he awaited court proceedings. Doll is being held without bond at the DeKalb County Jail in Sycamore and is expected to be arraigned June 14.
Heather Tomlinson, of Sycamore, appeared before the DeKalb County Board May 17 to urge elected officials to look into a guilty plea Doll entered 22 days before Sasso-Cleveland's death on a prior criminal case. She said she'd asked officials before to scrutinize the DeKalb County State's Attorney's Office regarding what she called "problems" with plea deals for cases involving allegations of domestic and sexual violence.
"Last month I was here letting you guys know about the problem we have with the DeKalb County State's Attorney releasing sex offenders and domestic abusers on lesser charges, and now a fifteen-year-old girl is dead because of it," Tomlinson said during the May 17 meeting.
Some county officials, however, said legal proceedings aren't that cut and dry.
"Our office is not doing what she [Tomlinson] is saying," said State's Attorney Rick Amato Wednesday. "Our office prosecutes each case just as it's laid out and each one is handled uniquely depending on the facts of the case, the facts that surround that victim, that surround that defendant, and each one is handled. But I've examined after I heard her make these statements and it's just not true. And I've talked to various parties in the court system to make sure I'm not missing anything, but those allegations are not true."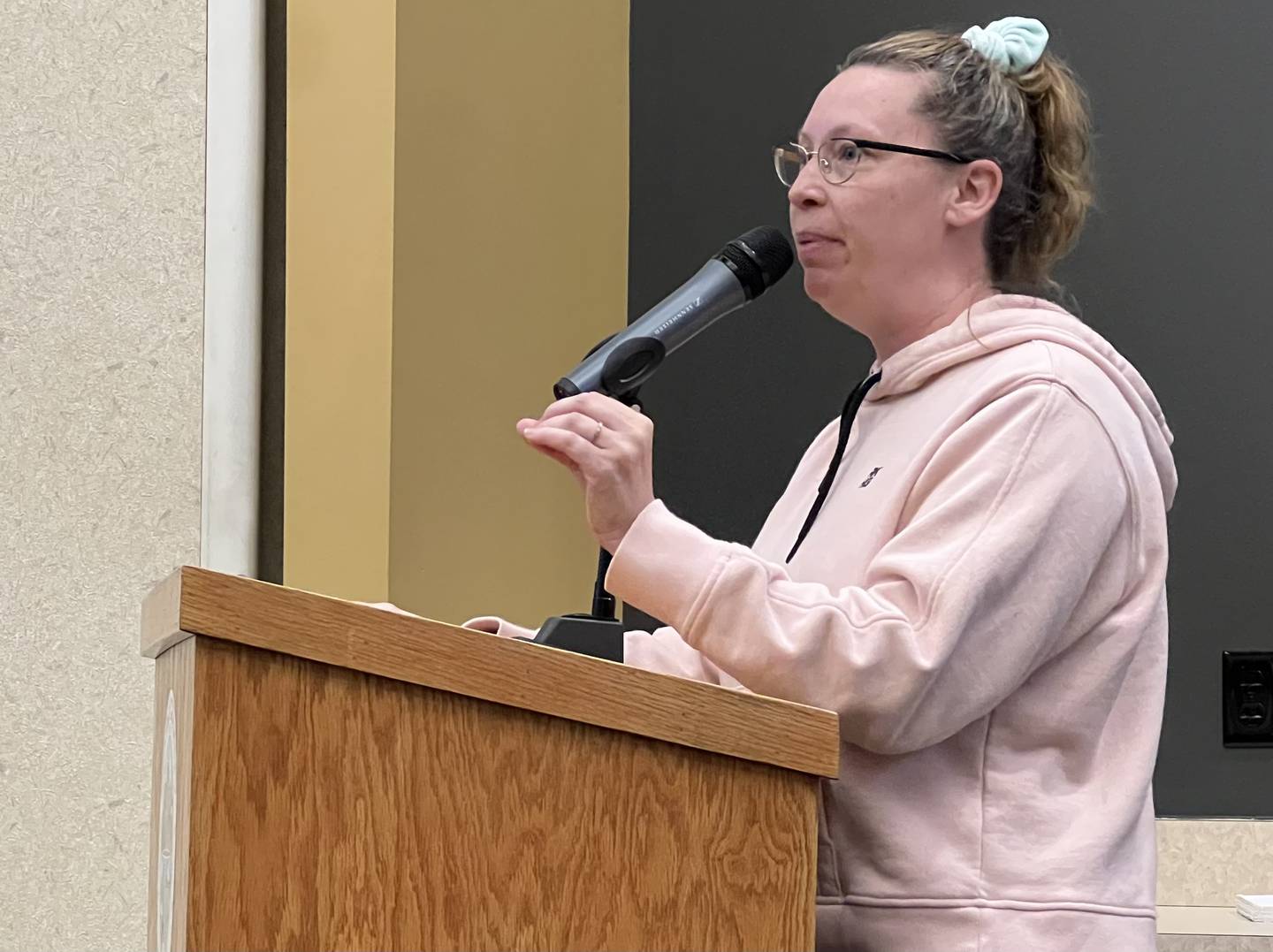 Tomlinson, who said she believes in chemical castration as a punishment for sex crimes convictions, said she believes those who commit such acts of violence should not be allowed back on the streets.
Tomlinson also appeared outside the DeKalb County Courthouse for days during Doll's initial court proceedings, joined by about three other women who held signs and called for legal reform in the wake of Sasso-Cleveland's death.
At the time of Sasso-Cleveland's death, Doll was a registered sex offender out on probation. Less than a month before Sasso-Cleveland's death, Doll pleaded guilty to 2020 charges of aggravated criminal sexual abuse of a minor and attempted child pornography stemming from January 2020 charges. His initial second charge of child pornagraphy was amended to attempted child pornography before his plea, court officials said. The victim in the 2020 case was not Sasso-Cleveland, but a 14-year-old girl, court records show.
In that case, Doll was charged after a video surfaced of Doll engaging in inappropriate relations with the child, court records show.
In exchange for the plea, Circuit Court Judge Marcy Buick sentenced Doll to 2½ years in prison and 30 months of probation. At the time of his April 12 plea, however, he'd already served his jail time under electronic home monitoring and was released. His release and sex offender registry stipulated no contact with any minors.
Tomlinson argued a harsher sentence for Doll could have saved Gracie's life.
County Board member John Frieders, a Republican from District 12, said he believes only state legislatures can enact quantifiable change.
Kathy Lampkins, a Republican representing District 2 on the Board, said she believes the Board has no jurisdiction over judges or the state's attorney's office. She suggested the topic might be better suited for discussion at a county board committee meeting.
"Sending it to committee, fine, but what – the committee can't do anything. I can't call up the judge and say 'Hey, I don't like your sentence,' or Rick Amato and say 'Yeah, I didn't like the deal you cut with the public defender'," Lampkins said. "Our thing to them starts with their budget and ends with their expenses."
Defense lawyer Chip Chriswell of the DeKalb County Public Defender's Office said he was unable to comment on the specifics of Tomlinson's concerns.
Plea deals are decided on by a multitude of people, court officials said this week. That includes both defense and prosecution teams, as well as the accused and also the victim's wishes.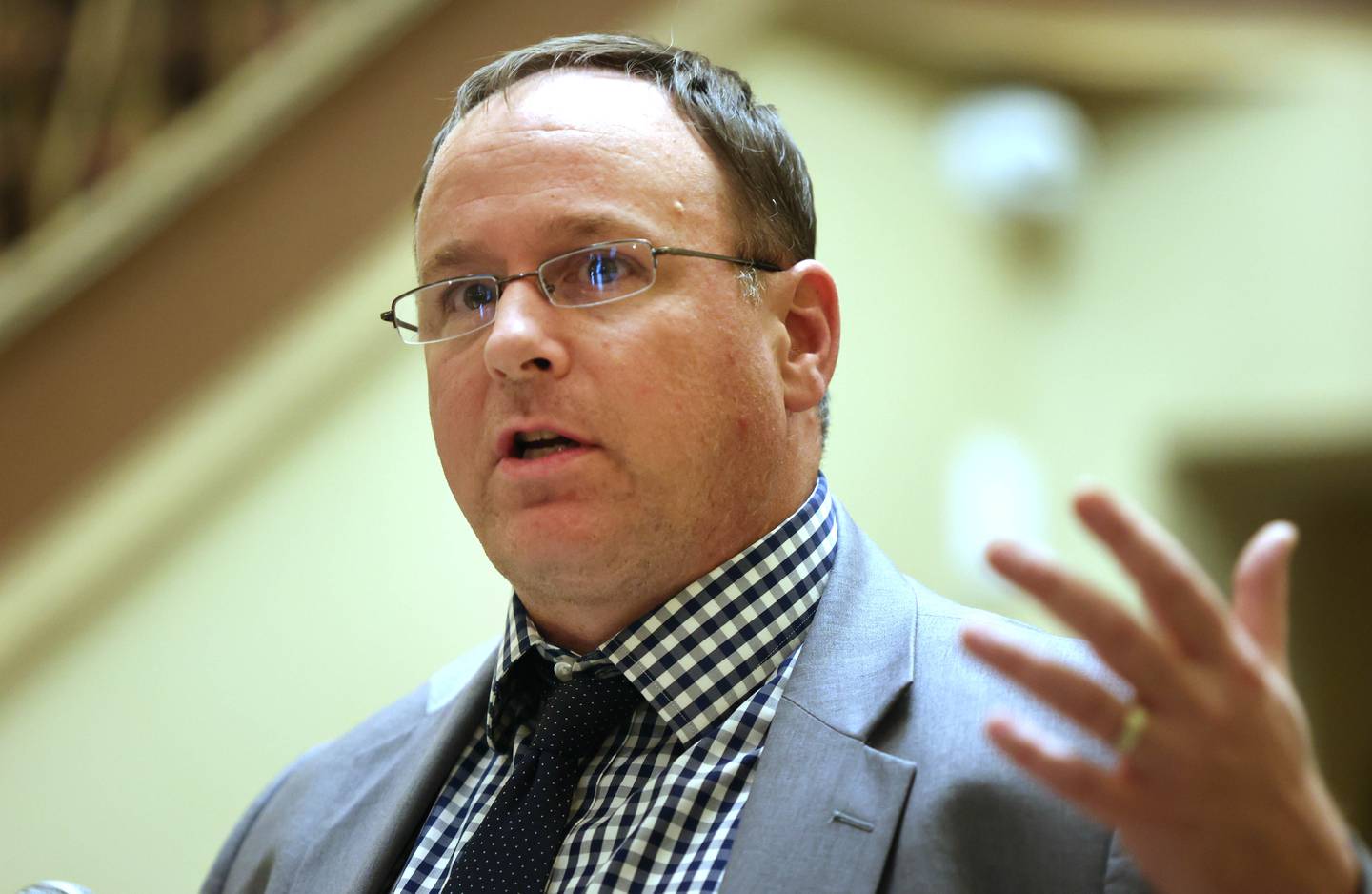 Factors for debating a deal can include anything from a person's criminal history or background to specific evidence collected in the case. Defense attorneys can also make counteroffers for pleas as instructed by their clients.
"We have to do what's right for each case, so generally the more severe the more likely that there's going to be more victim impact and more victim conversation. But it's really an agreement more so than a deal because it impacts the victims' lives, it impacts the defendants' lives and sometimes you do that because you get more out of it," Amato said. "There's a general belief in the public that people go away forever just because they are charged, and the majority of our cases, if not all of the cases, they come back to the community in some part. So you have to do not only what's right for the case but what could be right for the future, and for the future of the community."
Rukisha Crawford and Meryl Domina, Democrats representing District 6, each advocated for taking up Tomlinson's request to debate the issue further.
Crawford said even if the board doesn't have authority to do anything, it's important to speak out. Moreover, she expressed concerns that Sasso-Cleveland's death is affecting the area's youth.
"I know some of the friends that knew Gracie as well, and once I found out a little bit more about the details of how the situation was, I just want to make sure that we are protecting the youth in our community," Crawford said. :Speaking up and speaking out is what it looks like when you advocate, and we just have to make sure that we're doing the right thing on the county level."
Board Chair Suzanne Willis, a Democrat from District 10, said the matter would be sent to the board's Committee of the Whole for further discussion.