SYCAMORE – Sycamore residents could see an uptick in their water utility bills pending City Council approval as city staff said rate increases are needed to make up for revenue shortfalls meant to fund infrastructure improvements.
The Sycamore City Council is expected to vote on proposed increases for water rates, meter maintenance and radium testing at its Monday meeting, set for 7 p.m. at the Sycamore City Center, 308 W. State St. downtown.
In their request, city Public Works Director Matt Anderson asked for an increase to help offset revenue expected to fall short of funds needed for well and water tower maintenance and other planned capital projects, city documents show.
Anderson and City Manager Michael Hall did not immediately return requests for comments Friday.
Monday's vote will come just weeks after Sycamore officials announced that they settled a $6 million class-action lawsuit over water quality concerns, including foul odor and discoloration, and fears over documented elevated lead and chlorine levels.
Fourth Ward Alderman David Stouffer said he believes the requested fee increases aren't associated with the lawsuit settlement that came after years of concerns raised by Sycamore residents regarding water quality concerns in the city.
"I think that's all finalized and done with," Stouffer said. "There hasn't been an increase, from my understanding, in several years, so this is just kind of an increase to offset the cost of maintenance and make sure we're still providing the quality water and quality services the town deserves."
Fewer than three years ago, the Sycamore City Council increased residents' water fees after a November 2020 vote that imposed a $6.90 water bill base fee to help fund water system improvements.
According to the settlement agreement reached out of court in January, the city is required to pay an average of $1.2 million annually toward water infrastructure improvements through 2027. The settlement also requires the city to pay for additional testing of lead and chlorine levels annually through 2025.
Sycamore already conducts annual water testing; however, the settlement stipulates a larger pool of properties be tested using a laboratory chosen under the settlement agreement.
According to city documents, water user fees this year are projected to bring $2 million in revenue, $110,000 below the $2.1 million the city budgeted.
"There hasn't been an increase, from my understanding, in several years, so this is just kind of an increase to offset cost of maintenance and make sure we're still providing the quality water and quality services the town deserves."

—  David Stouffer, Ward 4 Alderman
In a March 1 letter from Anderson to Hall, Anderson wrote that water user fees need to create $2.39 million in revenue in order to fund operational expenditures and planned capital infrastructure improvements as well as create an operational reserve.
Anderson said more money is needed to fund inspection and projects such as the replacement of water wells, water tower maintenance including painting, and upgrades to the digital systems used to monitor water quality.
"The current water rate does not include funding for planned 'inside-the-fence' infrastructure improvements," Anderson wrote. "A new rate structure is needed to fund these planned improvements."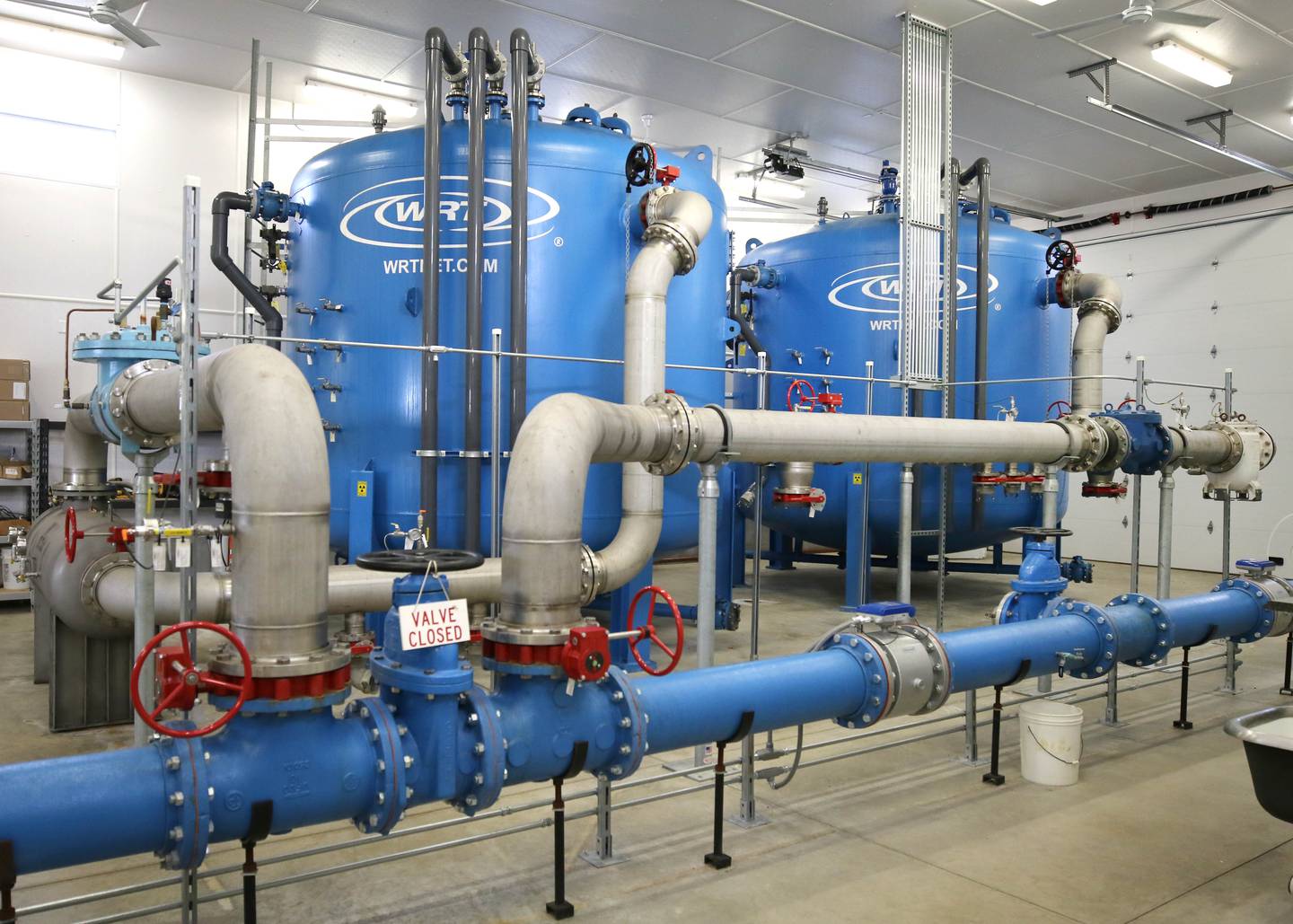 Current fee structure
In the current fiscal year, Sycamore residents are charged a water rate based on their metered usage where one unit is 748 gallons of water.
A home that used 4 units of water – 2,992 gallons – is billed $3.20 per unit of water, the highest of the tiers of water rates. The lowest water rate is reserved for those who use the most water. Any home that uses more than 170 units of water – 127,160 gallons – is charged $1.72 per unit.
First Ward Alderman Alan Bauer said the council voted to gradually phase out the tiered billing system back in 2018. He said he believes inflation has hastened the need for a revamp of the city's water billing structure.
Over the next five years, the cost difference between the highest and lowest tiers will shrink from $1.48 to 38 cents per unit. According to city documents, however, public works staff has proposed three options for the City Council to consider Monday.
All options would go into effect in May, documents show.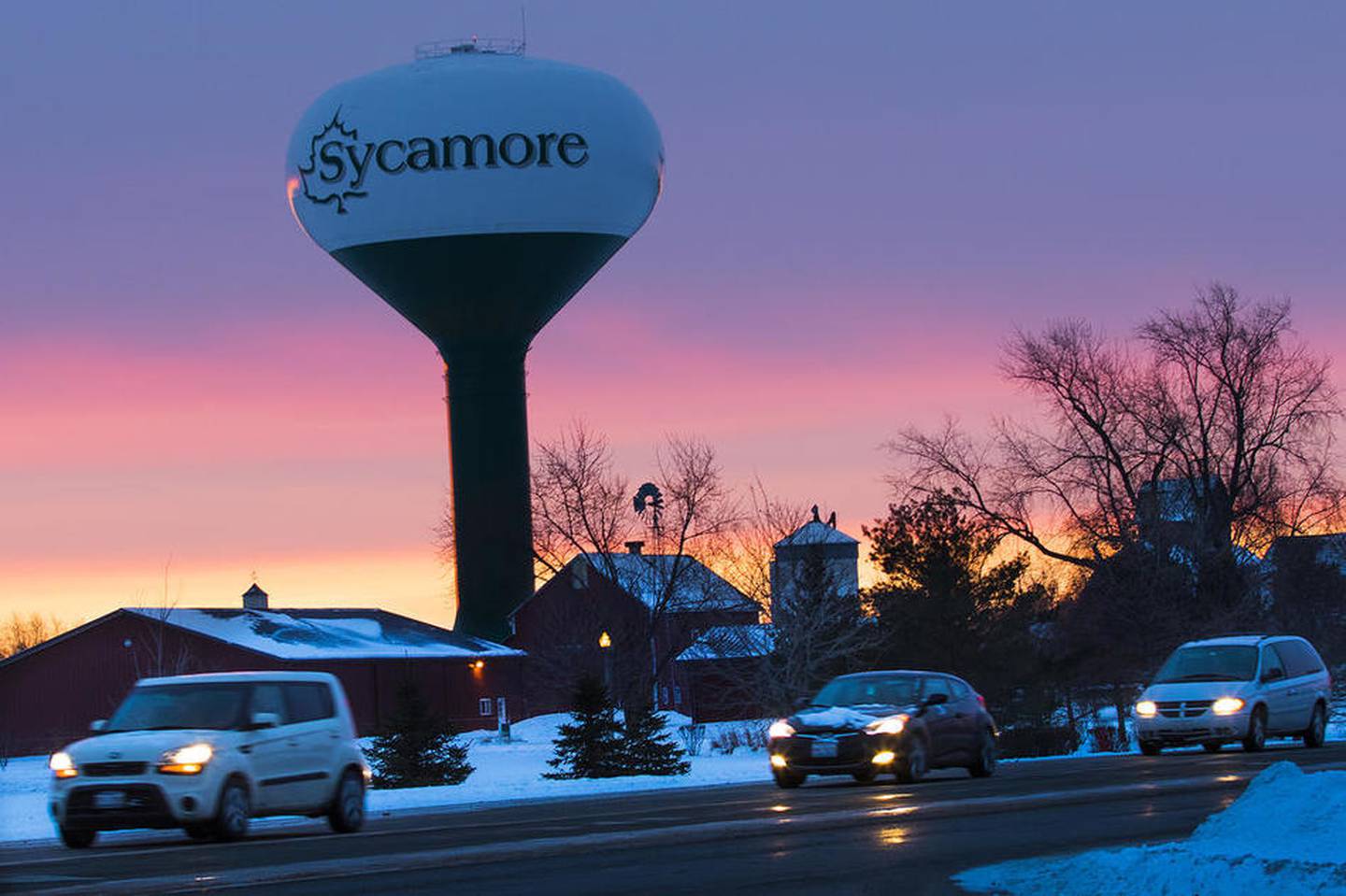 Options up for vote
The first option is to modify the rate structure down to two tiers, documents show. Under that option, anyone using fewer than 1,000 units of water – 748,000 gallons – would pay $3.37 per unit, while anyone using more than 1,000 units would be billed at $2.10 per unit.
A second option before the City Council would keep the existing tier structure but increase rates for all customers. A home using four units would be billed $3.74, or 59 cents more per unit than they would without the increase. A property using more than 170 units would be billed $2.22, or 35 cents more than it's currently slated to pay, documents show.
The third option proposed to the council is to eliminate the tier structure all together and charge a flat rate of $3.23 per unit regardless of water usage, documents show.
According to city documents, small and large residential homes would see the smallest cost increases from the two tier and flat rate options. Under the flat rate option, however, an industrial facility could pay up to $15,313 a month for water.
It's not clear how much the city will gain in revenue from each option.

Bauer said he isn't sure which specific option he'll vote for, but he mentioned he's a proponent of the options that reduce the number of tiers. Regardless of what he picks, it'll be a vote to increase water utility bills in Sycamore.
In addition to the water rate adjustment, city aldermen also are expected to vote on a public works request to increase the meter maintenance fee for all Sycamore residents. The proposed change would increase the monthly fee by 25 cents for those with a 0.625-inch meter, but for those with a 6-inch meter, the rate would jump from $42.54 to $50.41.
On top of the water rate and meter maintenance fee proposals, the public works department also has asked the council to approve an increase to the monthly radium removal fee. Properties with the smallest meter size would see rates increase from $6.75 to $7.30. Those with the largest would see a $37.70 increase, from $462.66 to $500.36.
Echoing Anderson, Bauer blamed inflation for the need to increase user fees.
According to city documents, the city's tiered billing structure has caused average bill rates to lag behind the consumer price index by more than 14% in the past four years.
Bauer also said he doesn't like seeing the largest users being charged less than what it costs the city to provide the water.
"If you evaluate what it costs the water department, compared to how many gallons we pump and produce and take care of and provide, everything that goes into it, there's a dollar cost per gallon," Bauer said. "And if the largest users are buying it for less than that cost, it seems a little hard to take."