SYCAMORE - A DeKalb woman is facing weapons charges after police say she shot a man inside her home Monday following a domestic dispute where children under 5 were present.
Desirea M. Joseph, 21, of the 800 block of Ridge Drive, was arrested Monday following a shooting which occurred around 2:50 p.m. Monday afternoon in her apartment on Ridge Drive. Joseph is charged with aggravated battery with a firearm, aggravated discharge of a firearm, aggravated domestic battery and aggravated battery.
If convicted of the most serious crime, aggravated battery with a firearm, a class X felony, Joseph could face up to 30 years in jail and fines up to $25,000. She has no criminal history, said DeKalb County Circuit Court Judge Phillip Montgomery Tuesday during a virtual bond hearing for Joseph.
The victim, a man, sustained a single gunshot wound to his lower extremities, said DeKalb Police Chief David Byrd Monday, who called the shooting an "isolated incident." The victim was being treated with non-life threatening injuries at Northwestern Medicine Kishwaukee Hospital as of Tuesday, said Assistant State's Attorney Clyde Guilamo to Montgomery during the hearing. The man also appeared via Zoom during the virtual bond hearing.
According to DeKalb County court records, DeKalb police responded to reports of gunfire in the 800 block of Ridge Drive around 2:50 p.m. Monday, and when they arrived officers found Joseph and the man on the scene.
Two children under five were also present, said prosecutors Tuesday.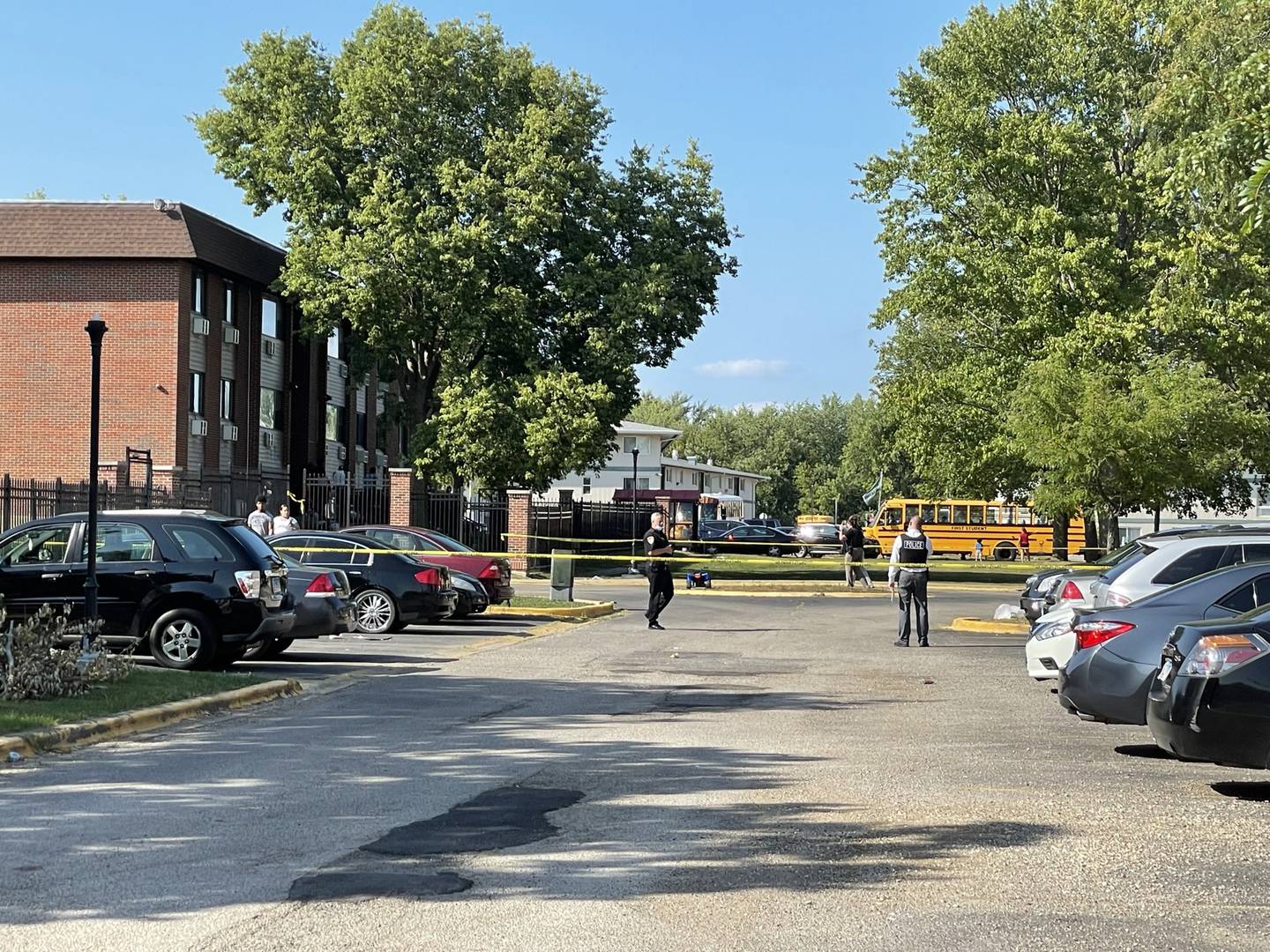 The man had a gunshot wound and was taken to the hospital, records state. Joseph told police a fight had broken out with the man, at which point she allegedly fired a gun one time toward the man, striking him with a bullet, records state.
During her virtual bond hearing during which Joseph appeared visibly emotional, Guilamo asked Montgomery to set her bond at $150,000 since there were children present at the time of the shooting.
"When [police] responded to the home, there were two minor children in the home, both under the age of five at the time of which this shooting occurred," Guilamo said. "The state would suggest that is significant aggravated and a significant bond should be set in this manner."
Montgomery released Joseph Tuesday on a recognizance $10,000 recognizance bond, stating her lack of prior criminal history. She is also ordered to have no contact with the victim, to undergo pretrial supervision and will be placed on an electronic home monitoring device while she awaits further court dates.
"One of the primary reasons that I'm doing this is bc the defendant as indicated has no prior criminal history," Montgomery said. "She has three children at home and she needs to support in some sort of fashion. She's presumed innocent of the charges against her."
Joseph is next ordered to appear for a status hearing on the charges Thursday, Oct. 28 at 9:15 a.m. in front of DeKalb County Circuit Court Judge Joseph Pedersen.
Daily Chronicle reporter Katie Finlon contributed to this story.