JOLIET – Small ball usually is the name of the game when it comes to Joliet Catholic Academy. The Hilltoppers love to bunt, run and generally terrorize opposing defenses.
That portion of their game was on display quite often Thursday during an 11-1 win over Chicago Leo in the Class 2A JCA Sectional semifinal. But JCA also got some pop from a somewhat unexpected source.
Sophomore Zach Pomatto highlighted a four-run first inning with a two-run opposite field double to left before hitting a sharp single to center to start a two-run rally in the fourth and laying down a sacrifice bunt in the fifth.
"I have been getting more comfortable being on the varsity and getting more confidence. All of the hard work we have been putting in has been paying off."

—  Zach Pomatto, JCA sophomore
"I have been getting more comfortable being on the varsity and getting more confidence," Pomatto said. "All of the hard work we have been putting in has been paying off.
"We play a lot of small ball. We take a lot of pride in being able to do it well. If you can't bunt and play small ball, you aren't going to play for us. It gets us going."
The Hilltoppers, who improved to 21-8-1 and advanced to Saturday's sectional championship at noon against Chicago Christian, scored their first run without the benefit of a hit as leadoff man Tommy Kemp walked and, an out later, Jake Troyner did the same.
The two pulled off a double steal to put runners on second and third before a wild pitch brought Kemp home with the game's first run.
Zach Beitler followed with an RBI single to left to score Troyner, and after Vinnie Spotofora reached on an error and was forced out at second on a grounder by Brett Hulbert, Pomatto delivered his two-run double.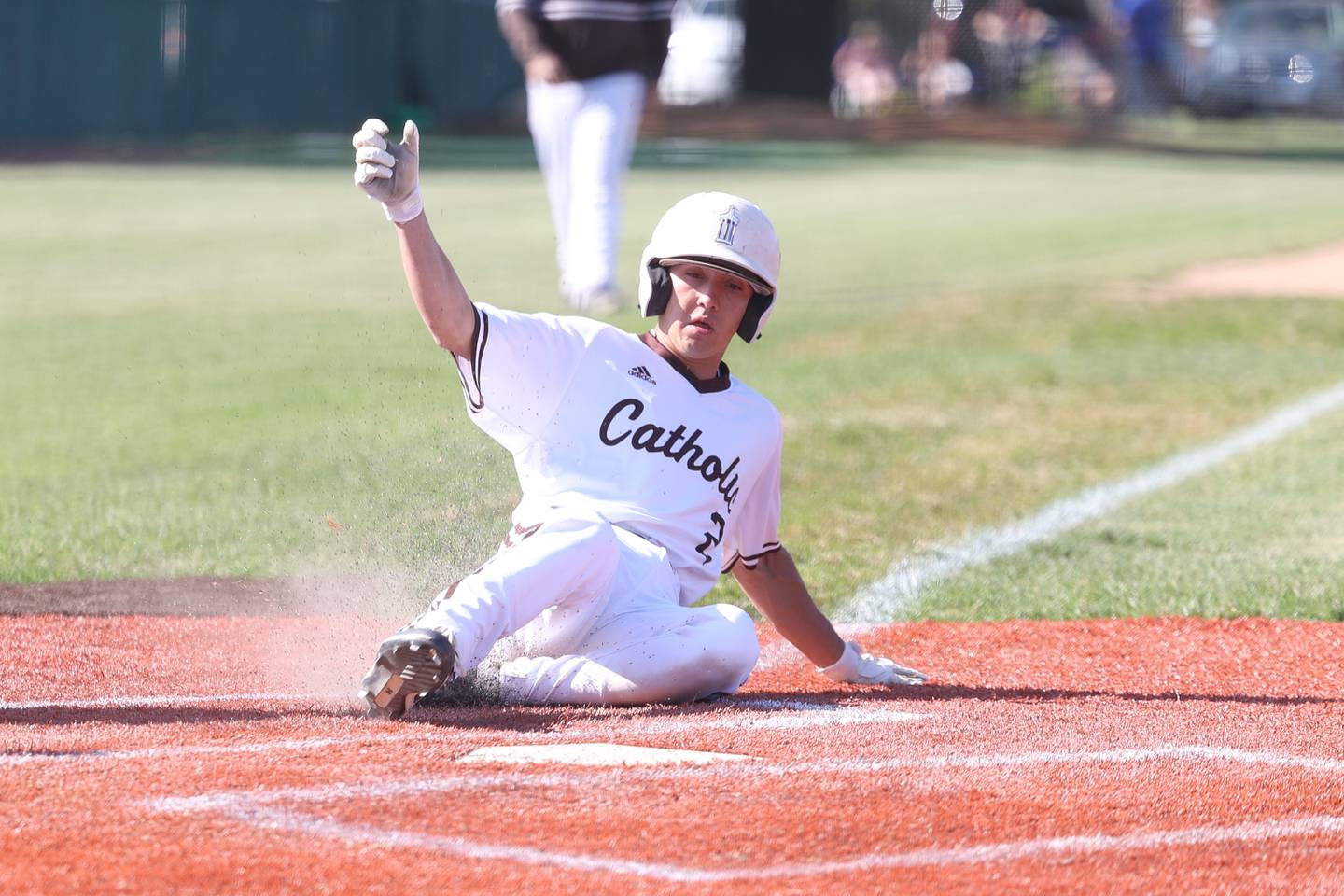 The four runs were more than enough for starter Michael Tuman, who allowed just one run on four hits and struck out five in five innings. Reliever Nate Ciemny struck out one of the three batters he faced in the top of the sixth.
"Michael threw the ball real well today," JCA coach Jared Voss said. "When he's able to throw three pitches for strikes in any count like he did today, he's real tough to beat. He set the tone early by going 1-2-3 in the first and he got a great defensive play [diving catch in right] from Trey Swiderski that really helped.
"All of our playoff games so far haven't been good hitters' days. We've had the wind blowing in pretty hard, so we know we have to execute with our small ball. We want to put the ball in play and our runners in motion to make the other team make plays, and we were able to do that."
Leo touched Tuman for its lone run in the top of the fourth, but JCA got it right back and then some in the bottom half. Pomatto led off with a single to center and went to second on an error by the center fielder. Graham Roesel followed with a sacrifice bunt to third, and Pomatto scored when the throw to first was wild. Luke Simulik followed with a bunt of his own, and Roesel scored when the ball got away at first to make it 6-1.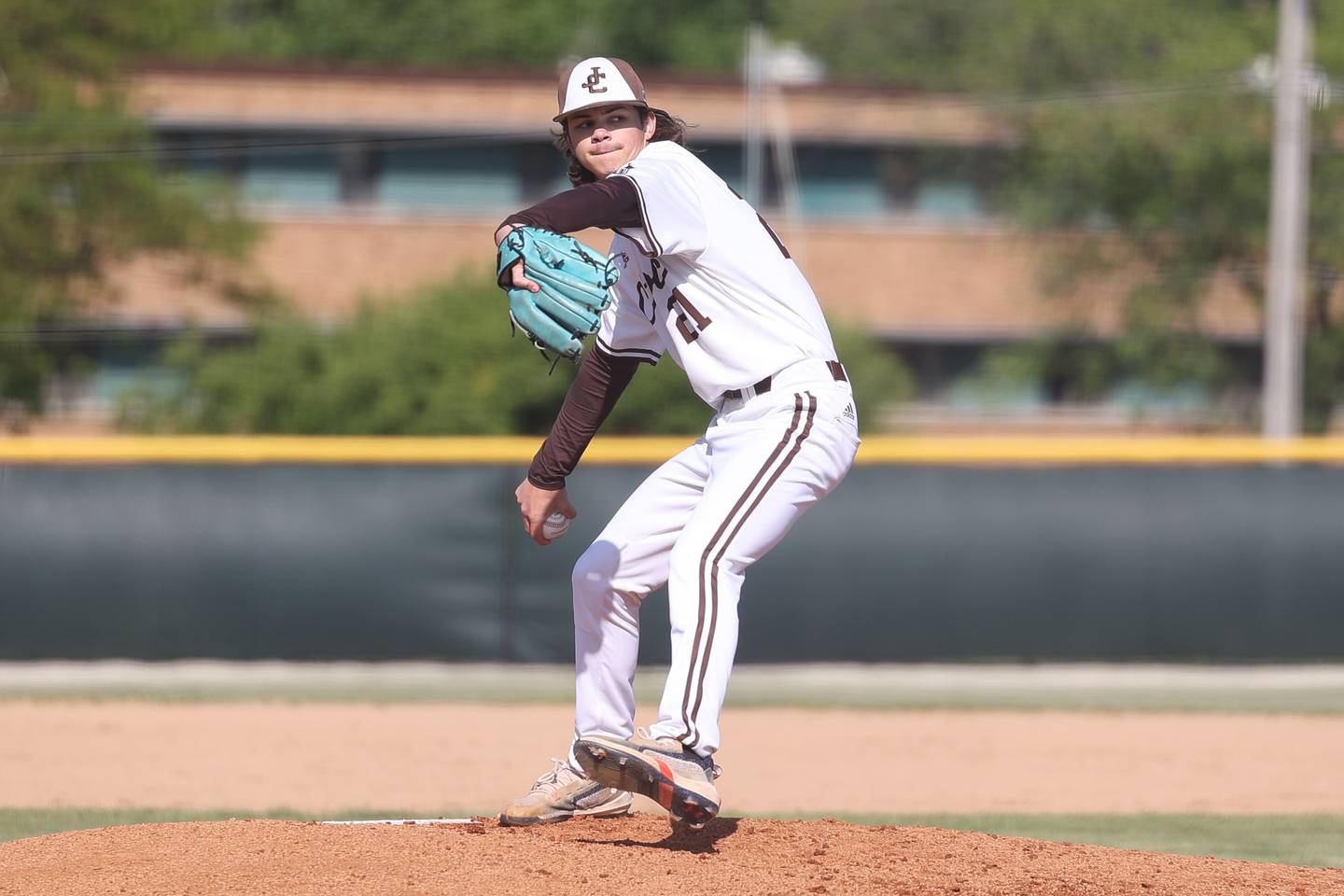 JCA added a run in the fifth before ending it with four in the bottom of the sixth. Kemp led off the sixth with a walk and Swiderski followed with a single to left. An error on a ball ht by Troyner allowed Kemp to score before consecutive RBI singles by Beitler, Spotofora and Hulbert invoked the 10-run rule.
"Zach Pomatto has given us a lift in the lineup," Voss said. "He squared the ball up nice a couple times today and it was good to see him hit the ball hard. We will always play our small ball, but it's nice to have some guys that can drive it and bring in a couple of runs at a time."