LEMONT – The efforts of the Lemont baseball team Wednesday probably won't be going into the program's how-to manual of how it would prefer to play.
But then again, the effort still was good enough to claim it a 7-2 victory over Hinsdale South in the Class 3A Lemont Regional semifinal.
The win lifts No. 1-seeded Lemont (27-6-1) into the championship game at 11 a.m. Saturday where Lemont will play No. 4-seeded Benet or No. 5-seeded Glenbard South. Those two teams play in the other semifinal at 3 p.m. Thursday.
"It's not always pretty, and it's not always perfect," Lemont coach Brian Storako said. "We pieced together just enough. You just gotta win. However it looks, however it gets done, that's what you gotta do."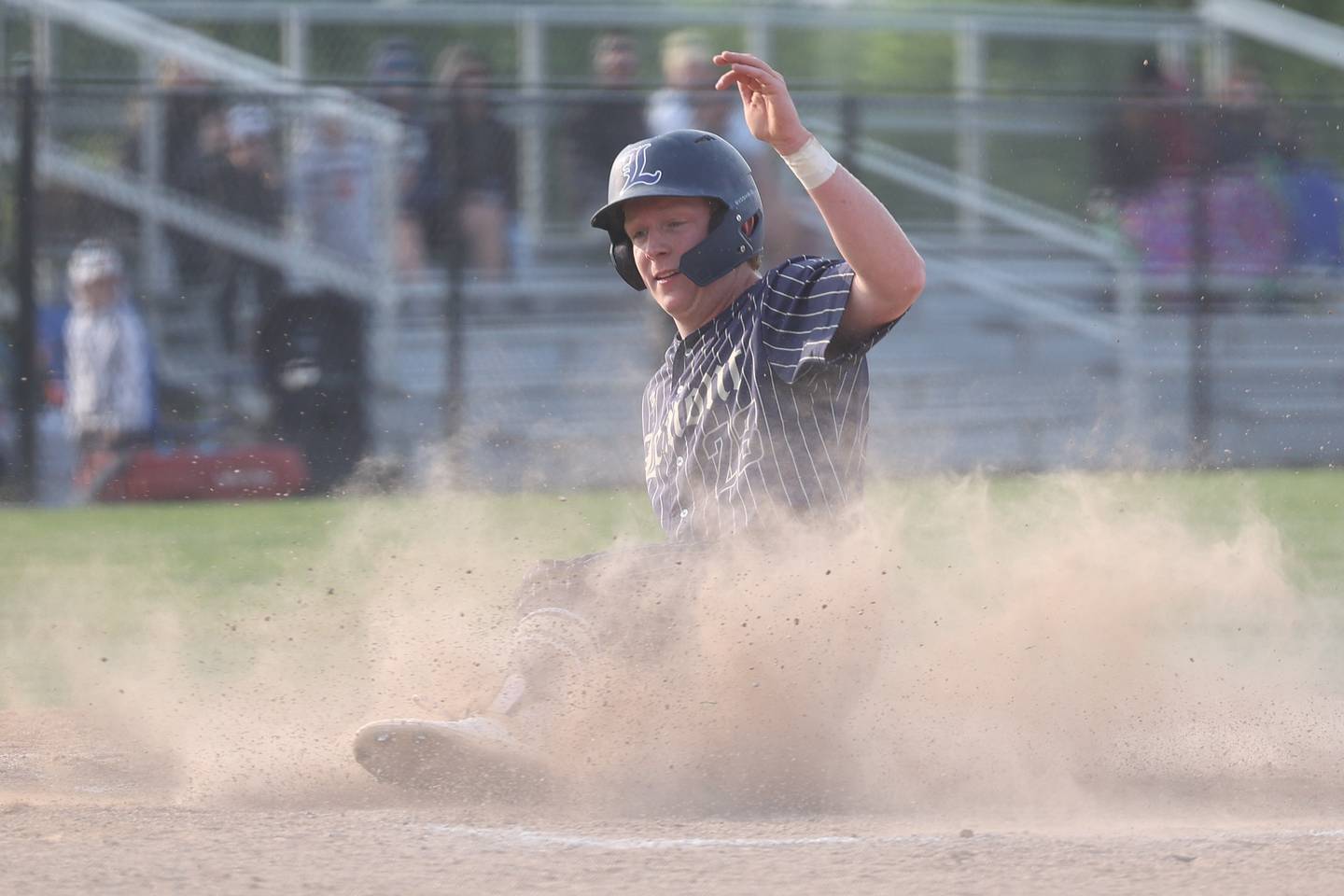 Players had to deal with a stiff chilly wind. It lead to some defensive mishaps on both sides and every ball that went into the air was a bit of an adventure. Except for a few isolated examples, Lemont's defense was mostly solid behind Lemont starter Mike Biscan.
"We usually deal with the wind out here because it is pretty open," Storako said. "But today was an extreme case of it. It wasn't an easy day to play. It could have been upset day if we didn't get some big hits when we had to have them."
Hinsdale South (11-22) scored first in the top of the first inning when the Hornets' Andrew Miller coaxed a two-out walk from Biscan, the only free pass he allowed in the game. Miller moved to third on an error and then would score on a delayed double steal.
But the mishap left Biscan unfazed, as he worked out of jams all day, including in the fourth inning when Hinsdale South strung together three hits, but got no runs when Lemont cut off a runner trying to score, and Biscan stranded the other two runners by inducing a fly out.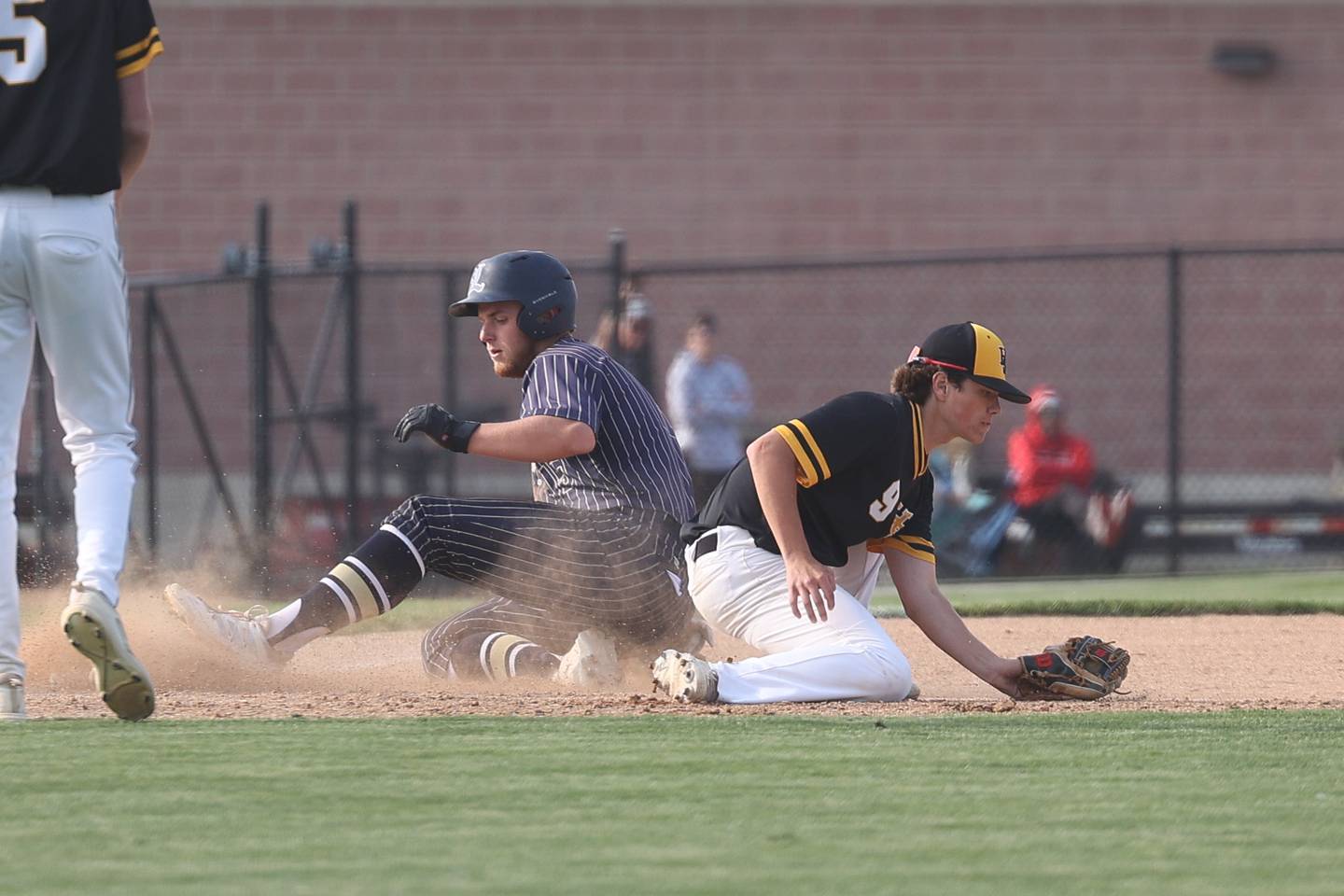 After that brush with danger, Biscan retired seven in a row before plunking a batter in the seventh. Hinsdale South was almost finished off by a double play, but a throwing error allowed trail runner John Kadolph to move up to second base where he'd score on a single from Landon Jasinski before Biscan induced a ground out.
"The wind was obviously a factor today, and that's going to effect some of your pitches, but you just have to find a way around it still throw strikes," Biscan said. "The fastball really good. It was smooth and it was nice. I trust my defense and know they are going to make plays. A win is a win, doesn't matter how it happens."
Lemont did most of its offensive damage in the third. After tying the game in the second on a Connor Murray double, the bottom of the Lemont order came through again as the six through nine hitters reached and scored during a five-run third inning. Four of Lemont's five hits came in the inning.