PLAINFIELD – The Bolingbrook baseball team came ready to hit Monday in a nonconference matchup with Plainfield East.
The Raiders posted four hits, all singles, in the top of the first inning and staked starting pitcher Ryan Splitt to a 3-0 lead before he took the mound. Bolingbrook kept on hitting all game and came away with a 13-2 win over the Bengals (0-4).
Bolingbrook (2-2) hit up and down the lineup, as leadoff man Marvin Guzman, No. 5 hitter Jack Vodvarka and No. 9 hitter Julian Rosales all had three hits. No. 3 hitter Tommy Corley had a pair of RBIs, as did Rosales and cleanup man Johnny Carrera.
"We had a real good approach at the plate today," Bolingbrook coach Scott Thyer said. "We got into hitters' counts, and we were focused on getting good pitches to hit. And when we did get good pitches to hit, we didn't miss them."
That was true right from the start.
After Guzman was hit by a pitch to open the game, Matt Washington followed with a single to left. A wild pitch sent runners to second and third, and Corley grounded to third to bring Guzman home with the game's first run. Carrera followed with an RBI single. After Carrera was picked off first, Vodvarka singled. Courtesy runner Ryan Witt stole second, Ben White walked, and Alex Joos singled to left to score Witt.
The Raiders added two more runs in the top of the second on a wild pitch that scored Rosales, who led off the inning with a single, and an RBI groundout by Carrera drove home Washington, who reached on a fielder's choice.
Meanwhile, Splitt was cruising. He retired the first six hitters he faced before allowing a single by Colin Lamb leading off the bottom of the third. He worked four scoreless innings before being touched for a pair of runs in the fourth on a throwing error that allowed Lamb, who led off the inning with a single, to score and an RBI double to right by Jacob Rosenquist.
Bolingbrook put the game away with three runs in the top of the fifth and five more in the top of the seventh.
"We talked before the game about getting Ryan some run support, and he had three runs before he took the mound," Thyer said. "That gave him a lot of confidence to go out there and throw strikes. He did a good job of mixing his speeds and challenging the hitters.
"We are excited about this group. We have some very good senior leadership, and we have some talented juniors that are contributing. It's nice to have a guy like Julian Rosales. He and Jack Vodvarka split the catching duties, but when he's not catching, we need to have Julian's bat in the lineup. He works very hard and has a great attitude. He's one of those guys that's first to practice and last to leave, so it's nice to see him having some success."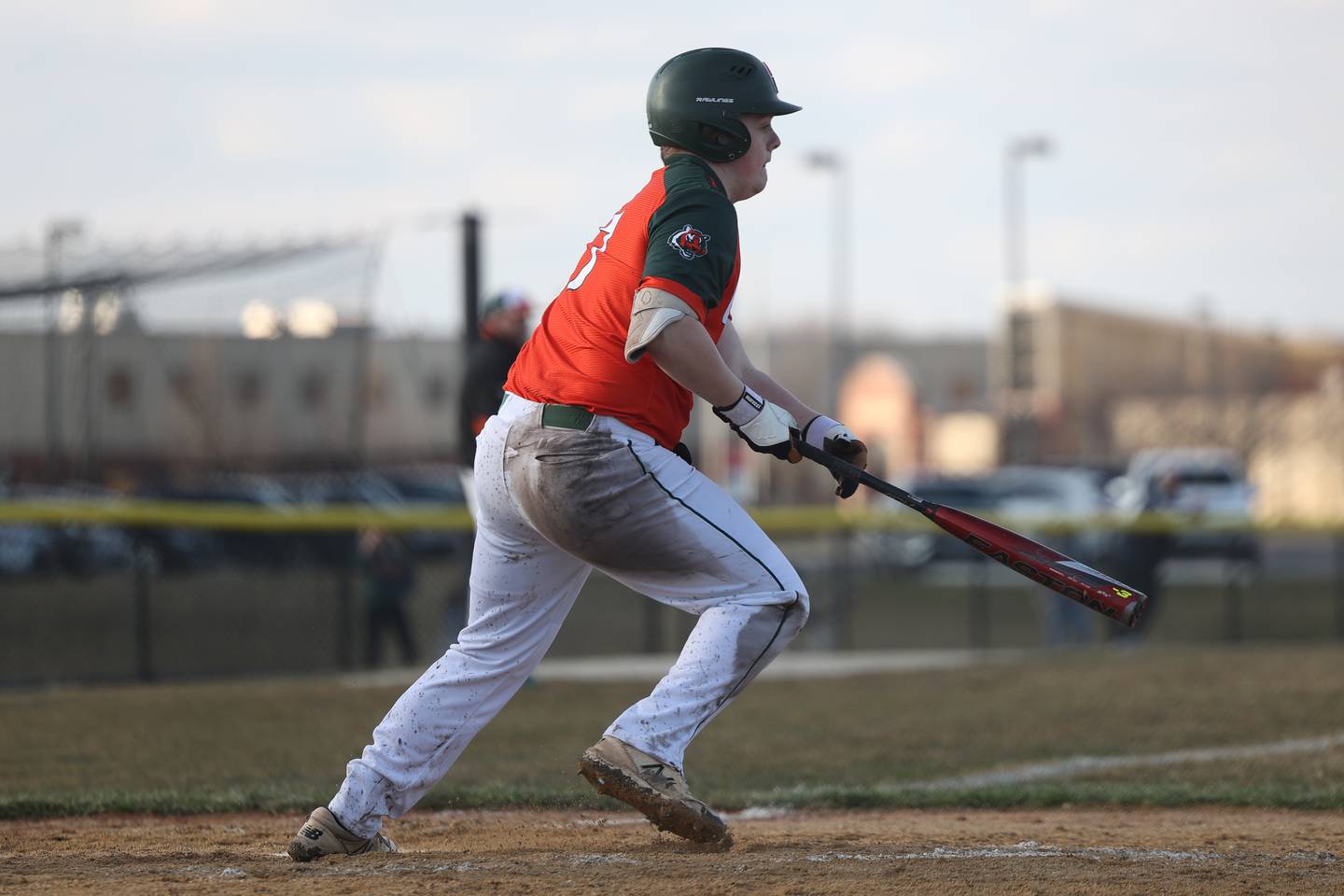 The Bengals, meanwhile, have some work to do after losing last year's Herald-News Player of the Year, Christian Mitchelle, to graduation and Florida State commit Brady Louck for the season with an elbow injury.
"This is how we've been playing," East coach Adam O'Reel said. "We gave them 35 freebies, according to a chart that we keep. In comparison, they gave us 11. We have guys that have been waiting for their opportunity. That opportunity is here, and they have to make the most of it.
"Give a lot of credit to Bolingbrook, though. Coach Thyer has done a good job there and they earned it today. They knocked the ball all around the park."