LOCKPORT – With his team trailing by eight points in the final moments of the third quarter, Plainfield South boys basketball coach Jeff Howard knew it was now or never if his team was going to snap its losing streak.
"We needed something," Howard said. "Lockport was packing it in."
Enter Michael Smith ll and Jay Pena. The junior guards combined for five 3-pointers in the final nine minutes. Plainfield South hit eight 3s in the second half and rallied for a 49-46 victory over the Porters in a Wednesday night nonconference clash at Lockport.
The Cougars (11-14) snapped a six-game losing streak. Lockport (14-9) lost for the third time in its past four games.
"This is going to push us to win more," said Smith, who finished with 10 points.
Smith was huge in the big push that put Plainfield South over the top. The Porters led 37-29 when senior guard Adam Labuda (game-high 18 points, 8 rebounds) made a layup off a turnover with 1:45 to play in the third quarter. Then senior wing Nolan Gerdich (eight points) got a 3-pointer to cut the lead to five. About a minute later, Smith pulled up from 26 feet and nailed his first 3-pointer with 26 seconds left in the quarter.
All of a sudden it was 37-35 after three.
"We just moved the ball, found the open shot, and that was big," Smith said of his 3 late in the third quarter. "I just feel confident out there [five feet beyond the arc]. I've been shooting out there forever.
"We can all contribute. If we play with confidence, we can beat any team."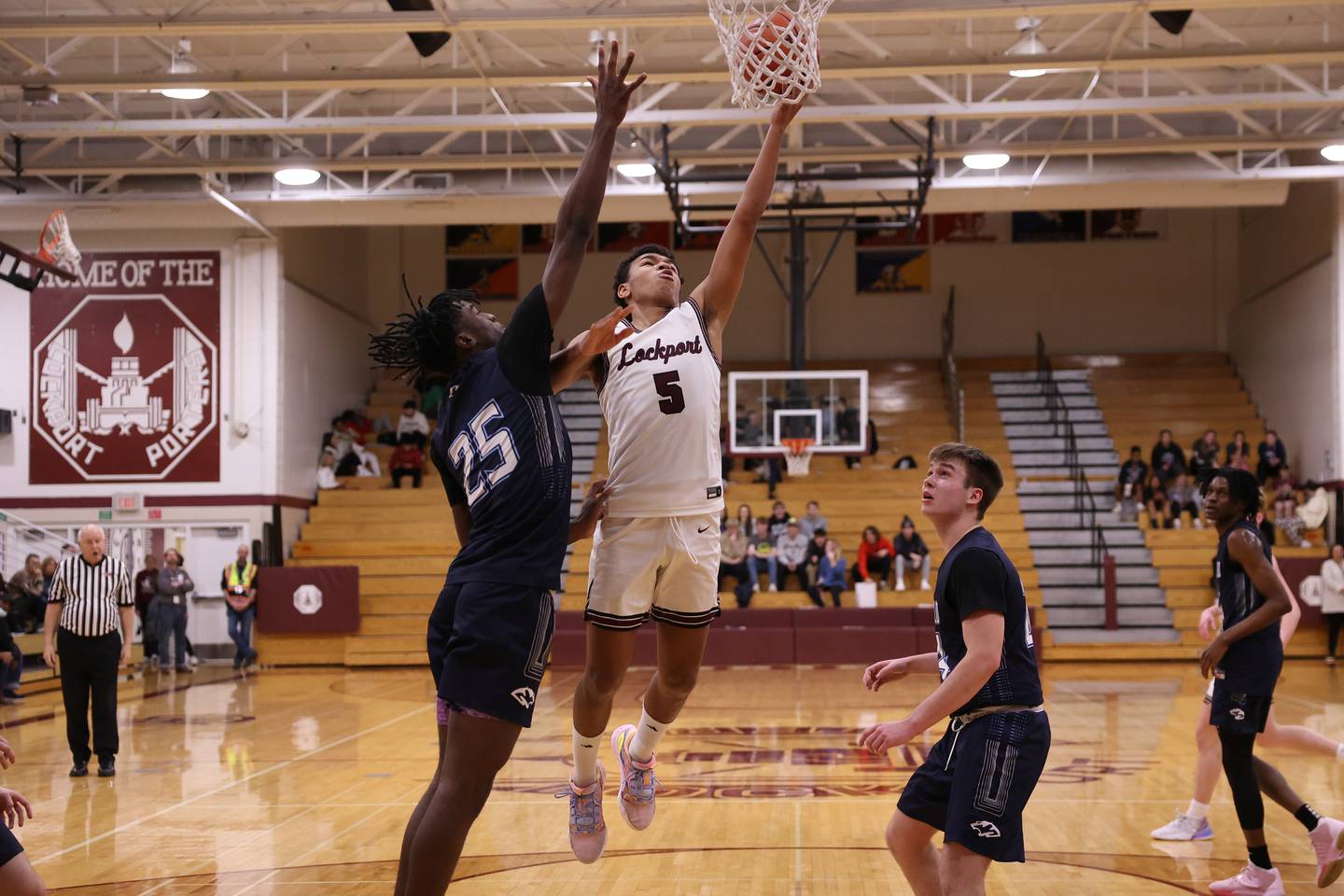 Still, the Cougars, who trailed most of the first three quarters, needed a spark to take the lead. Enter Pena, who came off the bench to start the fourth quarter and was the ninth guy to play for Plainfield South. He made back-to-back 3-pointers in the first 54 seconds of the fourth quarter and the Cougars took the lead for good.
"I know I can shoot, I just have to play to my ability," said Pena, who finished with six points. "We will shoot from anywhere, just give us some space. We just had to keep our heads and our confidence up.
"We had a couple of tough losses and this is a big team win."
Another long 3 by Smith put Plainfield South up 45-39 with 3:30 to play. Two free throws from senior guard Quinton Hunter (nine points) cut it to 45-44 but Smith answered again on another long 3, which hit the front of the rim, spun off the backboard and went in for a 48-44 lead with 2:15 to play.
Senior forward Caden Schoolcraft (10 points) made a layup with 40 seconds left to close the Porters within two. Smith made a free throw with 31.6 seconds to play for the final score. Senior guard Amarri Ford blocked a shot with five seconds left and Lockport committed its sixth turnover of the quarter and 18th of the game in the final seconds.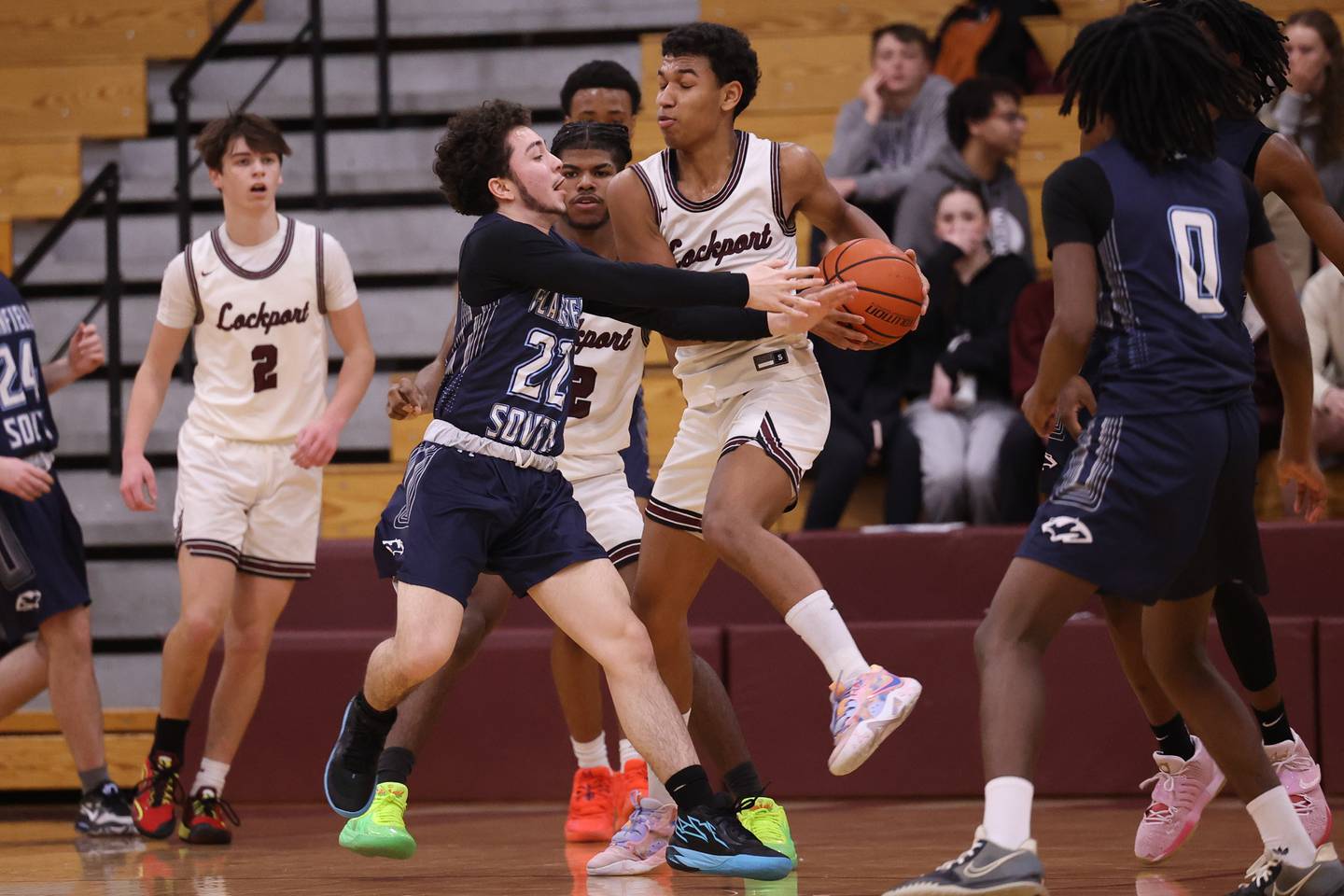 Senior forward Jermaine Theodore led Plainfield South with 11 points, eight of those in the first half. Junior guard Devin Tyda added seven points for the Cougars, who made a layup 17 seconds into the third quarter for their only field goal of the second half.
Hunter had seven points in the second half, but Lockport's leading scorer, Jalen Falcon, was limited to five points.
"They made 10 3s in the game, and we didn't make shots," said Lockport coach Brett Hespell, whose team lost 65-57 to Bolingbrook at home the night before. "We were playing fine into the third quarter, and then we didn't play well enough. We have to play better."
Lockport led 8-7 after a sluggish first quarter. But Labuda hit a trio of 3s in an 11-2 burst to put the Porters ahead 19-13 with just more than three minutes left in the second quarter. But Theodore had the first four points in a 7-0 run as the Cougars, who were coming off a 53-39 loss at Yorkville on Tuesday, retook the lead. Falcon made a 3-pointer with 48 seconds left in the second quarter to give Lockport a 22-20 advantage at halftime.
"We just had the right people shooting," Howard said. "Michael Smith had a good shooting night and he's capable of that. We needed this win.
"This is only the second game we've played with the whole team since January 6. We've had injuries, sicknesses and concussions, but I think we can make a little run, and we are gearing it toward the regional."