BOLINGBROOK – Bolingbrook head boys basketball coach Rob Brost didn't have a lot of time to enjoy his team's latest trip to the Class 4A state finals in Peoria this year before another opportunity called.
Literally.
Brost was on his way back from Peoria with the Raiders team that finished fourth when he got a phone call. On the other end was an offer to run a camp in Italy for Airness Academy in June. He was thrilled with the offer and accepted. His family was thrilled as well, as son Trey, who will be a freshman at Bolingbrook this fall, went with him for the camp and his wife, Sarah, and daughter, Suzy, who will be a senior at Bolingbrook, joined them for a week in Italy following the camp.
"We were on our way back from Peoria in February," Brost said. "I got a call asking if I would be interested in running a camp in Italy. I said I was, and, a week later, the head of the camp called, and the next thing I knew, I agreed to it."
It wasn't the first time Brost expanded his horizons.
Previously, Brost served in his sixth USA Basketball coaching assignment at the 2022 USA Basketball Men's Junior National Team April minicamp. He was also a court coach at the 2019 USA Men's Junior National Team April and October minicamps, at the 2018 USA Men's Junior National Team October minicamp and at the 2018 USA Men's U17 World Cup Team training camp.
The camp consisted of more than 150 players, ages 12-17. The language barrier wasn't a problem, as Brost said that most of the players spoke at least some English, and that he had an interpreter who had also been a high-level coach who could translate any basketball terminology.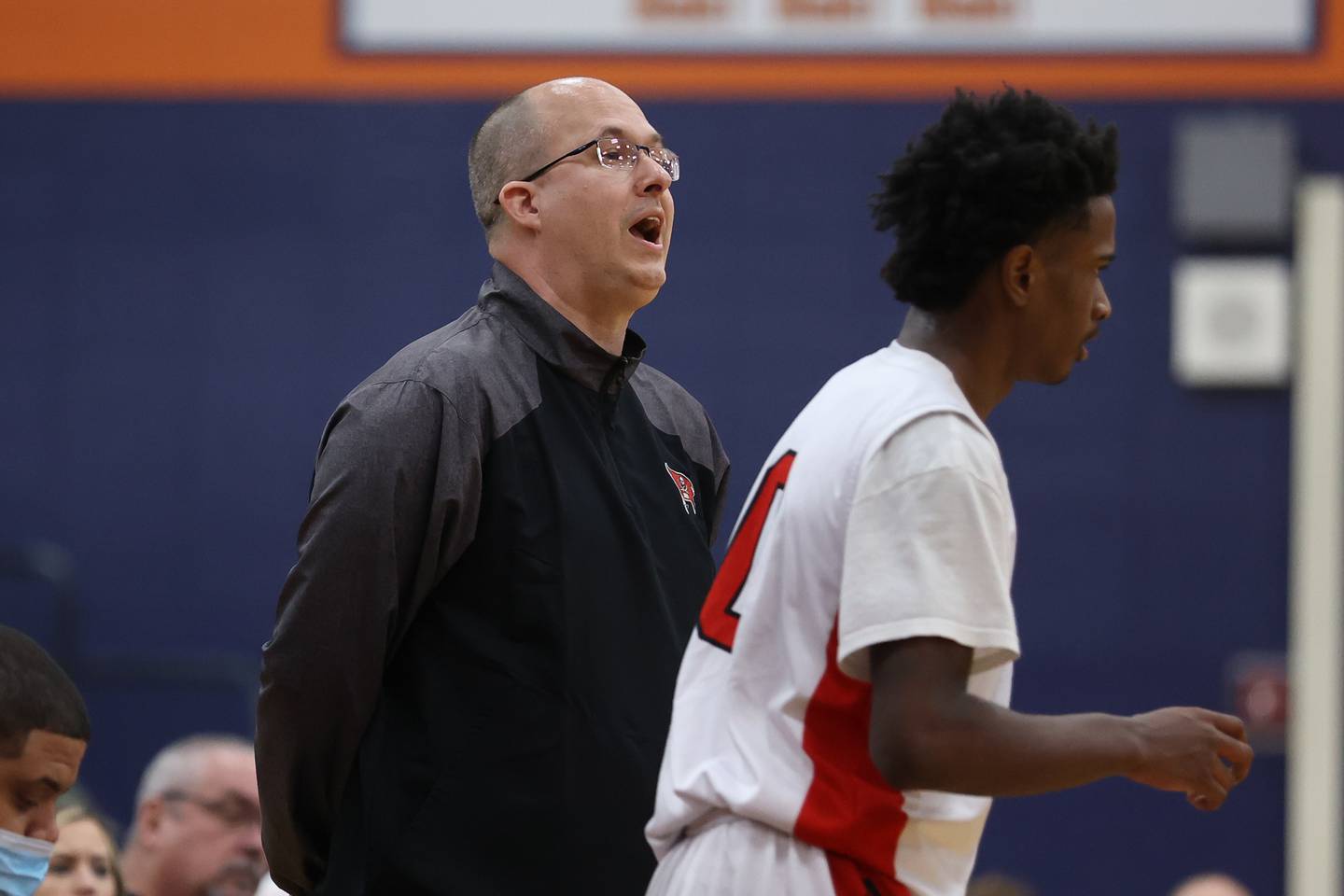 "It was just great," Brost said. "We flew into Milan, then drove two-and-a-half hours north to a town called Bormio, which has about 5,000 people. There were facilities there to house a lot of kids. We had three courts inside and two courts outside.
"It was such an honor to represent the country, as well as Bolingbrook High School. They made a welcome video for me. It was amazing. They perceive American players as the best in the world and American coaches as the best in the world. The kids were hungry to learn, which was great. At one point, you are coaching on an outside court talking about jump-stops, then you look up and you can see the Alps in the distance.
"It's hard to coach 150-175 kids at once, but I would go court to court and see these kids that were hungry to learn. I also had a clinic for coaches. That started at 9 p.m. and went past midnight because they were asking so many questions."
Brost is the winningest coach in Bolingbrook history with an overall record of 317-104 (.765) in 15 seasons. He has won at least 22 games in eight of the past nine seasons, and his teams have played in three of the last six Final Fours of Class 4A.
In 2021-22, Brost's Raiders won 30 games and earned a Final Four appearance. In 2018-19, he led his team to a 24-8 record and the 4A Normal Super-Sectional. In 2017-18, Bolingbrook finished 22-7 record and reached the 4A Sectional Final. In 2016-17, he led his team to a 30-2 record and a third-place finish in 4A. Brost and his squad also finished third in the state tournament in 2014-15.
After the camp, the Brost family spent a week on vacation in Italy, an experience he won't soon forget.
"It was really great having the whole family in Italy for a week," he said. "We saw Rome, Florence. It was just great. Basketball is such a big part of my life, and without basketball, I would never have been able to do this. It was a great trip, but we're glad to be home, too.
"One of the real gratifying parts of the camp is the relationships I was able to build with the coaches I met over there. I hope those relationships get me asked to come back. It was definitely a once in a lifetime experience that I hope to have again."