We're more than two months into this but it's still way too early to expect anything of substance to have come of Attorney General Kwame Raoul's comprehensive review of the Joliet Police Department. Especially when you consider Raoul's office spent more than a year investigating the Joliet Police Department before he decided he was going to actually investigate the Joliet Police Department.
And don't forget how much time it took the Raoul's office to figure out Joliet Mayor Bob O'Dekirk and the city council had no right keeping their naming rights deal for the baseball stadium formerly known as Silver Cross Field a secret.
Raoul's people dragged their feet on that for almost as long as they did before finally making up their mind to probe the police department. And even then, the ruling from the attorney general's office was so wishy-washy it still took a lawsuit and another six months for the mayor and council to give up the agreement.
So on the surface, there doesn't exactly seem to be a sense of urgency when it comes to the way Raoul and the crew at the attorney general's office operate. At least not when it comes to checking out what's going on in Joliet.
Not that you can really blame Raoul. There are a lot of other things for the attorney general to worry about besides Joliet, of course. Things like an initiative to enhance environmental justice efforts, and determining the relative safety of various toys.
Coming up with the attorney general's annual Safe Shopping Guide is surely no small undertaking, but if it saves even one child from death or disfigurement, it's truly worth all the hard work. That said, you have to wonder who thought any of these things would make a good holiday gift in the first place.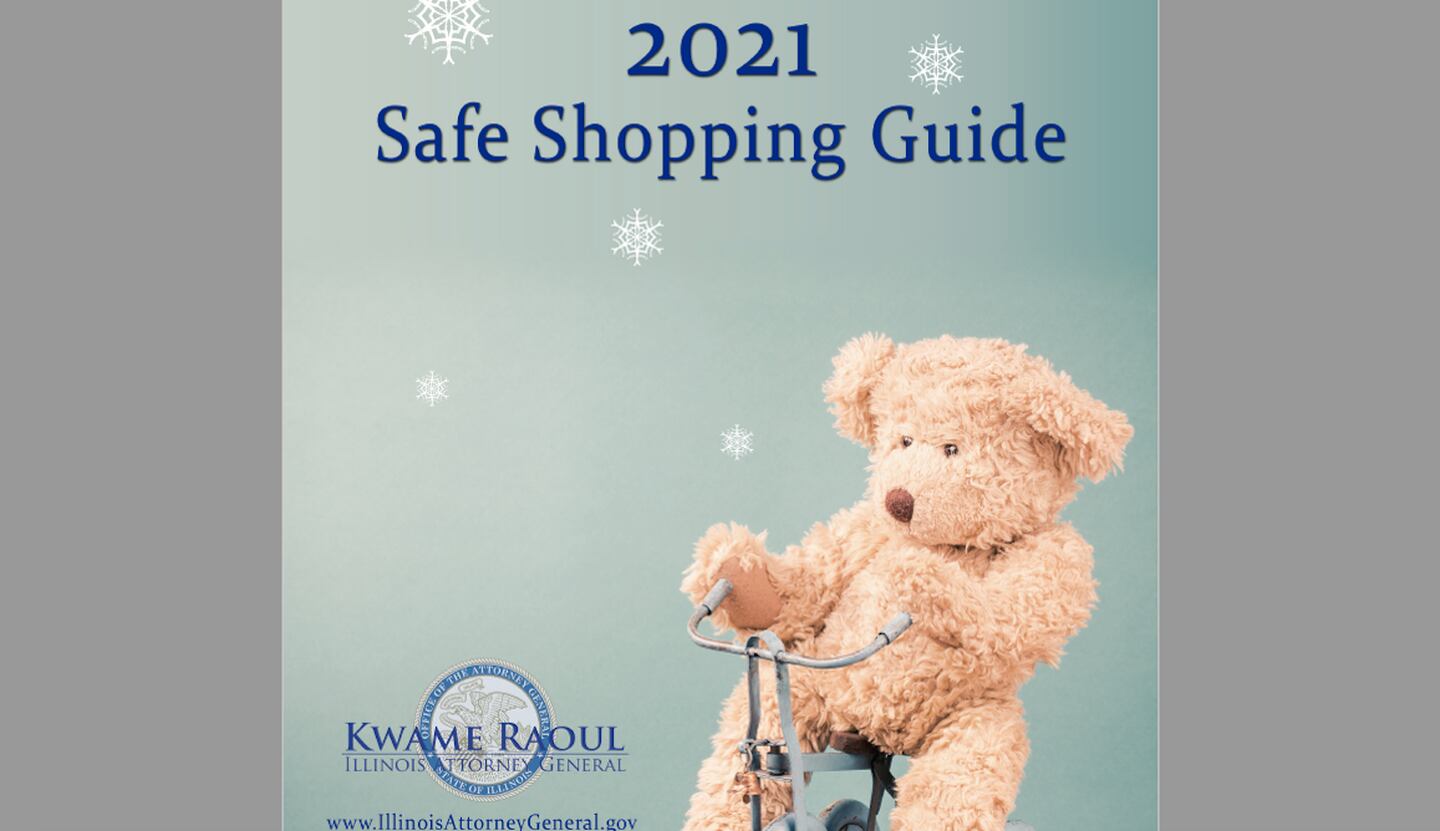 Imagine a child waking up Christmas morning to find a Shepherd Boy Plush Toy with Wire Shepherd's Staff. He or she would have to be somewhat disappointed, even if the little plush shepherd's wire staff didn't pose the risk of slicing them open and gutting them like a fish.
On the whole, that may not be as bad as choking to death on a small piece of plastic that's said to come loose from the Juratoys Toy Trumpet, but even if it doesn't kill you, do you really think there's a kid out there who wants a plastic toy trumpet for a present? Probably not, but if there was a parent out there who for some reason believed the Juratoys Trumpet might make a decent holiday gift, now they know better, thanks to the Illinois Attorney General's Office.
We can only hope Raoul and his assistant attorney generals bring the same painstaking diligence to the task of investigating what's going on with the Joliet Police Department as they showed in compiling their annual list of hazardous toys. If they're even half as zealous in their endeavor to root out what — or who — has been causing all these problems with the police, then waiting all these months will certainly be worth it.
And when Raoul pulls back the curtain on the results of this lengthy, comprehensive investigation, it will be just like Christmas morning. Just hope the presents are better than a shepherd doll or a toy trumpet.
• Joe Hosey is the editor of The Herald-News. You can reach him at 815-280-4094, at jhosey@shawmedia.com or on Twitter @JoeHosey.