Two people were killed and 10 wounded in a spray of bullets into a crowded backyard dance floor at a Halloween party in Joliet Township early Sunday.
Police said that according to witnesses two shooters fired into a crowd at a party attended by about 200 people at 1018 E. Jackson St. at about 12:39 a.m.
The shooters have not been apprehended.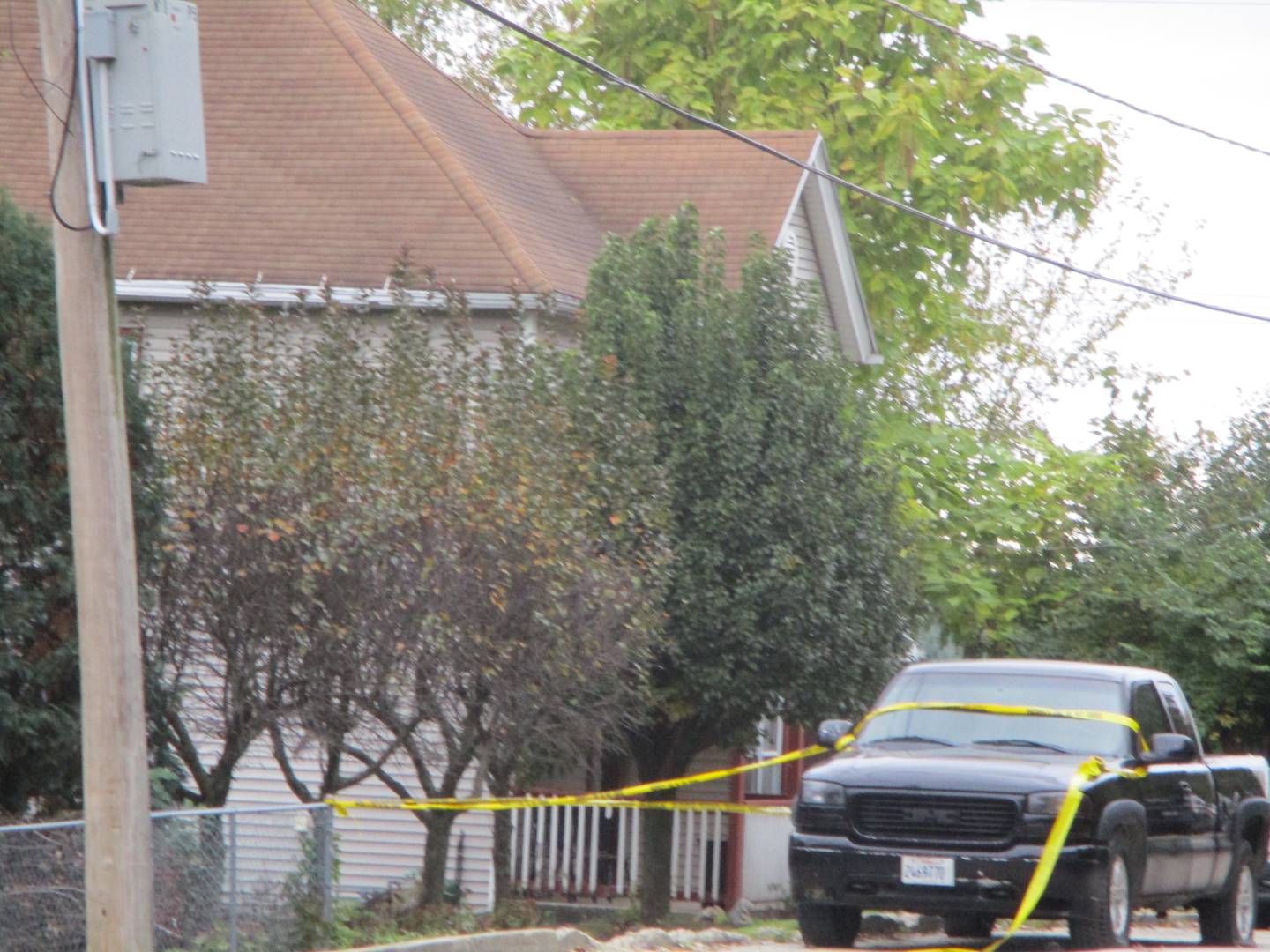 A few party goers who returned to the scene Sunday afternoon said they believed the shooting was gang-related, although police said they are getting mixed reports from witnesses.
Four of the victims taken to hospitals with gunshot wounds had life-threatening injuries, Will County Sheriff's police said.
Twelve people were shot, and others were hospitalized for injuries they suffered while being trampled in the rush to get away from the shooting.
Party goers ranged in age from teens to their mid-20s.
Sheriff's police have interviewed more than 40 witnesses.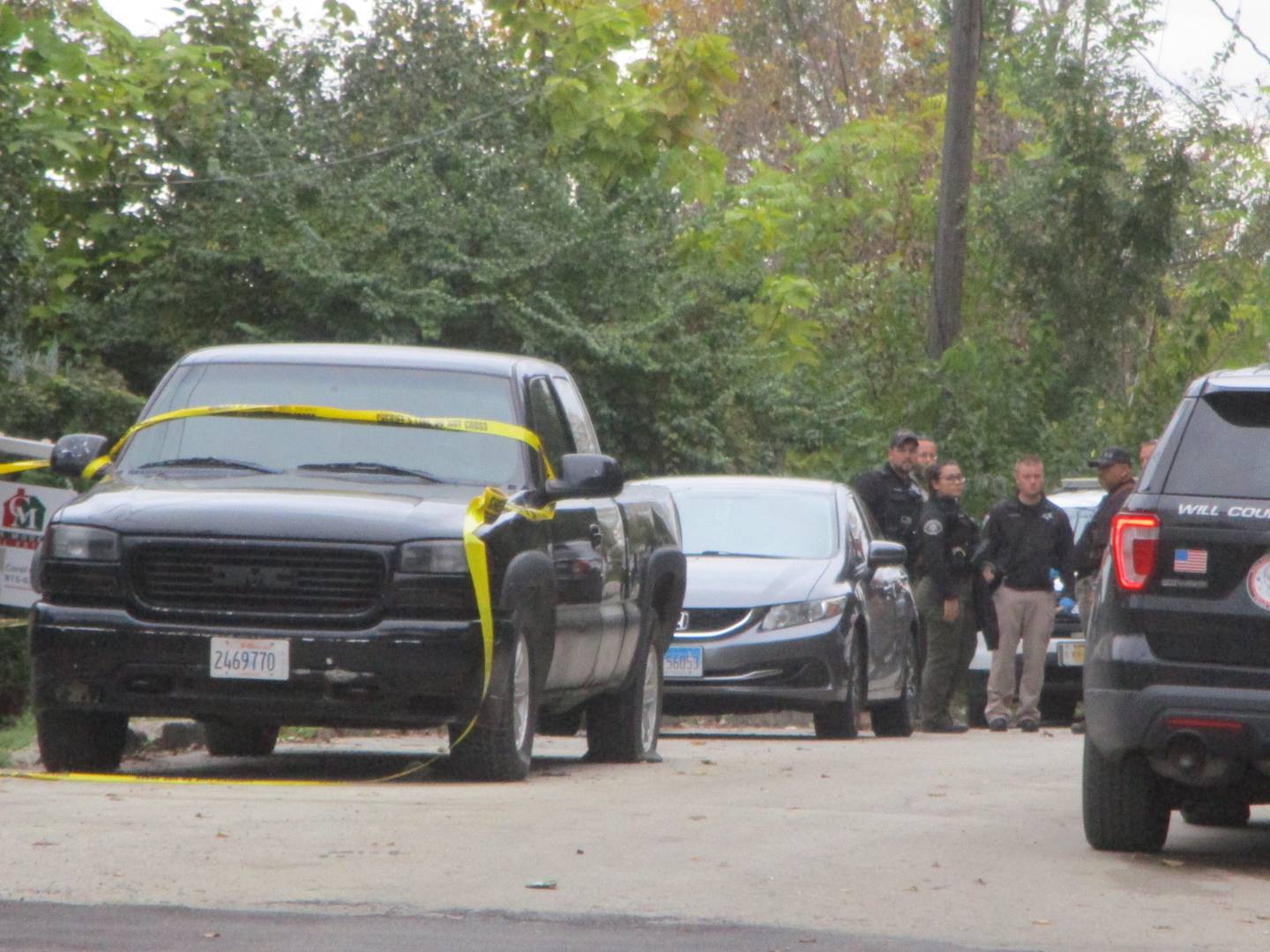 "All of the individuals that we interviewed, who stuck around there, were, for lack of a better word, good kids," said Will County Sheriff's Deputy Chief Dan Jungles.
Jungles said police have heard from people who said gang signs were displayed and others who did not see that.
For some, he said, "the shooting came out of nowhere," while others reported "gang tensions at the party."
Jungles said the party "was posted on social media BYOB" creating an open invitation that led to the 200 party goers.
Police interviewed the party hosts, he said, and, "They definitely were not expecting that many."
Many of the party goers came from towns around Joliet and some as far away as Chicago and Bridgeview, Jungles said.
The chaotic shooting scene included at least 100 people running onto the street to escape the gunfire. Police said they continued to hear gunshots in the immediate area while they were on the scene providing immediate medical treatment for victims until ambulances arrived.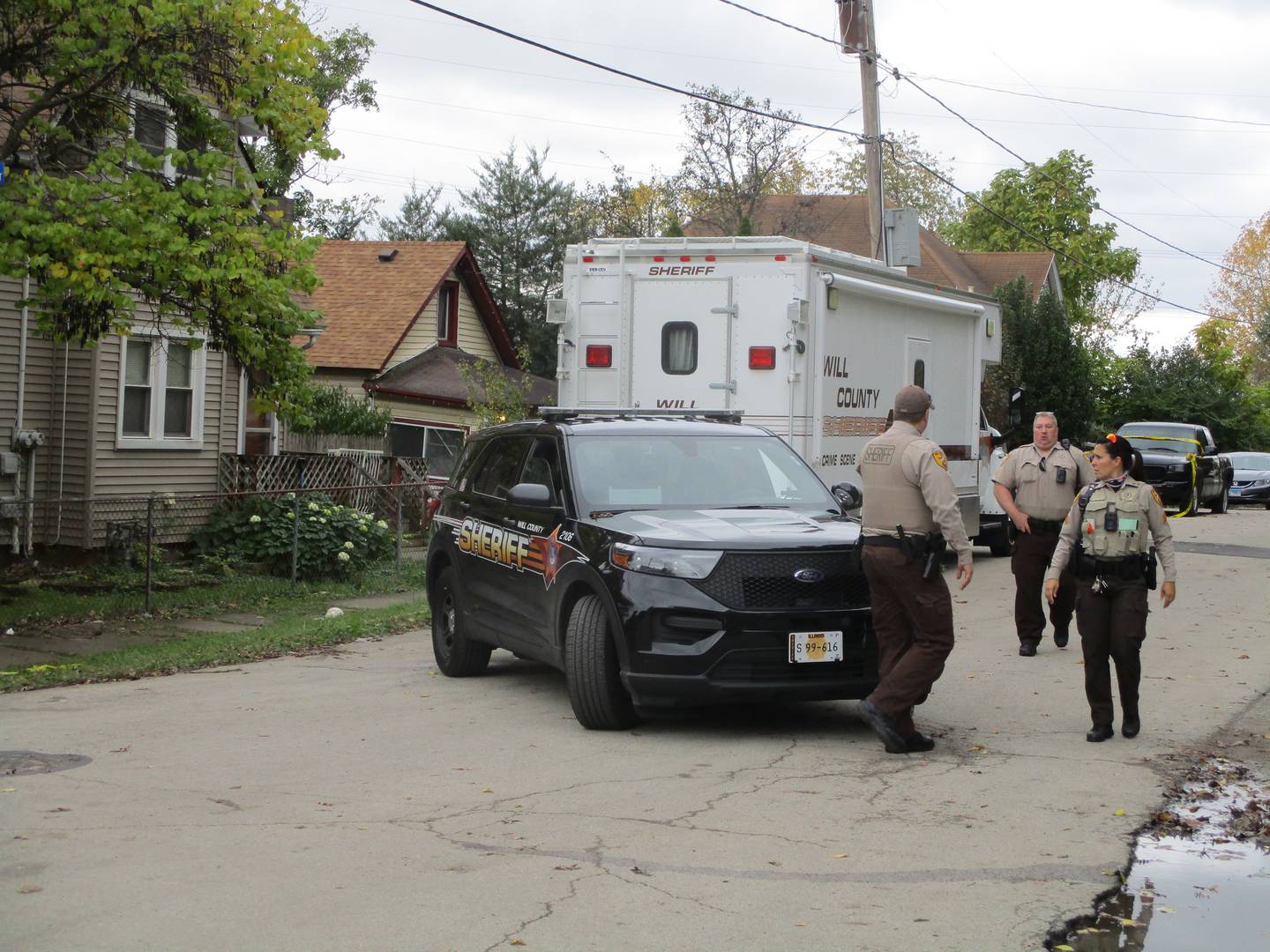 "People had blood on their hands and on their clothes as they were running out," said Adolfo Sandoval of Joliet, who said he was standing next to the porch when the gunfire started. "I heard the bullets ricochet and whistling. People fell to the floor. The ones who could got up and started running."
Sandoval said he believed about 15 shots were fired. A neighbor said he thought he heard more than 20. A patrol officer in the area reported about a dozen shots. The gunfire was described as so rapid that it could not have come from one gun.
There could have been more than two shooters, Sandoval said. There were several people on the porch, he said. Guns were showing from the waist of their pants, and they were not in costume. Gang signs were exchanged between the people on the porch and a group of dancers before the shooting started, he said.
Roberto Madrigal of Joliet said it was a Halloween costume party with party goers in costume.
Madrigal, too, said the shooting appeared to be gang-related.
"I remember what sounded like a firework," Madrigal said. "Everybody paused for a second to see what it was. Then, the second gunshot — that's when everyone reacted."
Some described two gunshots followed by a series of shots too fast to count exactly.
"I heard one-two shots first," said a neighbor on Grinton Street which intersects with East Jackson near the house where the party was held. "Then you heard something like ... ," and he made a fast clicking sound with his tongue. "Just a lot of gunfire.
Some of the people running away from the party were bleeding as they passed his house, he said.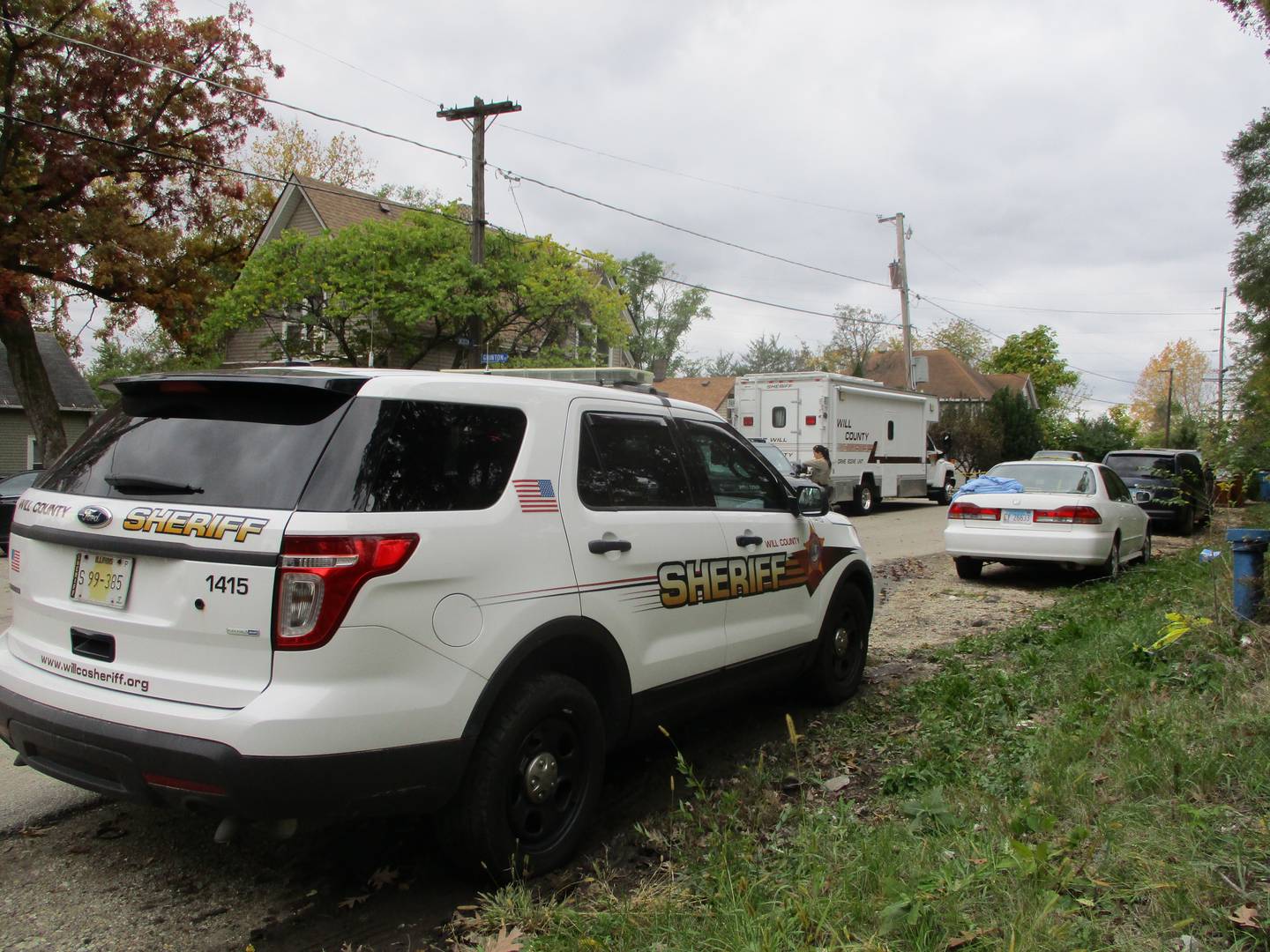 He and a neighbor on East Jackson Street did not want to provide their names as they spoke outside their homes.
"I heard like 22 shots," the East Jackson Street neighbor said. He spent the night in his living room out of concern for what might happen when the party ended because of the numbers of cars in the street.
Cars started coming at about 10:30 a.m., he said.
"They blocked my driveway. They blocked everything," he said.
The street was full of people running from the party after the gunfire, he said.
A Will County Sheriff's police sergeant patrolling the area estimated about 100 people running down East Jackson street upon arrival at the scene, sheriff's police said.
The sergeant heard 10 to 12 shots at about 12:39 a.m. while in the area of East Jackson and Walnut streets.
More police from the county and other police agencies arrived on the scene and found multiple people shot in the backyard and at nearby houses, sheriff's police said.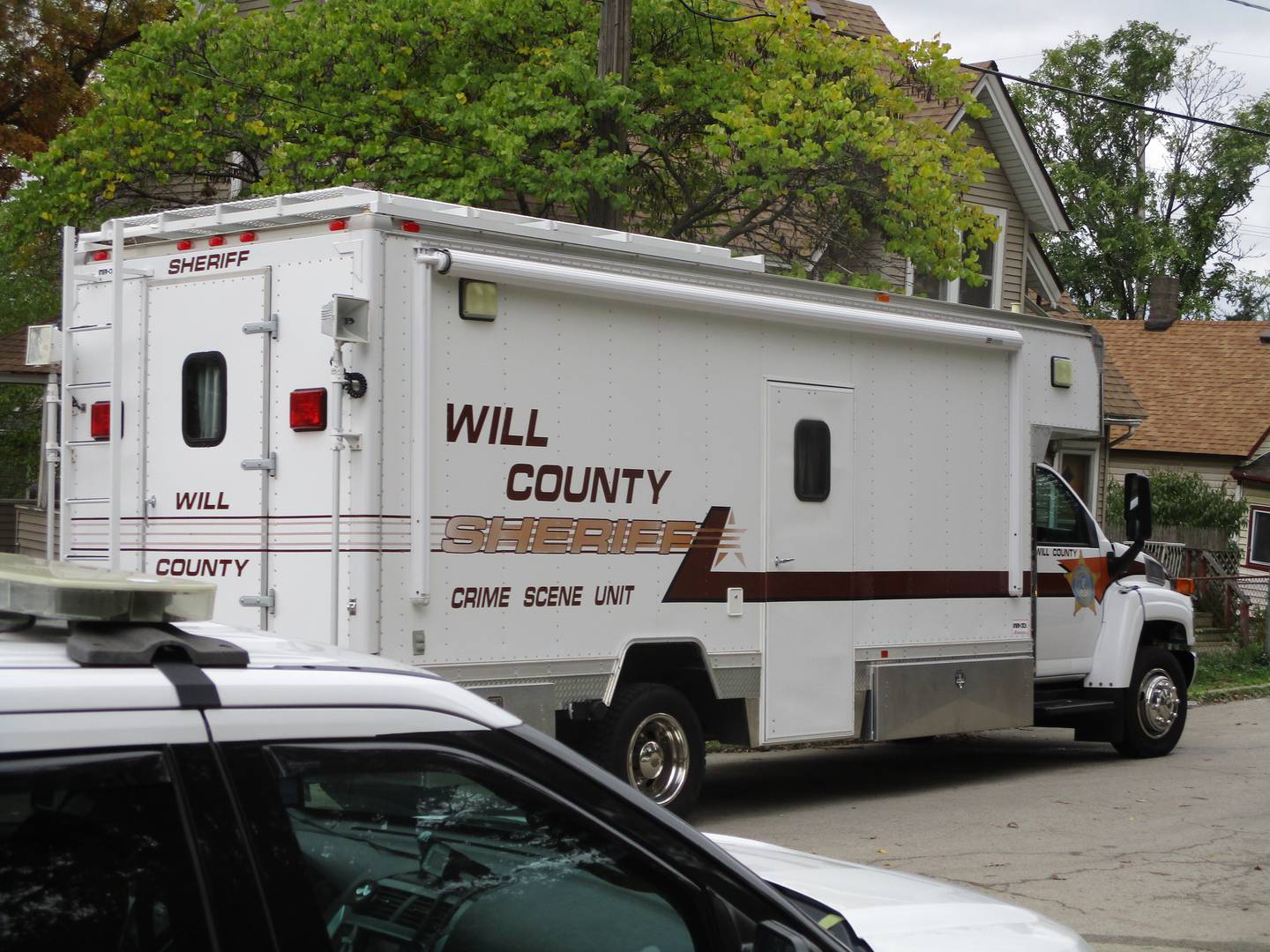 According to police, one of the two shooters at the party was described as an average sized, Hispanic male with facial hair, wearing a red hoodie, a black flat billed hat, and dark pants. The other shooter is described as an average sized, light-skinned Black male or Hispanic wearing a yellow hoodie and ski mask.
The Will County Sheriff's Office is seeking the public's help in trying to identify individuals that attended Halloween party. If anyone has information, cellphone pictures or video of the party, or potential suspect information, you are urged to contact the Will County Sheriff's Office.
Contact Detective Danielle Strohm by phone at 815-727-8574, Ext. 4930 or by email at dstrohm@willcosheriff.org.
Those who want to remain anonymous can use the Will County Sheriff's website at www.willcosheriff.org/enforcement/submit-a-crime-tip, or on the Will County Sheriff's Office App that is available in iOS and Android platforms. You can also contact Will County Crime Stoppers by telephone at 800-323-6734, or by computer at www.crimestoppersofwillcounty.org/submit-a-tip/.