Warehouse Workers for Justice on Monday began a campaign to increase COVID-19 vaccinations in Joliet, which may be one of several such efforts in coming months.
The organization, which advocates for warehouse workers in Joliet and other parts of the Chicago area, sounded the alarm over increasing cases of the Delta strain of COVID-19.
COVID-19 cases are on the rise again in Will County and elsewhere in a situation generally attributed to unvaccinated people being infected by the new Delta strain of COVID-19.
Just under 50% of Will County is fully vaccinated against the virus.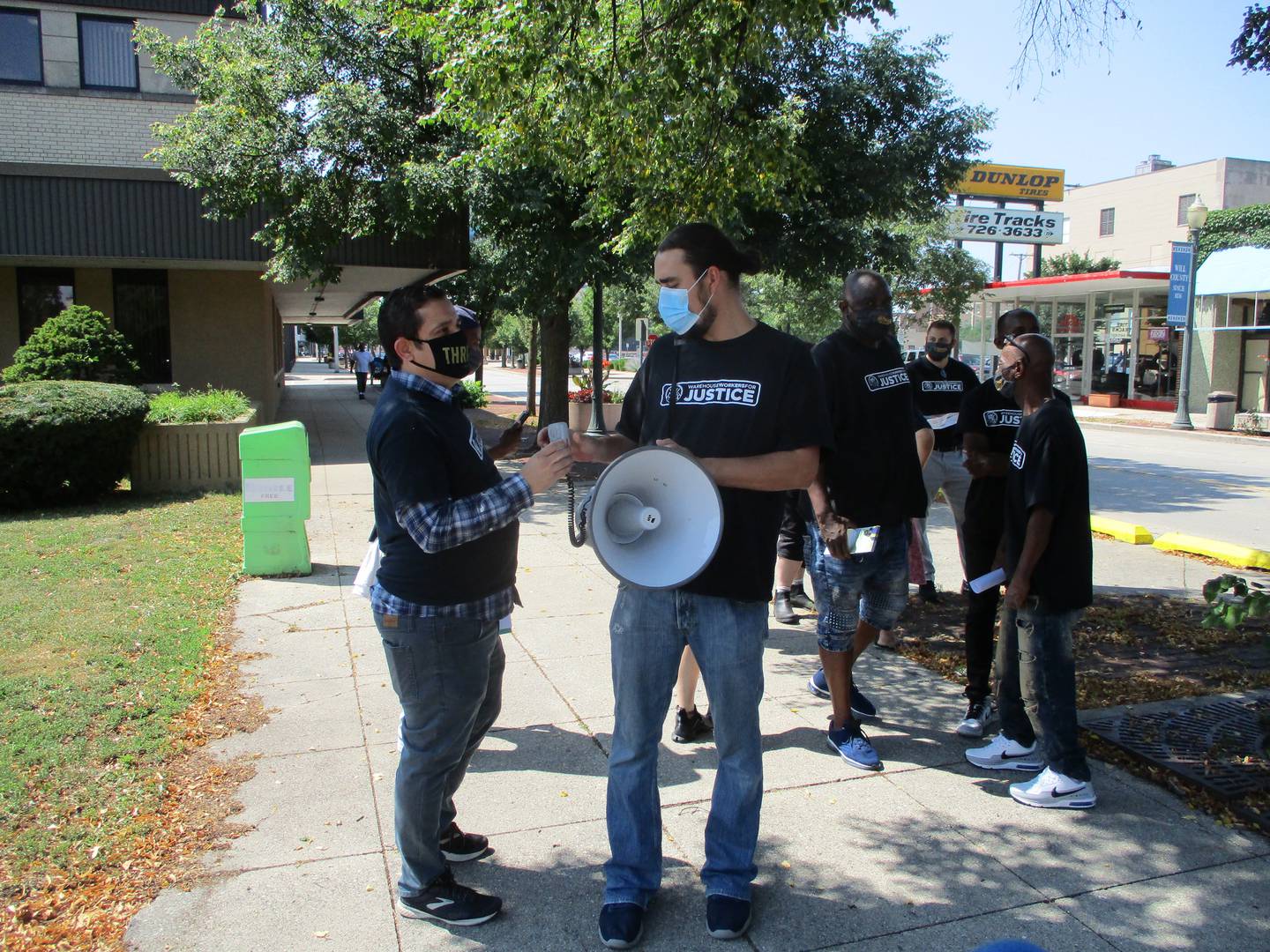 "There is still a pandemic, and it's a pandemic of the unvaccinated," Roberto Clack, executive director for Warehouse Workers for Justice, said. "We need to go door-to-door. We need to speak to people."
The cause is important to warehouse workers because they have been among the most vulnerable to COVID-19 due to their need to continue working in-person through the pandemic, Clack said.
Members of the group did just that after the announcement of the campaign, heading to the Reedwood neighborhood on the West Side of Joliet and another neighborhood on the East Side.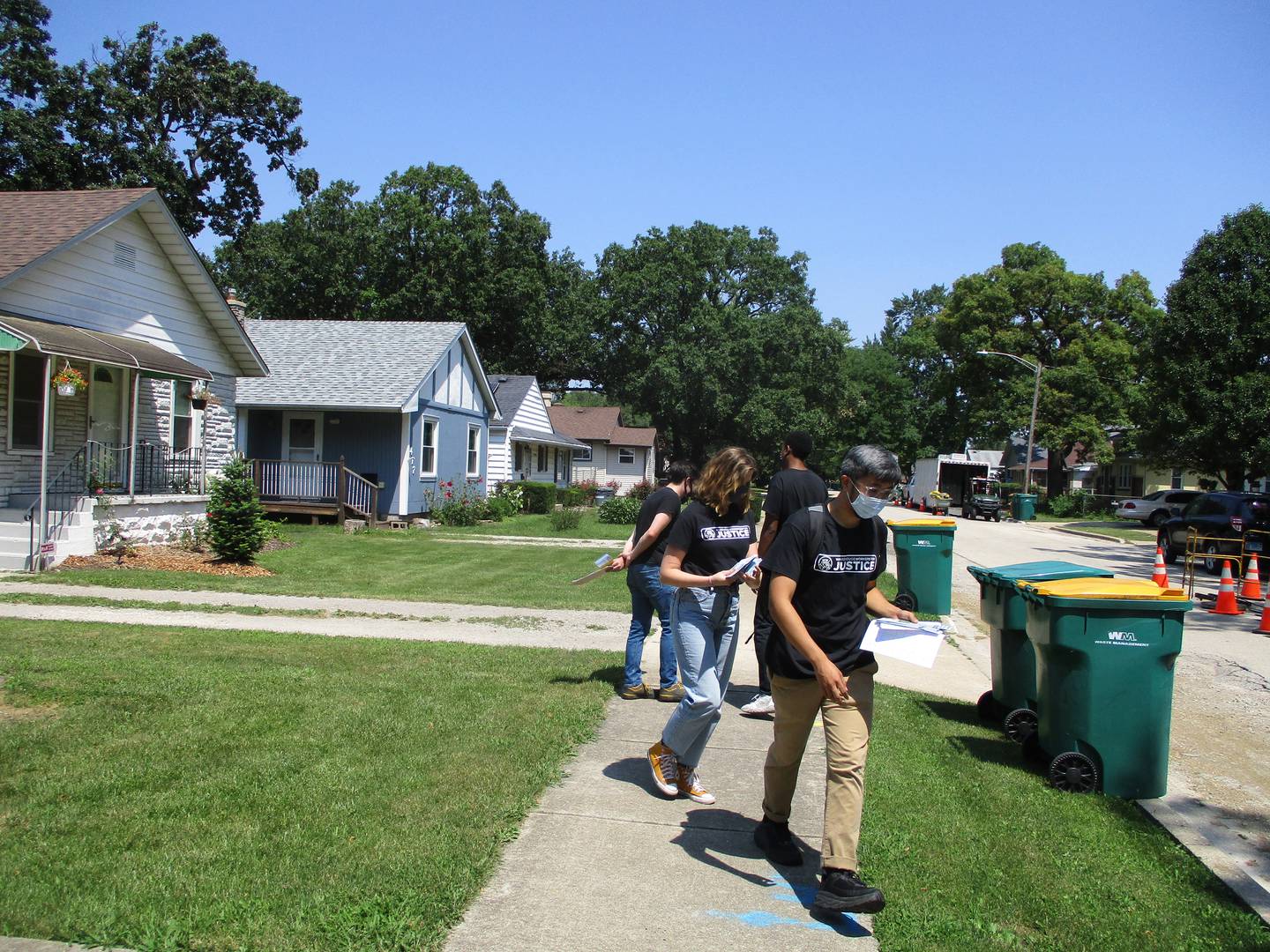 When no one answered the door, an informational placard was left at the house urging people to pursue more information if they have resisted COVID-19 vaccinations.
"It's not a conspiracy. It's not a hoax," Vinita Voss, vaccine equity manager for the Will County Health Department, said of the COVID-19 pandemic and particularly the dangers of the Delta strain.
She said there are reports that the Delta strain is up to 295% more transmittable with more impact on young people than previous varieties of COVID-19.
"You can get sicker faster," Voss said. "That means you can spread it quicker to your family, friends and co-workers."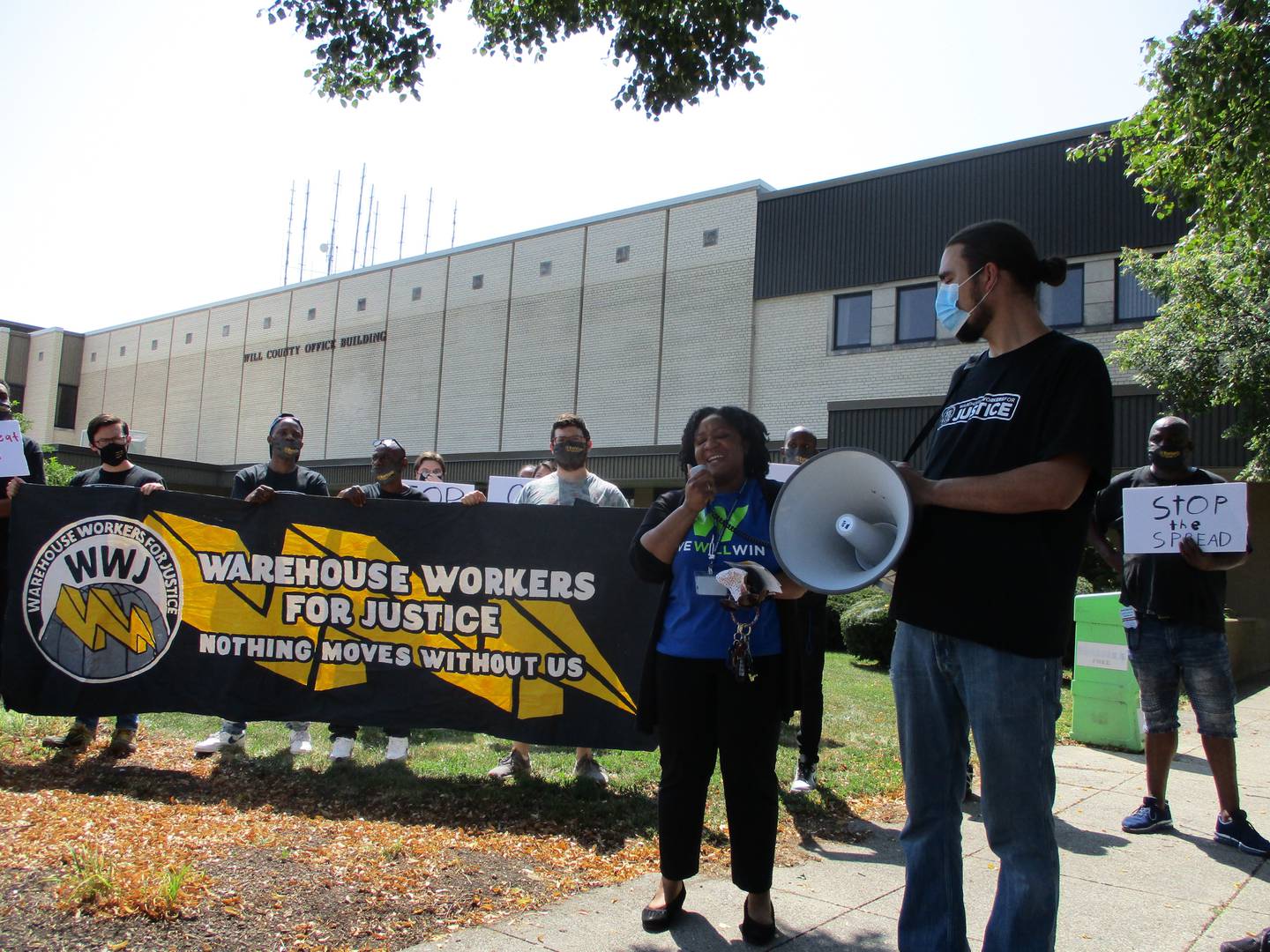 Voss urged people to contact their doctors, the health department, their churches and other organizations if they had doubts about the virus and the vaccine.
"Time is of the essence," she said. "We cannot afford to wait until you are on your deathbed for you to begin to beg to get vaccinated. The vaccine is available now."
Brandin McDonald, a Warehouse Workers for Justice member, spoke of losing an uncle and aunt to COVID-19.
"You have to go and get vaccinated so this does not continue," McDonald said.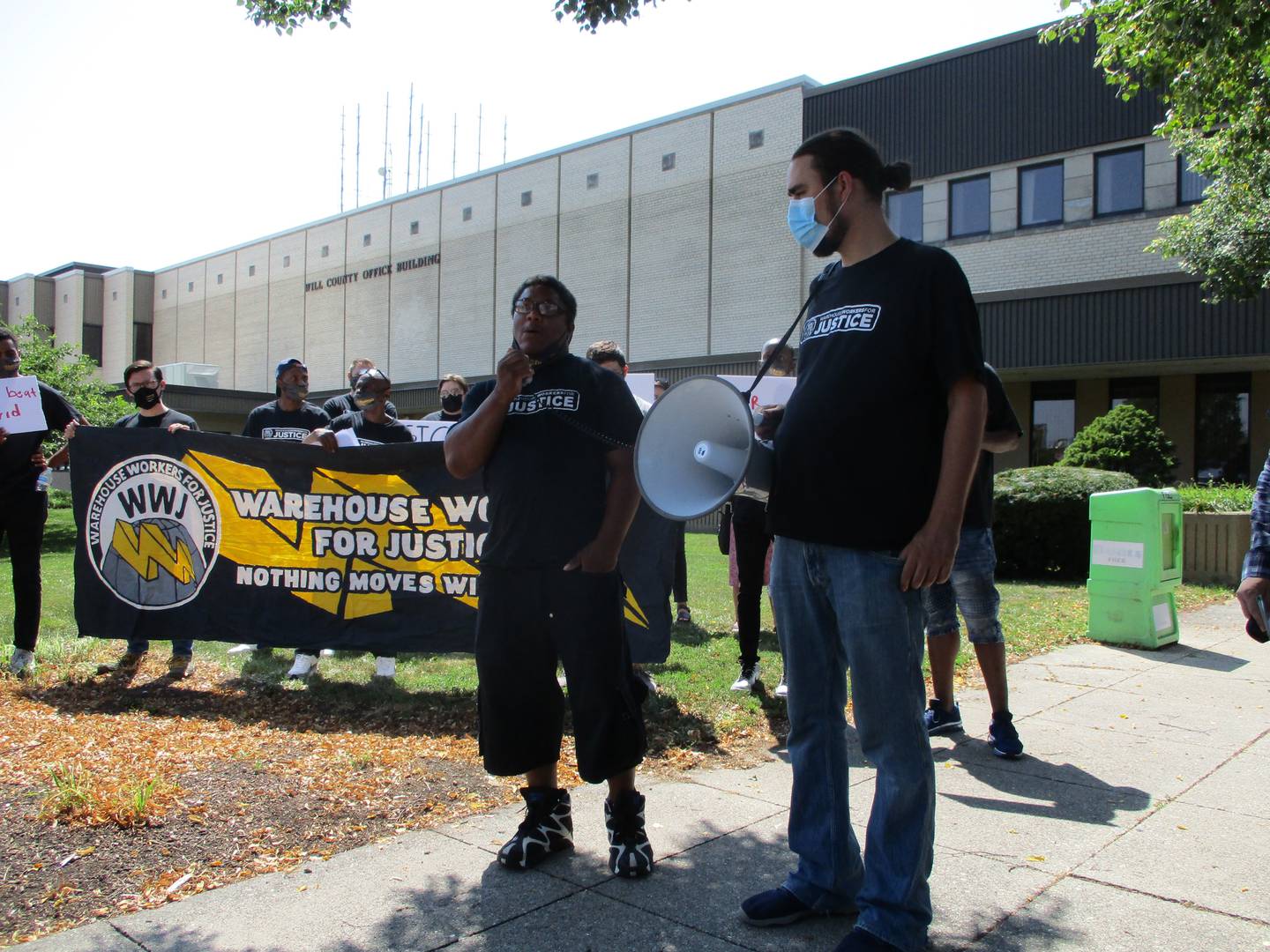 COVID-19 cases have been rising again in Will County as they have statewide and across the United States, said Will County Health Department spokesman Steve Brandy.
"We've had 895 cases in the last month, and most of them are in the last week and a half," Brandy said. "We're going in the wrong direction."
The number of new cases in Illinois had fallen to a rate of 200 a day before hitting 700 daily a couple of weeks ago and 1,000 a day as of last week, he noted.
Meanwhile, Will County next week is likely to announce the recipients of $150,000 for "navigators," groups that have applied for money to help in the effort to promote vaccinations.
The applicants are making their own proposals for what they can do to help.
"We will work hand-in-hand with our community partners to make sure we get everyone vaccinated," Voss said.