Family and friends of Eric "BJ" Lurry Jr. gathered around his grave one year after he died to commemorate the life of a man whose death in police custody led to protests and calls for police reforms in Joliet.
Friday marked the anniversary of Lurry's death, who was 37 when he died at AMITA Saint Joseph Medical Center following his arrest by Joliet police.
The Will County State's Attorney's Office determined Lurry's death was caused by a fatal drug overdose and not by any "action or inaction" by officers, but his widow, Nicole Lurry, has contended in a federal lawsuit that it was the "willful and wanton acts and reckless conduct" of four officers that caused his death.
More than 25 people were with Nicole Lurry at her husband's grave in Elmhurst Cemetery in Joliet to commemorate his life. Many of them remembered Eric Lurry as someone who was always helpful, encouraging and loved everyone he met.
"I got a long road ahead because this life ain't going to stop," said Nicole Lurry, who also said she wasn't going to stop fighting to get justice for her husband.
The crowd said "Justice for BJ!" when they released dozens of red balloons into the air. Nicole Lurry said red was her husband's favorite color.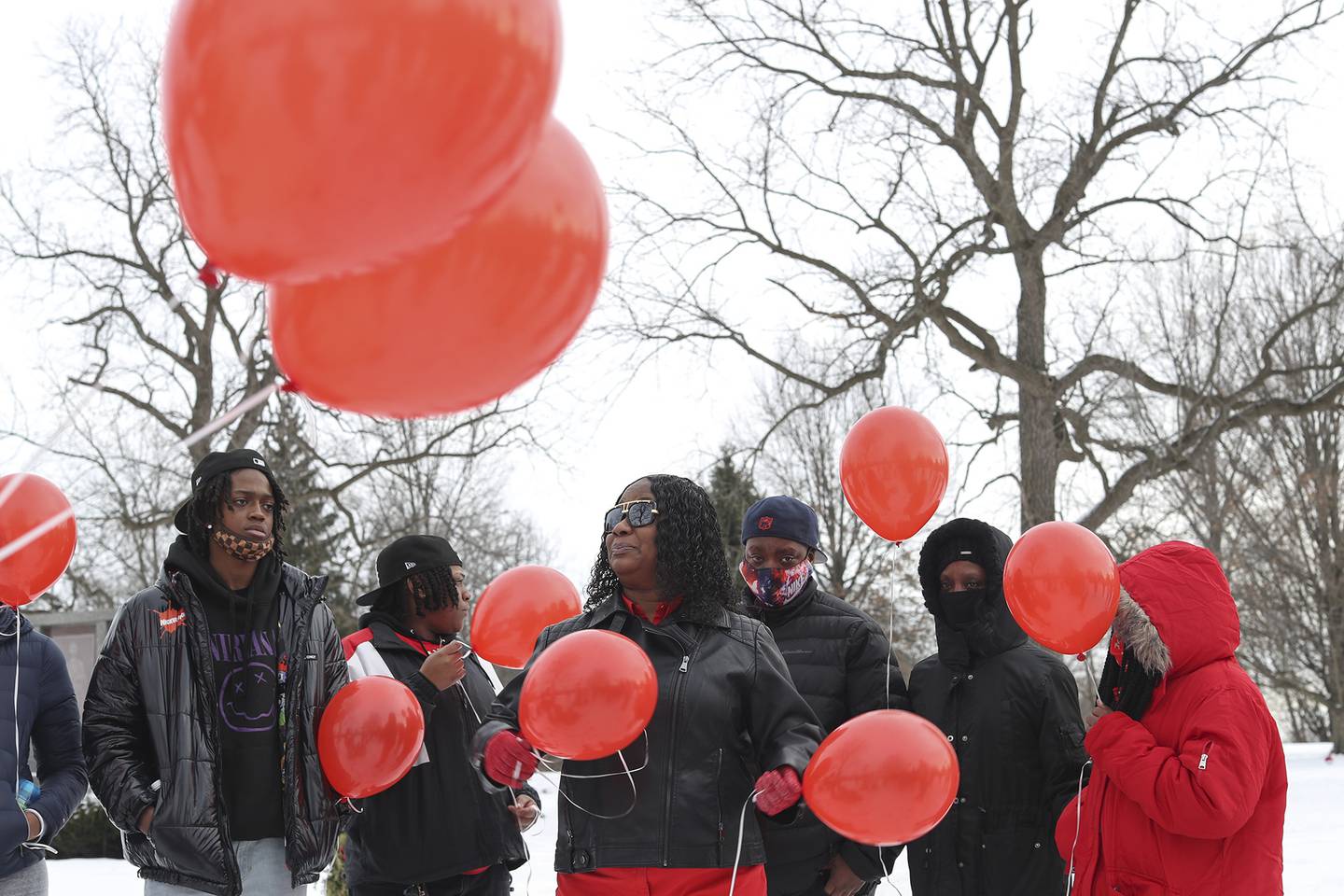 Terry Williams, one of the men holding a sign that said "Justice for Eric 'BJ' Lurry," said he was friends with him and remembered him as good man.
"When you meet him, you'll never forget him, no matter what the circumstances," Williams said.
Roland Pierce said Eric Lurry was a good friend who would help him when he was sad.
"He encouraged me and I encouraged him and it kind of hurts me to my heart that he ain't here no more," Pierce said.
The Lurry case became the catalyst for a call for police reforms in Joliet and is likely to lead to the creation of citizen review board. On Wednesday, the Joliet City Council Land Use and Legislative Committee will review a proposal to create a five-member citizen review board.
The citizen review board was among a list of recommendations made by residents calling for changes in the police department in light of the Lurry case.
Mayor Bob O'Dekirk and three members of the City Council sent a letter to the Illinois Attorney General asking for a review of the matter. O'Dekirk said he has never received a response to the letter, although he had heard at one time that the matter was under investigation.
An official with the Illinois Attorney General's Office said the office's jurisdiction covers pattern or practice investigation of police misconduct, not individual incidents. The official said the attorney general's office is in contact with the Joliet Police Department and assessing whether further investigation is warranted.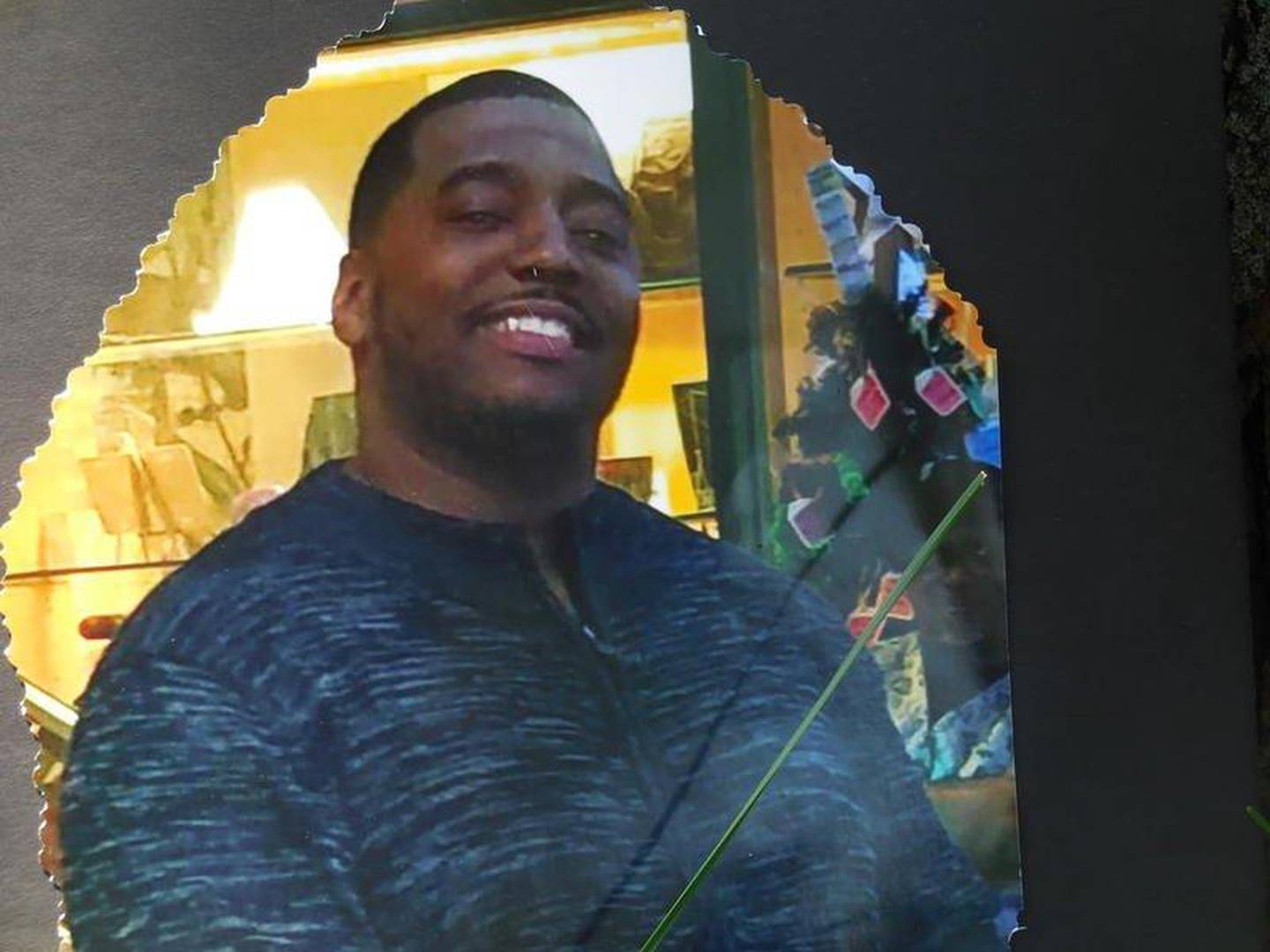 O'Dekirk said the Lurry case "wasn't good for the city."
But, he added, "It inspired people who are looking for some changes. And certainly it brought body cameras to the forefront."
The demand to equip police with body cameras was among the proposals from the callers for reform. City officials say funds are not available to equip the police department with body cameras, although new state legislation may force Joliet and other cities to buy them.
"The problem is not the cameras themselves. It's the data that you have to keep," Public Safety Committee Chairwoman Jan Quillman said. "That's where the expense is."
Quillman said the city is pursuing grant funding to pay for body cameras. She also said that the insistence on body cameras has been one of the major impacts from Lurry controversy.
Lurry's collapse into a coma actually was captured by a dashboard camera in the police car being used to transport him. But critics have contended body cameras would have provided a fuller view of what happened before Lurry was put into the car and after he was taken out.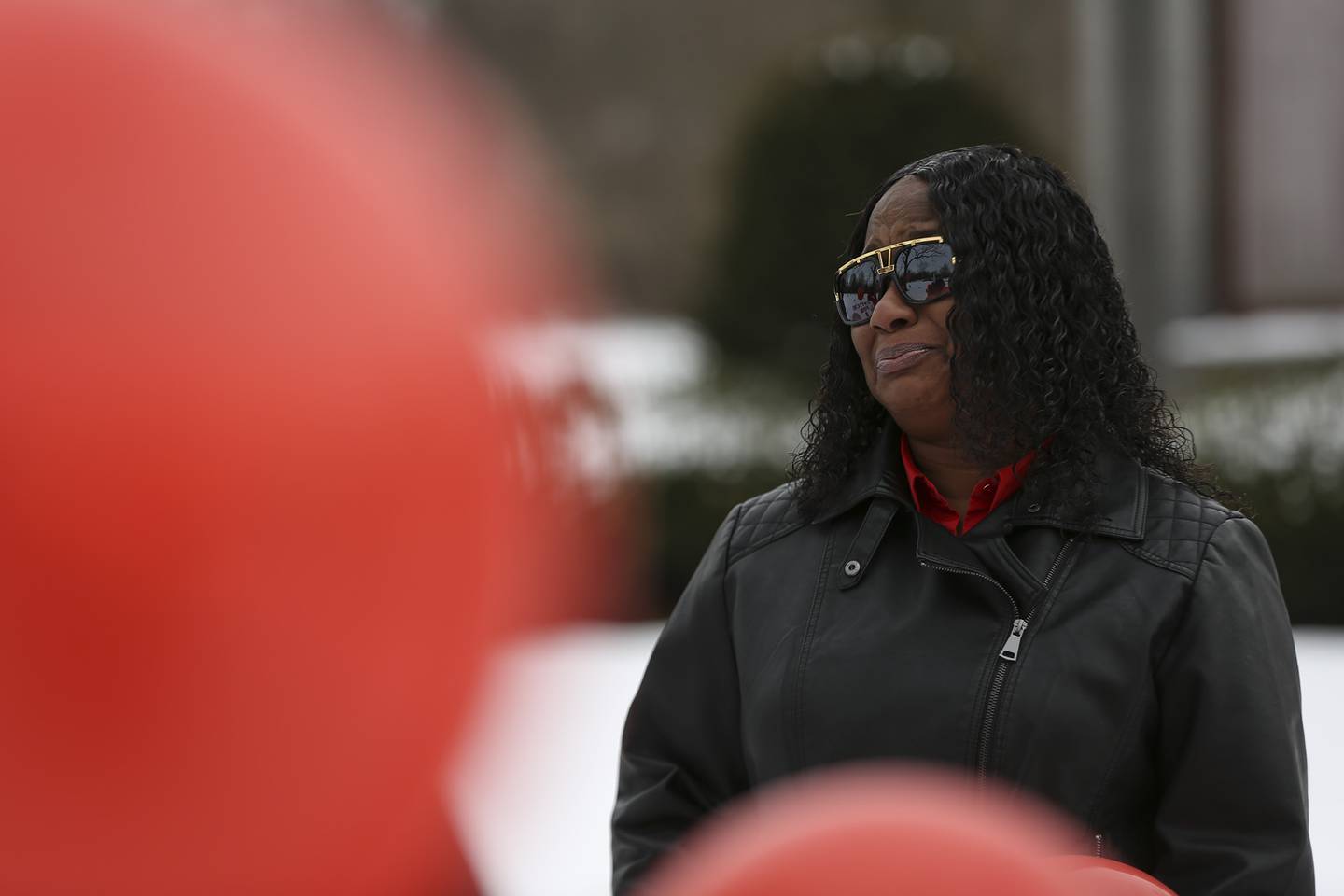 Nicole Lurry has a pending lawsuit against the City of Joliet, Sgt. Doug May, Lt. Jeremy Harrison and officers Jose Tellez and Andrew McCue. Her lawsuit claimed May and McCue subjected her husband to excessive force when McCue forced a baton into his mouth and May slapped his face and pinched his nose shut while retrieving narcotics without medical assistance.
Joliet police spokesman Dwayne English said May, McCue, Tellez and Harrison were being "independently investigated by an outside firm at the request of the City Council." English said none of the four are currently on administrative leave or administrative duty, and the final outcome of the internal investigation has not yet been completed.
Nicole Lurry is running for a seat on the Joliet City Council this April and she has said the circumstances of her husband's death "motivated me to run because there needs to be transparency."
After Friday's commemoration, Nicole Lurry said her family's life has changed drastically with her husband gone but her family is "close knit" and they are "just sticking together through it."
"I'm still fighting to get justice for him," Nicole Lurry said of her husband. "We've been seeing some progress from the city, that's good for us and let's us know things are going in the right direction."