The city of Joliet plans to use an outside law firm to fulfill the role of inspector general in 2022.
Chris Regis, who held the dual role of inspector general and assistant city attorney, is now in the new position of deputy corporation counsel created by the City Council last week.
Joliet plans to hire an outside law firm or lawyer to serve as inspector general and meet what city officials said is a new state requirement for the role.
"Having that layer of independence probably will be better for anyone who takes that position," Mayor Bob O'Dekirk said.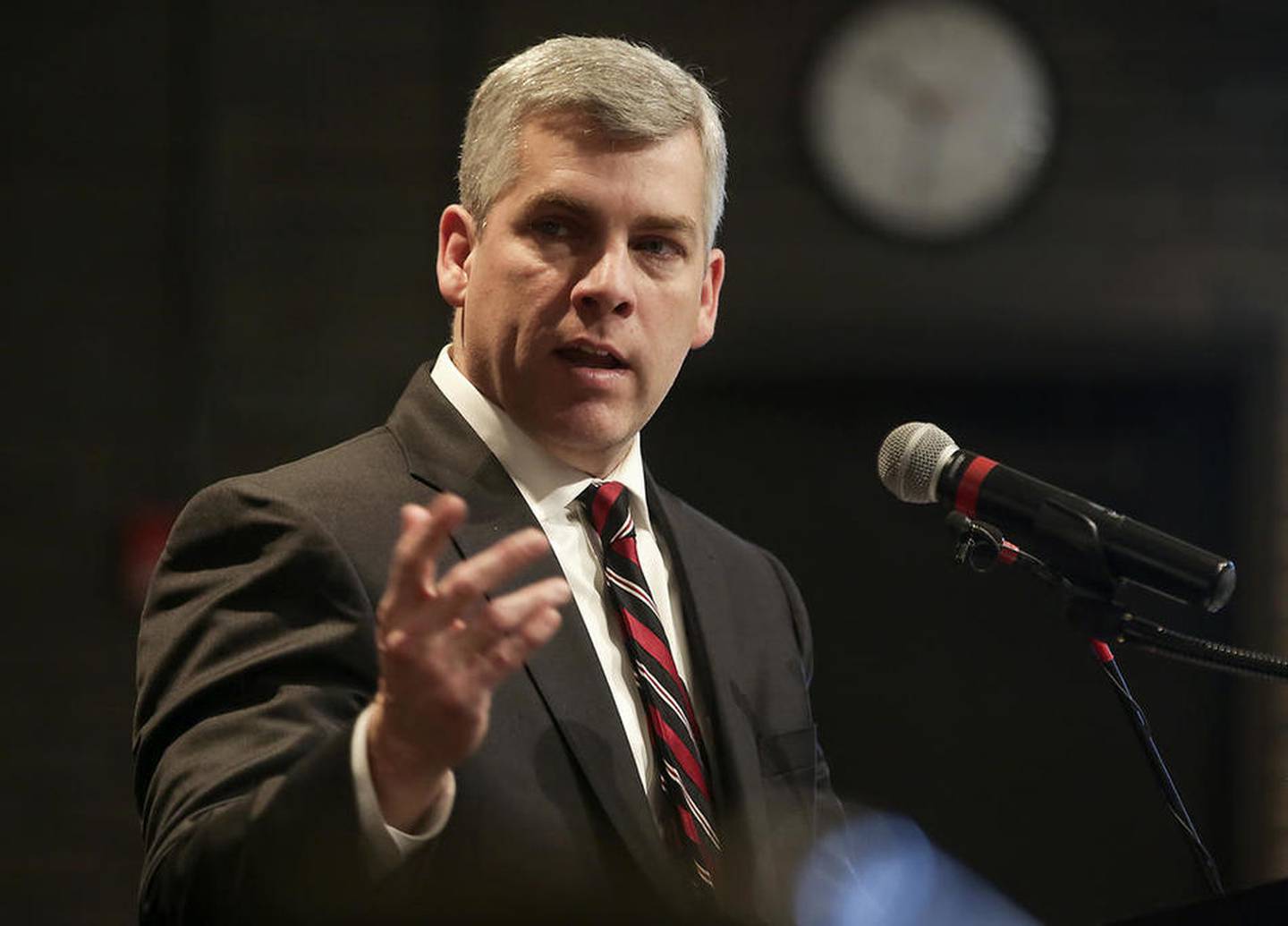 The inspector general has the authority to investigate the conduct of city employees, elected officials, appointed officers, and contractors doing work for the city.
Regis has been more visible as assistant city attorney than inspector general, serving as the city's lawyer in major projects including the development of the Houbolt Road bridge agreement, NorthPoint annexation agreement, and leases at the Joliet Correctional Center as it has been converted into the Old Joliet Prison.
The city will hire an outside firm to handle inspector general duties to act as a third party and avoid the dual role formerly held by the inspector general, which put Regis "in an unenviable position," City Manager James Capparelli said.
Capparelli said the change has been prompted by new state legislation, which requires a city the size of Joliet to have an inspector general to look into complaints about the police department.
"It allows people who have issues with the police department to call somebody outside of that organization," he said.
Regis is a former Joliet police officer whose legal duties include consulting with police officials. He has been the attorney working with police, city officials and the public in developing proposals for a Police Department Citizen Advisory Board.
He has been the only inspector general for the city, having been hired in 2016 when the position was created in its dual capacity. Within a few months of being hired, Regis produced a report critical of the city's payments to an outside legal firm that handled the condemnation case as the city took over the Evergreen Terrace housing complex.
It was the only major public report issued by Regis in his role as inspector general.