An attorney for a Joliet law firm has been named the next president of the Will County Bar Association.
Robert Bodach will serve as the 97th president of the nonprofit organization, which serves Will County and its legal community, according to a news release from the Will County Bar Association.
Bodach served as director and officer of the organization for nearly a decade.
Bodach is a third-generation lawyer in Will County and his father, Robert C. Bodach, practiced in Joliet for nearly 50 years. His grandfathers, Lester L. Bodach, and Robert W. Thomas, were also members of the bar association. Thomas was a past president as well.
Bodach is an attorney for the Tomczak Law Group, a downtown Joliet firm run by Jeff Tomczak, who was the Will County state's attorney in the early 2000s. Bodach's practice with the firm focuses on criminal defense, personal injury and real estate.
Bodach was sworn in as the bar association president in a ceremony administered by Judge Dan Rippy, who before he became a judge in 2014 was also an attorney who worked with Tomczak.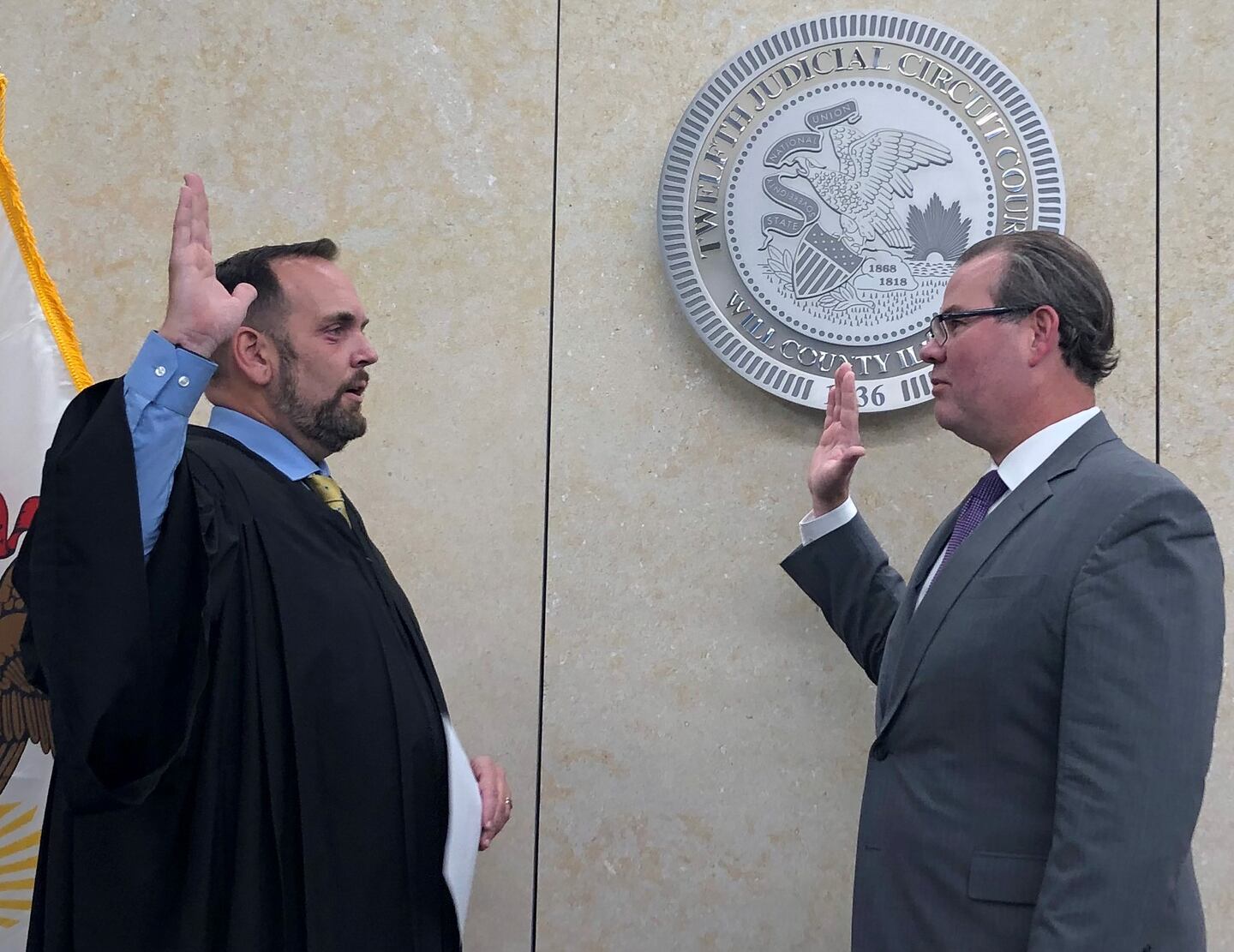 Present for the swearing-in ceremony were Judge Donald DeWilkins and Erin Webster O'Brien, the past two presidents of the Will County Bar Association.
"I'm very proud to follow in the footsteps of Counselor Erin O'Brien and the Honorable Judge DeWilkins," Bodach said in a statement.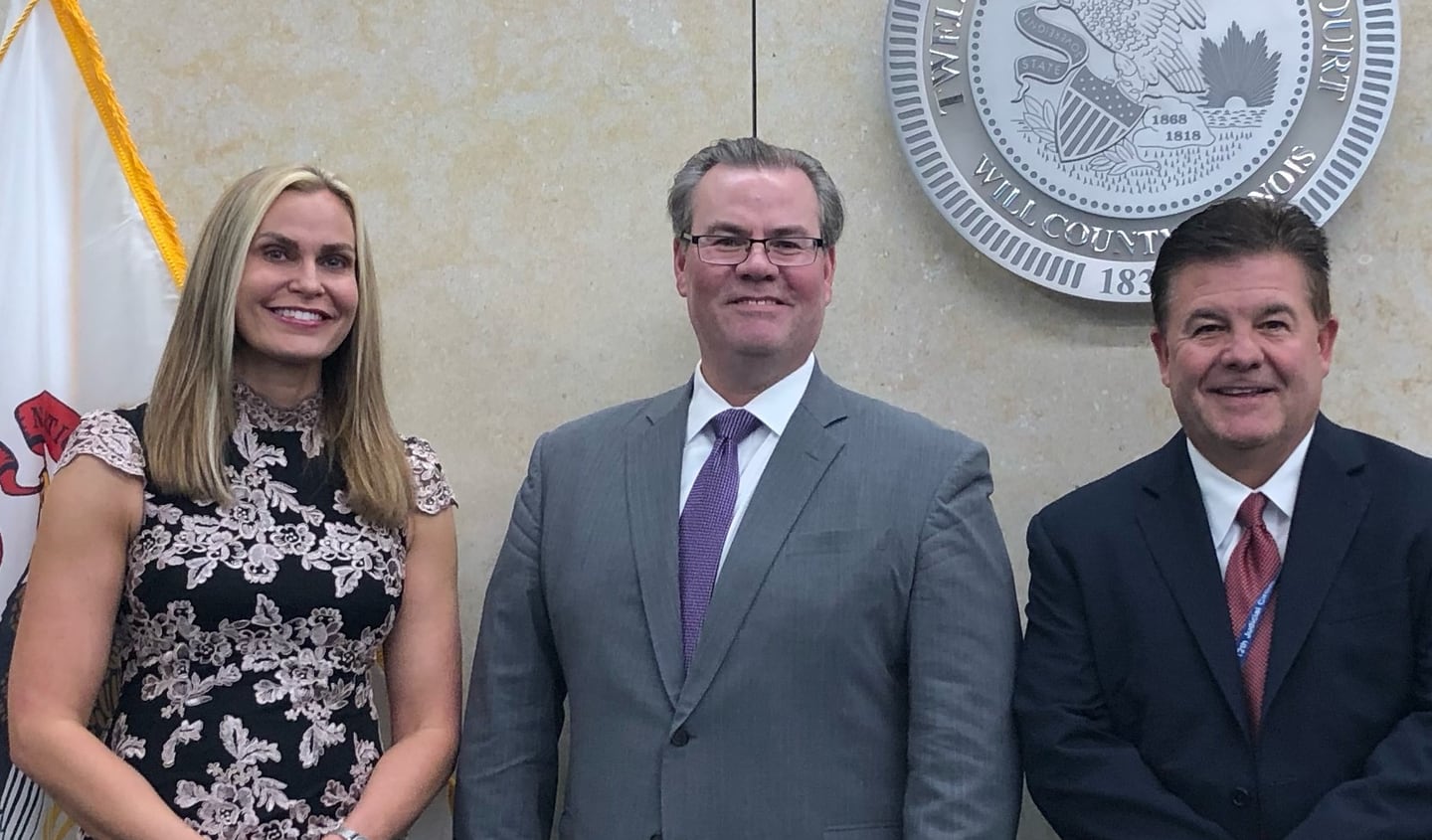 He said the operations of the Will County Courthouse have changed "tremendously over the past two years."
"The bar association has a terrific opportunity and responsibility to assist our members in using the new facilities and technology to its full capabilities," Bodach said. "I look forward to increasing our outreach to the citizens of Will County, improving access to training and legal education and presenting family focused social events for so many hard working, stressed-out lawyers."
Bodach said he was excited to lead the bar association into "this next year, which I expect will be a time of vibrant growth and opportunity."
Bodach is a graduate of Joliet Catholic High School and he received a bachelor's degree from Illinois Wesleyan University, a master's degree from the University of St. Francis, and a juris doctorate degree from Southern Illinois University School of Law.
Bodach lives in Shorewood with his wife, Tracy Caswell, who serves a trustee for the Shorewood-Troy Public Library District.