Four major road construction projects in Will County are one step closer to potentially receiving federal money for completion.
The funding was included in a draft of the INVEST in America Act, a surface transportation bill aimed at modernizing roads, bridges, transit and more throughout the country, area members of Congress announced this week.
The projects included in the bill are:
· $6.2 million for the eastward extension of 143rd Street in Plainfield from Illinois Route 59 to Route 26
· $2.7 million for the reconstruction of Gougar Road in New Lenox from Laraway Road to Francis Road
· $2.1 million for the widening of Weber Road in Romeoville from 135th Street to Airport Road
· $1.5 million for lane improvements on 80th Avenue in Tinley Park from 191st Street to 183rd Street
Will County officials have been advocating for these local projects to be included in the bill for weeks. On Tuesday, the county's federal lobbyist, Smith Dawson & Andrews, told the Will County Board's Legislative & Judicial about the bill's status.
Brett Garson, the managing director of Smith Dawson & Andrews, told board members that while it was significant the projects were included in the draft bill, Congress still needs to pass it.
"There's still a lot of steps in this process," he said.
Garson added it was helpful that county officials took the time to pitch members of Congress directly on the need for support on the projects.
This year's process differed from previous years as individual members of Congress were able to request funding for transportation and infrastructure projects that would benefit the areas they represent.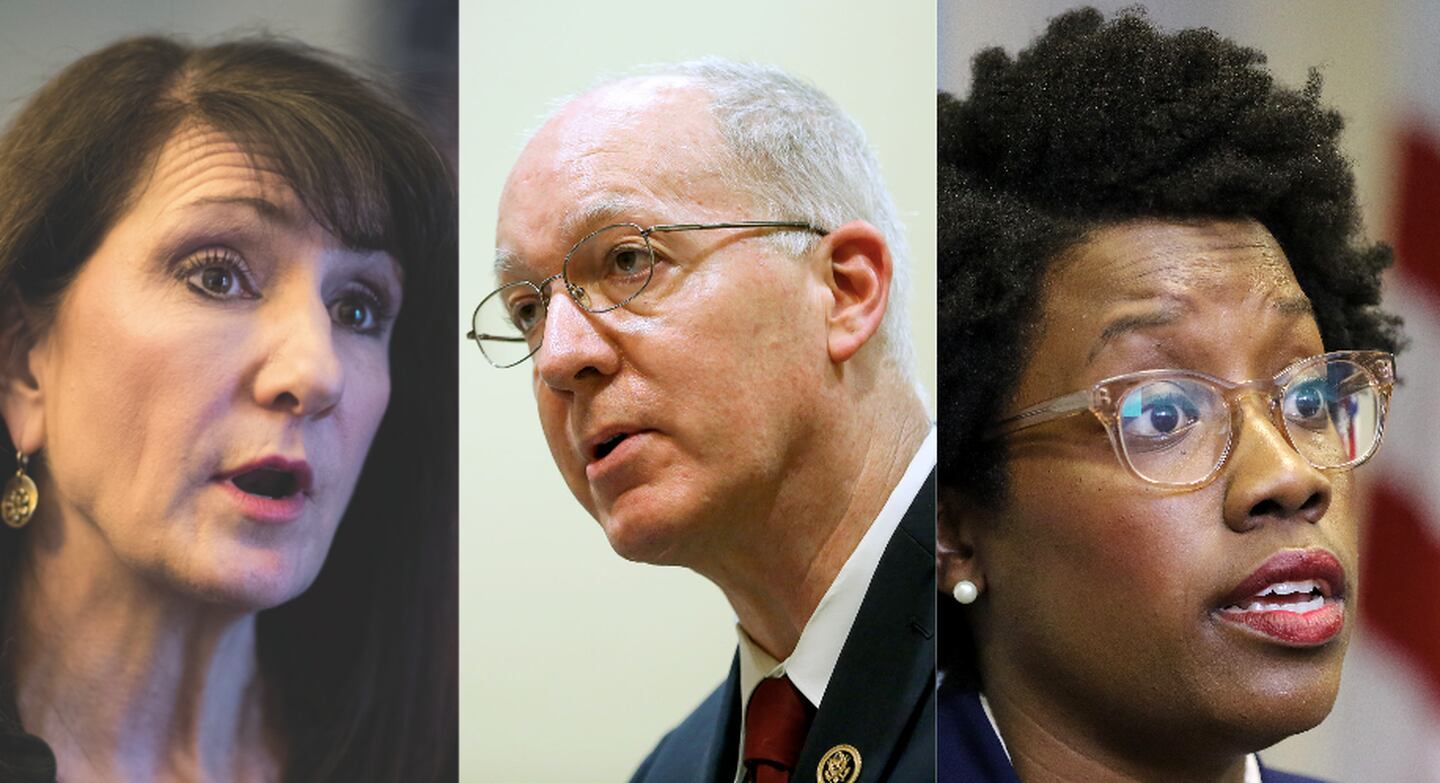 Will County spans six different Congressional districts so it sometimes had more than one member pushing for the same project to receive funding.
"Delivering federal resources to the 11th District will always be one of my top priorities, and funding for important transportation and infrastructure projects is no exception," U.S. Rep. Bill Foster, D-Naperville, said in a statement. "It's beyond time we make critical investments in the local transportation infrastructure that our communities rely on every day."
Both county and federal officials said they tried to advance projects which would bring the most benefit to the most people. If ultimately included in an approved bill, the funding would help complete improvements to major roadways around Will County.
For example, the widening of about two miles of Weber Road, along with the construction of a new interchange by Interstate 55, would bring additional capacity to the corridor which has seen significant traffic growth over several years. Traffic in this project area is expected to increase almost 62% by 2050, according to a news release.
Will County and the villages of Romeoville and Bolingbrook have been collaborating on the improvements along Weber Road.
Romeoville Mayor John Noak said it was "so logical" to push for federal funding to use for the improvements. He praised Will County Executive Jennifer Bertino-Tarrant and other county officials for their work advocating for funding.
"There's no doubt that all of these are good projects (for the county)," Noak said.
Plainfield Mayor John Argoudelis said the money for the 143rd Street extension would be "pretty significant" to alleviate traffic through the village on Route 59. The extension would also increase the efficiency of public transportation through Pace's Bus Rapid Transit system along I-55, according to a news release.
If the $6.2 million for the 143rd Street extension is approved, that would be added to the nearly $42 million in federal funding already assigned to the project. The total cost for the project is around $60 million, according to Traci Pleckham, Plainfield's interim village administrator.
While inclusion in the draft bill language is a significant step for these projects, officials stressed it was just one of many steps for anymore federal help coming to Will County.
Congress is also in the process of drafting a separate, massive infrastructure bill pushed by President Joe Biden, though Will County's federal lobbyists didn't have a clear sense of how that process will turn out. Garson said he was unsure about how willing Republicans and Democrats in Washington were to work together on a bill.
"Right now, it's hard to say whether that's going to move forward in a bipartisan fashion," he said. "They're still trying to do that, but it just seems like there may be some hurdles the two parties may not agree on."