More than a year after her husband's death in Joliet police custody, Nicole Lurry still is working to keep his name and story alive.
She led a demonstration Tuesday evening at the corner of Larkin Avenue and Jefferson Street with about 10 other people holding signs demanding justice for Eric "BJ" Lurry.
He died at AMITA Saint Joseph Medical Center after being arrested by Joliet police in January 2020. The Will County Coroner's Office determined that he died because of ingesting fatal amounts of heroin, fentanyl and cocaine.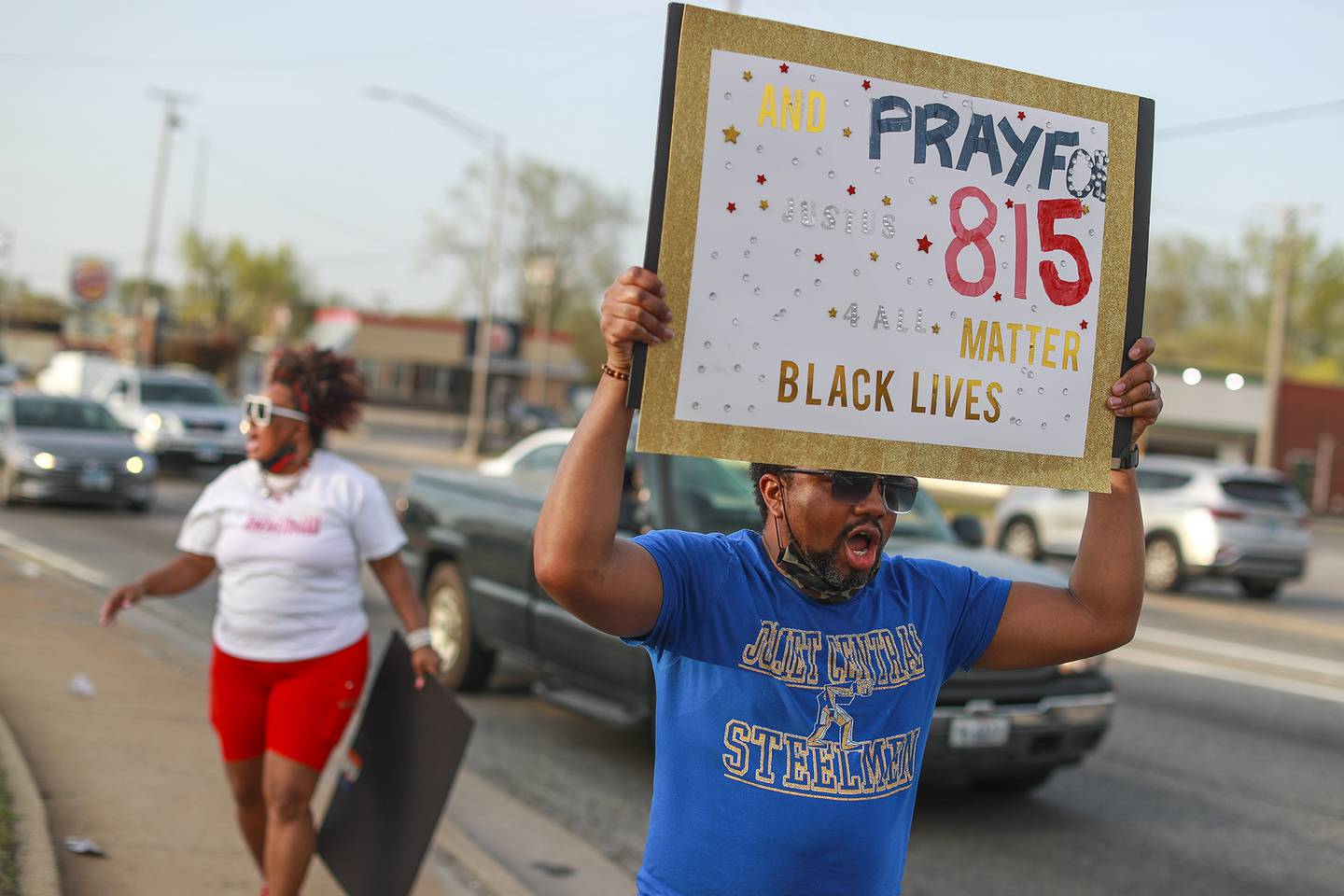 The Will County State's Attorney's Office determined Lurry's death was caused by the drug overdose and not by any "action or inaction" by officers, but his widow has contended in a federal lawsuit that it was the "willful and wanton acts and reckless conduct" of four officers that caused his death.
"It's been over a year since he's been gone, so we're still in this fight," Nicole Lurry said Tuesday.
Eric Lurry's death received new attention last year after the murder of George Floyd in Minneapolis sparked protests against police violence toward Black Americans across the country.
She called last week's conviction of former Minneapolis police officer Derek Chauvin for Floyd's murder a "victory" and said it gave her hope that other cases of alleged police misconduct will be "taken seriously."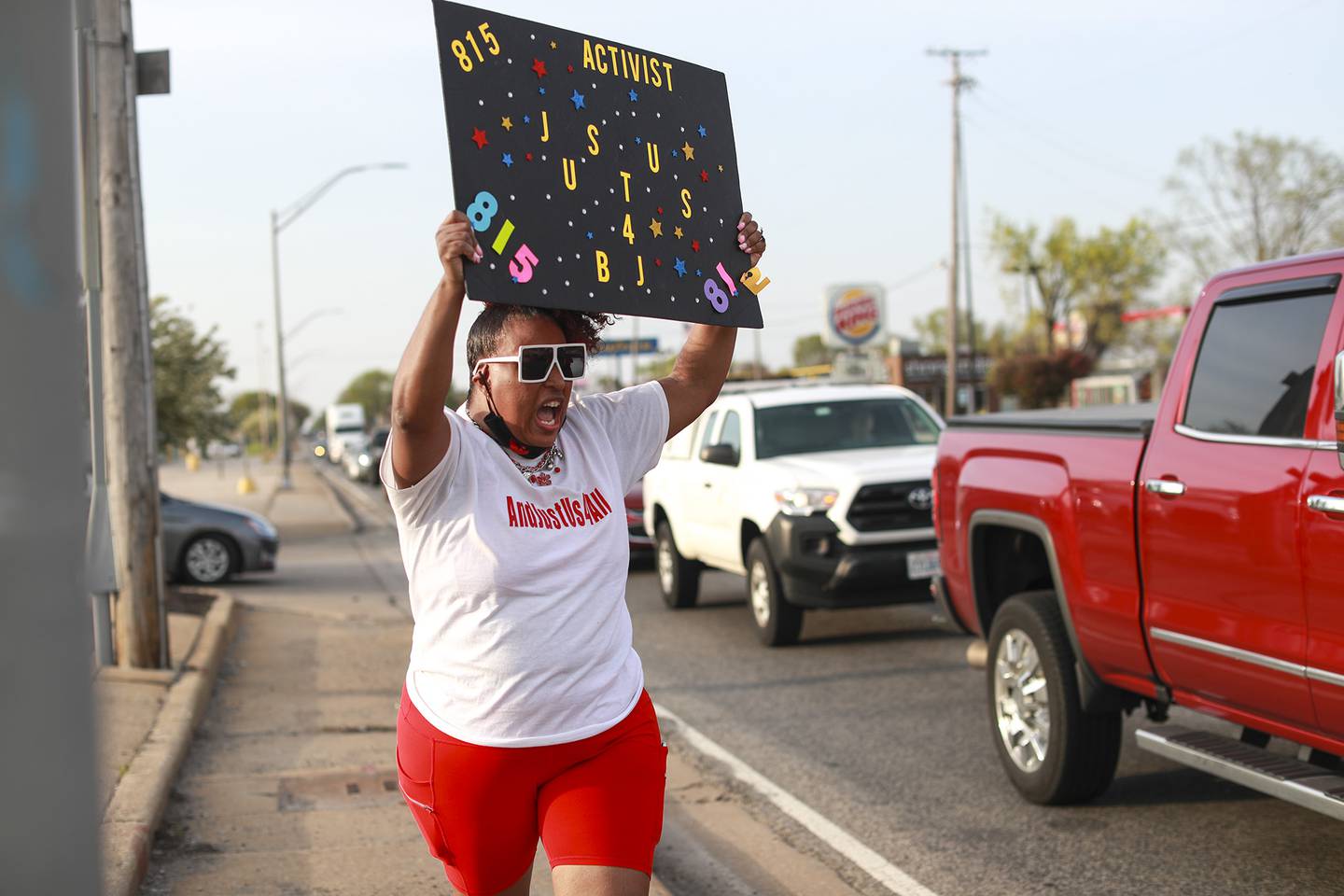 Joliet Mayor Bob O'Dekirk and three members of the City Council sent a letter to the Illinois Attorney General asking for a review of the her husband's case last year. O'Dekirk told the Herald-News earlier this year he had never received a response to the letter, although he had heard at one time that the matter was under investigation.
Nicole Lurry said she was unaware of any concrete developments regarding her husband's case but thought the officers involved should be held accountable.
She has a pending lawsuit against the city of Joliet, Sgt. Doug May, Lt. Jeremy Harrison and officers Jose Tellez and Andrew McCue. Her lawsuit claimed May and McCue subjected her husband to excessive force when McCue forced a baton into his mouth and May slapped his face and pinched his nose shut while retrieving narcotics without medical assistance.
She declined to comment on whether there were any developments in her lawsuit.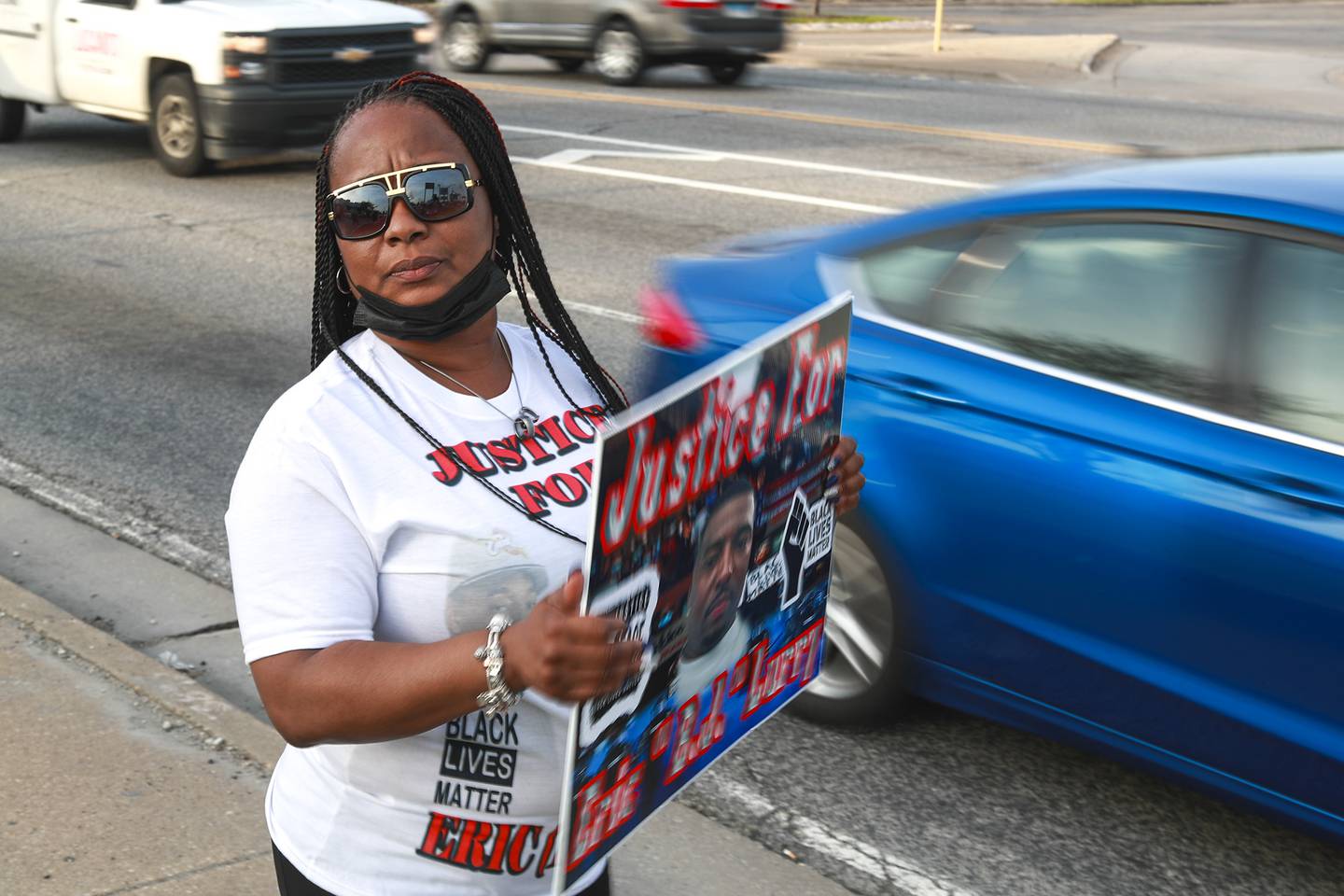 The city saw several Black Lives Matter demonstrations throughout the spring and summer last year, with many attempting to bring attention to Lurry's case. Activists also have put pressure on the City Council to equip Joliet police officers with body cameras and establish a citizens review board.
Nicole Lurry even decided last year to run for an at-large seat on the Joliet City Council in the April 6 election but was unsuccessful. She said the election of Cesar Guerrero to the City Council was a "good step" toward bringing about reforms at the local level.
Still, she said her loss "does not stop my fight and stop the change that I'm looking for the city of Joliet."