Construction of the Houbolt Road bridge and a new Interstate 80 interchange is scheduled to be completed at roughly the same time in early 2023, but they won't start together.
Houbolt Road Extension Joint Venture has announced the start of construction of the toll bridge that will span the Des Plaines River to provide a direct route to I-80 for trucks going to and from the intermodal yards in Joliet and Elwood.
Construction of the I-80 interchange and widening of Houbolt Road probably won't start until late fall, said Joliet Public Works Director Greg Ruddy.
"Right now we're finalizing plans on that," Ruddy said. "We plan on going for bids in a couple of months."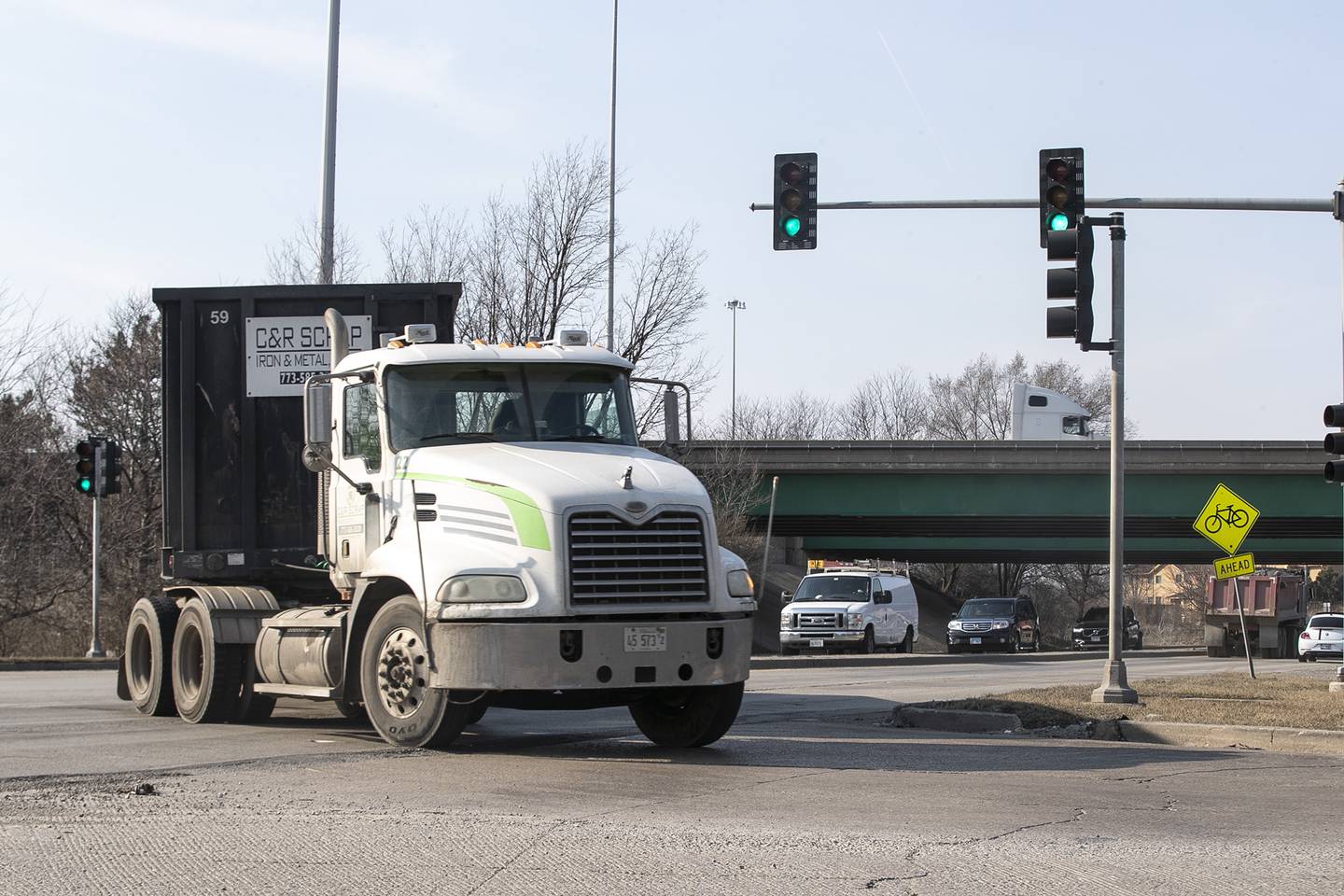 The agreement setting up the public-private partnership that made the project possible provided for bridge construction to start before bids were even sought for the road widening and interchange.
The bridge, which has been estimated to cost between $150 million and $170 million, is the private end of the project being done by Houbolt Road Extension Joint Venture, a partnership between CenterPoint Properties and United Bridge Partners.
Joliet is overseeing the road widening and interchange. But most of the roughly $30 million estimated cost is being funded by the state.
A few elements Joliet wanted added to the project, including a traffic signal at Mound Road, will be funded by the city.
CenterPoint Properties issued a news release Friday outlining some details of the project.
The 0.4-mile bridge will be part of a 1.5-mile bridge and highway extension that will have two-lanes in each direction along with a pedestrian/bicycle path.
The bridge will connect with Houbolt Road at Route 6 on the north end and with Schweitzer Road on the south end.
The bridge will be equipped with a toll collection system compatible with the Illinois Toll Highway system.
Improvements on the south end include an intersection with traffic signals at Schweitzer and Vetter roads.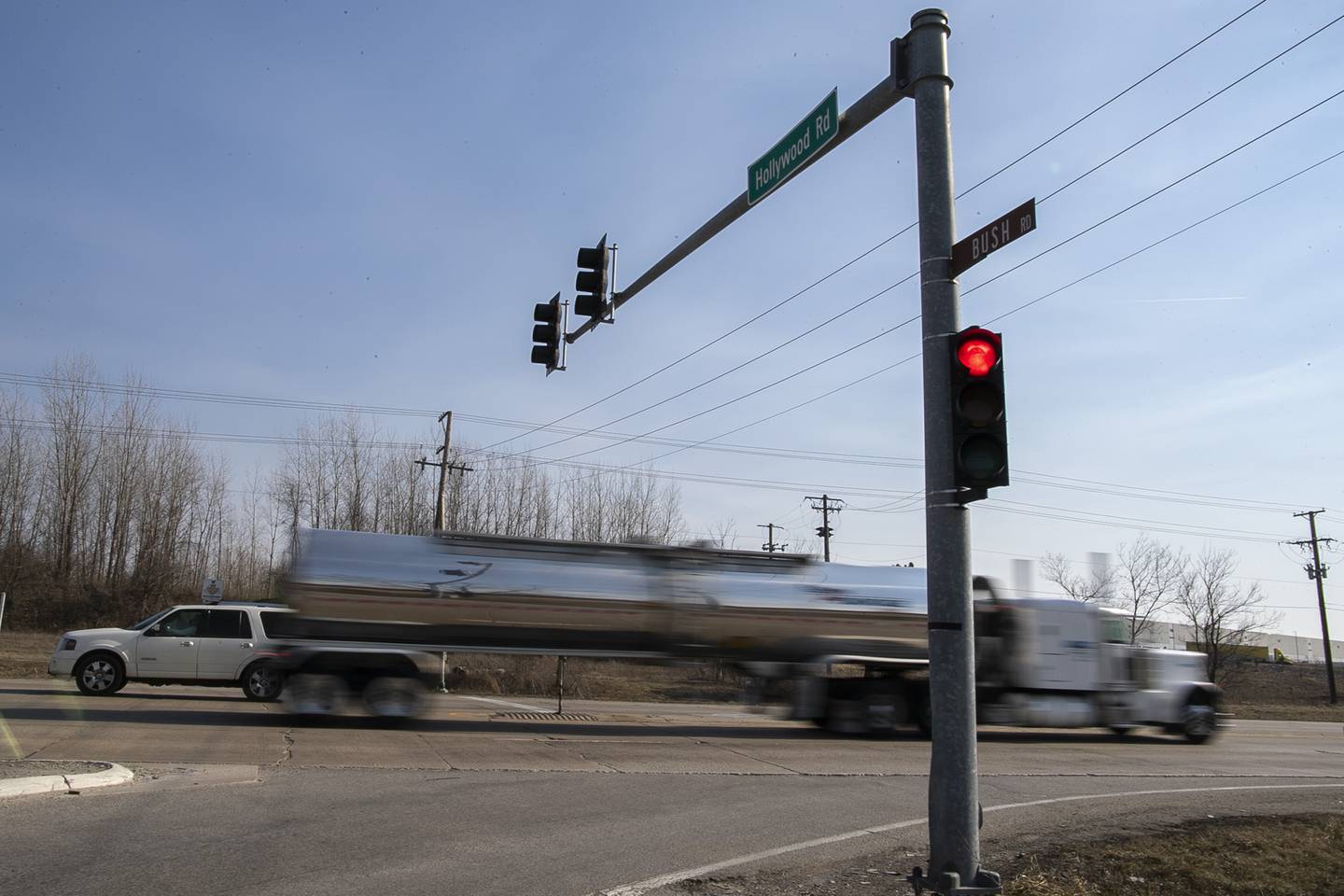 The purpose of the project is to provide trucks using the BNSF Railway intermodal facility in Elwood and Union Pacific intermodal in Joliet a route to I-80 that will relieve congestion on local roads, a point emphasized by statements in the news release from Joliet Mayor Bob O'Dekirk and executives from CenterPoint Properties and United Bridge Partners.
"It takes all of us even closer to delivering greater safety, efficiency, and prosperity for the city of Joliet and its surrounding areas," said Doug Witt, president and CEO of United Bridge Partners. "United Bridge Partners builds bridges that enhance great communities, and we look forward to the many positive contributions this project will provide the city of Joliet for years to come."