Divers searched for the body of missing mom Stacy Peterson on Tuesday, nearly 14 years after she disappeared from her Bolingbrook home, according to her sister Cassandra Cales.
Cales said she was present for the dive operation near the Lockport Powerhouse. She said divers from the FBI searched for her sister while personnel from the Lockport Township Fire Protection District manned boats and Illinois State Police stood by.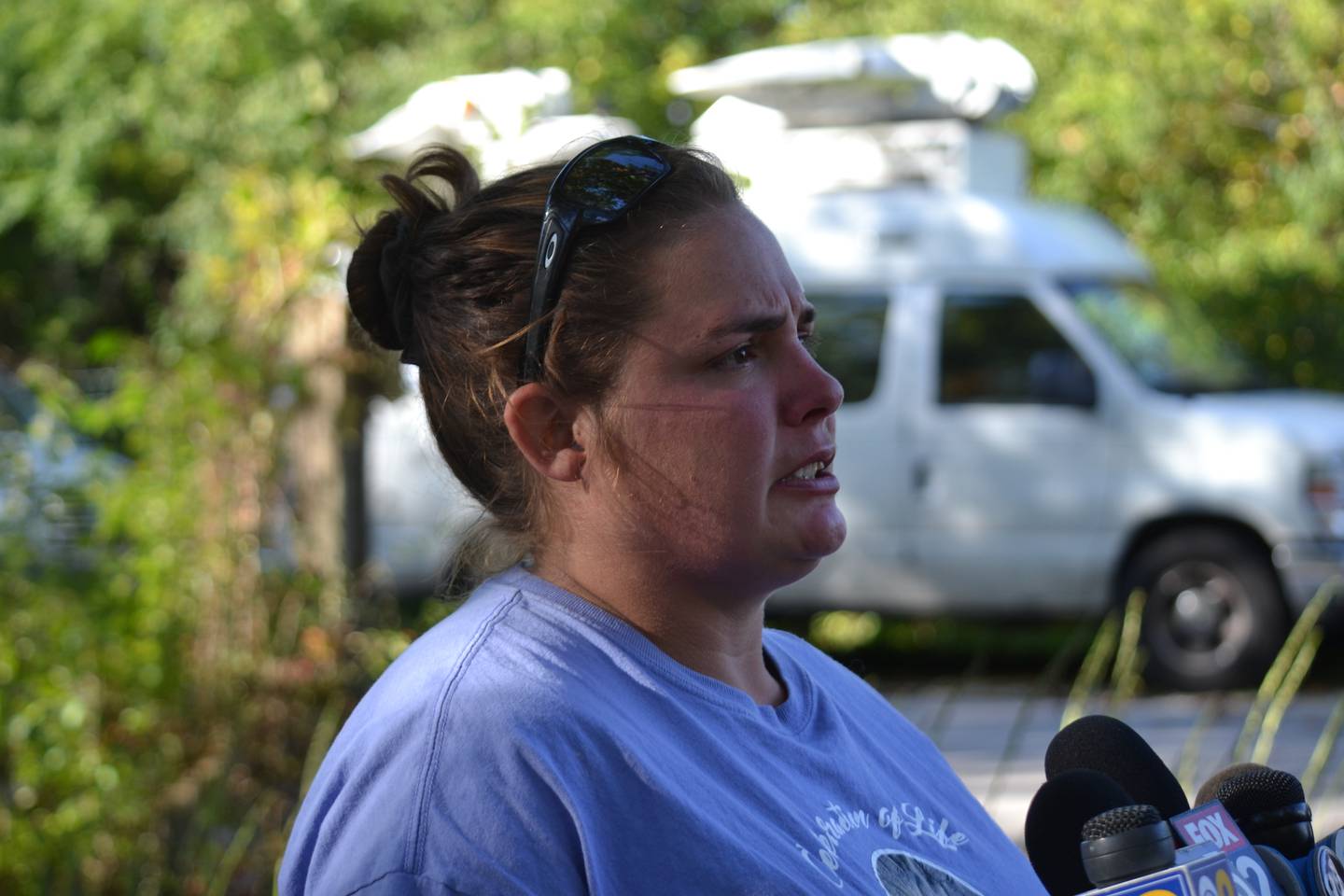 Lockport Deputy Fire Chief Frank Blaskey confirmed his department was on the scene.
"We were asked to assist with an investigation by the police department," Blaskey said, referring further questions to the state police and FBI.
FBI spokeswoman Siobhan Johnson likewise deferred to the state police.
"You'll want to reach out to Illinois State Police for anything on this subject," Johnson said in an email.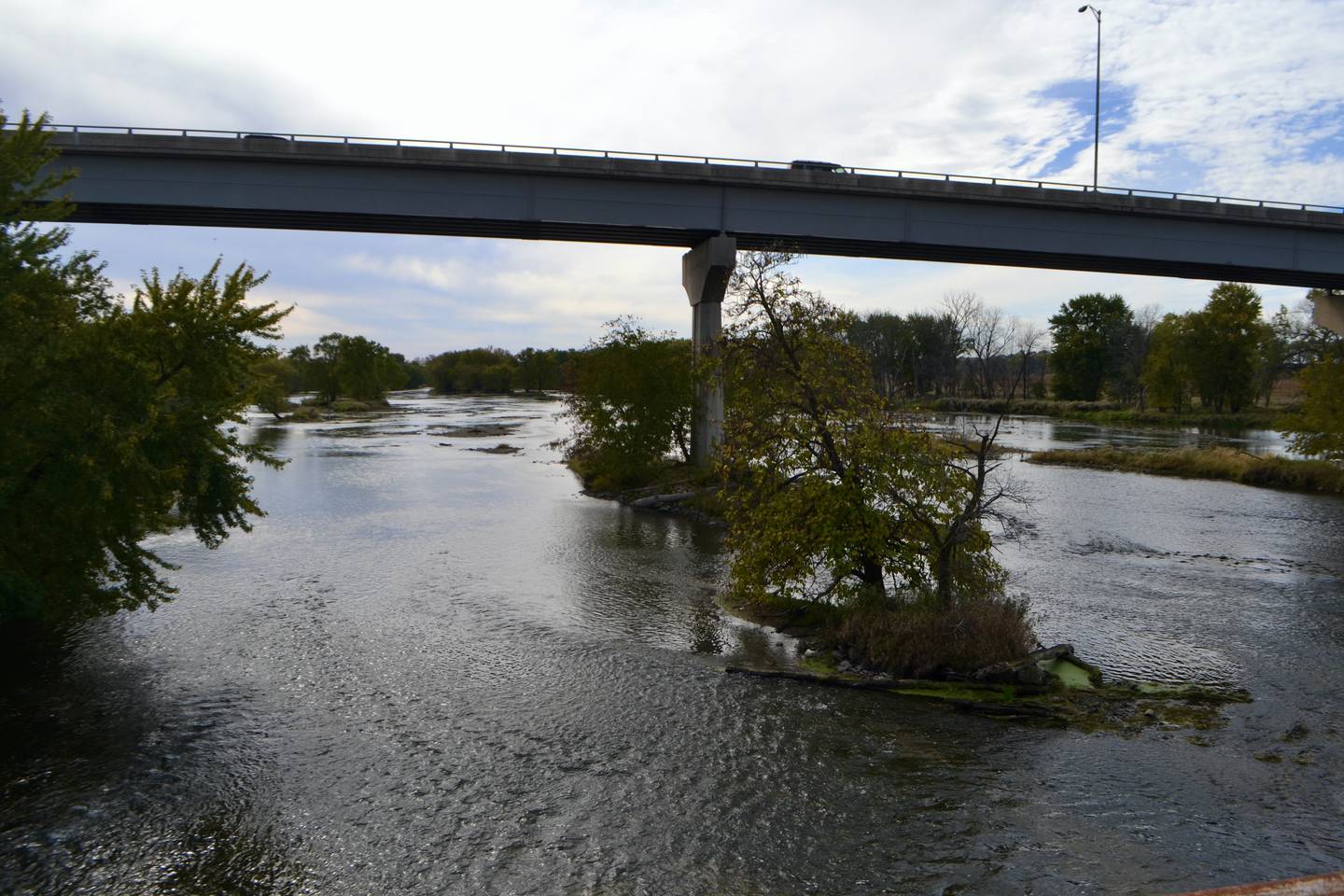 State Trooper Elizabeth Clausing confirmed the FBI was assisting the state police in an "ongoing criminal investigation" but would provide no details.
"The Illinois State Police Division of Criminal Investigation Zone 3 is working an active and ongoing criminal investigation and the Federal Bureau of Investigation is assisting," Clausing said in an email. "To protect the integrity of the case, no further information is available at this time."
Cales said Tuesday that she has been using sonar to search the Chicago Sanitary and Ship Canal for any sign of her sister. In May, Cales and her team of helpers captured what they claim is video of skeletal human remains underwater, although she declined to say where exactly.
She said she alerted the Illinois State Police in May of her discovery.
"Because of me pressing buttons, they come out five months later and don't recover anything," Cales said.
Cales said she was "very frustrated" at what she said was a slow response on the part of law enforcement. She was adamant that what she and her team found were human remains.
"I can't say it's my sister," she said. "But it's somebody."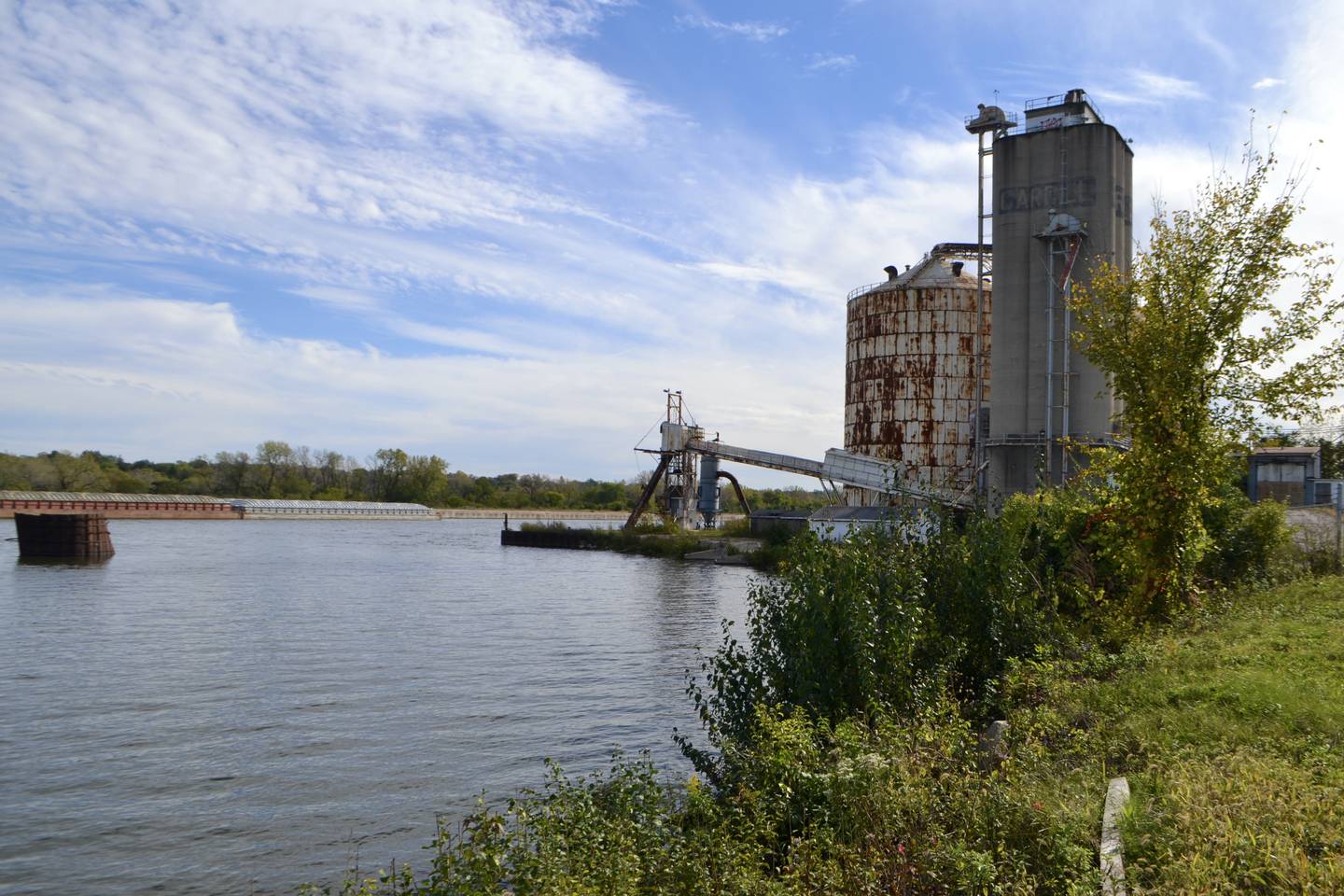 Cales said Law enforcement declared the area was all clear Tuesday, adding that she was dissatisfied with the result and would continue to search for her sister.
"I'm not going to stop," Cales said. "I will be back. Just because they say it's good, it's not good enough for me. If you want it done right, you got to do it yourself."
Peterson was 23 and married to Bolingbrook police Sgt. Drew Peterson when she vanished in October 2007. Stacy was Peterson's fourth wife and 30 years younger than her husband.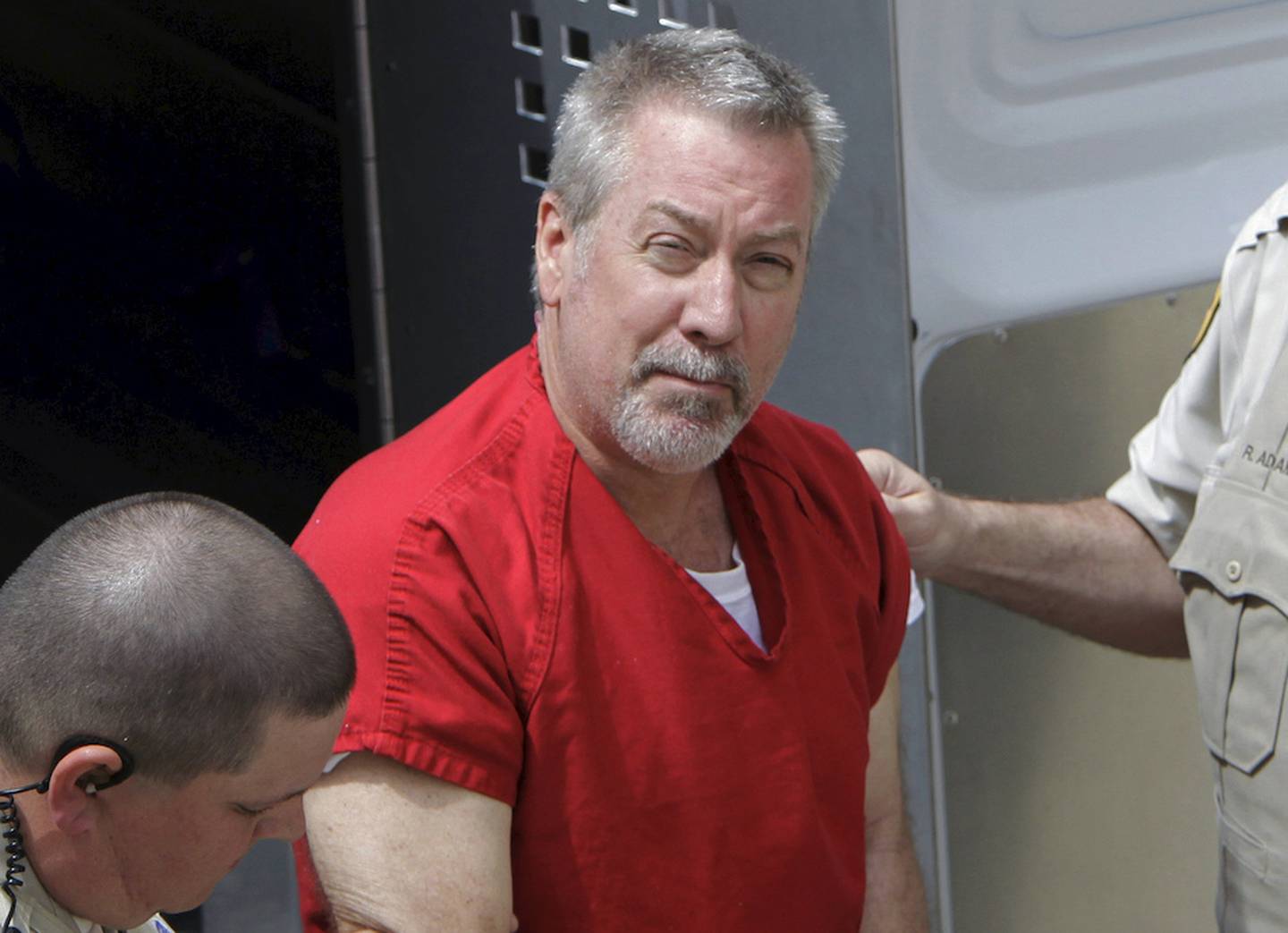 Stacy Peterson's disappearance rekindled law enforcement's interest in the death of Peterson's third wife, Kathleen Savio, who was was found drowned in a dry bathtub three and a half years earlier.
Peterson and Savio were in the midst of a contentious divorce and living in separate homes about a block away from each other when she was found dead.
The Illinois State Police investigated her death and ruled it an accident.
But after Stacy Peterson disappeared, Savio's body was exhumed. In May 2009, more than two years later, Peterson was charged with murdering Savio.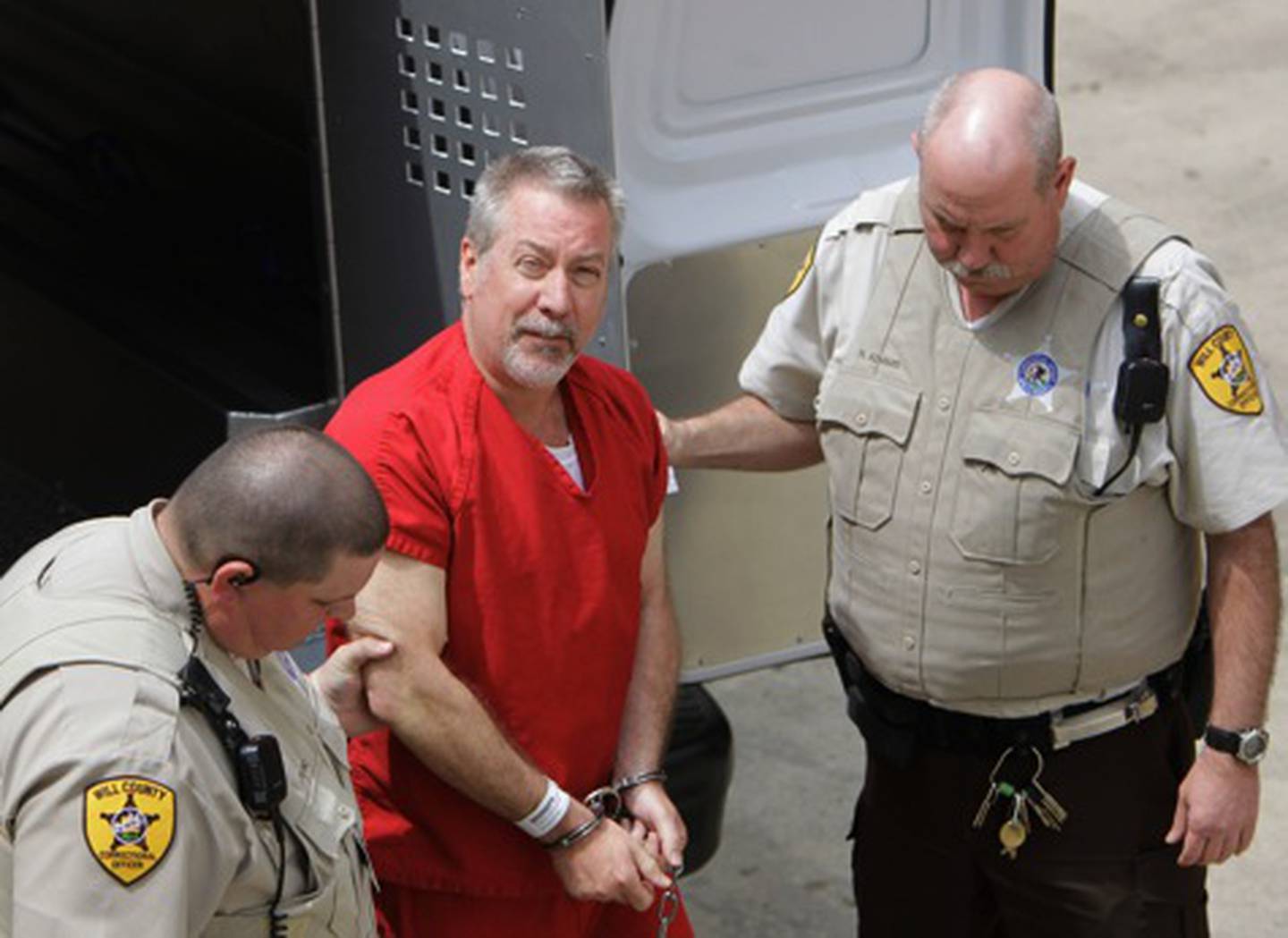 Peterson was found guilty in September 2012 and sentenced to 38 years in prison.
While serving his sentence in downstate Menard Correctional Center, Peterson was charged with plotting to murder Will County State's Attorney James Glasgow.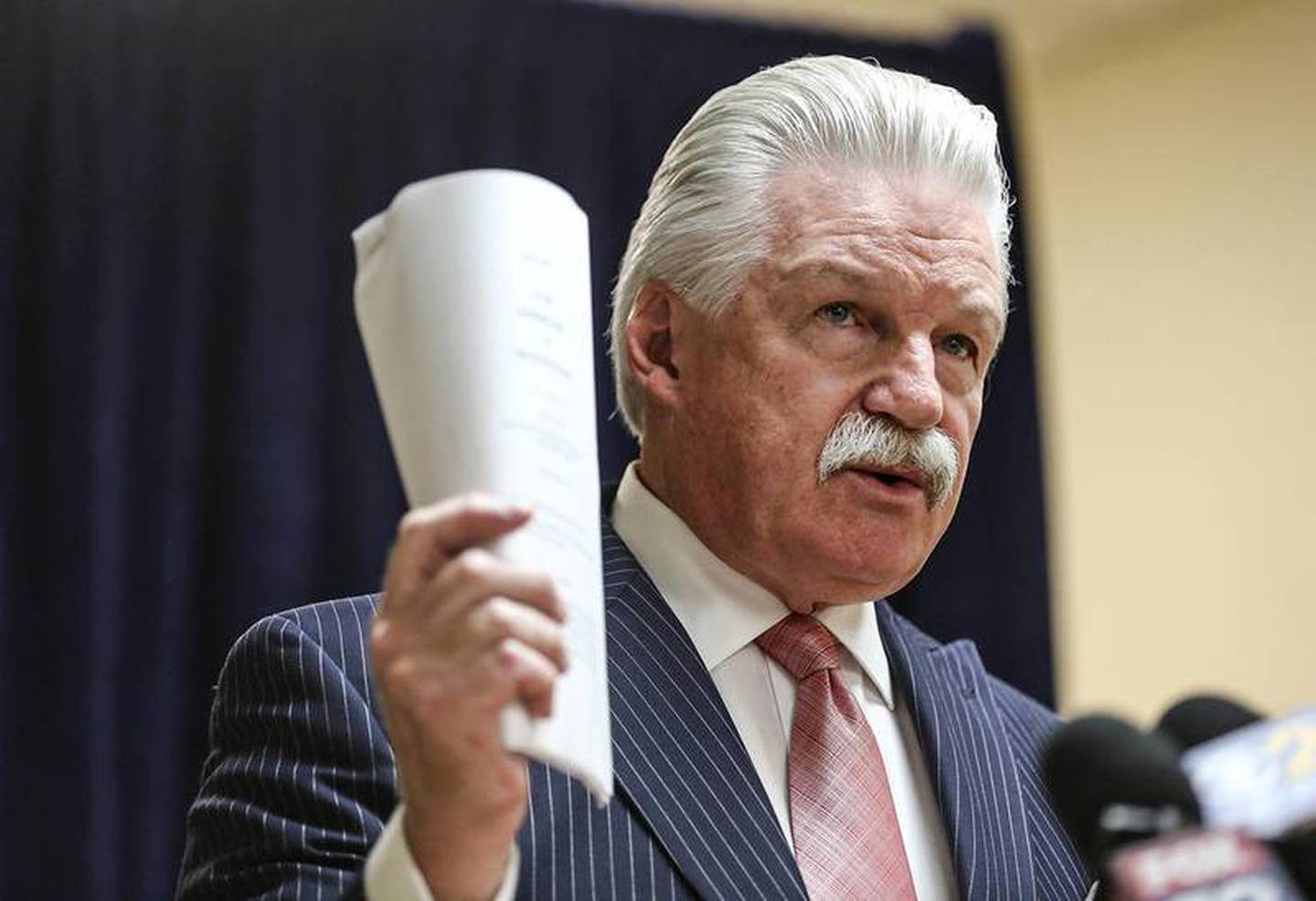 Peterson was again found guilty and sentenced to another 40 years in prison. He was then taken from Menard and transferred to a federal prison in Indiana.
In December 2019, Peterson was once again moved to another prison. At the time, the Illinois Department of Corrections issued a statement saying, "Drew Peterson has transferred from the Federal Bureau of Prisons to a state facility outside Illinois. He remains under the jurisdiction of the Illinois Department of Corrections. For safety and security purposes, the department does not discuss details concerning the placement of offenders who have transferred under the terms of the Interstate Corrections Compact Agreement."
IDOC spokeswoman Lindsey Hess did not return messages seeking information on where Peterson is being incarcerated.