A Joliet teen who was arrested in connection with the shooting of a Grundy County sheriff's deputy was jailed on a $10 million bond.
Demarcus Denwiddie, 18, of the 100 block of North Raynor Avenue, was taken to the Kendall County jail shortly after 4 a.m. Friday, according to the Kendall County jail log.
Kendall County is holding Denwiddie for the Grundy County Sheriff's Office.
Denwiddie made his first court appearance the same day at the Grundy County Courthouse. His bond was set at $10 million, Grundy County Sheriff Ken Briley said in a news release posted on Facebook.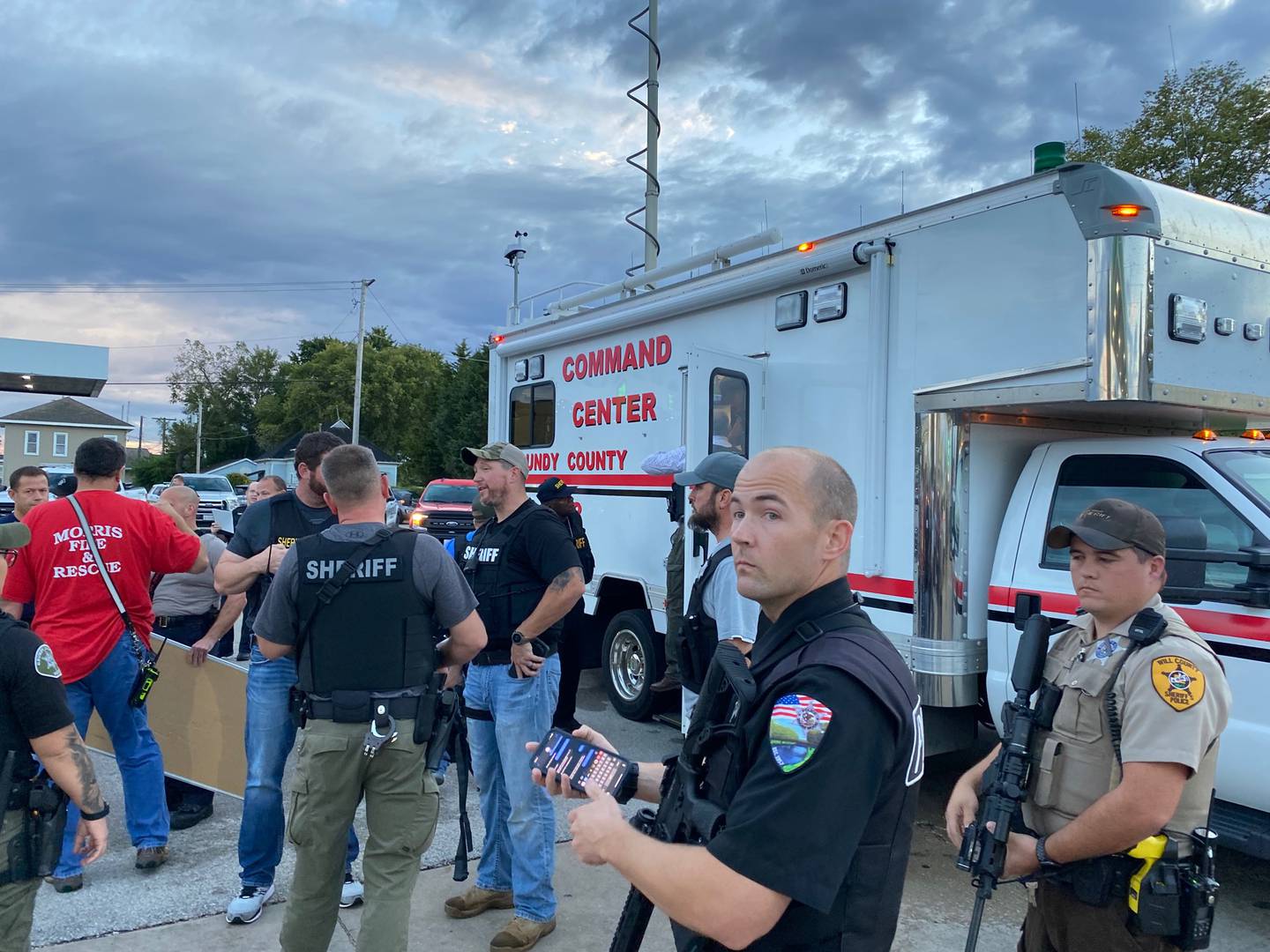 Briley has said the Illinois State Police is investigating the incident. Officials from that agency have yet to provide further information about the case but previously said they were assisting with the investigation.
Prosecutors charged Denwiddie with six counts of attempted first-degree murder, three counts of aggravated discharge of a firearm and three counts of aggravated battery in connection with the incident.
Online court records showed a criminal complaint was filed against Denwiddie on Friday but did not detail the charges against him.
About 5:10 p.m. Thursday, Deputy Tyler Post pulled over a red Kia near Route 47 and Dupont Road, Briley said. The vehicle then fled, he said.
The Kia went south on Route 47 but ran off the road into a ditch near Route 113, Briley said.
The Kia returned to the road and continued south on Route 47 before it crashed near the railroad crossing at Grand Ridge Road in Mazon, Briley said.
The driver of the Kia, who was later identified as Denwiddie, fled on foot, he said.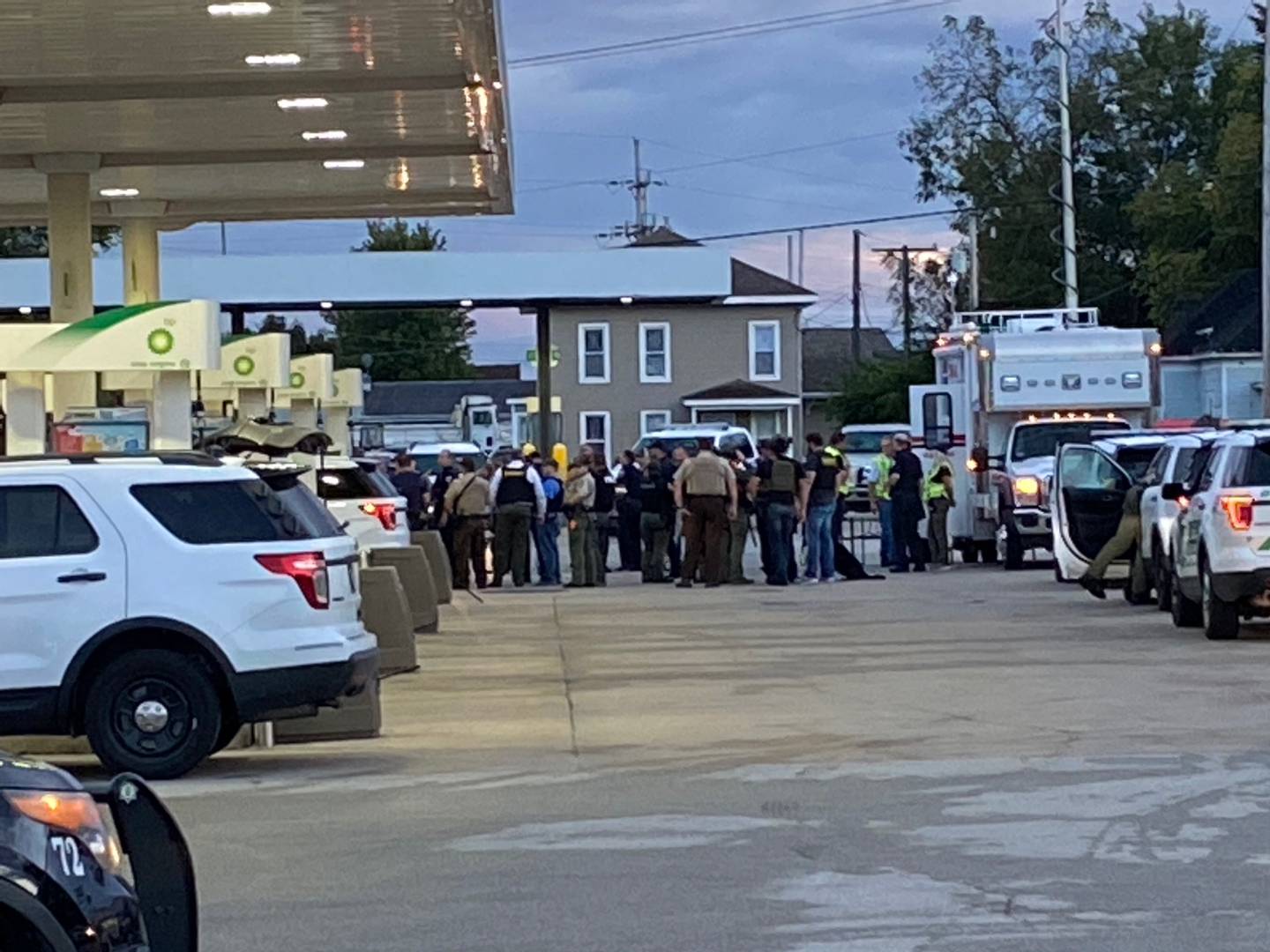 Post was able to get within a few feet of apprehending Denwiddie, who turned and fired four times at Post, Briley said.
Post was struck three times, Briley said. Two bullets were stopped by his ballistic vest while a third struck Post's left forearm, he said.
Multiple law enforcement agencies launched a manhunt and learned Denwiddie was wounded and holed up in an apartment on Depot Street, according to Briley.
Police believe Denwiddie had accidentally shot himself in the arm while firing at Post, Briley said.
"With the assistance of the Will County SWAT Team, hostage negotiators, the Illinois State Police and our local neighboring law enforcement agencies, Mr. Denwiddie surrendered without incident," Briley said.
Denwiddie was then hospitalized for the gunshot wound to his left arm, he said.