A grand jury returned an indictment against a Joliet police sergeant that charged him with unlawfully accessing the video of an arrested man's fatal overdose, an act which prosecutors alleged he committed to "obtain a personal advantage for himself," court records show.
The indictment filed Tuesday charged Sgt. Javier Esqueda, 51, with four counts of official misconduct in Kendall County. Esqueda has been on paid administrative leave since Oct. 21, according to Joliet police Sgt. Dwayne English.
The indictment alleged Esqueda "while not on duty" on June 10 used a laptop in his squad car to access the department's WatchGuard system and view "a video file which was locked" while he was "in a motor vehicle which passed through Kendall County."
The indictment further alleged Esqueda acted "with intent to obtain a personal advantage for himself."
The video showed Eric Lurry, 37, riding to the police department after he was arrested at what police said was the scene of a drug deal in January. Lurry's death was investigated by the Will Grundy Major Crimes Task Force, whose findings were forwarded to the Will County State's Attorney's Office.
The state's attorney's office determined on July 2 that the Joliet police committed no criminal wrongdoing. The Will County Coroner's Office ruled Lurry's death was an accident and that the "levels or concentrations" of the heroin, fentanyl and cocaine in his body "were over 10 times the fatal range."
Esqueda's attorney Jeff Tomczak filed a motion on Oct. 21 to dismiss the case by arguing no actions took place in Kendall County and prosecutors' allegation that a motor vehicle passed through the county "does not generate proper venue in this matter."
"Kendall County is, therefore, an improper place for a trial," Tomczak's motion said.
Tomczak filed another motion to have the case dismissed because the charges do "not state an offense" by failing to refer to "any citation as to statute, ordinance or any underlying rule or administrative order purported to have been violated or for which the defendant acted in excess of his lawful authority."
In July, Joliet Police Chief Al Roechenr said Esqueda was placed on administrative "due to the fact that he is under criminal investigation and an internal affairs investigation."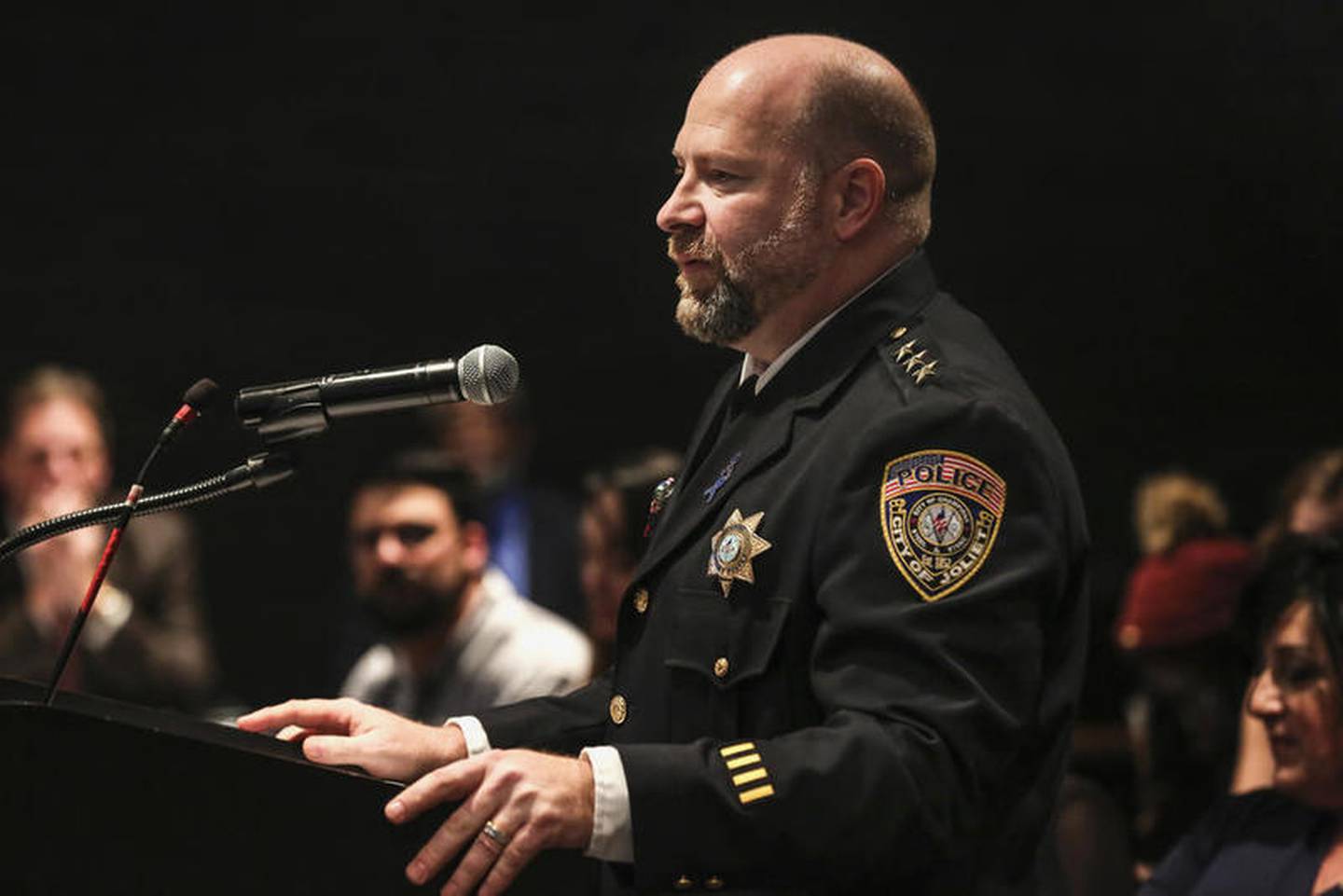 Roechner said Esqueda "gained unauthorized access to a video," referring to the video of Eric Lurry's arrest. He said the video was then "shared outside the police department, violating chain of custody and potentially evidence in the criminal matter."
The video of the arrest led to protests throughout the summer in Joliet, including outside Joliet Mayor Bob O'Dekirk's home.
Lurry's wife, Nicole Lurry, filed a federal lawsuit in August against the city of Joliet and four police officers, claiming they engaged in "willful and wanton acts and reckless conduct" that led her husband's death.
Nicole Lurry is also running for a seat on the Joliet City Council in April.
Eight days before the state's attorney's determination, O'Dekirk penned a letter to Illinois Attorney General Kwame Raoul requesting an additional investigation.