For a few hours over one summer day, the parking lot of First Secure Community Bank of Joliet was adorned with a circus tent as hundreds of customers came out to enjoy food, entertainment and activities for kids.
The bank was celebrating its fifth anniversary, and events such as this are common, with a one-year exception for the COVID-19 pandemic in 2020.
First Secure Community Bank of Joliet is part of the First Secure Bank Group, which now has 18 banking centers throughout the Chicago area located primarily in Sugar Grove, Aurora, Naperville, Joliet and Morris.
"We have a high-touch policy with our customers," said lifelong Joliet resident Jay Bergman, who is chairman of the board and a controlling shareholder of the First Secure Bank Group.
One big reason for this is because Bergman and his wife call Joliet home.
"I have lived my entire life in Joliet," he said.
Despite its large size, with more than 150,000 residents, he considers Joliet to be "a big small town."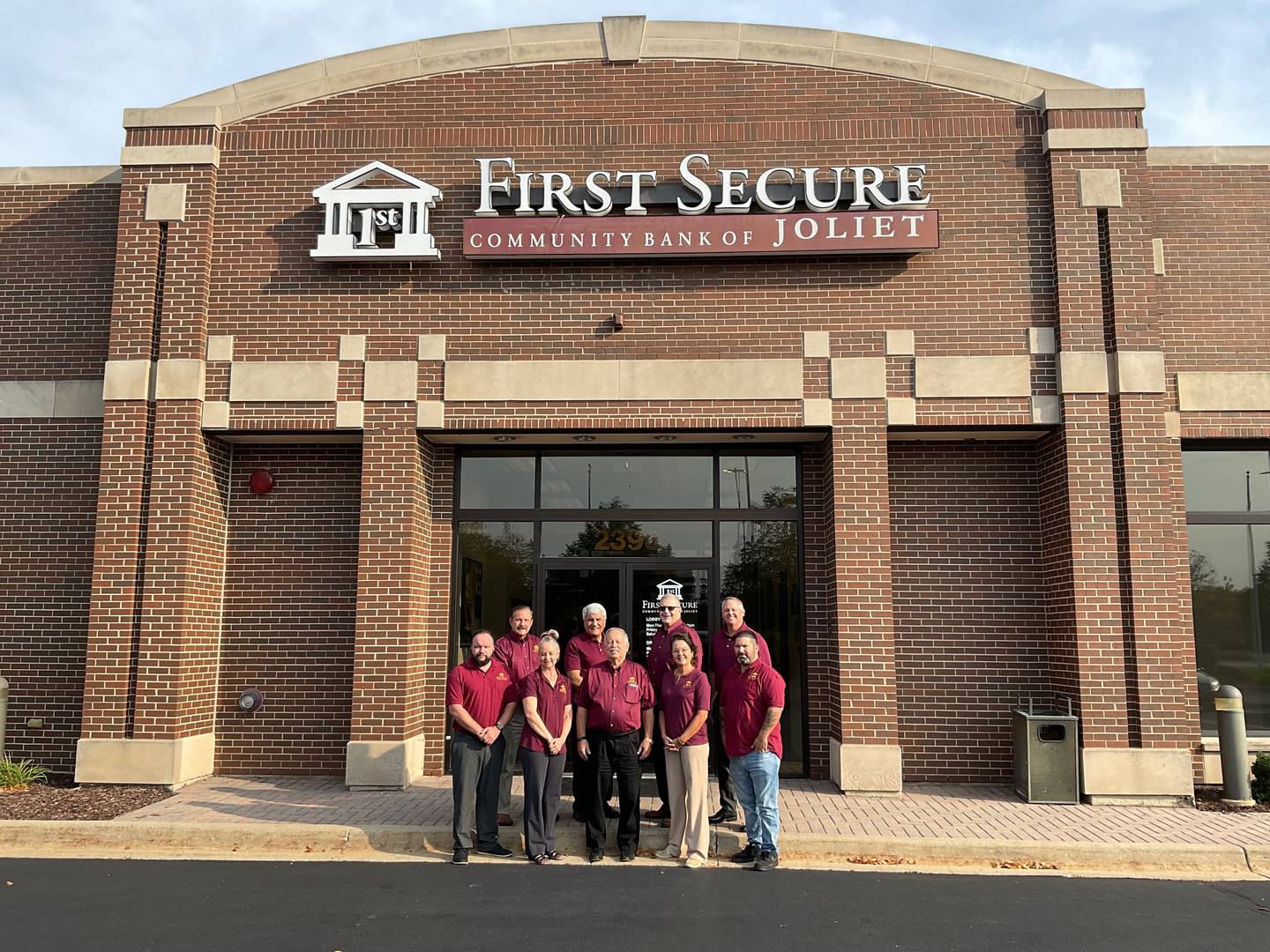 Maintaining a community-based approach to banking was important to Bergman, who first entered the banking world out of frustration.
"I am president and owner of an energy company that operates oil fields, gas fields, tank farms, pipelines and related assets throughout the nation. We have energy assets of one type or another in 14 states. As such, we are always wiring funds or using other bank services," Bergman said. "Our primary bank was a large bank, and they kept screwing things up. Finally, I decided to buy my own bank. So, at the end of 2011, I bought a small bank in Sugar Grove."
Bergman acquired a couple more banks and hired a handful of local Joliet bankers who wanted to continue to work in a community bank, as their former employers had been bought up by larger banking systems, further solidifying the community approach.
Events such as an anniversary celebration don't end with the end of summer.
Bergman shared that the circus tent will reappear again in December at the Joliet bank for a holiday event for customers.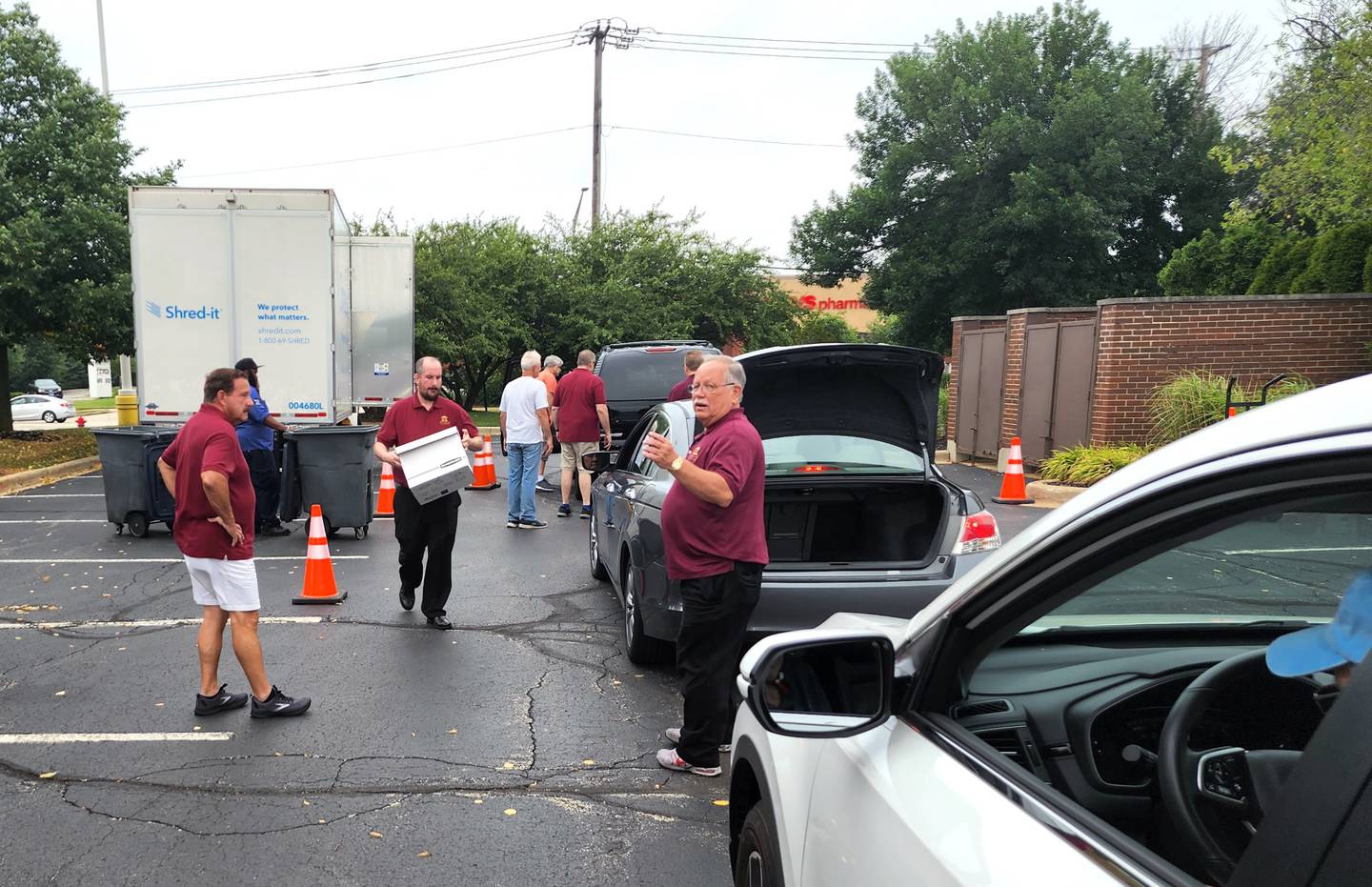 Also in December, the bank will host a free pet photo with Santa Claus.
In the past, pet photos have included dogs, cats and some more unusual pets such as lizards, snapping turtles and snakes.
"Anyone in the community comes in, customer or not, and can come in and bring in their pet and walk out with a picture of their pet with Santa Claus," Bergman said.
The bank also hosts annual shredding events for the local community at its branch locations.
According to Crain's list of the area's largest banks, First Secure Bank has $1.1 billion of assets and is the 23rd largest bank in the area.
Due to its size, Bergman said, "We are able to offer any of the programs the big banks do."
"In terms of interest rates on deposit products, we are able to offer competitive rates. Because we are local, our rates are not dictated by someone in another state," he said. "They are determined based on what we are doing locally."
Bergman indicated that the deposits at the Joliet Banking Center generally run between $180 million and $205 million depending on the season.
For current homeowners, Bergman said a popular program for the bank now is providing home equity loans for those homeowners who may need extra cash for a home remodeling project or to pay for college expenses for their children.
These individuals are currently not interested in refinancing their mortgage loan because of an initial low interest rate.
"They will come to us for a home equity loan," he said. "The rate may be higher than their initial loan, but they are still saving money."