A 31-year-old man has been identified by police as a "credible suspect" in the slaying of a young family of four in Romeoville, but they have not yet revealed what his alleged role was in the incident.
Officers first discovered the slayings when they performed a well-being check about 8:43 p.m. Sunday at a small home in the 500 block of Concord Avenue in Romeoville, a southwest suburb of Chicago. The incident may have occurred over an eight-hour time span – between 9 p.m. Saturday and 5 a.m. Sunday.
The family has been identified as Alberto Rolon, 38, his wife, Zoraida Bartolomei, 32, and their two sons, ages 9 and 7. Three dogs also were shot to death in the incident.
Within hours after the grisly discovery, police developed a person of interest whom they later deemed a suspect: Nathaniel Huey, 31, of Streamwood, which is northwest of Chicago. He has not been formally accused of committing any crime in this incident as of Wednesday evening.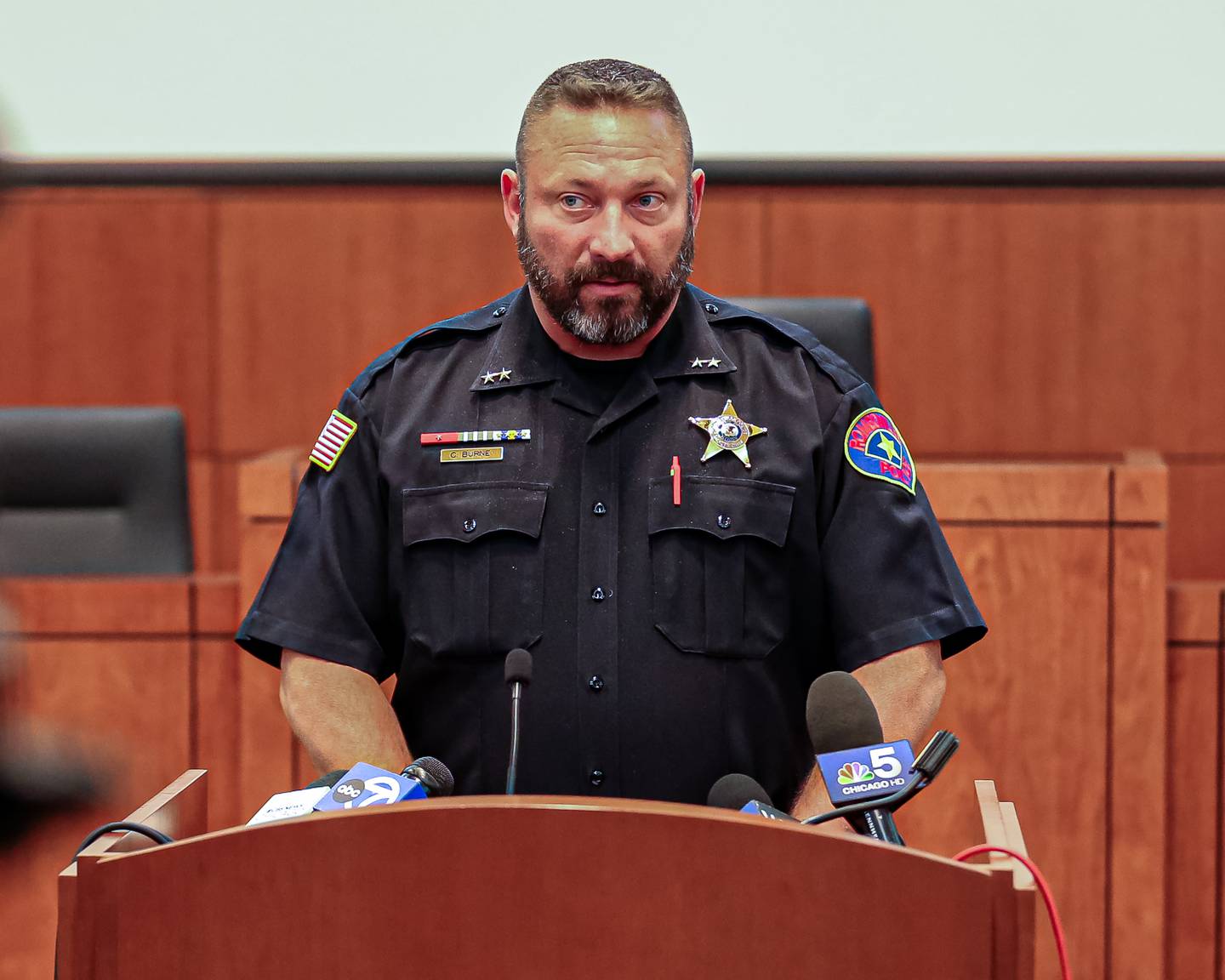 Police reveal suspect, person of interest
• For the first time on Wednesday afternoon, Romeoville Deputy Police Chief Chris Burne publicly revealed that Huey and an unidentified female were both considered persons of interest in their investigation. There are apparently no other suspects, according to Burne.
• The female has a "relationship" with Huey but details of that relationship has not yet been disclosed by police. She was reported by her family as missing and endangered on Tuesday evening.
• On Wednesday morning, authorities tried to conduct a traffic stop on a "suspect vehicle" in Catoosa, Oklahoma, which is about 15 miles northeast of Tulsa. The vehicle tried to elude the authorities but crashed and caught on fire.
• A male driver, who died, had suffered a gunshot wound. A female passenger, who also was injured by gunfire, was hospitalized in critical condition but then later died from her injuries, according to the Oklahoma State Bureau of Investigations.
• Burne did not clarify on Wednesday if Huey was the driver but later released a statement that said Huey was "believed" to be the driver.
The slayings were not a random incident
• On Tuesday afternoon, Romeoville police officials said the killing of the Romeoville family was not a random incident.
• The events that led police to the Concord Avenue home began when a "member of the family" did not show up to work at 6 a.m. the same day, Burne said. The family member also did not respond to phone calls throughout the day, which resulted in other "family members becoming concerned," police said.
• Burne said the incident was not a murder-suicide. On Monday, Burne told reporters, "We don't believe that the offender is among the victims right now."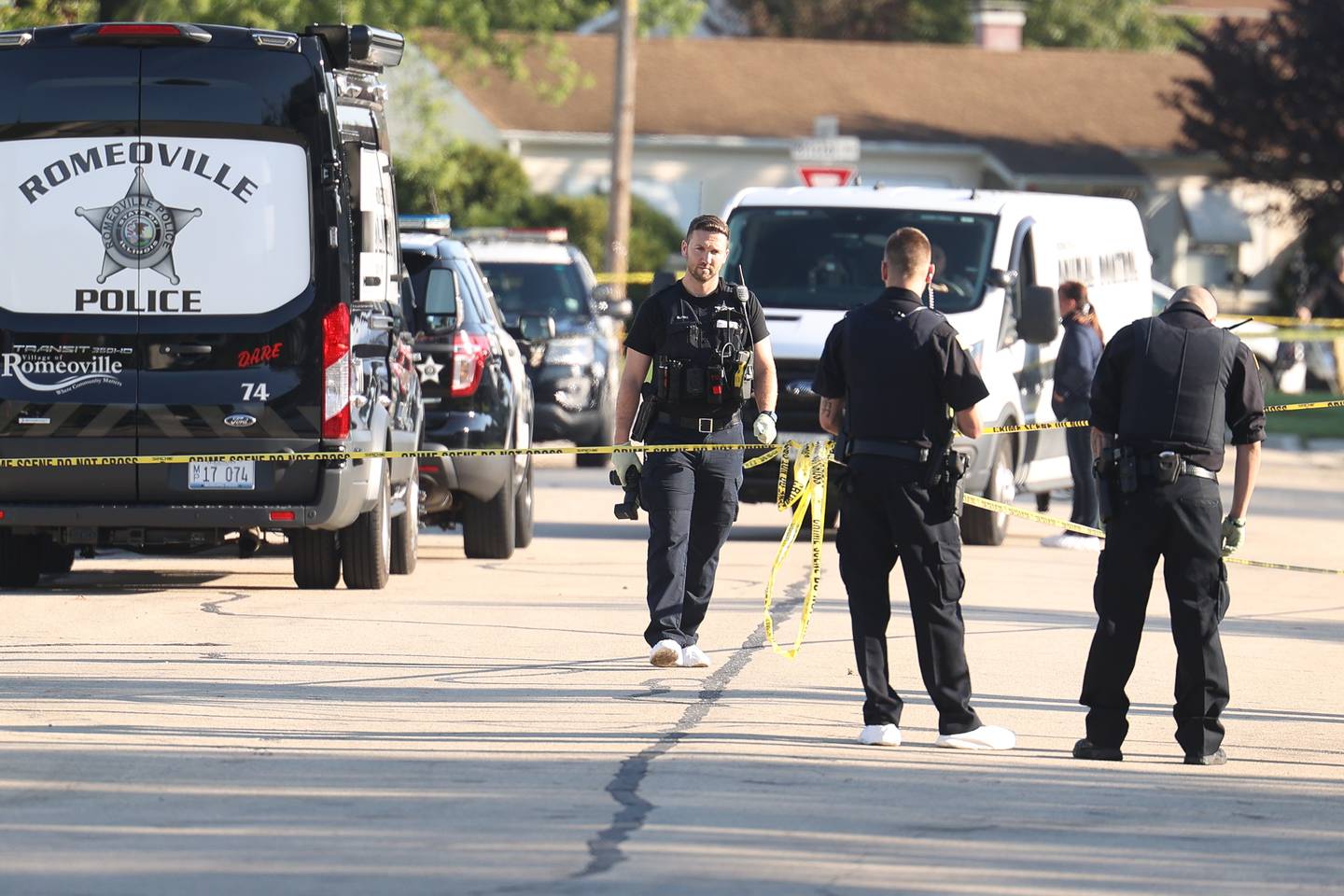 Some neighbors didn't hear or see anything
• Some of the neighbors on Concord Avenue who spoke to The Herald-News said they didn't hear or see anything about the incident. They found out about it after police responded to the area.
• Carol Love, who lives right next to family's home, said, "I don't think anybody in the whole block heard anything."
The family was new to Romeoville
• Alberto Rolon and Zoraida Bartolomei resided in Westmont before moving to Romeoville earlier this year, according to Will County property records. The previous residents of the Concord Avenue home had signed a warranty deed for the couple on April 10.
• Neighbors described the family as nice but quiet. Lynn Phillips, a resident of Concord Avenue, said she would see the two boys play basketball. Carol Love said, "They were always nice people but they kept to themselves."
• Rolon and Bartolomei's two children attended Robert C. Hill Elementary School in Romeoville, according to the superintendent for Valley View School District 365-U.
• Rolon had worked for Euclid Beverage in North Aurora and Bartolomei had worked for Chemi-Flex in Lombard, according to federal bankruptcy filings.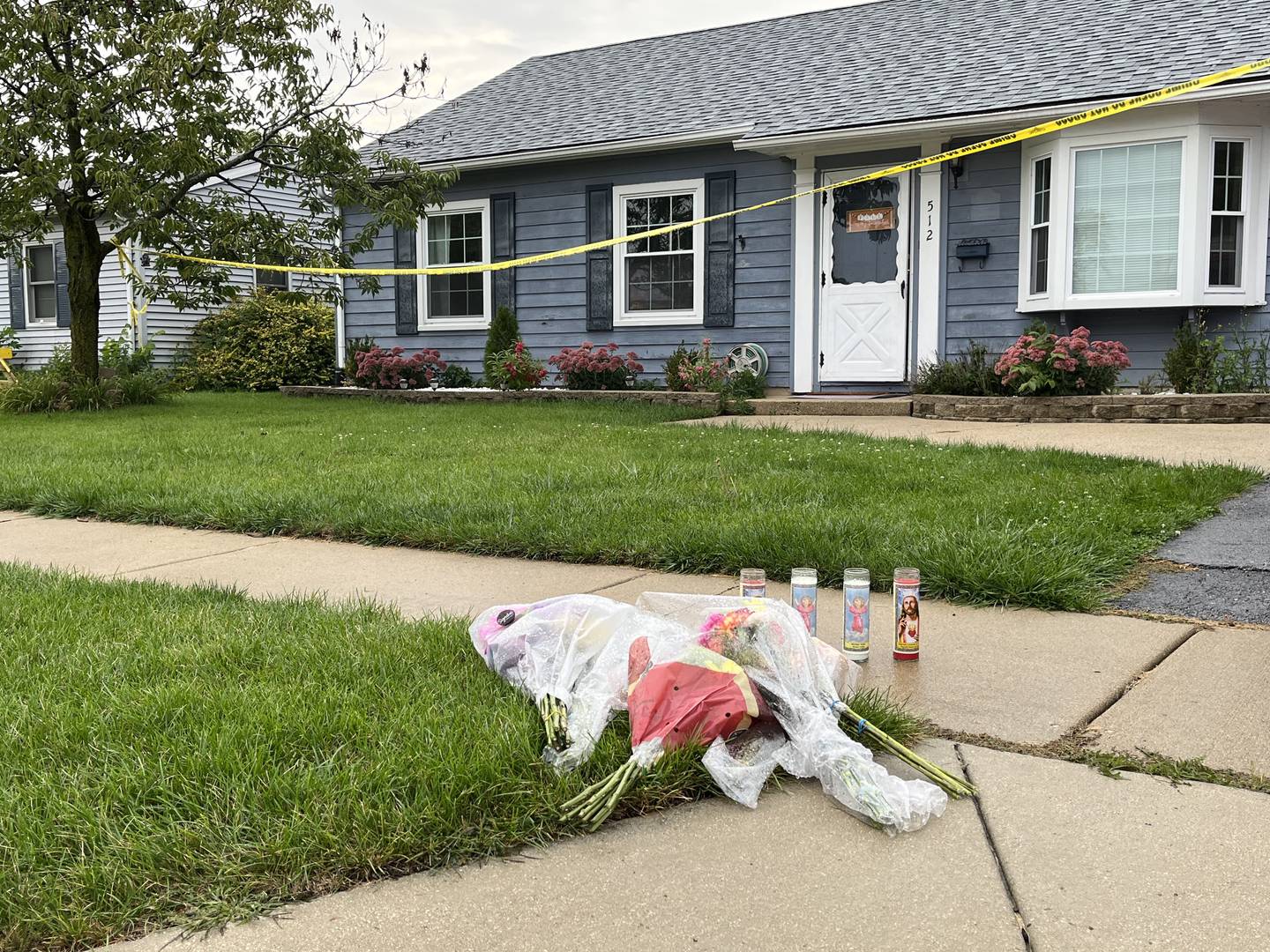 A task force is assisting police
• The Will-Grundy Major Crimes Task Force is assisting Romeoville police in the investigation. Plainfield police Cmdr. Kevin McQuaid, leader of the task force, said the agency was contacted on Monday by Romeoville police to provide assistance.
• The task force has been "gathering evidence and reviewing video" in the investigation of the murders, Burne said.
• The task force, which began in 2009, is composed of multiple law enforcement agencies in Will and Grundy counties. The task force was created to investigate crimes such as mass shootings and complex murder cases. The agency also has investigates police shootings and in-custody deaths, such as the controversial 2020 in-custody death of Eric Lurry, 37, in Joliet.
• The task force won the 2021 Award for Excellence by the Illinois Homicide Investigators Association. The award was for its work on the investigation of the 2021 homicide of Robert Bigger, 30, of Shorewood.