Editor's note: An update on this story is available here.
Police are investigating as homicides the deaths of a 38-year-old man, a 32-year-old woman and two boys in Romeoville who died from gunshot wounds.
About 8:43 p.m. Sunday, officers were asked to conduct a well-being check on a residence in the 500 block of Concord Avenue, Romeoville Deputy Police Chief Chris Burne said during a news conference Monday.
"A member of the family did not show up for work at 6 a.m. on the morning of Sunday, Sept. 17, and did not respond to phone calls throughout the day, resulting in family members becoming concerned," Burne said.
When officers arrived at the scene, they found a man, a woman and two boys dead from gunshot wounds, Burne said.
Statements from the village of Romeoville and Will County Coroner Laurie Summers identified the man as Alberto Rolon, 38, although Burne said at the news conference his name was Roberto.
The woman was identified by Summers as 32-year-old Zoraida Bartolomei.
We don't believe that the offender is among the victims right now."

—  Romeoville Deputy Police Chief Chris Burne
Burne did not provide information at the news conference Monday morning on the relationship between Rolon and Bartolomei, but he said the two children were "related" to them. Summers' office has not said how old the boys were.
In a statement, Rachel Kinder, superintendent of Valley View School District 365-U, said the two boys were R.C. Hill Elementary School students who "tragically lost their lives in a senseless act of gun violence at their residence in Romeoville."
"We are deeply saddened by this tragedy and will do everything we can to support your child, your family and the safety of our school community," Kinder's statement said.
Three dogs also were found shot dead inside the home, Burne said.
Rolon, Bartolomei and the two boys were pronounced dead at 11:50 p.m. Sunday, Summers' office said. She did not release any preliminary cause and manner of the four victims' deaths.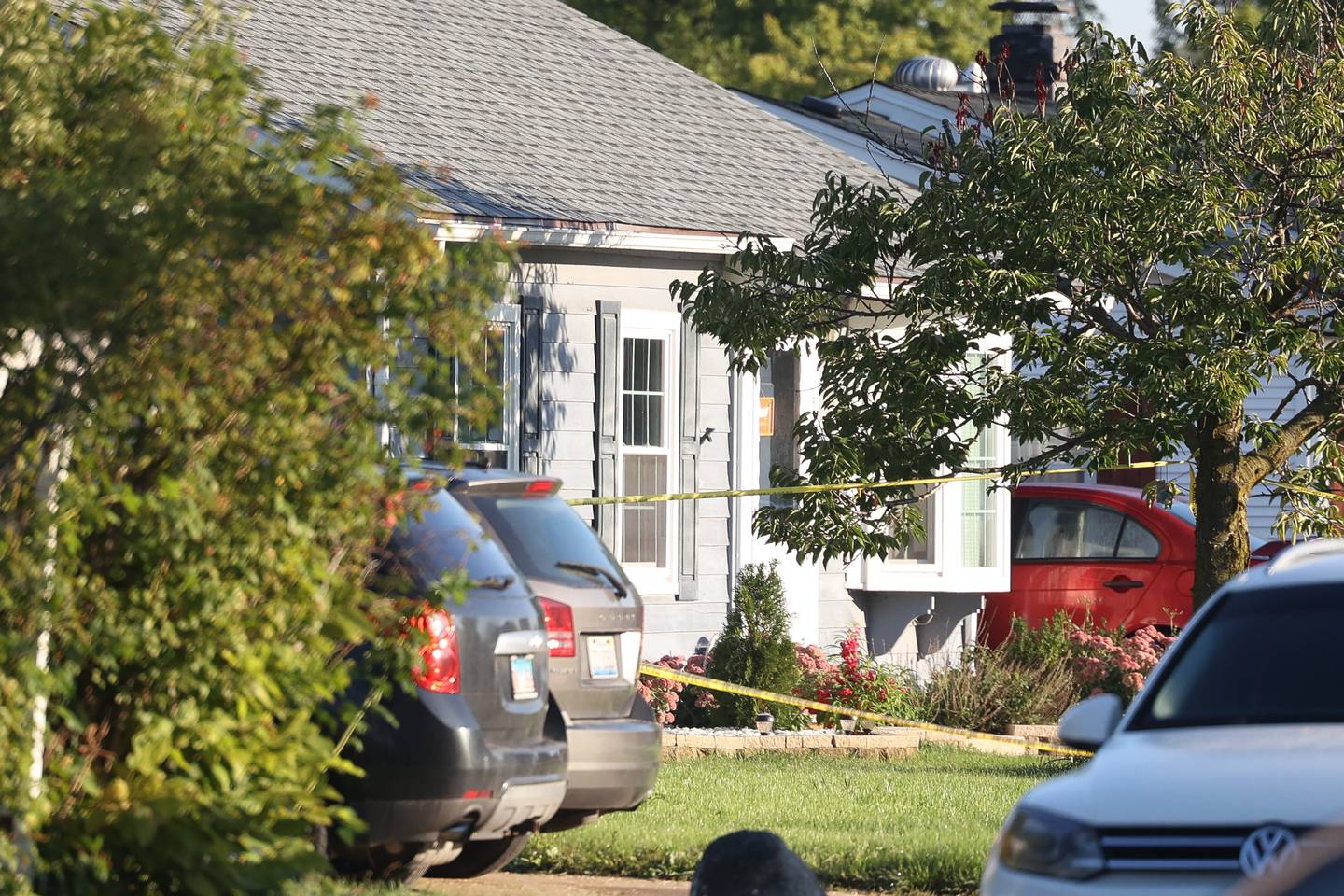 Burne said a preliminary investigation "leads police to believe this happened between 9 p.m. on Saturday and 5 a.m. on Sunday morning."
Burne said the shooting occurred inside the home. He said the incident was not a murder-suicide, and police are investigating it only as a homicide.
"We don't believe that the offender is among the victims right now," Burne said.
He said police are not actively looking for anyone in the area of the 500 block of Concord Avenue.
The only police agency that responded Sunday was Romeoville police, Burne said.
Burne did not respond to further questions Monday about any arrests, suspects or motive behind the incident.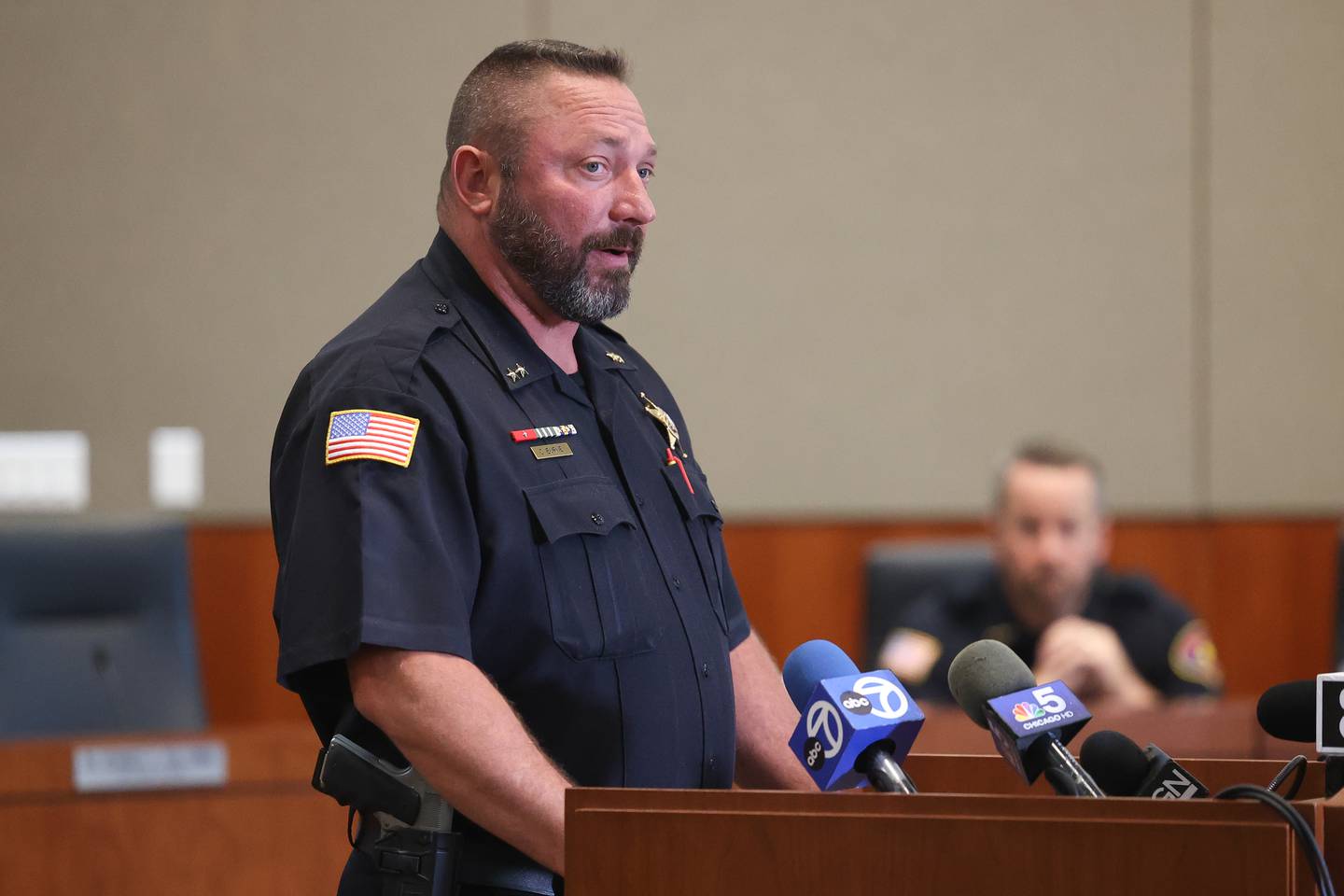 Attempts to contact the families of the victims were unsuccessful Monday.
None of the neighbors the Herald-News spoke to Monday said they heard or saw anything, including Carol Love, who lives right next to the house.
"I don't think anybody in the whole block heard anything," Love said.
Love said her neighbors next door were "nice people but they always kept to themselves."
Lynn Phillips, who lives on Concord Avenue, said she didn't hear or see anything other than police squad vehicles Sunday night. She said she's lived in the area for 18 years and described it as a "quiet community" where people "stick to ourselves."
"This is way too close to home for me," Phillips said. "It's a very sad situation. It's devastating this happened."
Phillips said she didn't know the family but she would see the children playing basketball.
"They kept to themselves – waved hi, bye, that kind of stuff," she said.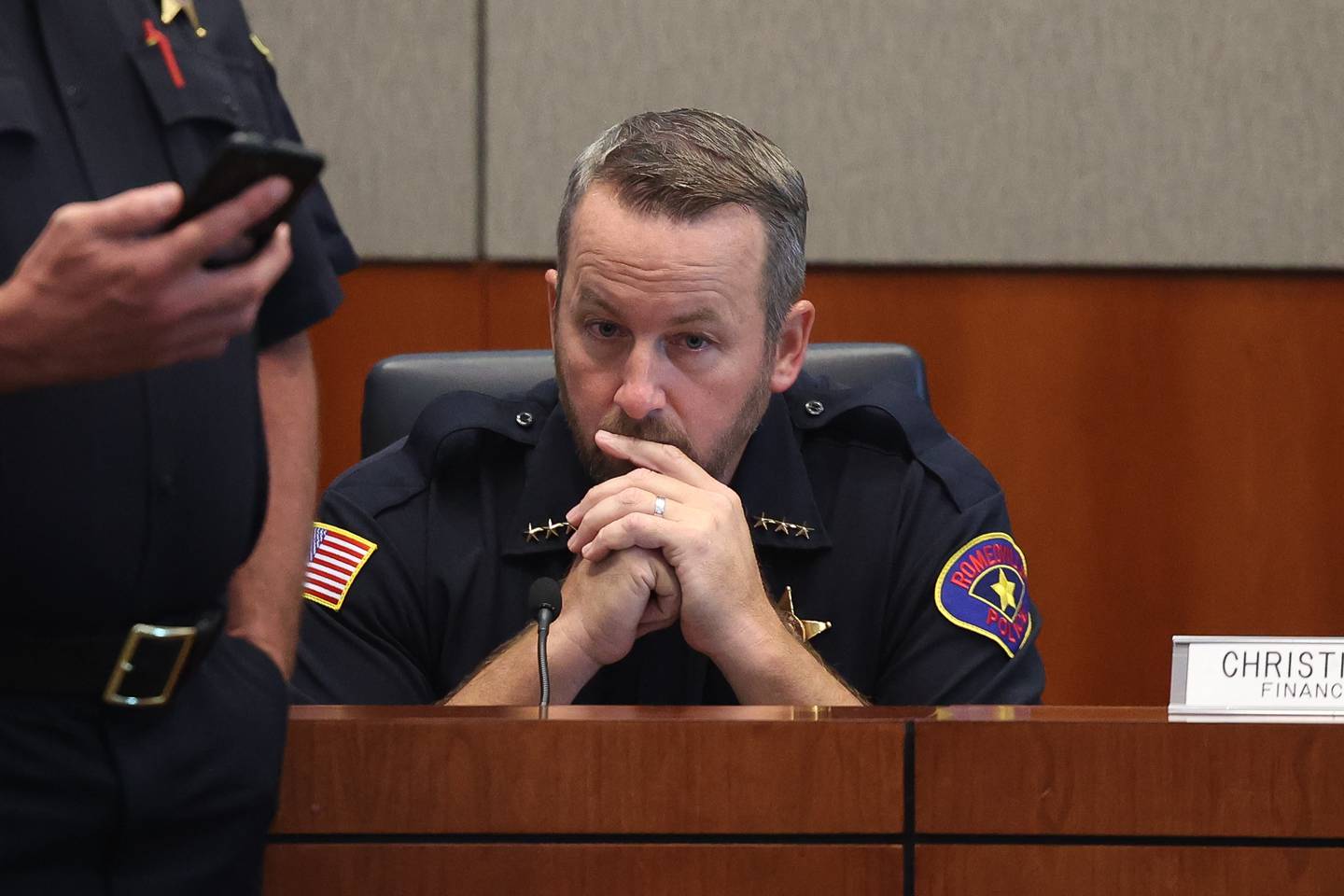 Alfredo Rosas, another resident of Concord Avenue, also said the neighborhood is quiet. He said he didn't hear or see anything either. He said he was home about 8:30 p.m. when police squad vehicles showed up to the scene.
"It was alarming," Rosas said about the incident.
Anyone with information is asked to call the Romeoville Police Department at 815-886-7219.