Lockport — Victor Medina had been working in the doughnut business for 19 years when he decided to part ways with his employer and start his own shop, The Donut Shop, in December 2019.
Although starting a business always is a challenge, Medina and his wife Edith faced an unprecedented complication when three months into their endeavor, the COVID-19 pandemic hit, forcing businesses to drastically change their operations.
The emergency protocols put into place by the state of Illinois led the Medinas to "think outside the box" to keep their fledgling Lockport business going.
"Victor came up with some new ideas during COVID," Edith said. "We would wrap all the doughnuts individually, and we did curbside pickups and some deliveries. We even looked into putting in a drive-thru, but we couldn't because of the animal hospital next door."
Edith said The Donut Shop began offering more than standard doughnuts, creating large cake-sized doughnuts with elaborate decorations and custom-shaped doughnuts with letters and numbers for kids and birthdays.
These new items began to make the shop stand out to customers, as did their donations to front-line workers.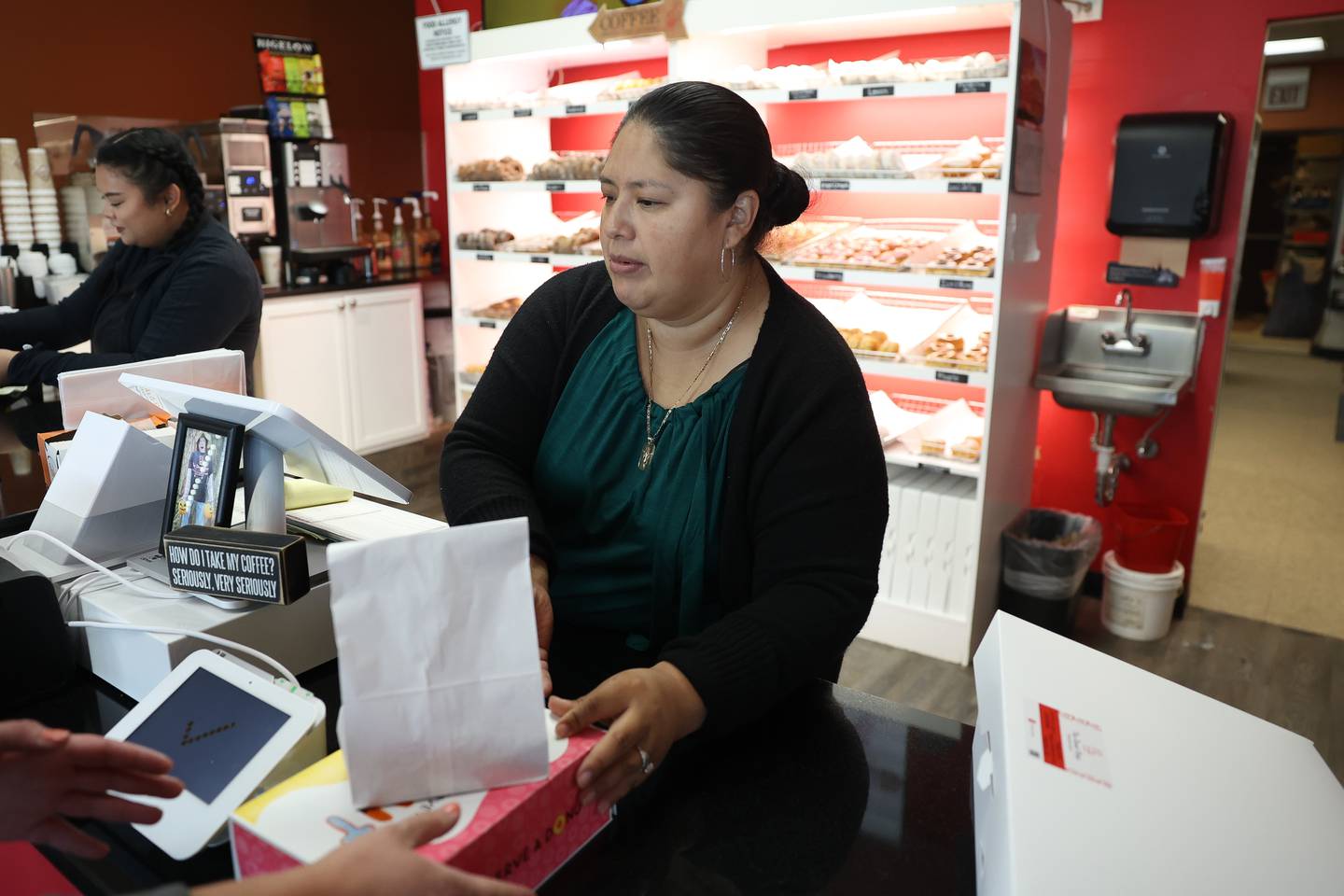 "We did a lot of advertising by giving," Edith said, noting that during the pandemic, they earned a positive reputation in the community by sending boxes of doughnuts to local firefighters, police and hospital workers.
She said the idea was inspired by her own work at Silver Cross Hospital as a population health coordinator.
Their COVID-19-era startup success took another unusual turn in January 2021, when the Medinas were offered the opportunity to expand their business to a second location in their hometown of Plainfield.
"We weren't really planning on expanding, but there was a man who was getting ready to open a shop and then had problems and couldn't do it," Edith said. "The shop was all ready to go, and he offered to sell it to us. Things were going much better then, and we didn't have to do much work on it, so we opened a second location."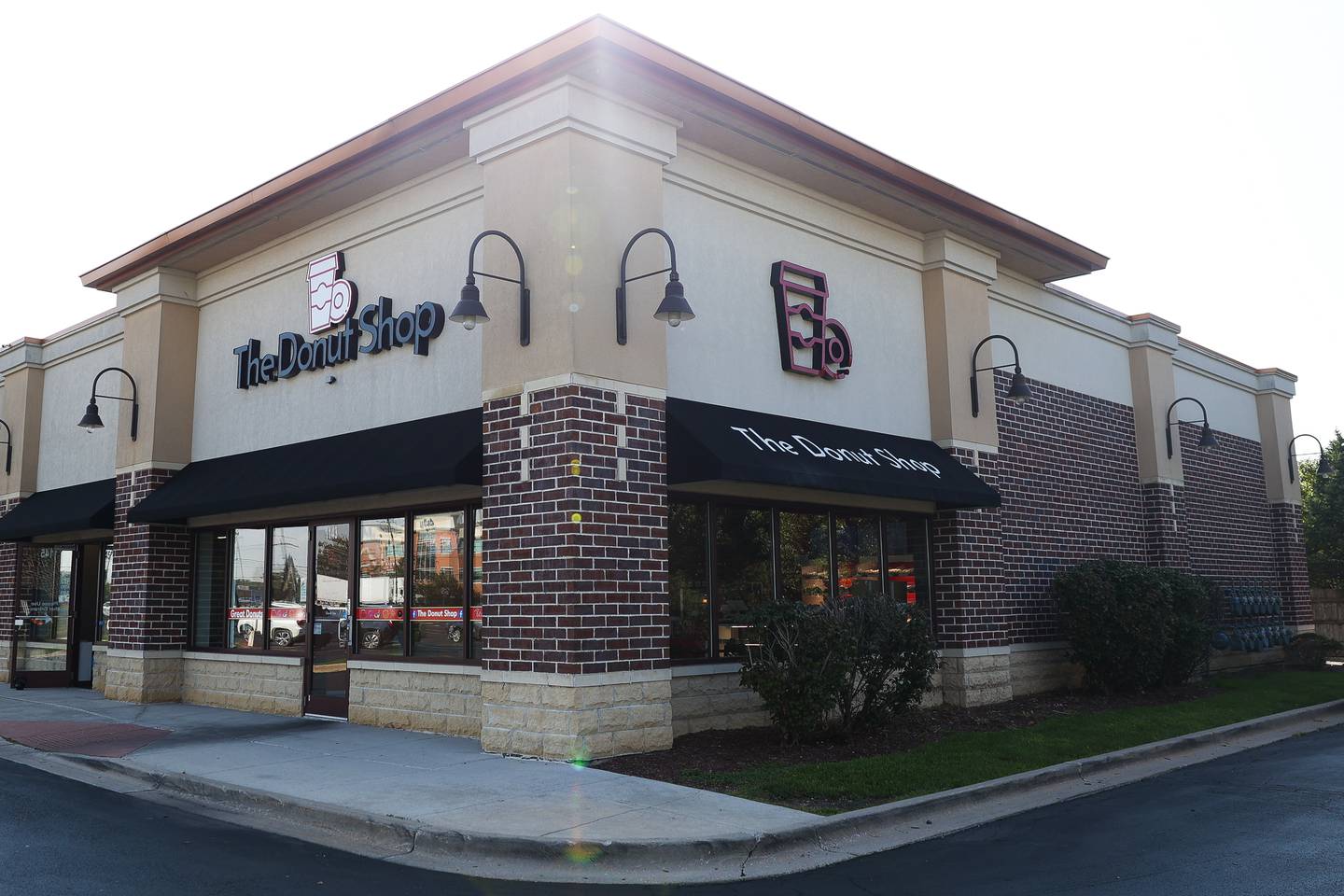 Although expanding The Donut Shop to a second location came easier than expected, it still was demanding on the owners, as Edith still works at Silver Cross, and Victor is taking college classes part time and works weekends as a DJ.
As a result, the Medinas decided to sell the second location this past June, although it remains affiliated since the buyer was one of their original bakers.
"One of our bakers who started with us in Lockport, Isaac Hernandez, said he wanted to buy the business," Edith said. "We like to give opportunities to others, and he was a wonderful employee with us for four years, so we decided to give him the chance."
Although Hernandez runs the Plainfield shop independently, the two stores feature the same menu, including Victor's unique recipe creations such as cereal and M&M-flavored doughnuts.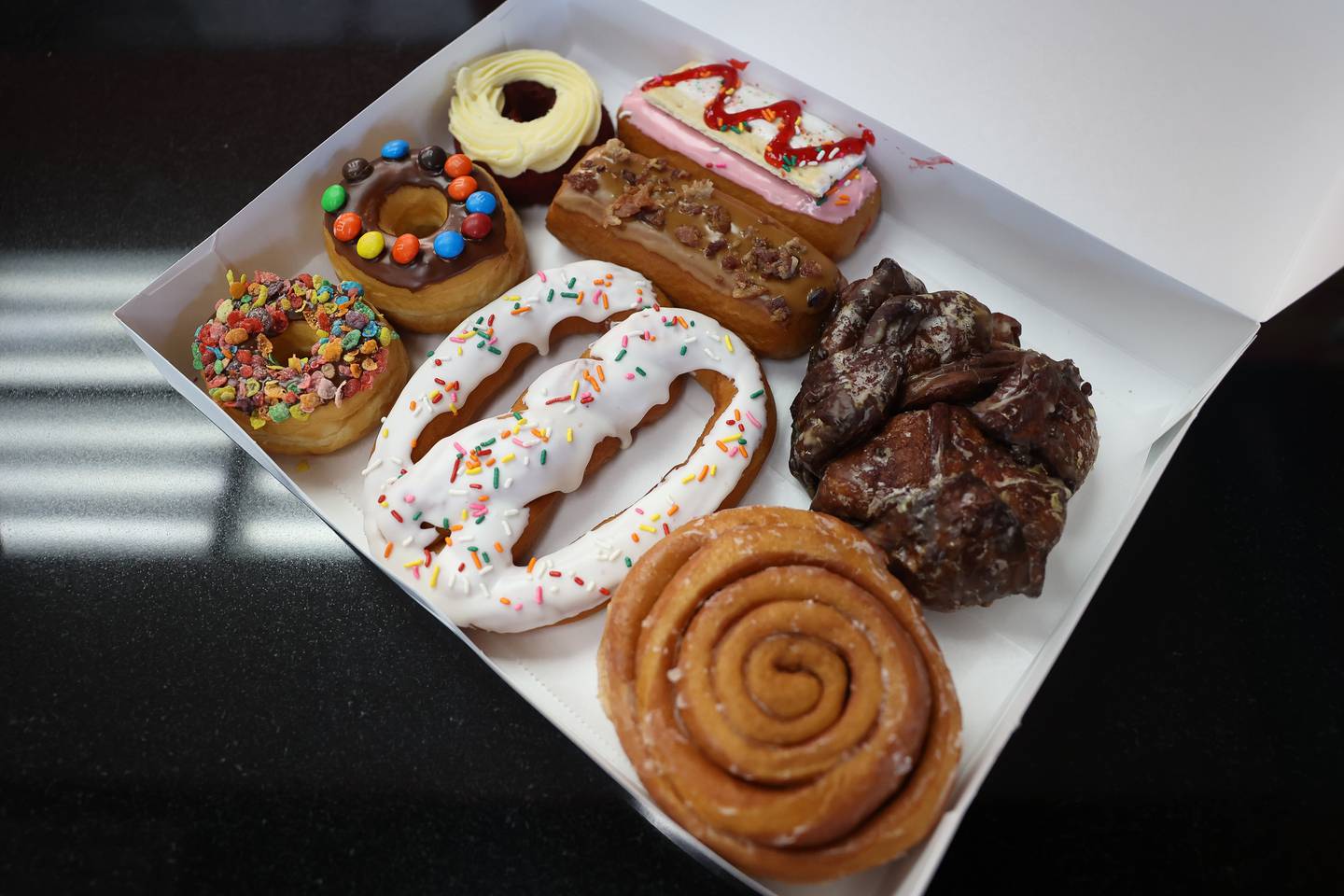 Now, with business back to normal, The Donut Shop is busy taking large orders. Edith said a good portion of the business is making doughnuts for events such as church functions, birthday parties and weddings, all of which are made and decorated by hand without machine assistance.
"Our motto is to treat the customer the way we want to be treated," she said. "We're very lenient with orders. If it's not on display, that doesn't mean we can't do it. We like to work with the customers and help them with ideas so they can get what they're looking for. I think that's why people keep coming back – we don't know the word 'no.' "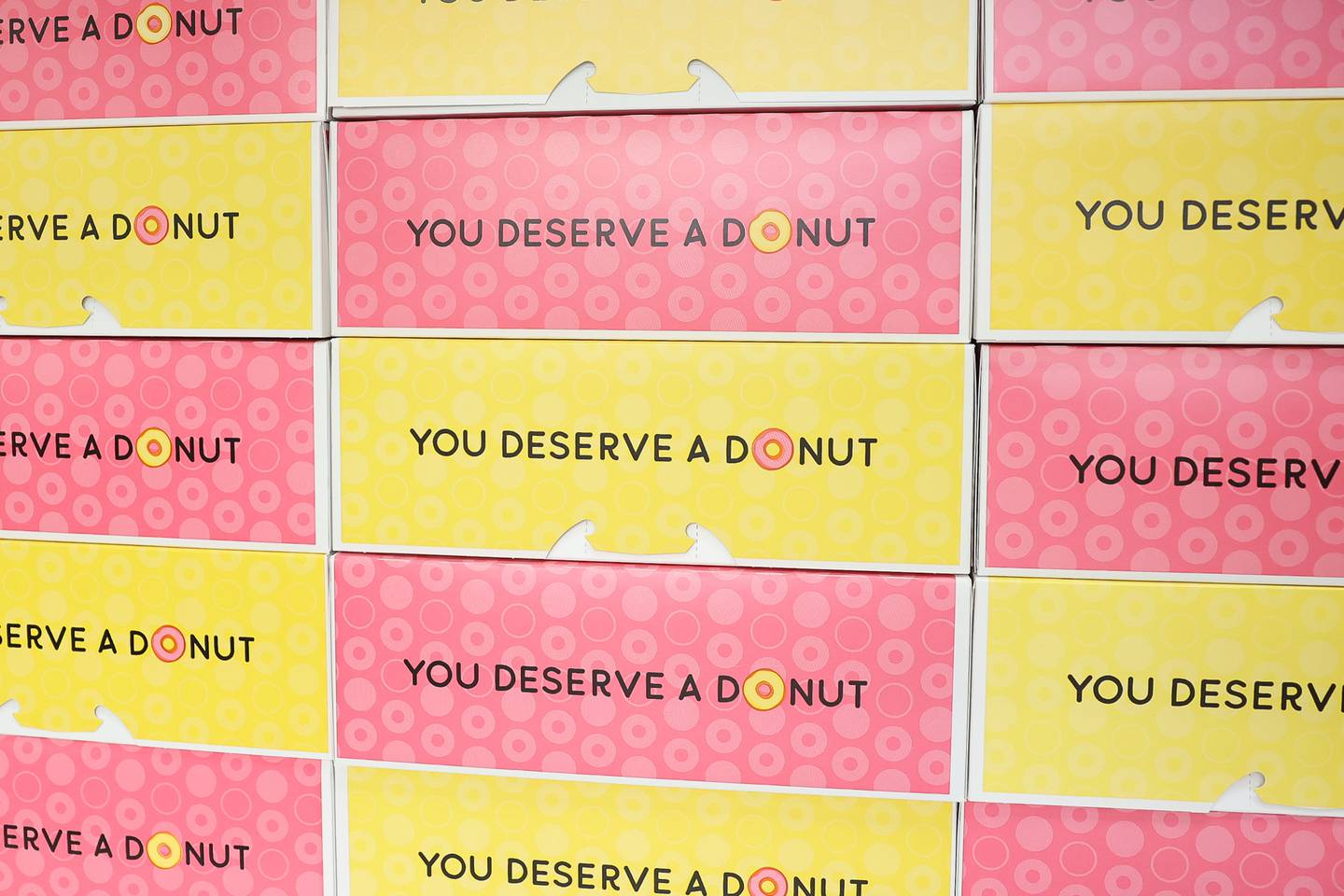 The Donut Shop's staff may not say no to customers, but Edith said they have no plans for expanding the business further at the moment.
"We have a pretty steady customer level on a day-to-day basis that we can count on, and they keep us busy," she said. "The city has been very supportive. We love the people here, and they keep us involved in everything. We're very grateful to all our customers who keep coming back and everyone who has worked with us. It's wonderful to see our work paying off."
The Donut Shop is located at 1143 E. 9th St. in Lockport and at 23826 W. 135th St. in Plainfield.