Plainfield's Lindy Esquivel confessed that she doesn't enjoy cooking and doesn't often prepare meals with her kids in their kitchen at home.
As her three kids – Landon 6, Lincoln, 5, and Lilah, 3 – took swim lessons at neighboring Goldfish Swim in Plainfield, Esquivel watched the construction of the new Little Kitchen Academy over the past several months.
Once the facility opened in July, Esquivel enrolled her children in a weeklong summer camp.
Having done camps in the past, she said her kids found the camp "something totally different—a new experience."
"I like that someone who is passionate about it is teaching them the correct and safe ways to work in a kitchen," she said.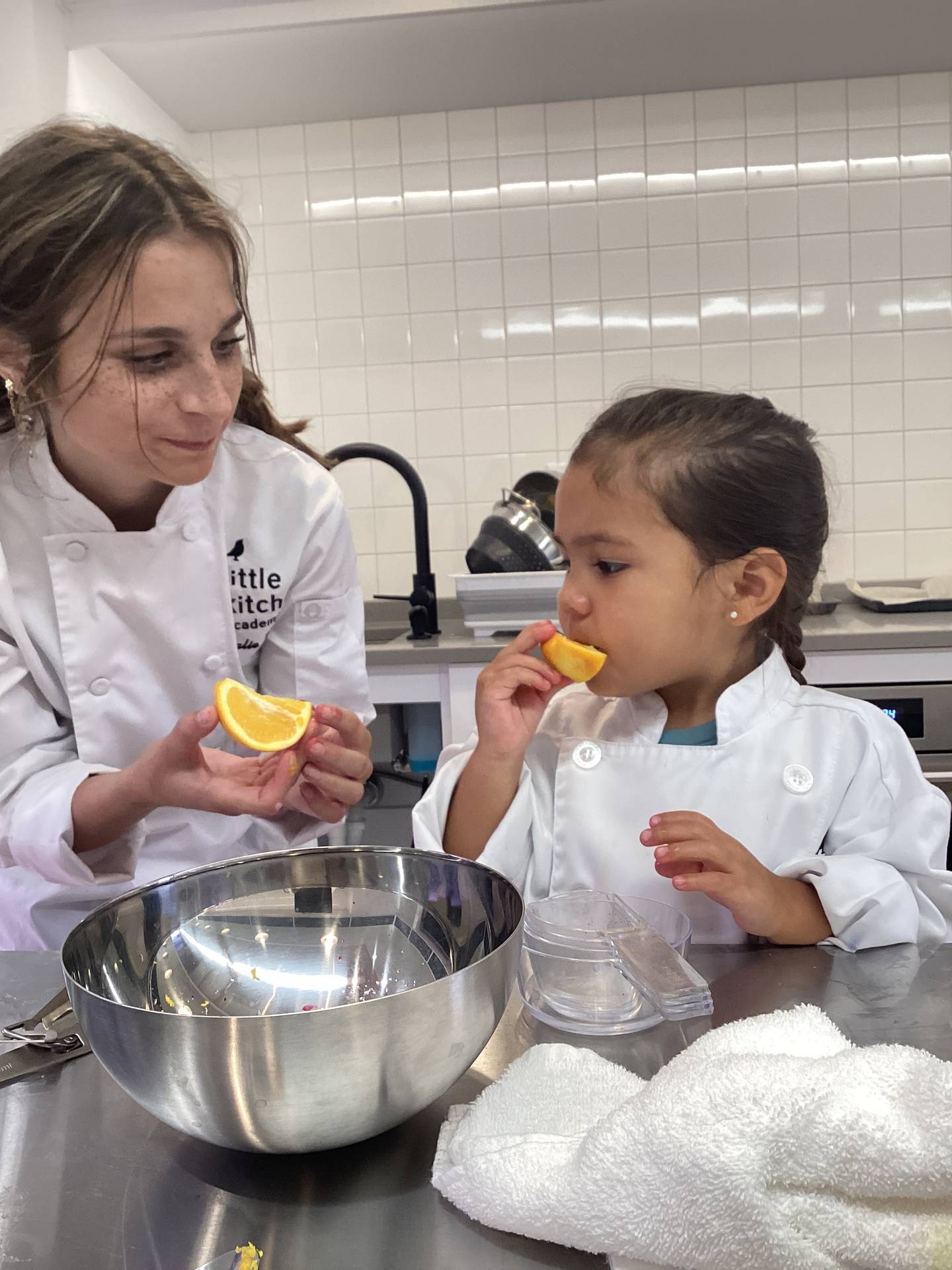 On Monday, Esquivel said, her children started out with a breakfast theme. Divided into classes based on age, they worked their way through a complete menu with dessert on Friday.
They were always looking forward to what they were making next, she said.
"They loved that they could touch everything and be involved in every step of the process," Esquivel said. "[Little Kitchen Academy is] great at letting them do things at their own pace. They let them taste every ingredient."
That appealed to 3-year-old Lilah, who tasted everything she put in recipes, including salt.
With a Montessori-inspired approach to cooking, Little Kitchen Academy Plainfield, an independently owned franchise, opened in July and now offers cooking classes for children ranging in age from 3 to teens. The classes are organized by age.
Based in Vancouver, Canada, the Plainfield location is one of the first in the U.S.
Maranda Johnson, director of Little Kitchen Academy Plainfield, said its goal is provide a "safe, empowering, safe space for children to develop and refine their senses."
With a degree in elementary education, Johnson also is passionate about culinary arts and because of her own dietary restrictions, she has taken "ownership" of how she was fueling her own body.
"As soon as I saw this opportunity, it called to me," she said.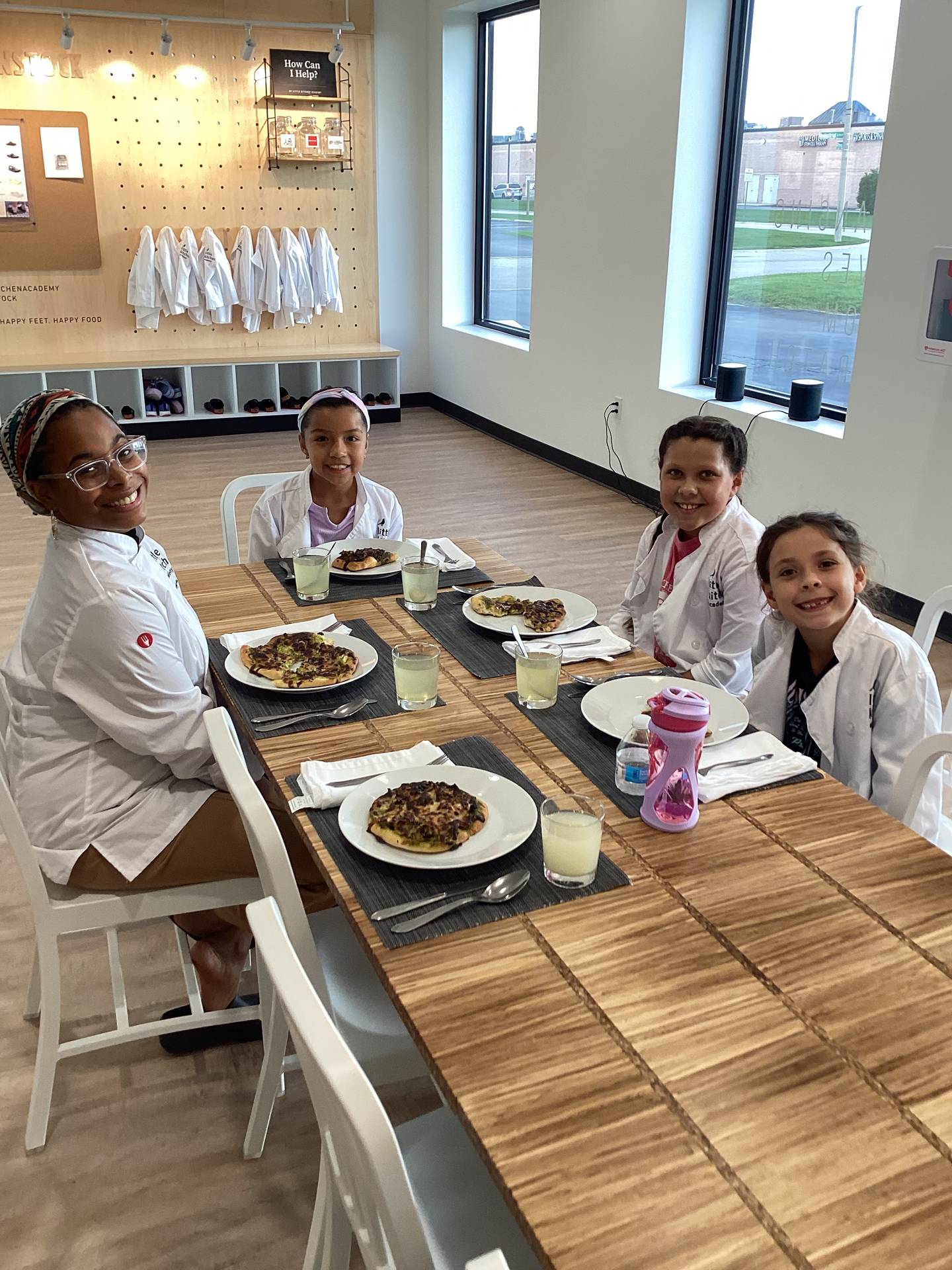 The Montessori method encourages children to take in their environment through mindfulness, joy, and learning.
"We want them to explore," Johnson said, "without the fear of being corrected as long as it isn't a safety issue."
With a focus on whole foods and nutrition, one day kids in the class made pizza – but not the traditional red sauce and mozzarella kind.
"They made pesto pizza with green sauce topped with broccoli and other vegetables," Esquivel said. "My son had no idea you could make pizza that way. They were exposed to different ways of putting fruits and vegetables into their food in a fun way."
Another day, Esquivel said they made Greek yogurt nachos that included chips made from pita bread.
"We use fresh ingredients that go along with what is in season and is responsibly sourced," Johnson said.
For fall, the academy has a lot of recipes that incorporate corn, squash, and apples for example, she added.
When the students arrive for class, the recipe of the day is posted on the front door and the kids change into chef coats and cooking shoes.
At the end of each class, a community table is set by the participants and the kids eat what they made together, Esquivel said.
Through the Little Kitchen Academy, children are learning the foundation of health and responsible eating choices, Johnson said.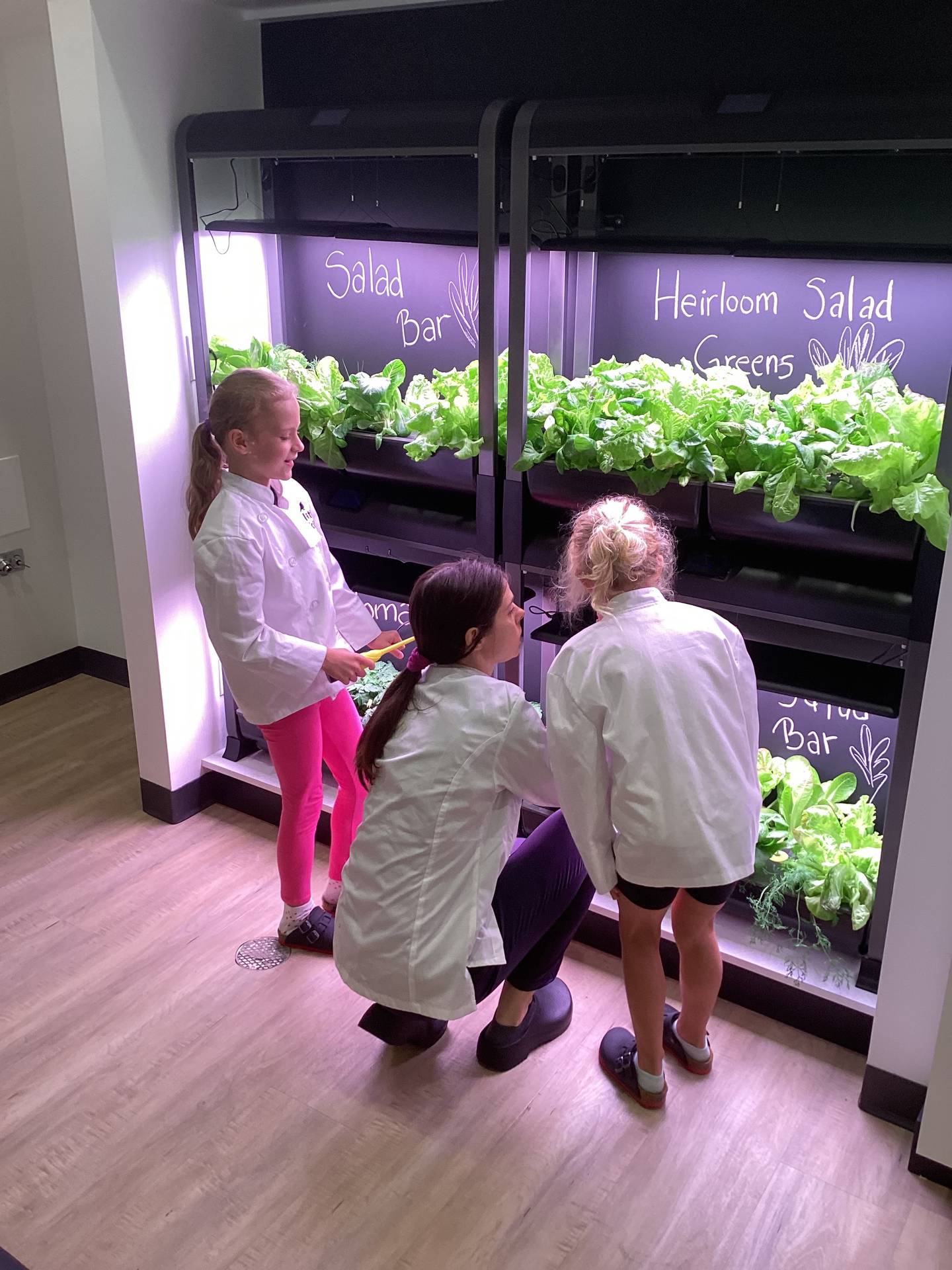 They offer a variety of classes. Some are one-time, three-hour classes while others are structured on the same day over several weeks or camps that run consecutively over several days.
Open House
Little Kitchen Academy, which also has plans to open in Naperville and Lincoln Park, will host an open house from 4 to 6 p.m. Friday at 2315 Rhea Drive, Plainfield. Families are invited to stop in, see the facility and talk with instructors.
In the next 10 years, Johnson said, "We plan to expand to about 25 locations in the Chicagoland area."