The Joliet Public Schools District 86 board has directed the superintendent to "review and analyze" any shortcomings in the district's response to the May 30 incident where police issued a shelter-in-place alert during a manhunt for four suspected car thieves.
District Board President Elvis Madison announced the board's new mandate to Superintendent Theresa Rouse following a special meeting on Monday where district officials were criticized for not quickly alerting students and staff about the May 30 incident and closing schools.
In a statement, Madison said the board has asked Rouse to "review and analyze any shortcomings in the district's response" and to "implement additional measures to improve the district's response to such activity."
In the early morning hours of May 30, Joliet police officials announced they issued a shelter-in-place alert for the area surrounding Black Road and Junie Court as they searched for five car thieves who may have been armed, although it was uncertain whether they were.
Police officials later clarified they were searching for four suspects.
Officers apprehended three of those suspects who turned out not to be armed, while the fourth left the area.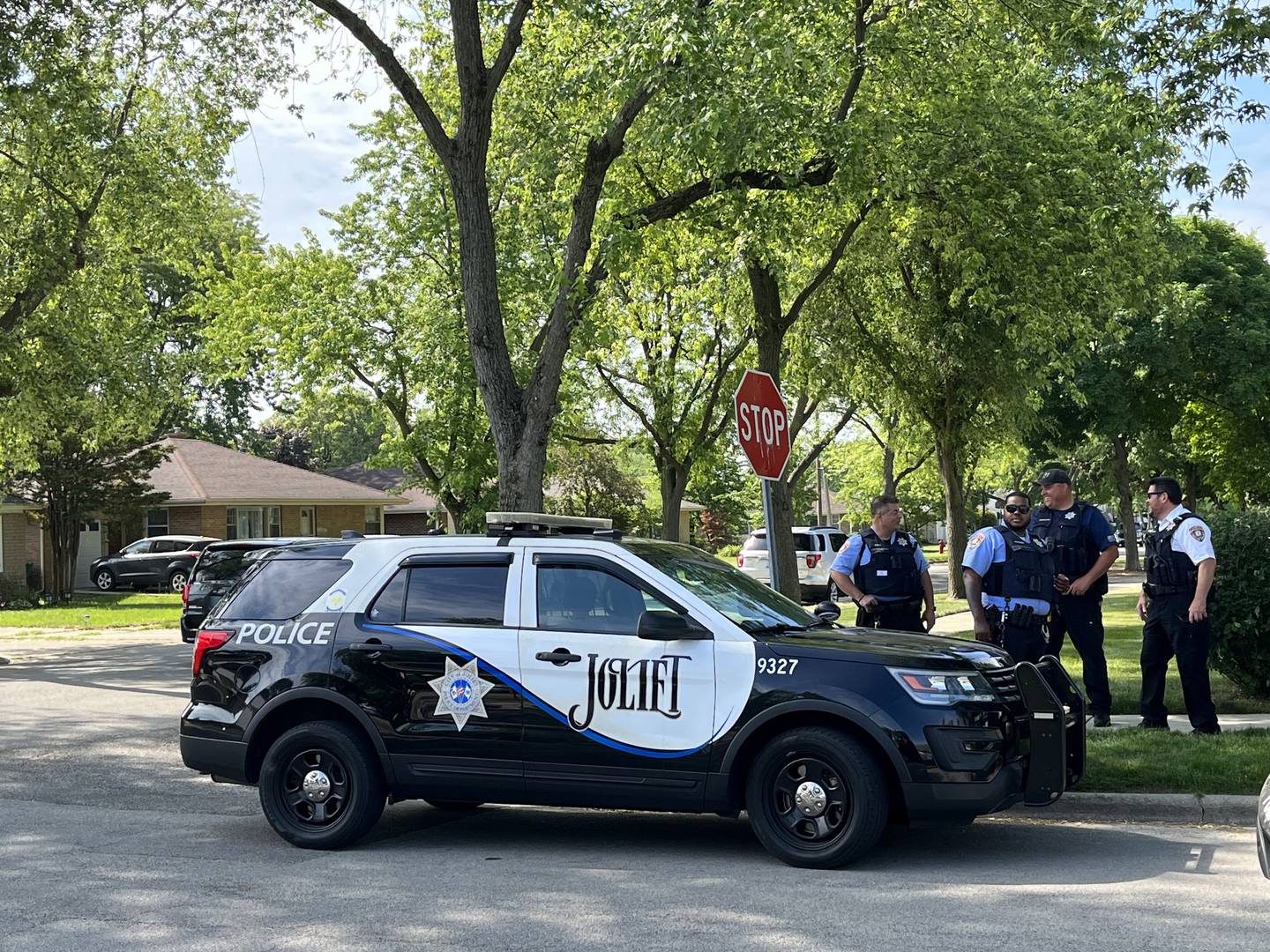 District 86 officials were criticized during public comment at Monday's special meeting for not putting out any social media posts, mass calls and emails about the incident as students and teachers were heading off to school, according to videos posted by John Mares on a social media account. The Herald-News was not at the meeting.
What the hell is a soft lockdown when you have five men, you don't know where they're at and they have AR-15s and they have handguns?" Mares said.

—  John Mares, grandparent of a District 86 student
At the meeting, Mares said he heard a radio news report at 5:30 a.m. about the incident and he called his daughter, his relatives and anyone else he knew with children who attend District 86 to not go to school. When they asked him what was going on, he told them turn on the radio.
"Six o'clock, seven o'clock, eight o'clock, nine o'clock. We're talking four hours," Mares said. "Not a word from District 86 of what's going on."
Mares said by 10:30 a.m., he heard there was a soft lockdown at Pershing Elementary School.
"What the hell is a soft lockdown when you have five men, you don't know where they're at and they have AR-15s and they have handguns?" Mares asked.
On May 30, Joliet police Sgt. Dwayne English told reporters that the three suspects were found not to be armed. When asked if the fourth suspect who got away was armed, he said at the time, "That's unknown."
"Our belief is we're always going to think the worst in any situation and so it's our belief that fourth suspect should be considered armed and dangerous," English said at the time.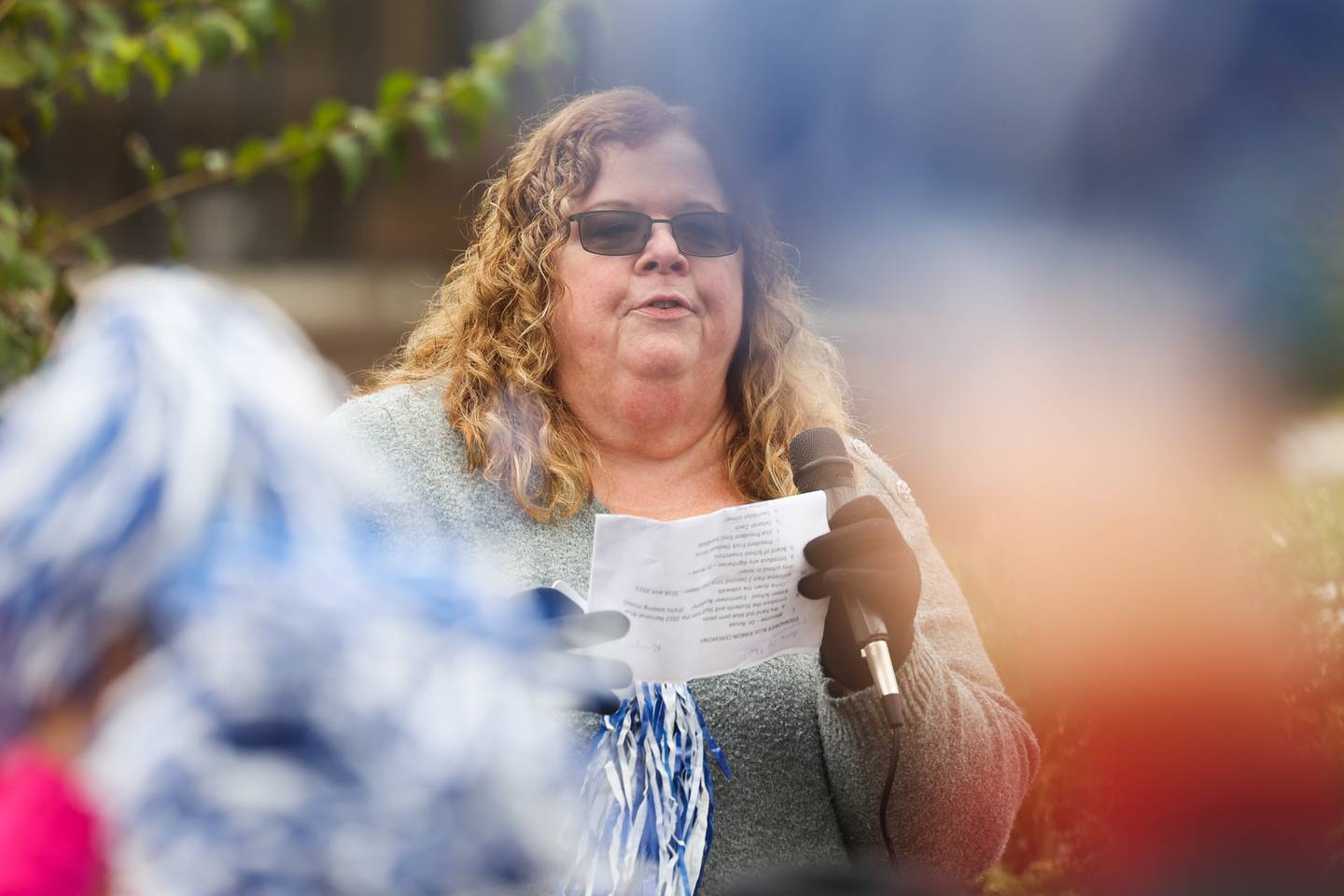 District 86 spokeswoman Sandy Zalewski did not respond to questions as to why the district did not a make social media posts or mass calls. Zalewski said letters about the incident were sent to schools and a news item was posted on the district's website at 10 a.m. on May 30.
Neither Zalewski nor Rouse responded to questions about the criticism that was delivered at Monday's meeting.
One speaker at the meeting said, "We had a situation that could have easily turned into the next Uvalde," referring to the May 24, 2022 massacre in Uvalde, Texas that left 19 students and two teachers dead.
During the May 30 incident, Joliet police officers set up a perimeter and did a reverse 911 call to residents in the local area advising them of a shelter in place after learning the suspects "may be armed," English said.
There was no directive from police to shut any schools down. Regardless, Joliet Catholic Academy decided to close that day.
In a May 31 letter to "District 86 families," Rouse apologized for not "effectively communicating with you yesterday in the timely basis regarding the police situation."
Rouse's letter said "none of our buildings were located in the specific perimeters so we kept all buildings open."
The letter said four schools – Dirksen, Farragut, Pershing and Thigpen – were put in a "hold in place and teach protocol" where no one except students and staff were allowed into the schools until 10:30 a.m. when the shelter in place was lifted.
"In addition, as a safety precaution, all morning outdoor activities were canceled at our westside schools," Rouse's letter said.
English said the Joliet Police Department used the 911 reverse call, social media and news media to quickly share and provide accurate updates "about an incident that was extremely fluid in nature."
"Even though the school districts were not notified, it is our hope that both school officials and parents took appropriate measures to ensure safety based upon the information that was provided," English said.