If the Will County Board decides not to tear down the old courthouse, six developers and architectural firms have a variety of ideas on what can be done with it.
The six firms responded to a request for expressions of interest, put out by Landmarks Illinois, which wants to see the old courthouse preserved.
The county has not requested proposals for restoration of the building, and has $2.5 million budgeted for 2023 to pay for its demolition.
But, the County Board listened last week to a presentation by Quinn Adamowski, a Joliet resident and regional advocacy manager for Landmarks Illinois, to present the results from the organization's request for expressions of interest.
"I would argue that one hurdle has been overcome in that there is interest in redeveloping the building," Adamowski told the board, which showed a mixed response to preservation.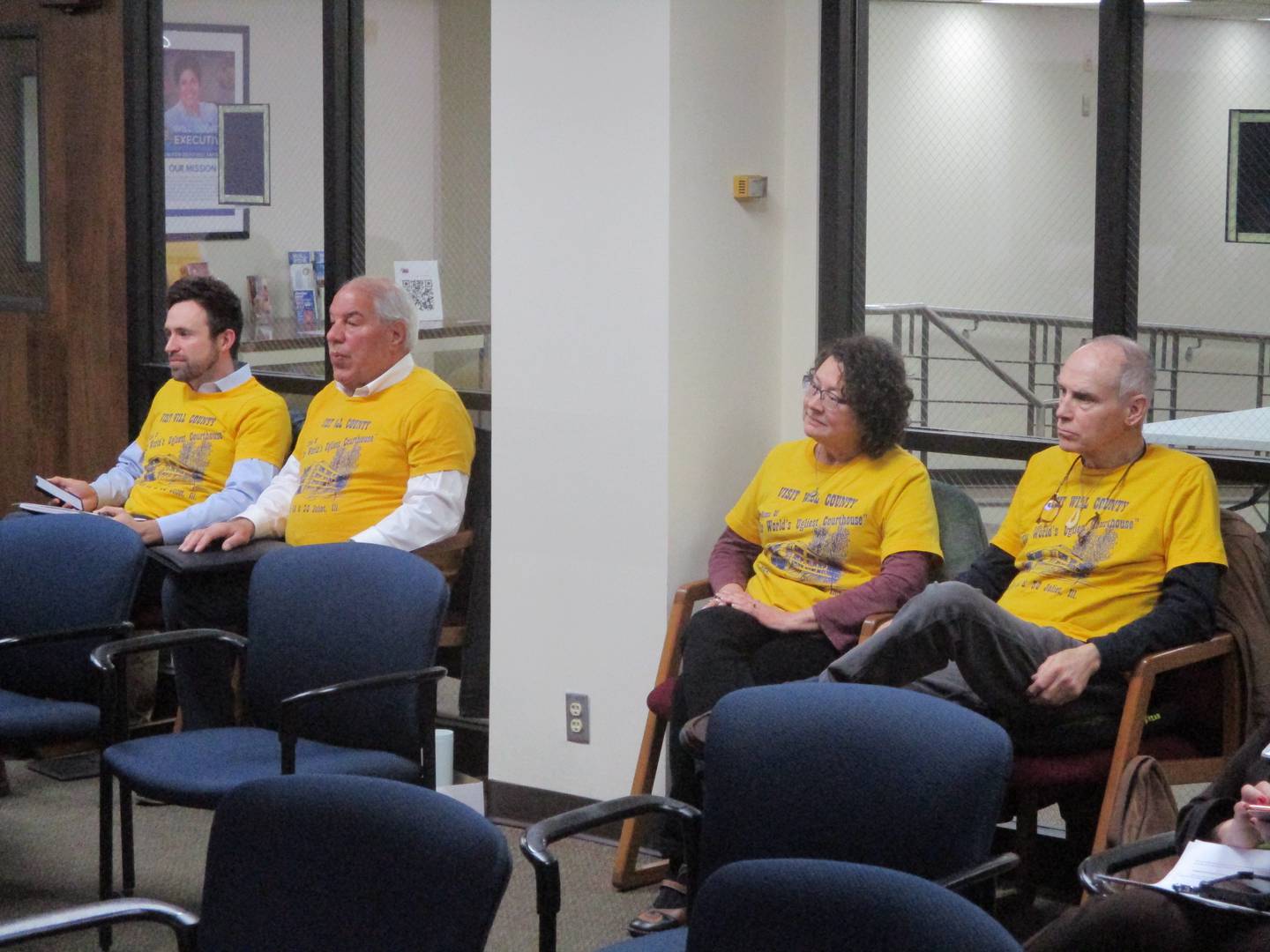 At the same meeting, the board also heard that the courthouse sits on land set aside in the original platting of Joliet for the courthouse site to be public ground, a legal hurdle that limits the site to public use and puts a damper on ideas such as boutique hotels, rooftop bars and apartments.
But here are the companies that responded to Landmarks Illinois and some of their ideas for the 1969 courthouse, built with the Brutalist architectural design of its day.
Alexander Company, a Madison, Wisconsin, developer specializing in historic preservation, expressed its interest in a letter that includes this comment: "Nobody is building brutalist buildings like this anymore, and it serves as a unique point of interest in the architecture of the city."
Gorman & Company, a Chicago development company that also has worked on historic structures, suggested three options: office space, a hotel or mixed-use with apartments.
Johnson Lasky Kindelin Architects in Chicago, now doing a project at the Rialto Square Theatre, suggested residences, office space, an incubator lab, a small theater or a museum.
"The Will County Board is in a position with incredible opportunity to be a leader and set a precedent in the preservation of Brutalist buildings," company President Marguerite Kindelin wrote.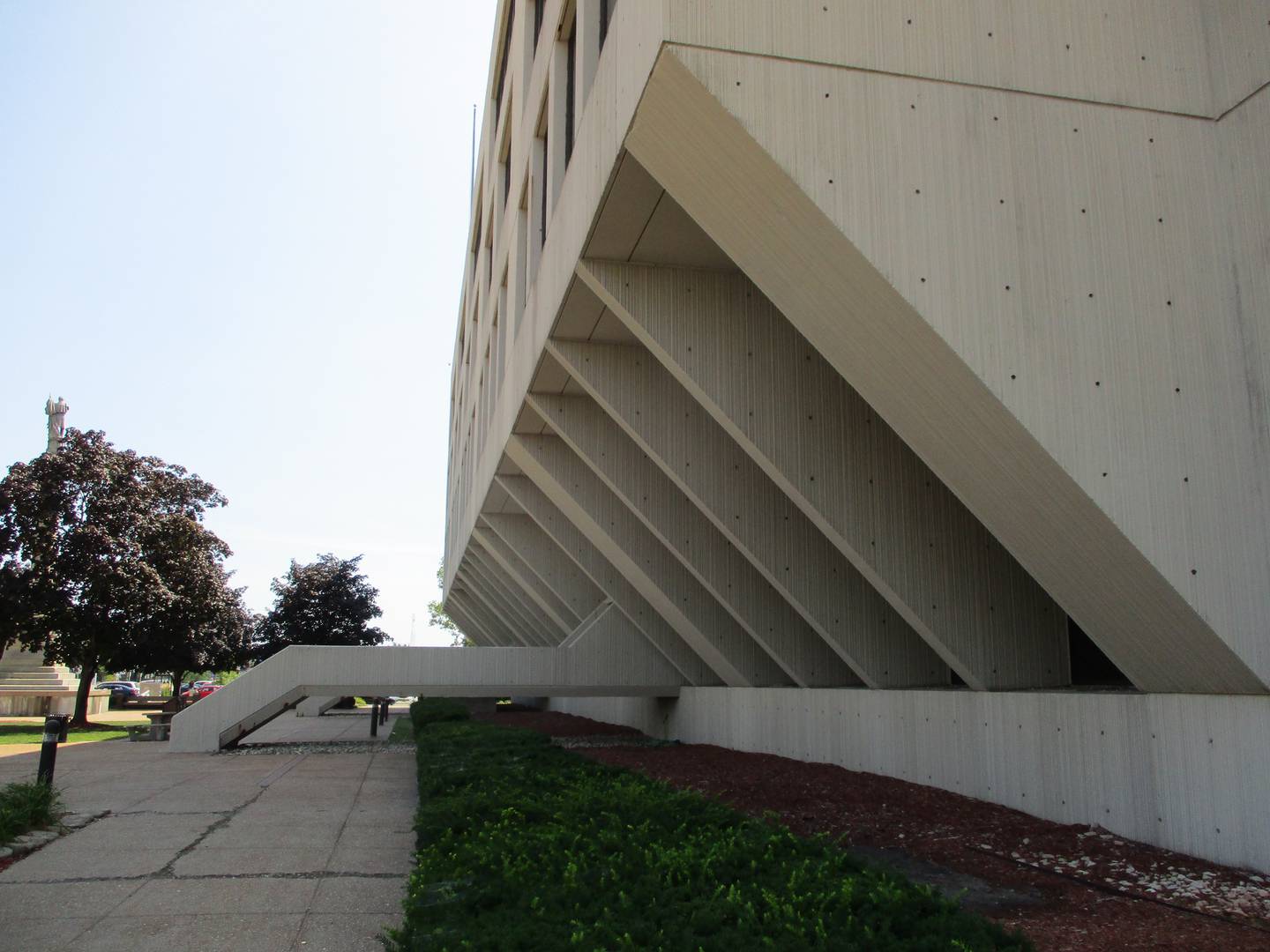 Klein & Hoffman, a Chicago architectural and engineering firm that has assessed building conditions at the Old Joliet Prison, expressed interest, noting it has worked on historic buildings in Chicago, Milwaukee and Philadelphia.
Metropolitan Properties of Chicago, a developer whose founder, Louis D. D'Angelo, once provided volunteer legal mediation services at the Will County Courthouse, suggested the best use for the building would be for county government offices.
"Our initial impression of downtown Joliet does not – presently – inspire us with lofty visions of hotel and retail adaptive use," the firm said in its response.
Rockford-based architects Studio GWA also suggested county offices, as well as housing or a boutique hotel.
Gary Anderson, principal architect, described the courthouse as a "one-of-a-kind building" but also cautioned that such projects "require time and patience."
The full responses can be found on the Landmarks Illinois website, landmarks.org.