The Illinois State Comptroller and lawmakers met in Romeoville Monday to push for legislation they say will allow families of those who died in the line of duty to receive financial benefits without delays because of a lack of funding and have more time to file a claim for those benefits.
At a press conference Monday, Illinois State Comptroller Susana Mendoza said the idea of for legislation came about when she was approached by the family of fallen Brooklyn Police Officer Brian Pierce at a memorial service last year in Springfield.
Pierce was one of 11 fallen officers who were honored at the service.
Mendoza said Pierce's family had asked for her help in checking on their benefits that are usually afforded to families of first responders who died in the line of duty.
The Illinois Line of Duty Compensation Act provides financial benefits for families of first responders, officers, armed forces members and others killed in the line of duty.
"As it turned out, the Pierce family, who had lost their son in August of 2021, nine months before the ceremony where I met them, could not receive their payment. That's because the appropriation to the court of claims, the state agency responsible for processing such awards, was exhausted," Mendoza said.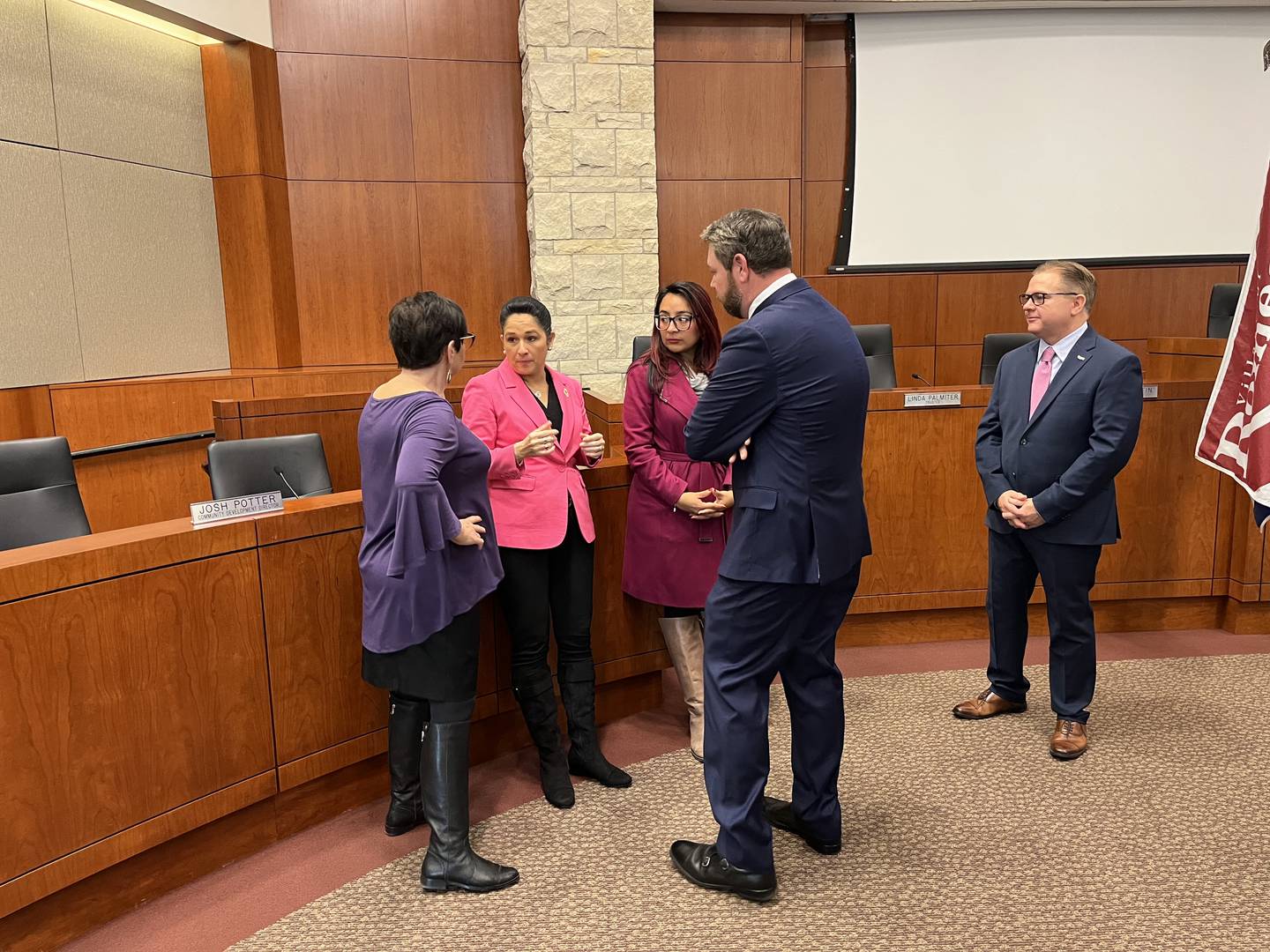 According to Mendoza's office, the appropriation for the benefits that families of fallen first responders are supposed to receive can sometimes run out before the end of a fiscal year. As a result, those families have to wait until the Illinois legislature reconvenes to approve more spending for those benefits.
Mendoza said she asked State Rep. Dave Vella and State Sen. Christopher Belt to introduce House Bill 3388 and Senate Bill 217, both of which modify the Line of Duty Compensation Act to fix that issue.
Mendoza said those bills would allow for a "continuing appropriation, so the legislature does not have to reconvene to appropriate it."
Both bills also double the time for families to file a claim from one year to two years.
Mendoza called the legislature to pass the legislation as quickly as possible.
"Let us honor fallen first responders and armed service members by limiting the suffering of the families that they leave behind," she said.
Illinois House Assistant Majority Leader Natalie Manley said first responders work tirelessly to "maintain safety, security and the wellbeing of our community."
"First responders put their lives on the line everyday to protect our families. We must do everything we can to support their families when they longer can do so," Manley said.
She said no families in mourning should be rushed to file a claim for benefits they are entitled to or have to wait an "undue amount of time" to receive those benefits.
"The changes we propose in the Line of Duty Compensation Act will ensure that future families of fallen first responders will not have to wait any additional amount of time to receive the benefits due to a lack of funding," Manley said.
Manley said the legislation symbolizes state lawmakers' commitment to the "everyday heroes in our community and across Illinois."
"I will use the full weight of my position to see this bill lands on the governor's desk. You always have our backs and we should always have yours," Manley said.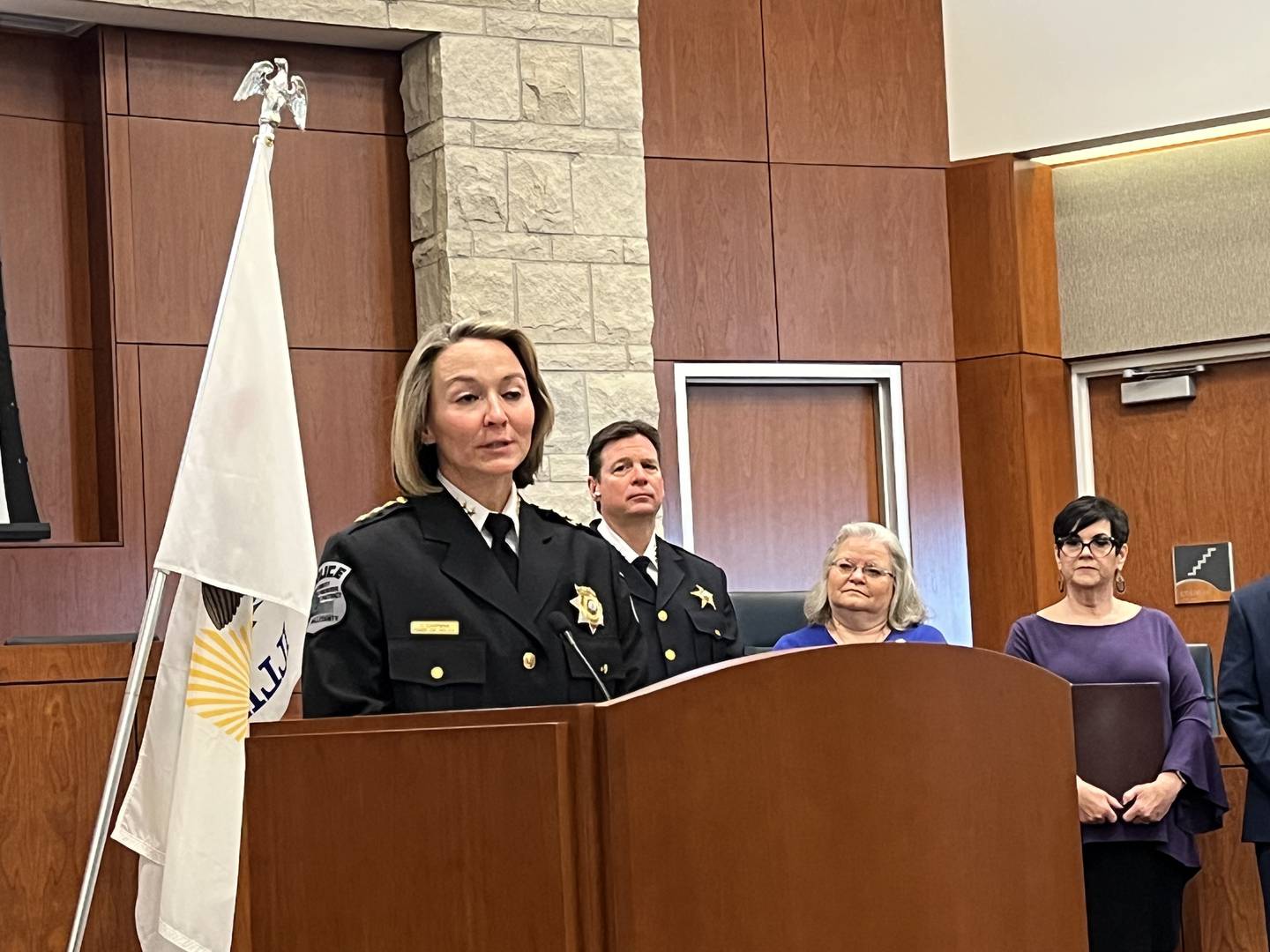 Tracy Chapman, police chief for the Forest Preserve of Will County, said the Police Chiefs Association of Will County supports Senate Bill 217.
Chapman said future families of fallen first responders should not have to wait to receive benefits because of a lack of funding.
"The monetary compensation the families receive will never be enough to replace their loved ones but it can assist them during the terrible experience and lessen the financial burden as they grieve and try to begin the process of healing," Chapman said.