A Plainfield teacher fighting cancer was in tears as hundreds of people showed up to her home Sunday to show their support for her and her family.
Lynn Smith sat by her window and wiped away tears with tissue as she waved at family, friends, students and co-workers who arrived for a candlelight service to show their support in her fight with stage 4 colon cancer.
Smith said the outpouring of support she and her family received "has been so wonderful."
"I'm just amazed at all the people that are coming together for this. It's a big deal," Smith said.
A candlelight service for Smith and her family called illumLYNNate Plainfield was held late Sunday afternoon outside the family's home. Eva Mores, a longtime neighbor and friend who helped organized the event, said 250 people had made reservations to light liminarias around Smith's home.
Mores called the level of community support "just incredible."
"She's a person who deserves every bit and more," Mores said.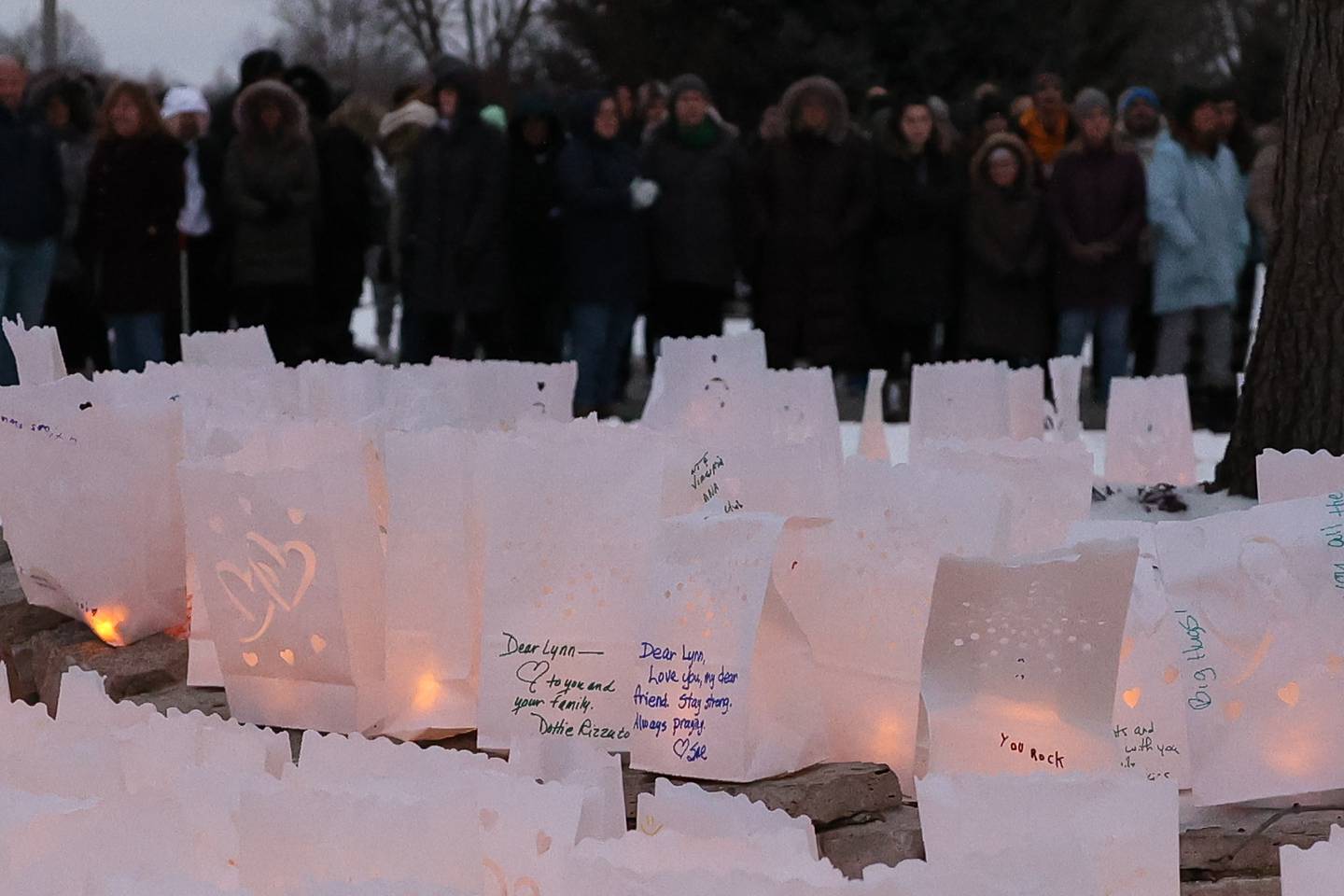 Mores said Sunday's event is part of an overall fundraiser to support Smith and demonstrate how much she has "lit up the lives of so many, and just give her back a fraction of that with these luminaries."
As the crowd of the supporters lined up alongside West Prairie Drive to greet Smith and her family at their window, the song "Lean on Me" by Bill Withers played from a speaker on the lawn.
As each person went to the window, they waved at Smith and her family and then set a luminary around their front yard tree and other spots on the yard. The luminaries are white bags with a light inside, and many of them had written messages for Smith.
"She's been such a wonderful inspiration for all of us," said Jennifer Manfredi, who has taught with Smith.
One of the Smith's students who came to the event was Talia Carver, 11. She said she misses Smith, who was her sixth grade teacher.
"She was a very good teacher and she did a lot of fun stuff," Carver said.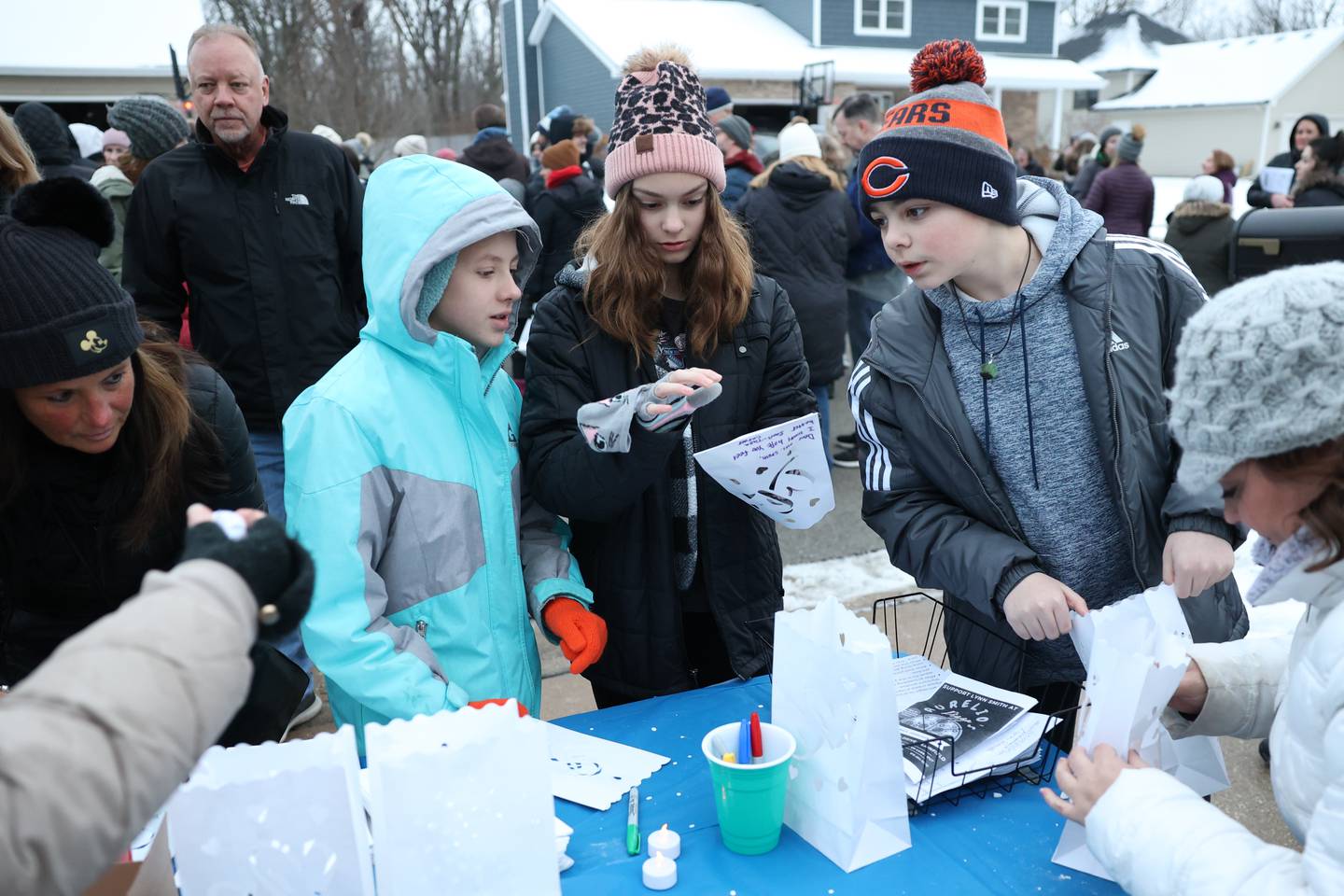 Shortly after the candlelight service, Smith and her family came outside to show their appreciation. Smith danced a little as the speaker played Rick Astley's "Never Gonna Give You Up."
Smith told the crowd that she was a little out of breath because she was a little overwhelmed.
"We feel so cared for and so special that you've all joined together to honor our family with this amazing display of your help," Smith said.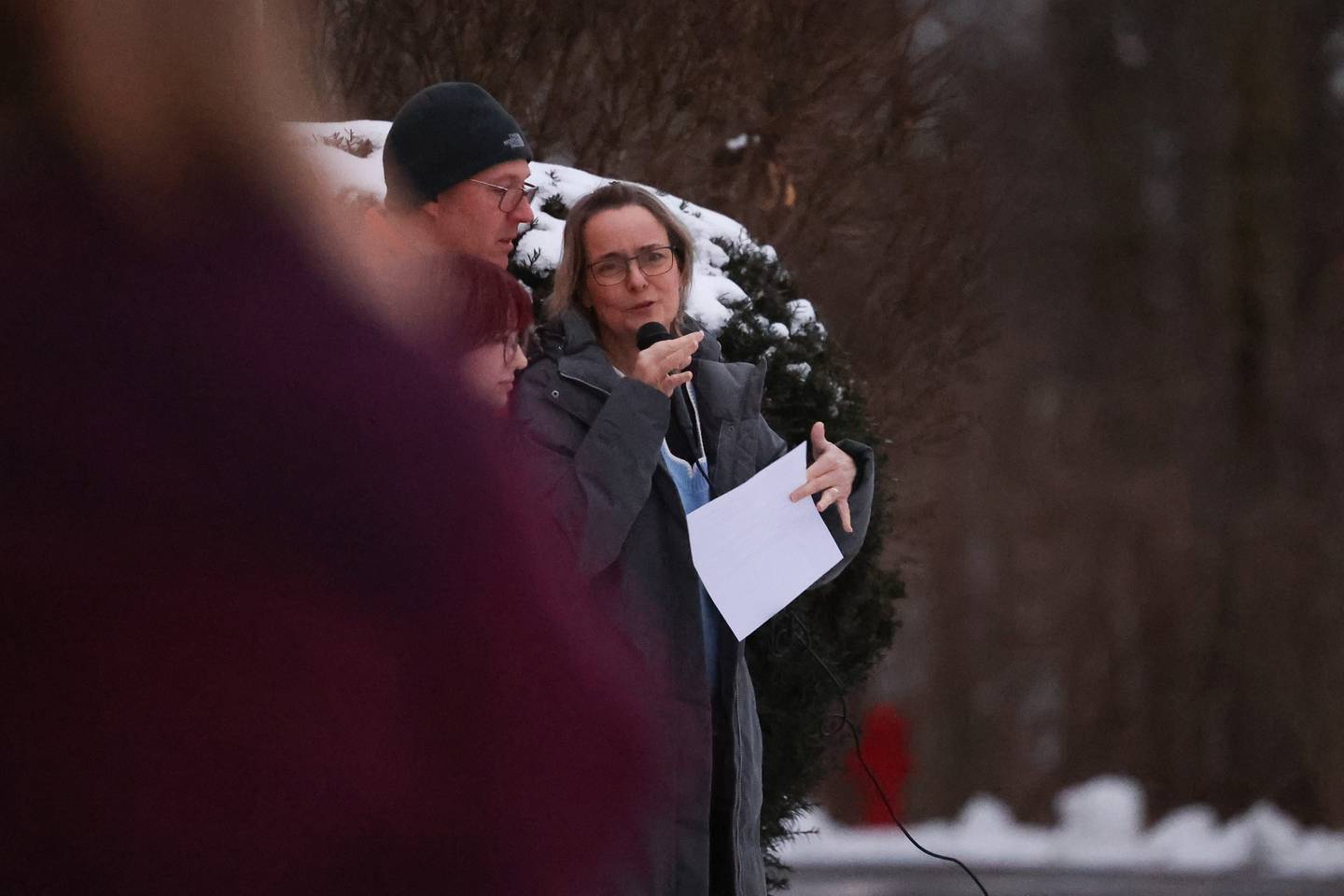 Sunday's candlelight service will not be the end of the community's show of support.
A GoFundMe has been established for Smith and her family that has raised $36,349 as of Sunday and has a goal of $50,000. The fundraiser is available at gofund.me/1df5f8e8.
Local restaurants also are participating in helping the Smith family.
People who visit the following restaurants at the following dates who mention Lynn Smith when ordering can get a portion of the proceeds donated to the family:
• Culver's, 13449 S. Route 59, 5 p.m. to 8 p.m., Feb. 2
• Aurelio's Pizza, 14421 Wallin Drive, 11 a.m. to 5 p.m., Feb. 8
• Buffalo Wild Wings, 11820 S. Route 59, lunch or dinner, Feb. 15