Daniel Kennedy will serve a second term as the Chief Judge of the 12th Judicial Circuit in Will County.
Kennedy was elected to his first term as chief judge in 2020, replacing Richard Schoenstedt, who served four terms in that role.
Kennedy was first elected as circuit court judge in 2014 and served as the presiding judge of the misdemeanor division and as a judge in the felony division at the Will County Courthouse in Joliet.
In a statement Tuesday, Kennedy said he was "deeply honored and humbled" to have been reelected as chief judge by his colleagues.
"I greatly appreciate their cooperation and diligence as we have dealt with the many challenges that faced us over the last two years," Kennedy said.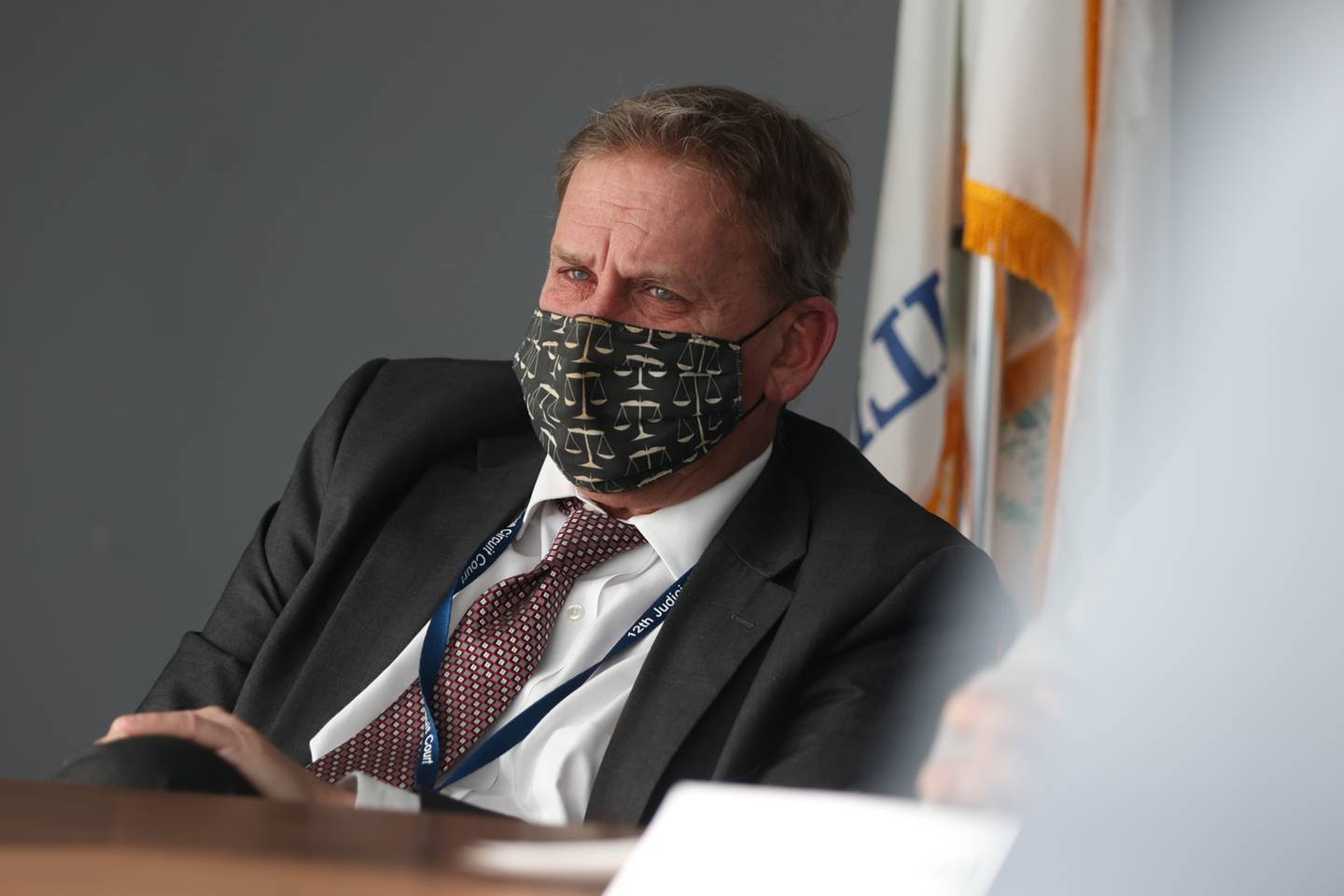 In March 2020, jury trials in many cases were repeatedly delayed because of the COVID-19 pandemic, but they resumed in 2021.
In a statement in March 2021, Kennedy said jury trials are "the hallmark of our justice system."
"It is our hope that by resuming jury trials, we can begin to reduce the backlog of case while ensuring the safety of all concerned," Kennedy said.
County officials also worked to open the new 10-story courthouse at 100 W. Jefferson St. in November 2020.
On Tuesday, Kennedy said in a statement that the 12th Judicial Circuit has "changed significantly during my time as chief judge."
Kennedy thanked outgoing judges James Jeffrey Allen, Dinah Archambeault, Michael Powers and Raymond Rossi for their service and wished them "happiness and good health in their retirement."
Kennedy said he was also excited to welcome judges Jessica Colón-Sayre, John Connor and Jeffrey Tuminello to their positions as circuit judges, as well as Sherri Hale and Jim Harvey to their positions as associate judges.
"I am proud of the accomplishments we have achieved and I look forward to working with my colleagues on the challenges yet to come," Kennedy said.