Illinois communities will have access to another $148 million in federal funding for water infrastructure, officials announced in Joliet on Tuesday.
The White House coordinator on infrastructure projects and the state Environmental Protection Agency director joined the event, signaling its significance and recognition for the Lake Michigan water project initiated by Joliet.
"This is a big day for water infrastructure in Illinois," EPA Regional Administrator Debra Shore said at a news conference following a tour of the Aux Sable Wastewater Treatment Plant on Joliet's far West Side.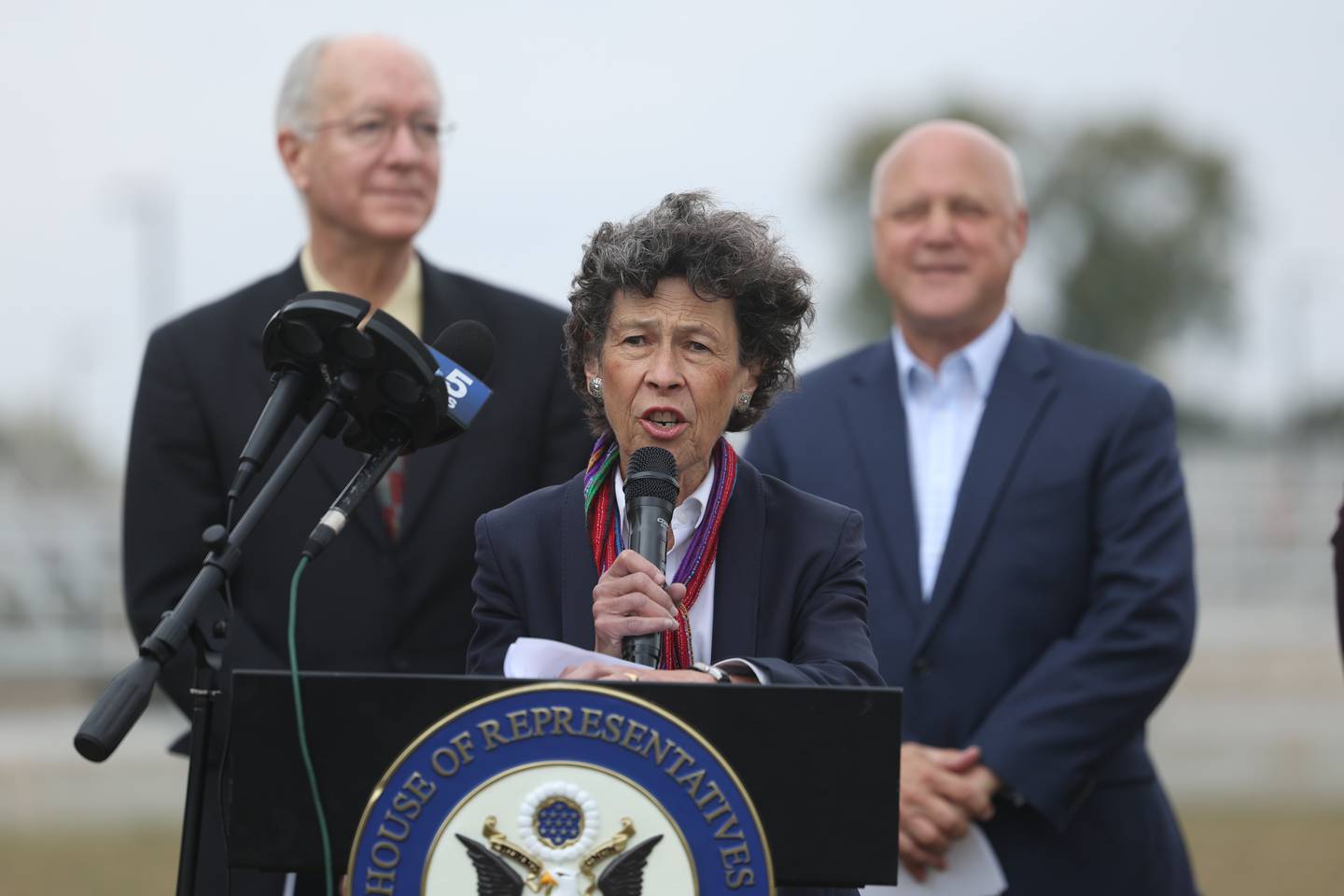 Shore called the $148 million for Illinois and more than $50 billion available nationwide an "historic investment."
Noting that the federal Clean Water Act was enacted 50 years ago, Shore said the U.S. faces new challenges to ensure that Americans have access to clean and reliable water.
"Frankly, our nation has underinvested in water and wastewater infrastructure for too long," Shore said.
The money will be added to federal funds already available for local water projects through an Illinois Environmental Protection Agency program, state EPA Director John Kim said.
Kim said the additional funds will be used to focus on aging water systems, assisting small towns that otherwise would not have funds needed for infrastructure improvements, and providing assistance to disadvantaged areas.
"We are trying to focus on disadvantaged communities – communities that on their own would have difficulties," Kim said.
U.S. Rep. Lauren Underwood, D-Naperville, said she and others at the Joliet event were on a conference call Tuesday morning with mayors and village presidents that reemphasized the local demand for water infrastructure funding.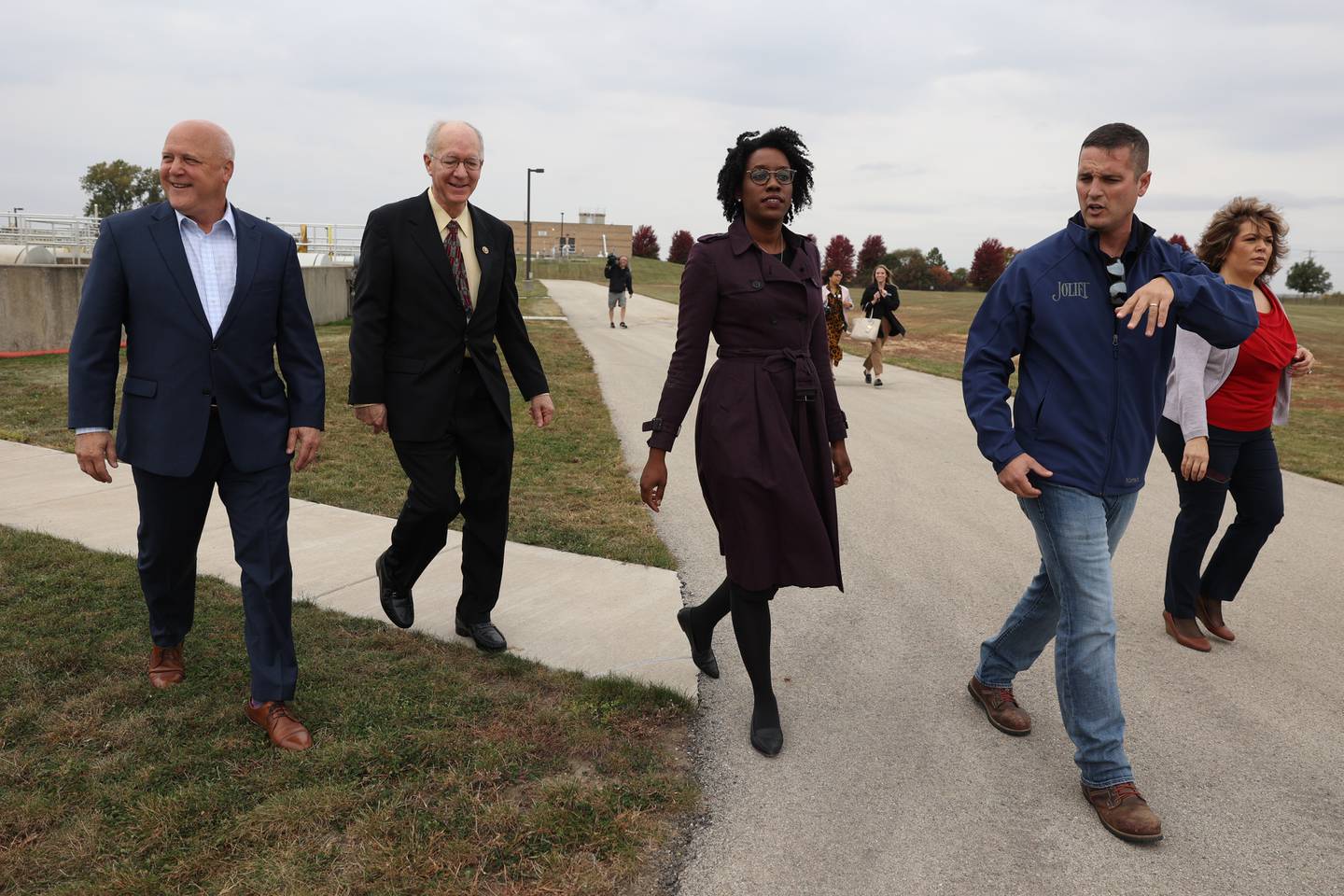 "From my first day in Congress, I've heard so much about the need for water infrastructure improvement," Underwood said.
The city of Joliet and five neighboring communities are in the midst of a Lake Michigan water project estimated to cost between between $592 million and $810 million. Joliet has a deadline to replace deep wells that draw from an aquifer projected to no longer meet peak water demand by 2030.
Joliet Mayor Bob O'Dekirk said improvements also are being made inside the city while Joliet plans to build new pipe lines and pumping stations to bring in water from Lake Michigan.
"We also are replacing all water mains in Joliet built before 1970," O'Dekirk said. "We are replacing all lead service lines going into people's homes."
White House Infrastructure Coordinator Mitch Landrieu touted President Joe Biden's support for the infrastructure program.
Pointing to the federal, state and local officials at the Joliet event, Landrieu said, "This is what it looks like when we are in a one-team, one-fight mission in America. We're all connected as one country, and the president knows that."
Joliet Utilities Director Allison Swisher said the city for years has benefited from the state's revolving loan fund, which also was used for the waste water treatment plant where the event was held. She said the city already has begun the process of applying for a piece of the additional $148 million in federal funds made available in Illinois.