Gov. JB Pritzker on Monday announced Joliet will get $3 million for a future city square, giving a boost to the downtown project that is part of the transformation of Chicago Street.
Preliminary estimates are that the square envisioned as an outdoor gathering place will cost between $6 and $10 million. The city wants to have it done by sometime in 2025.
The $3 million state grant comes with a commitment to match it with $3 million in city fund, City Engineer Lisa Dorothy said.
"We're well on our well to getting full funding for that project, but we're not there yet," Dorothy said.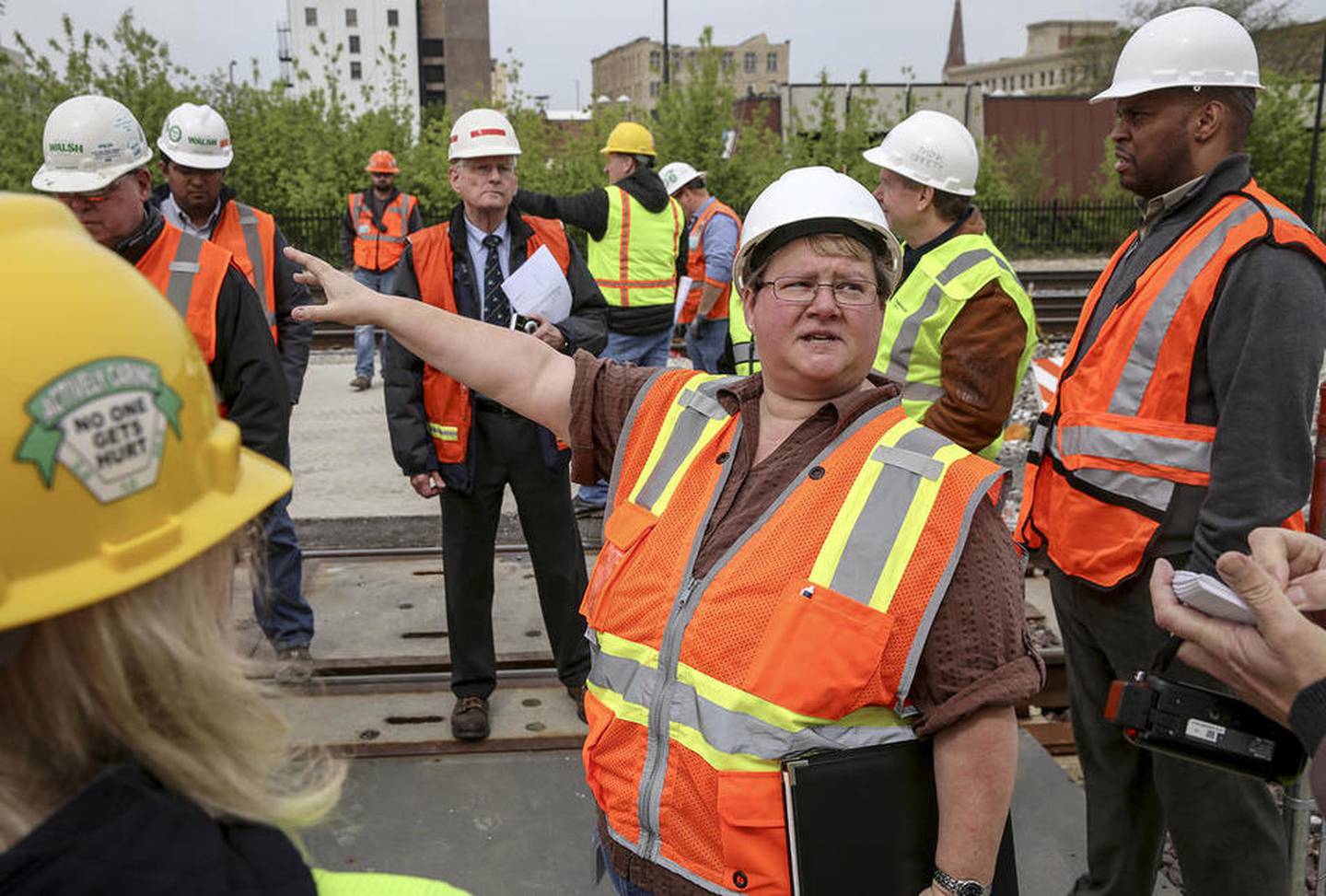 Dorothy is the city's project manager for the square and a redesign of Chicago Street aimed at converting the existing pedestrian mall put in place when downtown was losing retailers to indoor malls into a more motorist friendly street that would still accommodate sidewalk cafes and possibly a bike path.
The square would be located across Chicago Street from the Rialto Square Theatre in the area that now includes a city parking lot and the Van Buren Street Plaza.
The $3 million grant for Joliet was among $106 million in grants awarded to 50 projects to revitalize commercial corridors and main streets corridor through the Rebuild Illinois Downtowns and Main Streets Capital program.
Pritzker said in a news release announcing the grants that the investment doubles what was provided last year through the program used to "modernize downtowns, address long-awaited infrastructure needs and boost local economies – in turn, bettering the quality of life for our state's residents."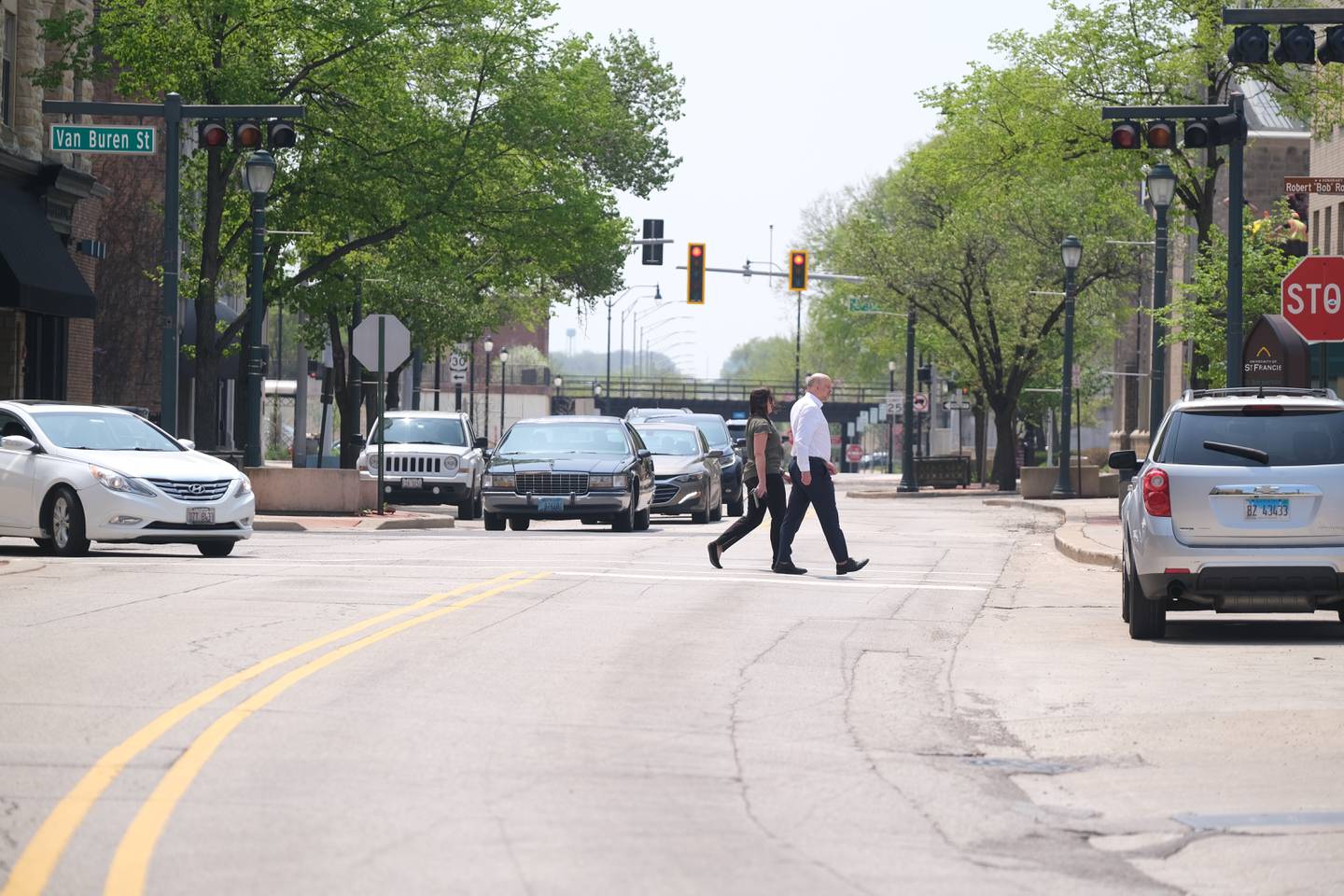 Joliet is starting an outreach program to get input on the future city square from the public, stakeholders, the mayor and the City Council.
The outreach campaign will continue next year with plans to complete a design of the square in 2023.
The cost of the square will vary depending on what the city decides to include, Dorothy said.
"Even if you look at a stage, you can do a very small stage or you can do a very large stage," she said. "You can include lighting. You can include seating."
Just what's included in the square will be determined after the outreach campaign is concluded, Dorothy said.
The city plans to begin construction in 2024.
The 2025 completion deadline is based in part on deadlines set by funding sources. But the city also wants the square ready for 2026, which is the 100th anniversary of historic Route 66, which runs through downtown, and the Rialto Square Theatre.
"We are determined to not be under construction [in 2026] so people who plan celebrations will have space to do that," Dorothy said.