Joliet has hired an engineer for the next phase of the project that would change the look of the city's main street downtown.
The plan includes an updated Chicago Street and a new plaza that could become a central gathering place for the city.
The City Council last week approved contracts with Civiltech Engineering for both projects: a $1 million contract for design of the plaza referred to as Joliet City Square and a $553,000 contract for phase two engineering on the Chicago Street project.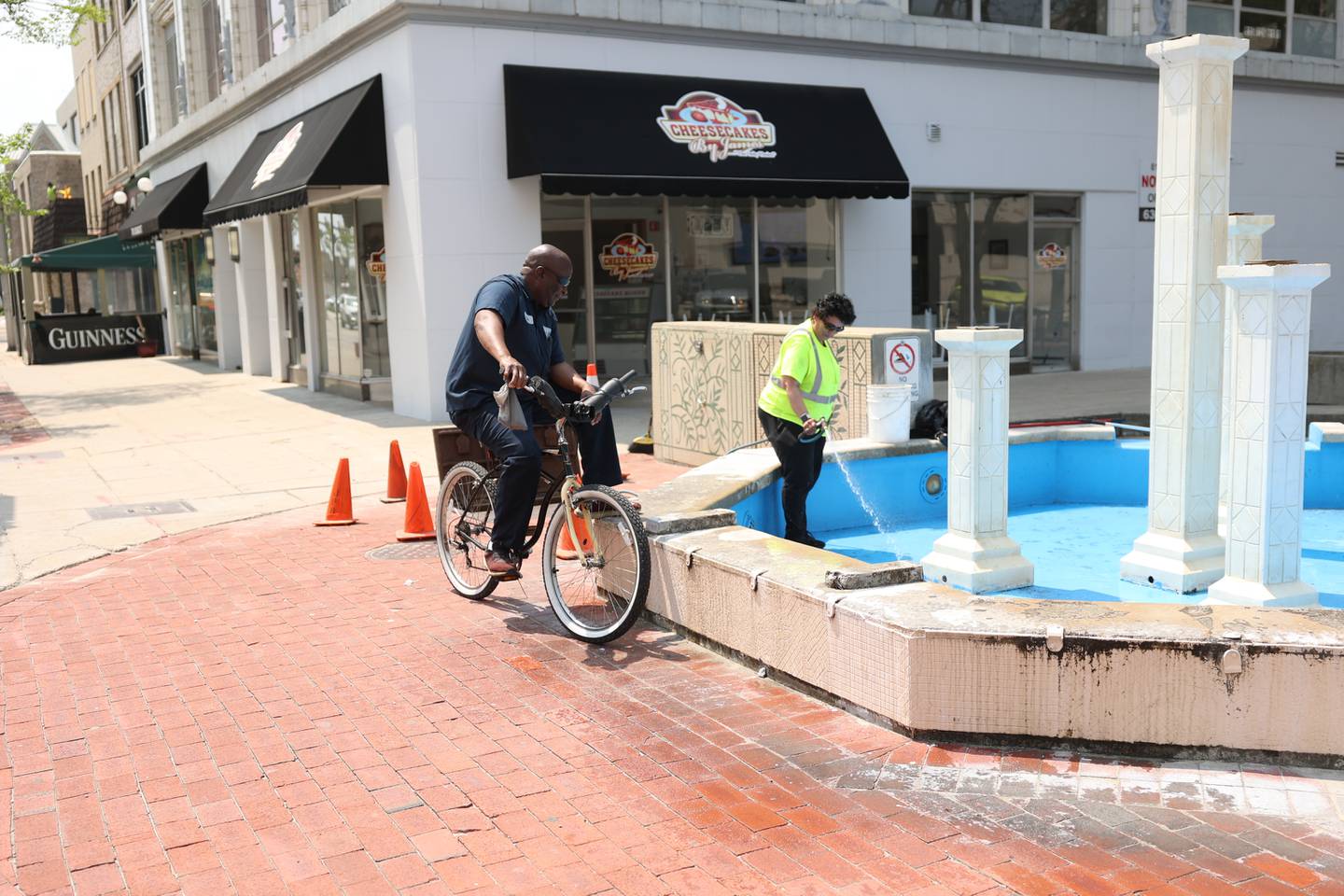 Actual construction is planned to start in 2024, although some utility work needed before construction starts could take place next year.
The city wants to create a more business friendly Chicago Street by adding street parking and eliminating the curving sidewalks that were added for a pedestrian mall appeal following the exit of retailers in the 1970s and early 1980s for what were then the new indoor malls away from downtown.
The project will have long-term impact, James Roolf, representing the Joliet City Center Partnership that advocates for the downtown area, told the City Council before it voted on the contracts on May 2.
"We now have an opportunity to create a future that gives future generations a history that's built on the many accomplishments of our city to date," Roolf said.
The project, he said, "would continue to facilitate economic development downtown."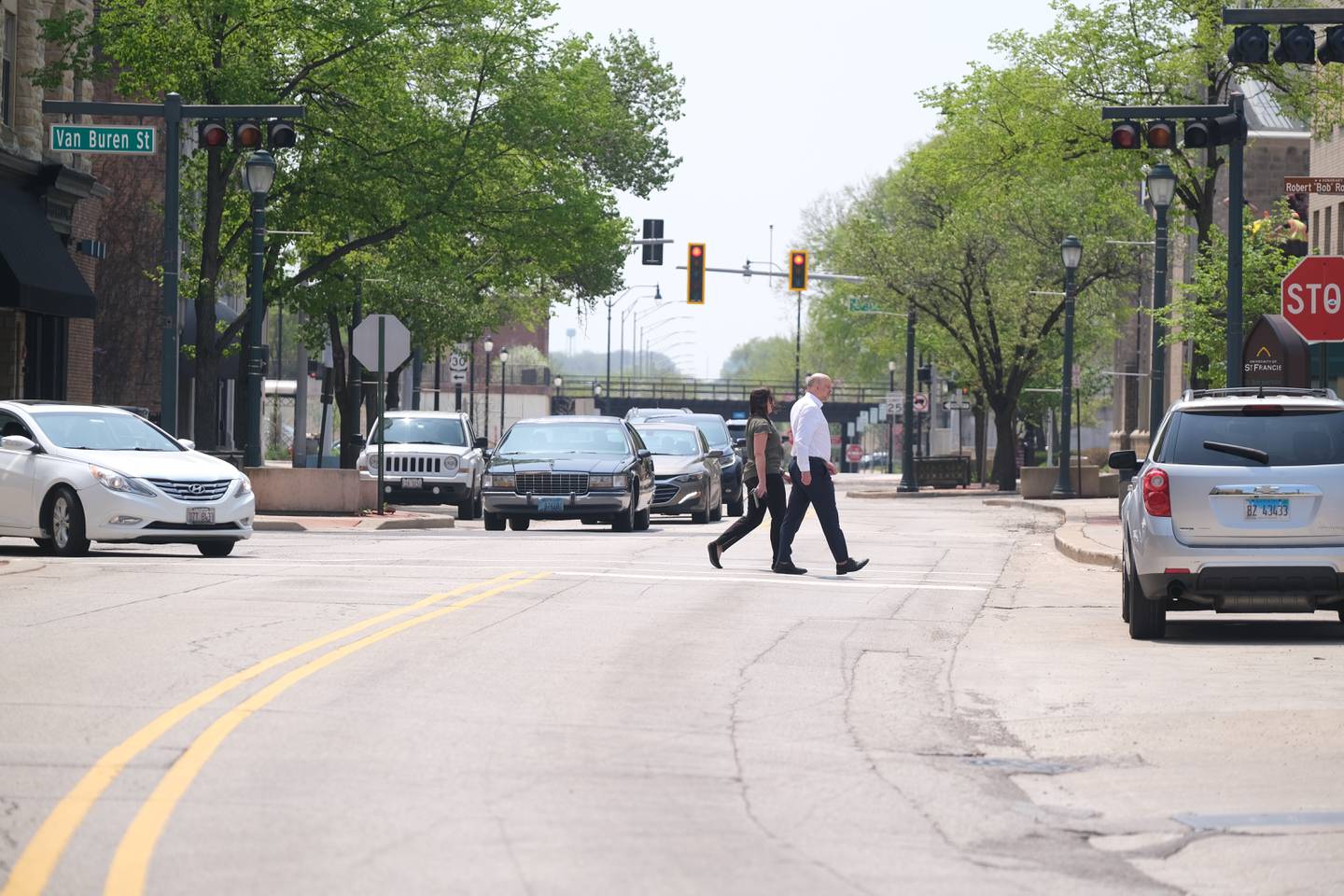 The downtown area has seen a resurgence in business in recent years, particularly from young entrepreneurs.
The Chicago Street plans have included space for outdoor dining and a possible bike path.
The redesign follows the reopening of the street between Washington and Jefferson streets in late 2020 to provide a direct path from Interstate 80 into the downtown business district. Chicago Street previously had been blocked off by a parking lot as downtown traffic was directed along Scott Street and away from the central business area.
The Joliet Town Square would create green space downtown while potentially providing areas for downtown concerts and play areas for children across from the library. It would be located across from the Rialto Square theater where a city parking lot exists now.
The Chicago Street redesign included in the Civiltech contract would run from Jefferson to Webster streets.