A New Lenox family severely injured in an April 4 crash sued two men who were charged in connection with the wreck.
The March 14 lawsuit from plaintiffs Philip Juarez; his wife, Valerie Juarez; and his two children also names Will County Sheriff Mike Kelley and the county itself as defendants, and blames Kelley for the actions of Will County Deputy Andrew Schwartz, 38.
Schwartz and George Kou-Kou, 21, of Plainfield, were both charged with felony aggravated reckless driving in connection with the crash that injured the Juarez family. Prosecutors alleged that Schwartz, who was off duty, chased after Kou-Kou, who then smashed into the Juarezes' vehicle.
Schwartz and Kou-Kou have pleaded not guilty to the charges.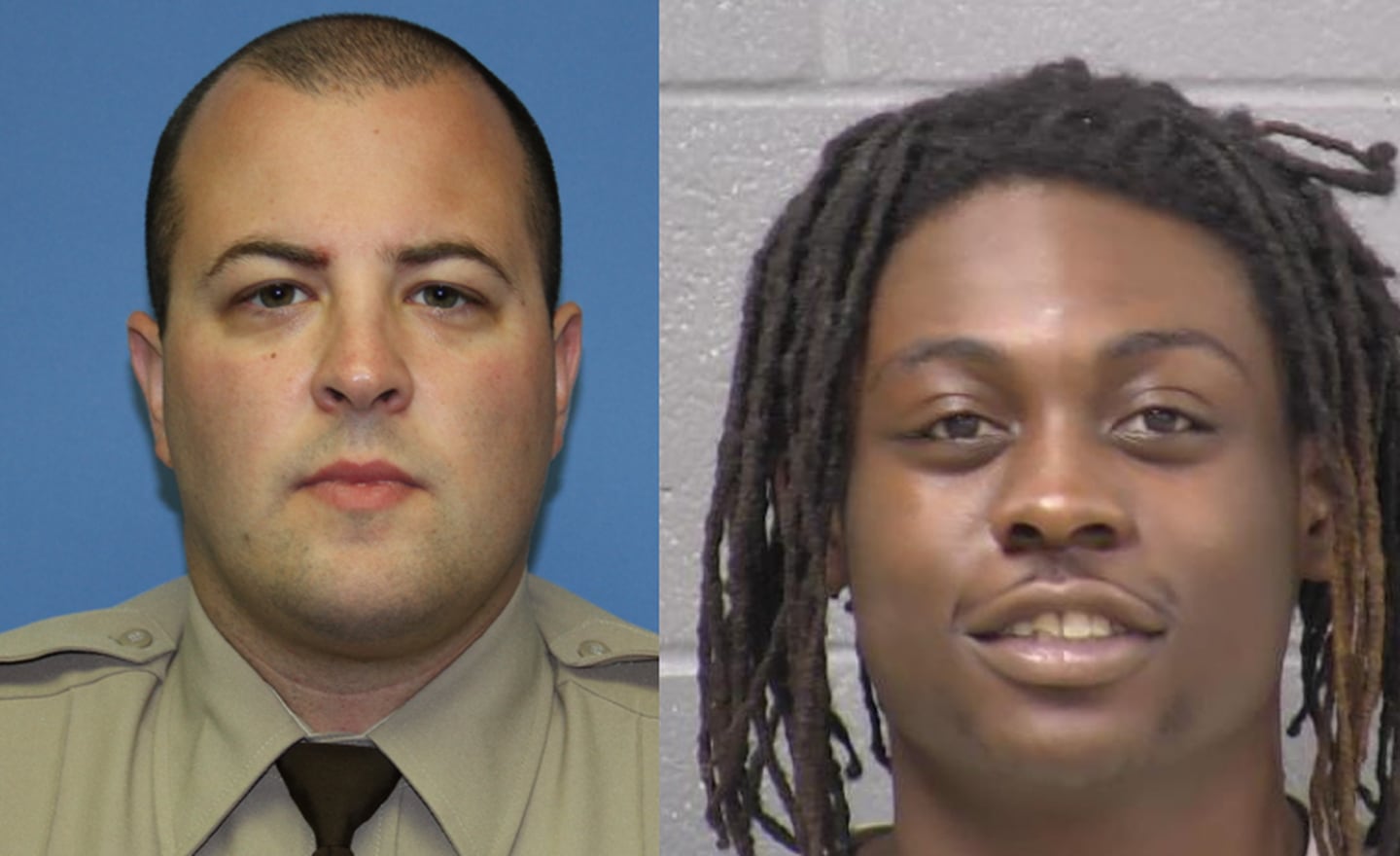 The Juarez family's lawsuit accuses Schwartz and Kou-Kou of negligence in the events leading up to the crash and claims Schwartz committed willful and wanton conduct. The lawsuit claims that Kelley and the county committed willful and wanton conduct through Schwartz's alleged actions.
Will County Sheriff's Office spokeswoman Kathy Hoffmeyer said Kelley does not make statements regarding pending litigation.
The attorney representing Schwartz in his criminal case, Jeff Tomczak, said he expects the lawsuit will be handled by his client's vehicle insurance attorneys. He declined to comment further.
Attempts to reach Kou-Kou by phone Friday were unsuccessful.
The Juarez family's lawsuit claims that before the April 4 collision on Plainfield Road, Schwartz was engaged in a high-speed vehicle chase of Kou-Kou in Joliet.
Special prosecutor Bill Elward outlined in a court filing the state's case against Kou-Kou and Schwartz.
Elward alleged that Schwartz's vehicle was "supposedly hit" by Kou-Kou's vehicle, causing "minor damage to the rear bumper" of Schwartz's vehicle. Kou-Kou then left the scene, he said. Schwartz called in Kou-Kou's license plate to 911 and was told he did not need to pursue, Elward said.
"The people's theory is that while Kou-Kou's car struck the Juarez vehicle, the crash could not have occurred without the reckless driving of both Schwartz and Kou-Kou," Elward said.
Tomczak has sought the dismissal of Elward's charge against Schwartz because it was vague and did not contain allegations to support the aggravated reckless driving charge.
Tomczak has contended that Schwartz is a victim of aggravated battery and other felonies stemming from the first crash involving Kou-Kou. He said someone in Kou-Kou's vehicle tossed a cup of liquid into Schwartz's vehicle, rear-ended him and didn't stop.