Joliet now has a city coin – three of them.
City Manager James Capparelli had the commemorative coins created to be handed out for awards and recognition.
When the Joliet Catholic Academy football and wrestling teams came to a City Council meeting last week to be recognized for its state championship seasons, Councilman Pat Mudron handed out a batch of them for team members.
"We have a new tradition that our city manager has brought with a coin that has our logo on one side and the bridges, which we always don't like here, but the bridges on the other side," Mudron said as he presented the coins and couldn't help remarking on the often non-functioning although picturesque downtown drawbridges that have been used before as a symbol for Joliet.
The city seal depicting Joliet as the crossroads of Mid-America was on the coins handed out by Mudron.
There are two others – one with police department seal and the other with the fire department seal – to be used for recognition of police officers and firefighters.
Capparelli, an Army veteran who achieved the rank of colonel in the Reserves, said the coins are intended for a similar purpose as challenge coins used in the military.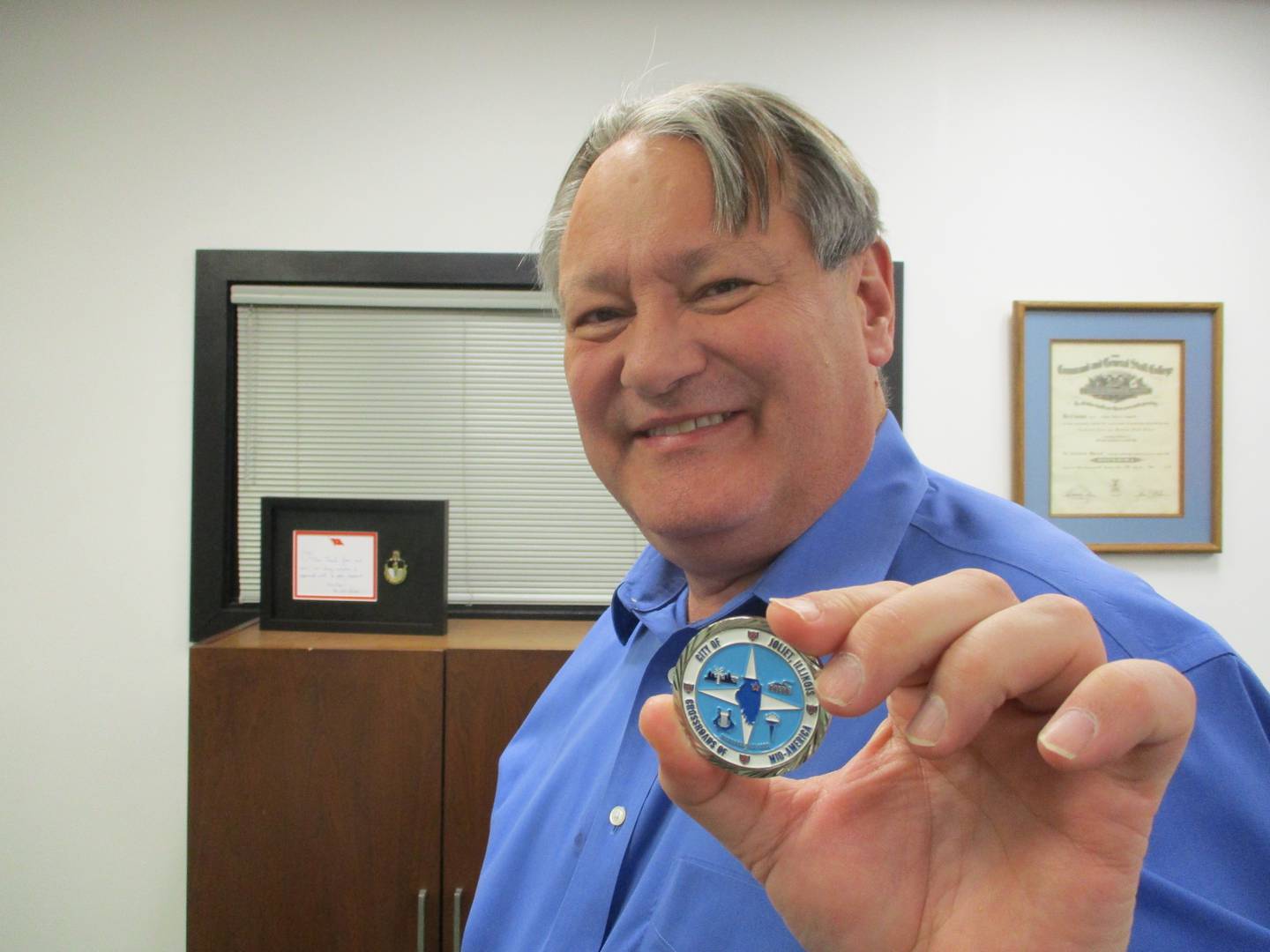 "It's for achievements and excellence," Capparelli said. "As opposed to a certificate or a piece of paper, you get this commemorative challenge coin."
The coins may create a lasting impression for recipients of city recognition, he said.
"They're very nice, and I think it will have a cachet about it," Capparelli said. "I want them to have value.