FIRST TEAM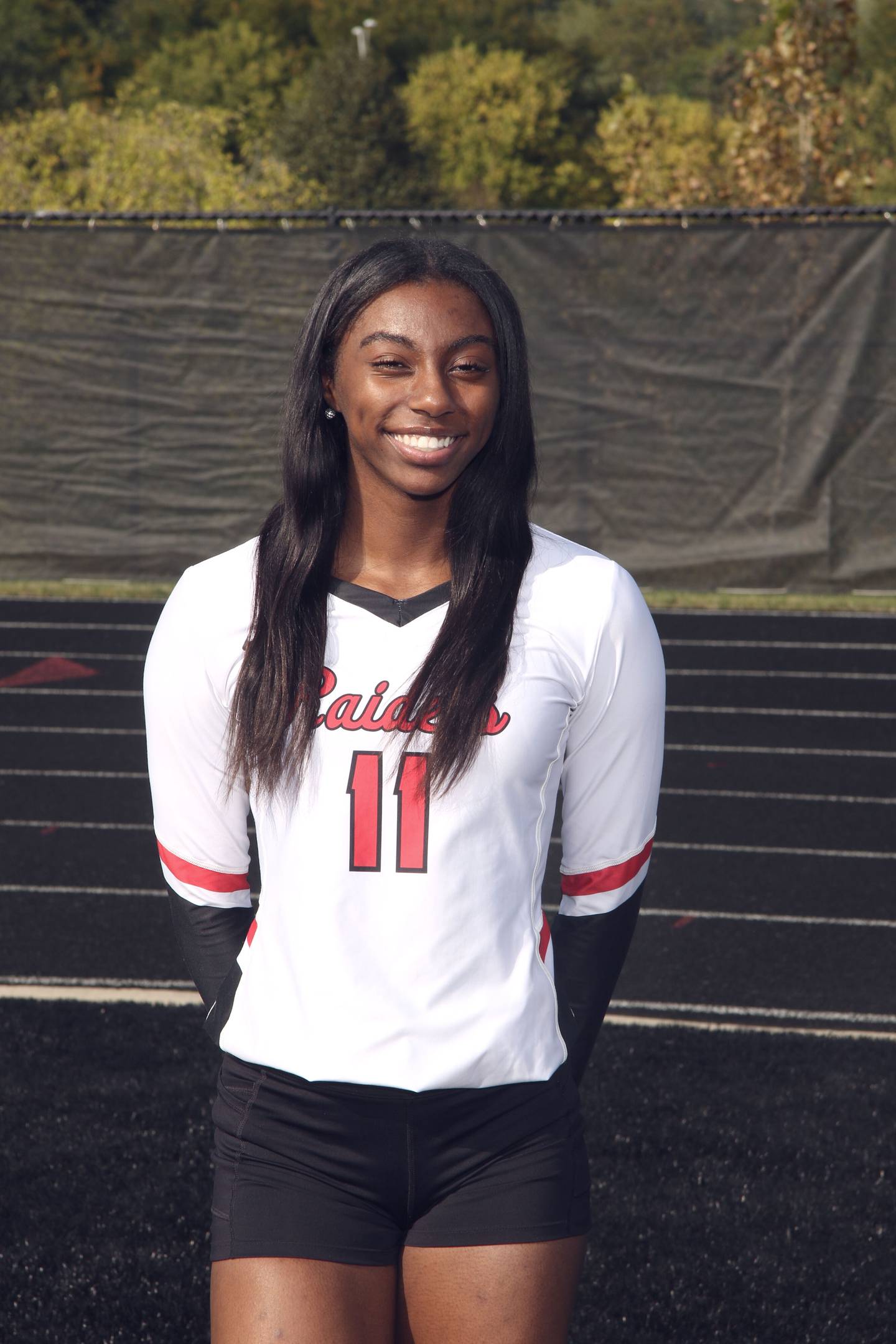 Cydney Anderson, Bolingbrook, OH
Anderson made contributions all over the court for the Raiders as they captured the school's first ever regional championship. Anderson, just a junior, continued to develop into a big time threat at the net finishing with 284 kills and 18 solo blocks to go along with 26 service aces and 135 digs.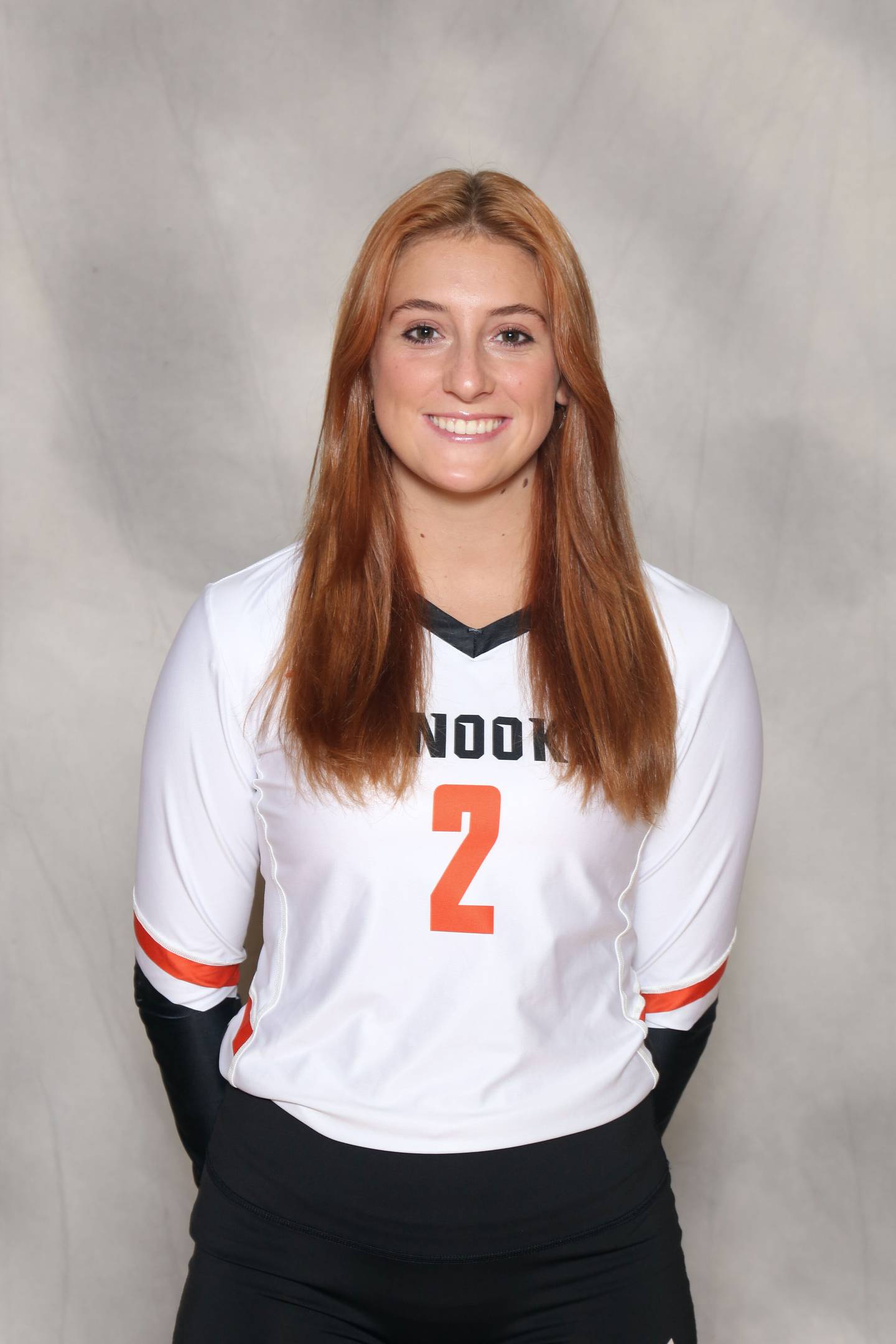 Anna Baranski, Minooka, RH
Baranski was an all-around performer for the Indians as she has been a Southwest Prairie Conference performer in each of the last two seasons. Baranski finished the season with stat stuffing performances in nearly every statistical category, finishing with 210 kills, 310 assists, 223 digs, 90 blocks and 15 service aces.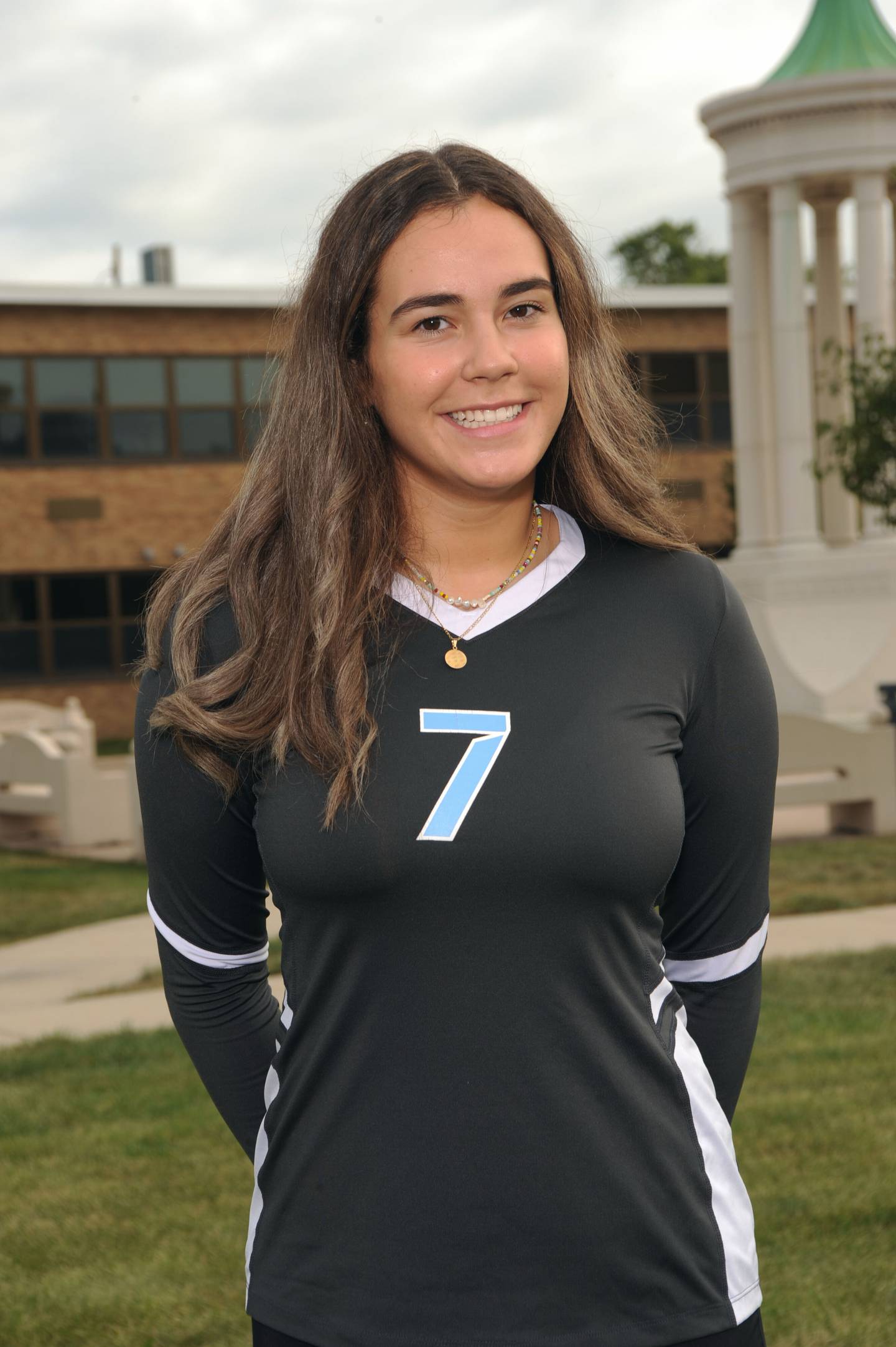 Crystal Galaviz, Joliet Catholic, OH
Galaviz was one of the leaders for the Angels as they were the lone area team to reach the IHSA state finals, ultimately finishing fourth in the Class 3A State Tournament. Galaviz was a driving force in that quest finishing with 229 kills, 47 blocks and 189 digs. She also had a 24-kill match earlier in the season.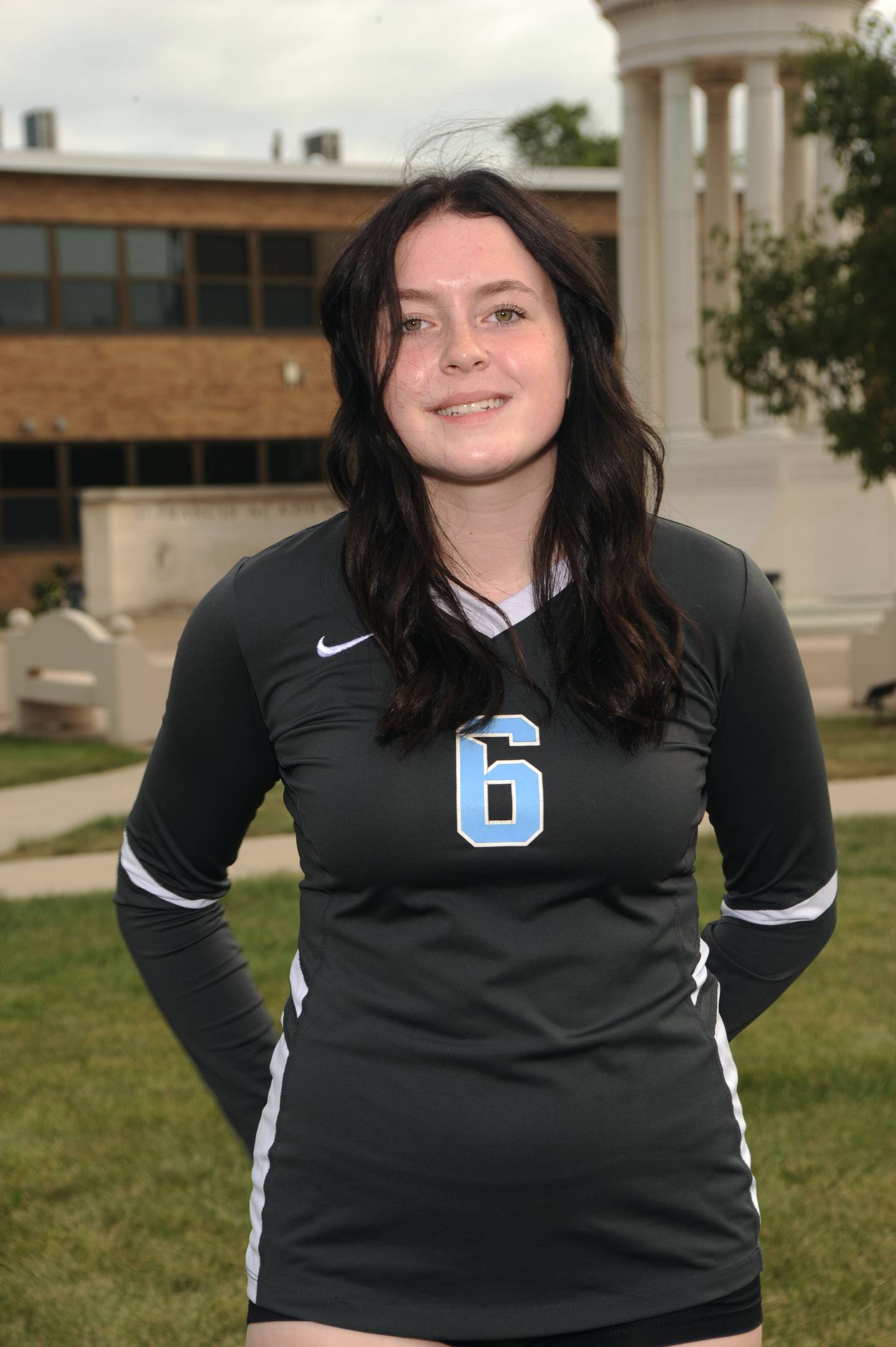 Riley Hungate, Joliet Catholic, OH
Hungate was another extremely valuable performer for Joliet Catholic in that Class 3A state tournament run. Hungate led the Angels with 246 kills and also added 210 digs to to the cause. Hungate also chipped in 18 blocks and contributed 45 assists.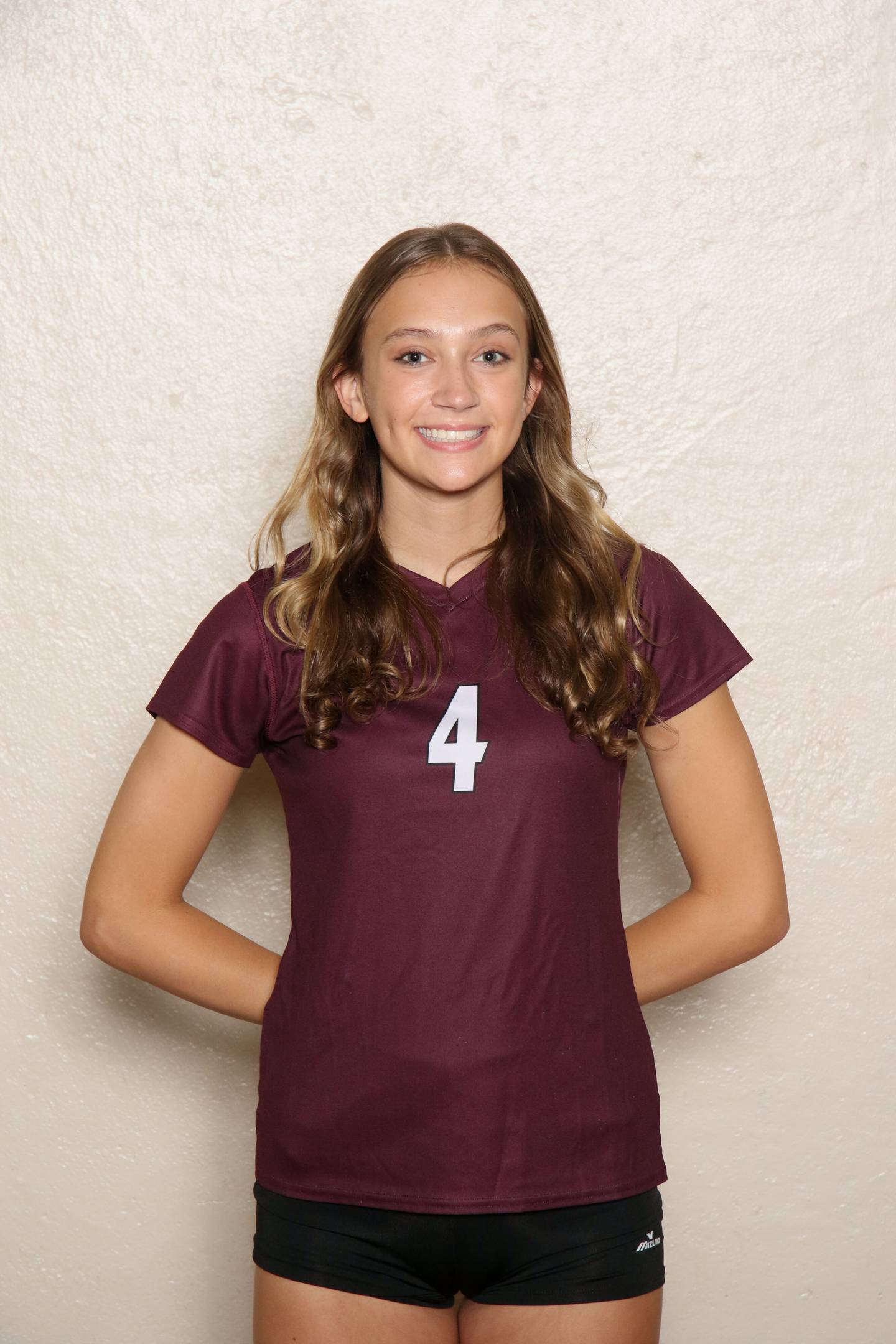 Grace Juergens, Lockport, OH
Juergens was listed as an outside hitter for Lockport but was perfectly capable of fulfilling whatever role that was needed by the Porters. She never left the floor and was named SouthWest Suburban All-Conference. She led Lockport with 236 kills for the Porters who went 31-7 on the season. She also contributed 226 digs and 33 service aces.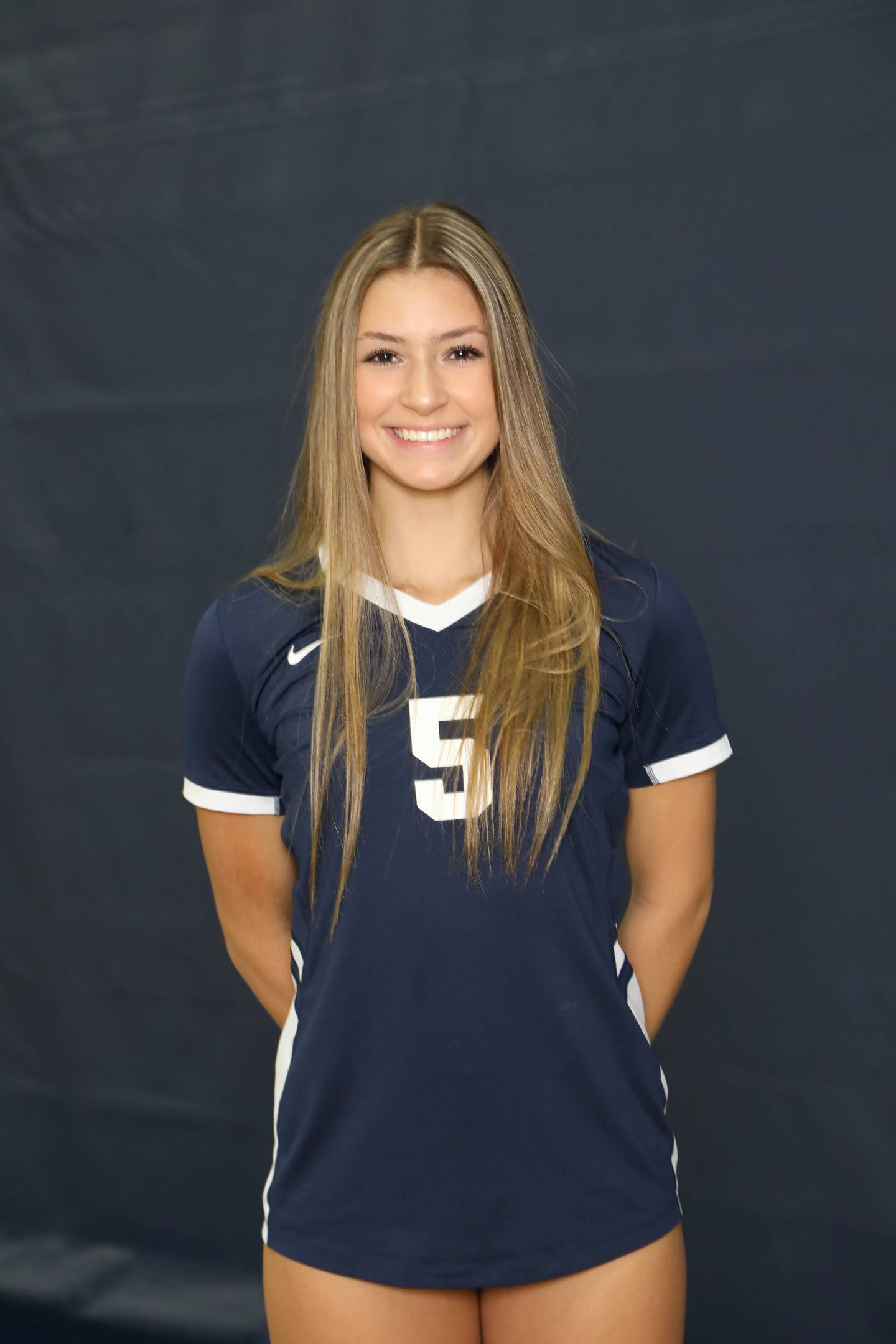 Grace Ulatowski, Lemont, OH
Ulatowski was a powerful attacker for Lemont as she pounded down 308 kills this season earning the nod as the Player of the Year in the South Suburban Blue Conference. Ulatowski, a junior, also collected 203 digs and 112 service points, including 23 aces.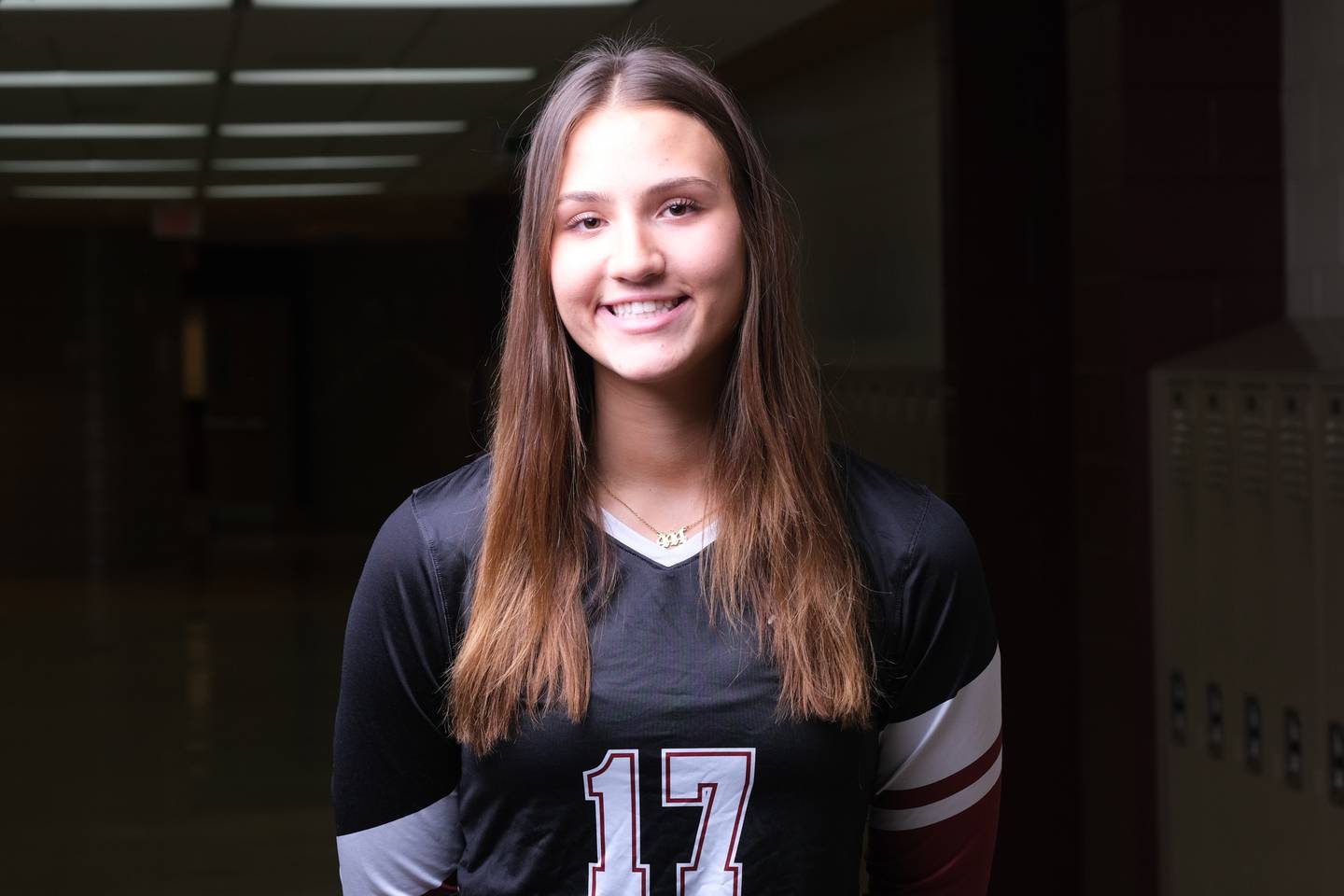 Ella Wrobel, Plainfield North, OH
The senior standout and Herald-News Player of the Year had a laundry list of statistical accomplishments at Plainfield North. Her 483 season and 1,118 career kill counts are both school records for the Tigers. She helped power Plainfield North into the sectional finals where the Tigers fell to Metea Valley, who ultimately won the Class 4A State Title. Wrobel was also named an Under Armour All-American, an All-Region performer as well as a first team All-American by the AVCA.
SECOND TEAM
Ashlyn Berczynski, Minooka, Libero
Bella Dixon, Joliet Catholic, Libero
Cameryn DeBlecourt, Lockport, Setter
Ava Grevengoed, Joliet West, OH
Lauren Jensen, Plainfield North, OH
Grace Juergens, Lockport, OH
Ava Napkin, Lincoln-Way East, OH
Madison Shroba, Bolingbrook, OH
HONORABLE MENTION
Kinsey Bakhaus, Plainfield Central, OH
Olivia Baxter, Joliet West, OH
Isabella Bean, Lincoln-Way West, OH
Jada Hampton, Minooka, MB
Sarah Harvey, Bolingbrook, Setter
Jada James, Lincoln-Way East, OH
Lilla Ray, Joliet Catholic, Setter
Malya Sayre, Peotone, OH
Jenny Shook, Plainfield Central, Setter
Alexis Simkus, Lockport, OPP
Ava Smith, Morris, OH
Ella Strausberger, Plainfield North, Setter
Leah Talley, Wilmington, Libero
Olivia Vaughn, Bolingbrook, Setter