PLAINFIELD – History repeated itself Tuesday night as Plainfield East defeated host Plainfield Central in an exciting three-set Southwest Prairie Conference match, 25-21, 23-25, 25-22.
The two teams met Sept. 25 at the Kaneland Tournament, and the Bengals defeated the Wildcats in three on that night also.
With the IHSA tournament starting in two weeks, the Bengals (8-14, 5-2) appear to be peaking at the right time, as they received a 12th seed and the Wildcats a sixth seed in the Class 4A Oswego Sectional.
"This was a fun one tonight, and it's always good to come on the right side of these," East coach Kurt Dolson said. "We are peaking and playing our best volleyball at the right time. I have no problem with our seeding, and our record doesn't show the type of volleyball we are playing right now."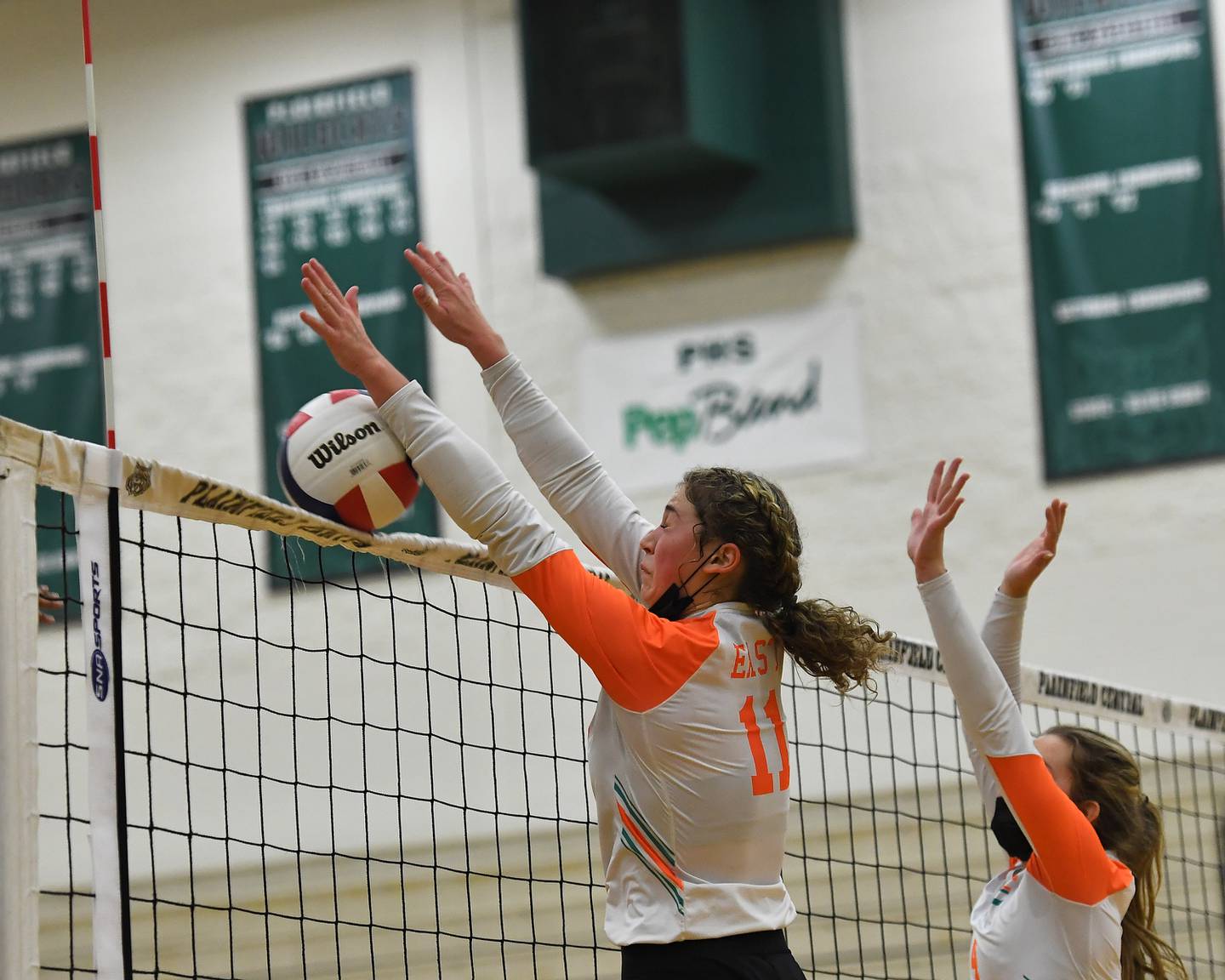 The Bengals will open tournament play against Yorkville, which is the fifth seed, on Oct. 26.
"I'm happy where we landed in the bracket and will will play Yorkville next week in a conference match."
In the first set, neither team had a lead of more than three points, and with the set tied at 19-19, senior Taylor French went to work for the Bengals. She had two consecutive aces off her patented jump serve, as the Bengals got to a 22-19 lead and finished off the first set.
"Tonight was a lot of fun," French said. "Most of us know each other, play club ball together, and it's great to come the their place and get the win. I take great pride in my jump serve. It's something I started doing real early when I started playing volleyball, and it has gotten so much better with all the help of my coaches.
"We are playing really well as a team. It has taken a little while, but our bond among teammates has come on really strong, and we are playing our best at the right time."
The second set was as close as you could get, as the teams went back and forth until Central put the set away on a crazy last point that seemed as if it would never end.
The decisive third set saw East in control the entire way, but the scrappy Wildcats would not give in. Trailing 22-15, Central came all the way back and only trailed 23-21 but couldn't find a way to get past the Bengals.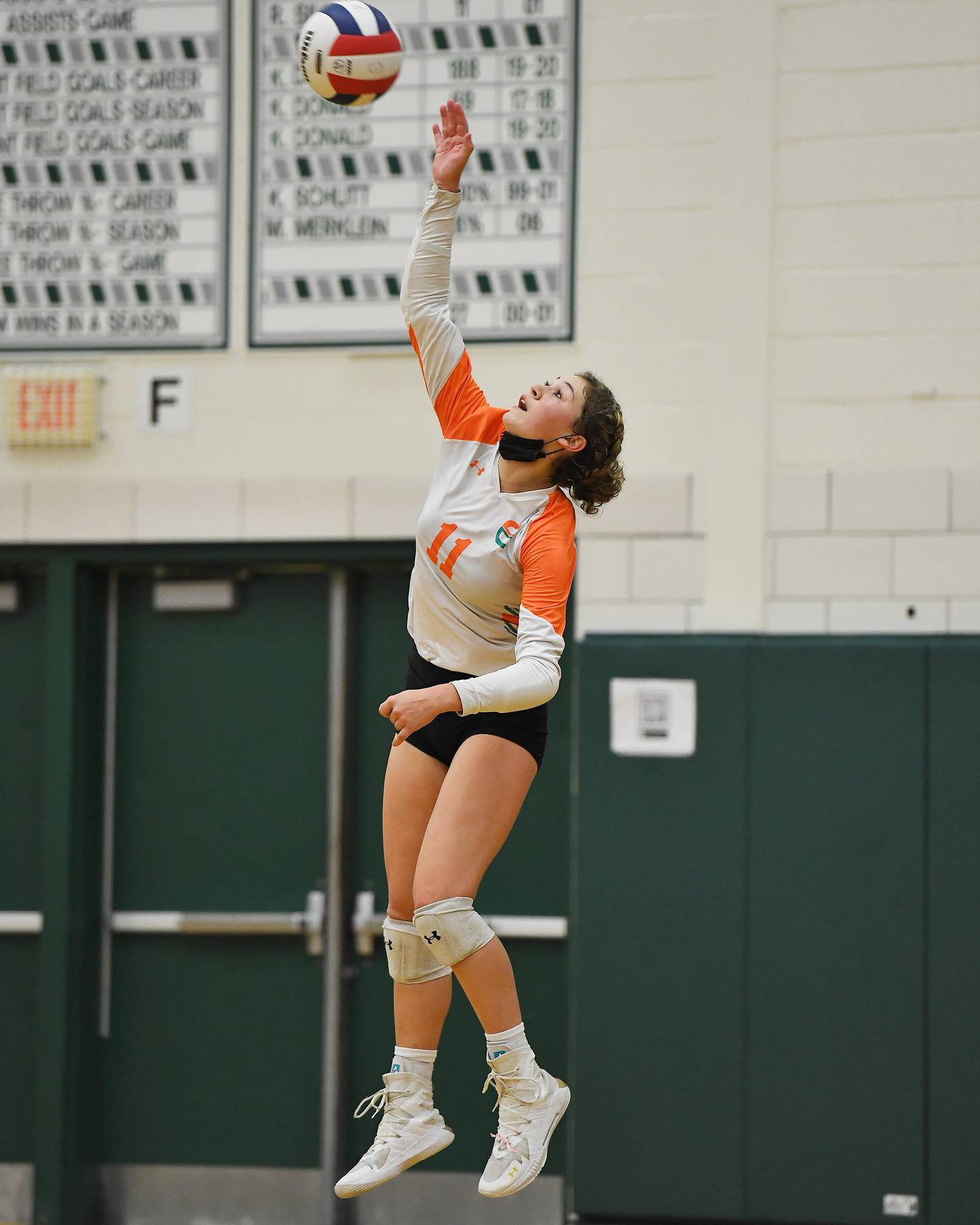 The third set was all French and fellow senior Mazie Gierat, as the two combined for 12 kills. French also had another ace.
"Tonight was really fun, exciting volleyball, and the gym was loud," Gierat said. "This really shows that all of our hard work is paying off. We are really learning how to play together as a team and this really feels good right now."
Central (15-11, 4-4) needs to get back on track after a long winning streak earlier in the season.
"Right now we are just in a little bit of a slump, but credit East tonight, they are a good team," Central coach Robert Richardson IV said. "It's just little things that can easily be corrected, like the mental mistakes, not being in the right position, missing a tipped ball. It's nothing big, but we need to correct it. Those little things just adds to the frustration at times."