CHARLESTON – Elissa Perkins hit the reset button Saturday and came away with a pair of state medals.
The Plainfield East senior and Wisconsin recruit finished third in the Class 3A triple jump and ran a leg on the seventh-place 4x200 relay in the IHSA Girls Track and Field State Meet at Eastern Illinois' O'Brien Field.
"I was hoping for a top-three finish [in the triple jump], so I'm happy I pulled that off," said Perkins, who went 12.11 meters (39 feet, 8.75 inches). "Prelims didn't go my way, but I'm glad I could come back on finals day and put it all together."
Part of that is getting used to the drill of shuttling back and forth between the jumps and the track.
"Yeah, it was a little bit of a struggle from jumps to running out on the [starting] line and going for the relay for the prelim day," Perkins said. "But we managed to pull it off. Our time wasn't the best, but we ended up getting a medal."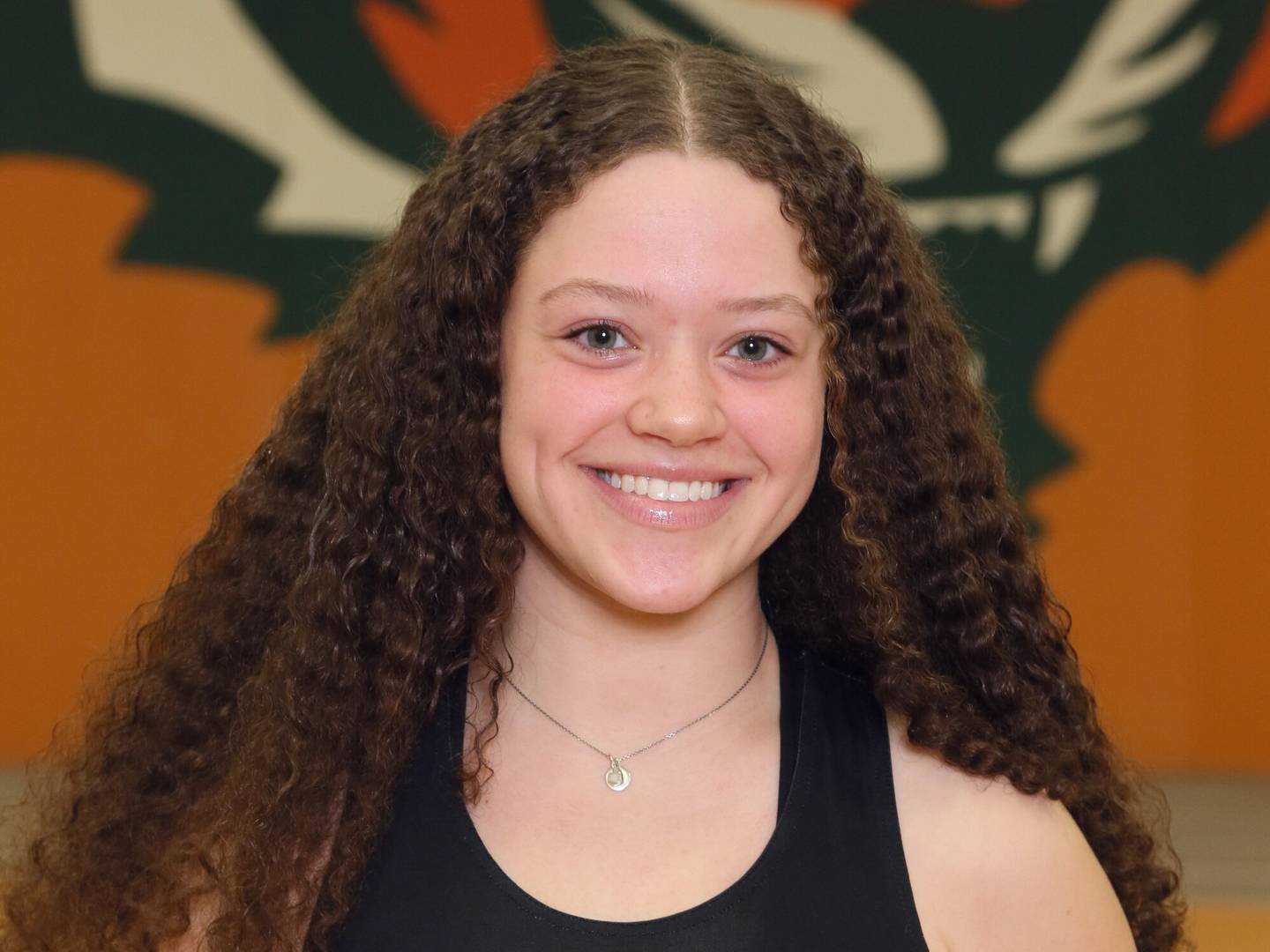 Perkins also advanced to the long jump final and finished 14th.
"I was hoping for a long-jump medal, but as I said, prelim day didn't really go my way," she said. "But it happens, you're not always going to have your best days when it counts."
In any case, she still had another chance in all three events and aimed to make the most of it.
"I tried to basically brush it off," Perkins said. "Today's a new day, I knew that I had three more jumps in me, so there was a lot of room to improve. And I'm glad that's what I did."
Also winning a pair of 3A medals was Plainfield South junior Jahnel Bowman, who took fourth in the triple jump (12.01 meters) and seventh in the 400 at 58.27 seconds.
"I wanted to get first in the triple. I wanted to jump 40 [feet]," she said. "And I just wanted to place in the [400]."
At a meet where heat is the norm, the lower temperatures were to Bowman's liking.
"Do I like it cool? Yes," she said. "I would take this weather over anything. This is when you perform your best."
Other top Joliet-area finishers in 3A included Romeoville junior Tania Miller, who took third in the 100 (11.89), Plainfield North's third-place 800 relay team and Lincoln-Way East sophomore Kyra Hayden, who was fourth in the 300 hurdles (45.00).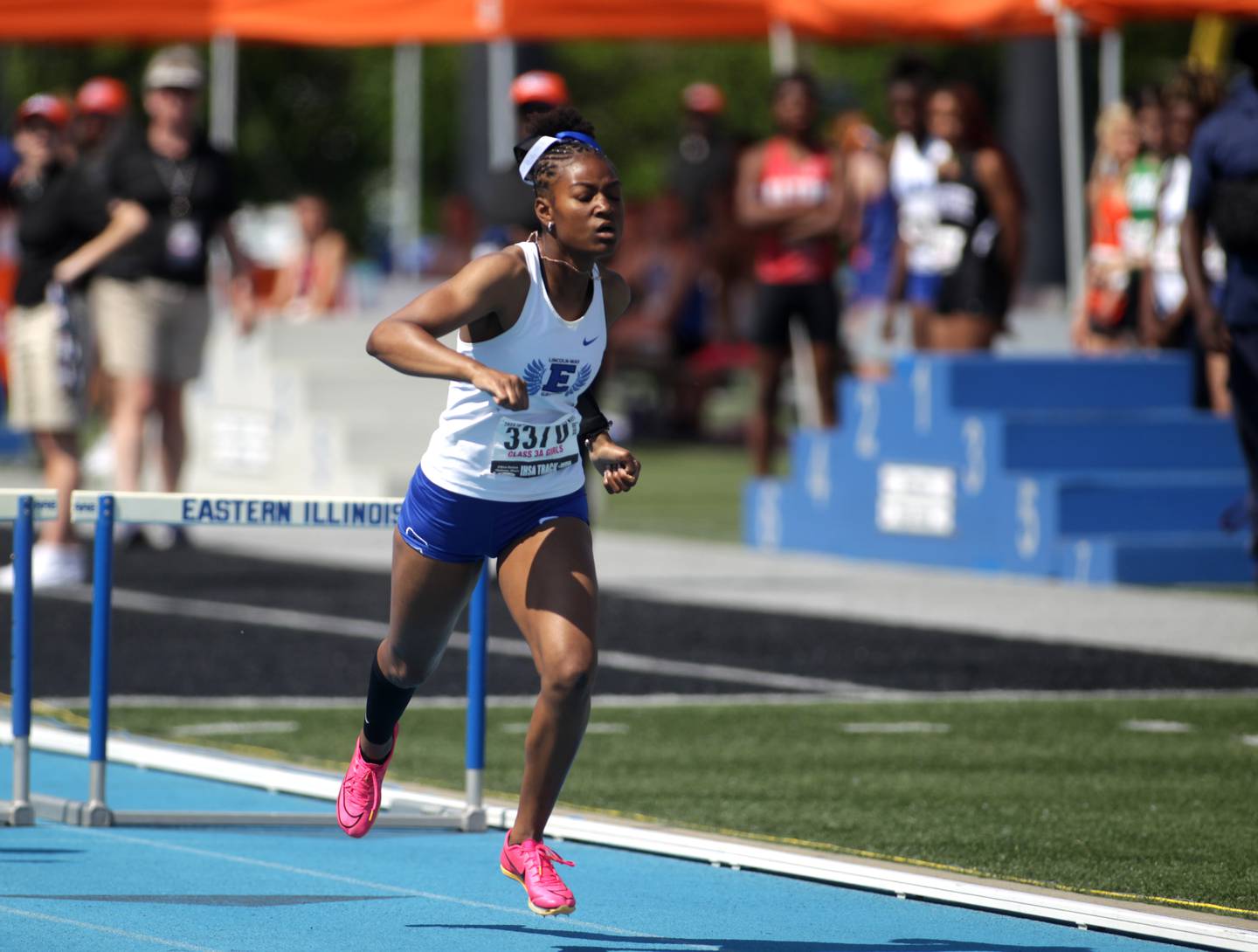 In Class 1A, Seneca won the program's first state trophy, finishing second to Winnebago, 60-58.
Senior Anna Bruno, the area's only individual state champ, won the long jump at 5.50 meters (18-0.5) and picked up three more medals in relays. The last was the 4x400, which the Irish won for the second straight year.
"We kind of knew we had potential," Bruno said. "And then with our incoming freshmen, we saw a lot of talent.
"But to be able to actually have it as a reality to make it through the season and still be at our top is something. It's really a blessing that God gave us."
"I'm really happy for her," Seneca coach Terry Maxwell said. "She struggled with injuries last year.
"She put aside her individual events and went all-in on the 4x1, 4x2 and 4x4 for us. She's just been a heck of an athlete, and we're really going to miss her."