Perhaps one of the most obvious signs of respect a soccer team can show an opponent is to assign a defender to shadow a player throughout a match.
Teams facing Joliet Catholic Academy this past season tried to use that tactic several times against forward Morgan Furmaniak because of the offensive threat she posed to defenses.
Put simply, it didn't work.
The senior scored 39 goals to help the Angels (16-2-1) reach the Class 2A State Final where they lost to Troy Triad.
Despite falling just short of a state title, Furmaniak's scoring prowess, be it splitting defenders on a perfect through ball from a teammate or soaring through the air to head a cross into the back of the net, was undeniable.
Still, when asked to assess her own performance this year, Furmaniak conceded that her personal numbers came as a bit of a surprise.
"I don't know where all those goals came from," she said. "That's such an absurd number. I never would have thought I'd score that many goals."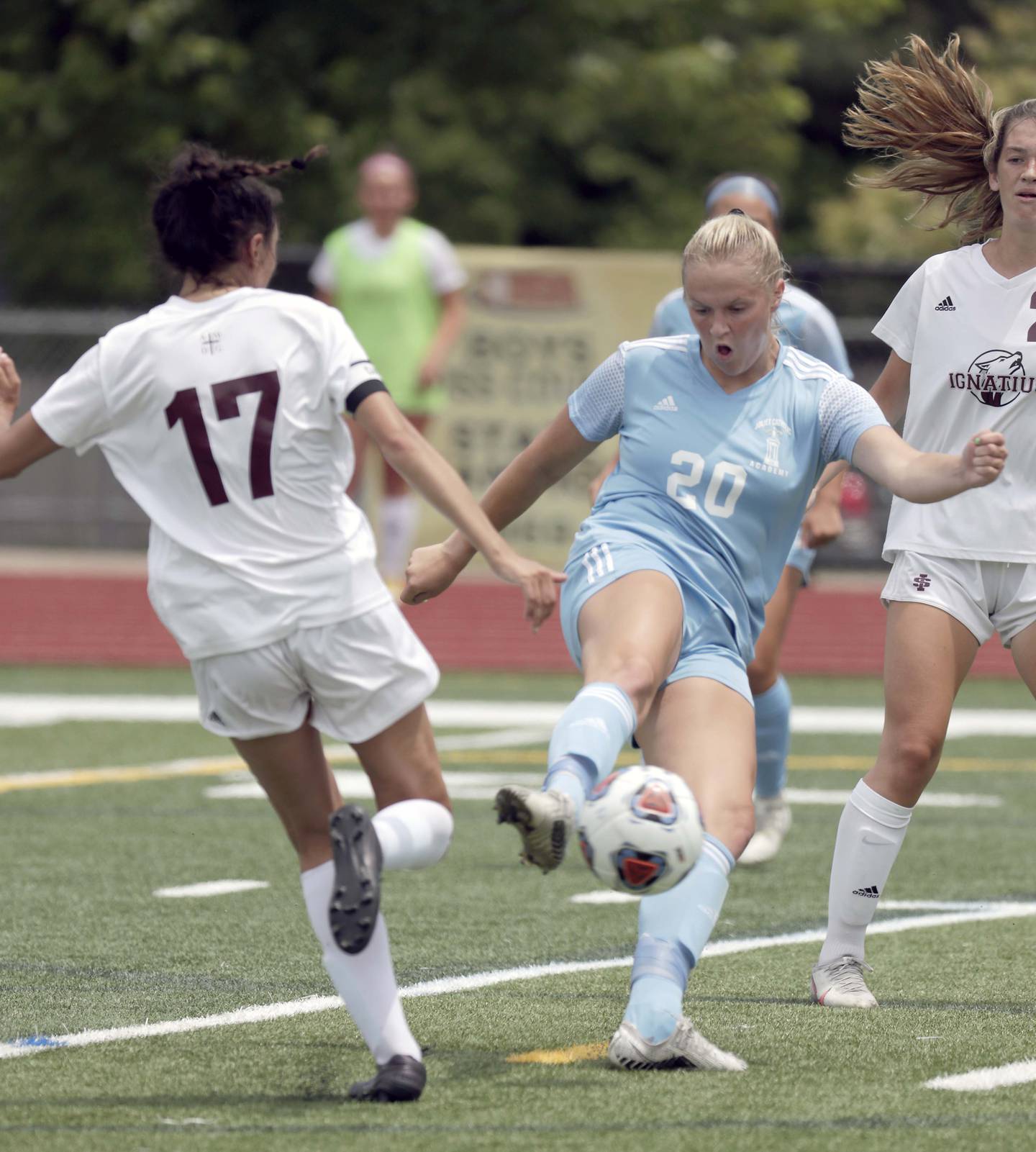 She said that finishing in fourth place in the 2019 season, then missing the entire 2020 season because of the COVID-19 pandemic, served as extra motivation to push herself this year.
Of course, Furmaniak also credits her teammates who facilitated many of her goals and were able to take advantage themselves when opponents focused attention on her.
The Angels usually dominated possession thanks to their solid defense and ability to win the ball, even after losing possession. Then, once JCA had the ball, Furmaniak said she would know where to run to receive a pass from teammates like Emma Gruber, Kendall McLeod, Kailyn Terry, Breanna Ciemny or Alaina Wildenradt.
Furmaniak also recorded plenty of assists helping Wildenradt notch 17 goals of her own while Gruber scored 13.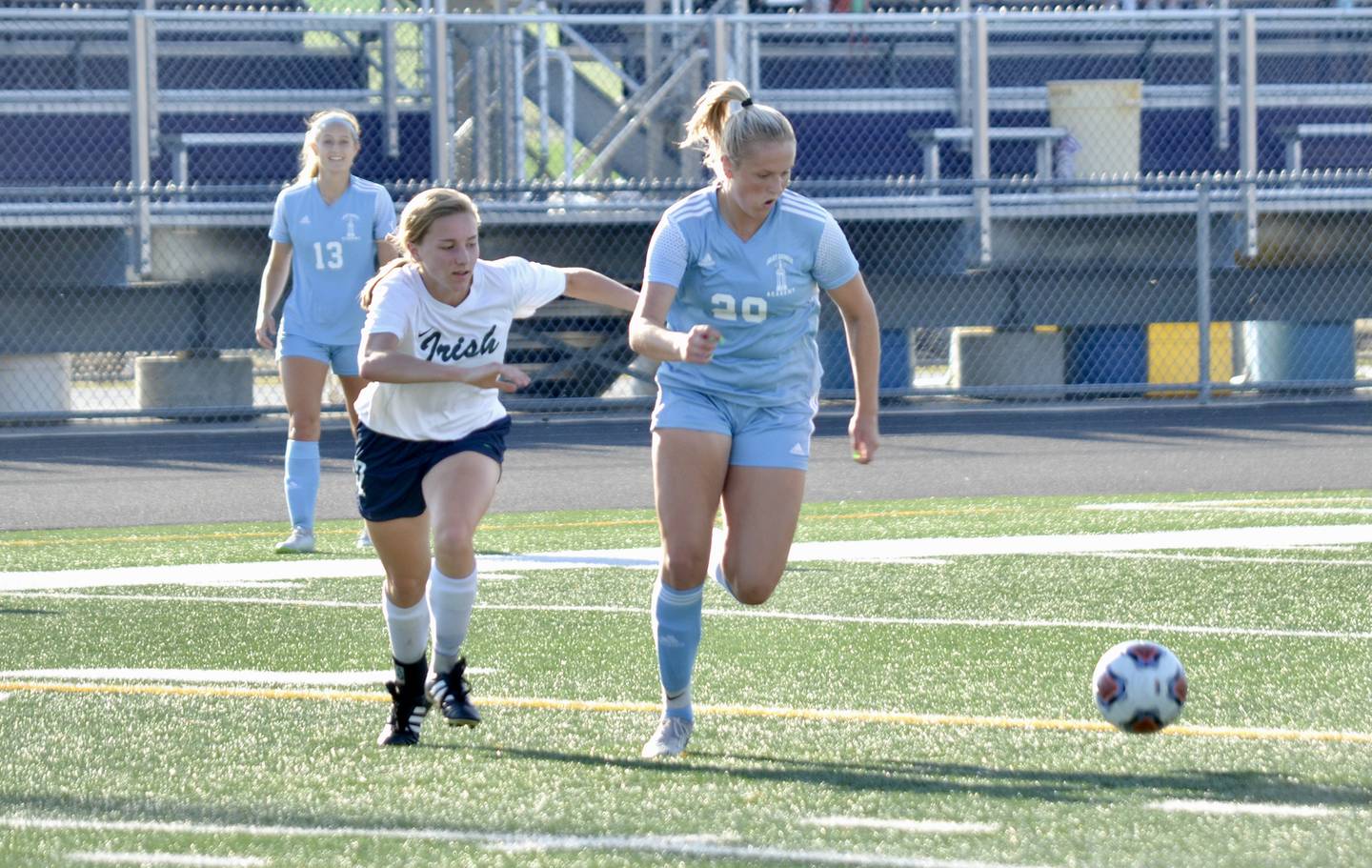 Furmaniak said the key was the years of experience playing with one another for school and club teams. Furmaniak said she's been playing with some of her teammates as long as a decade, so their familiarity with each other's style and skills made the whole operation work.
"I think just having … chemistry was just so important on our team," Furmaniak said.
Furmaniak also described the work she and her teammates put in over the years, from working with a trainer to better her speed, to coach Oscar Valdez's demanding running drills.
She described one drill in particular in which the team had to sprint around cones set up like a box and lap Valdez twice before stopping. Furmaniak described the experience as "the worse running I've ever done."
Still, Furmaniak credited Valdez for pushing her and the team to reach the heights they did and "not take the easy way out."
"He actually did teach me that, because look at us now," she said, referring to the team's success.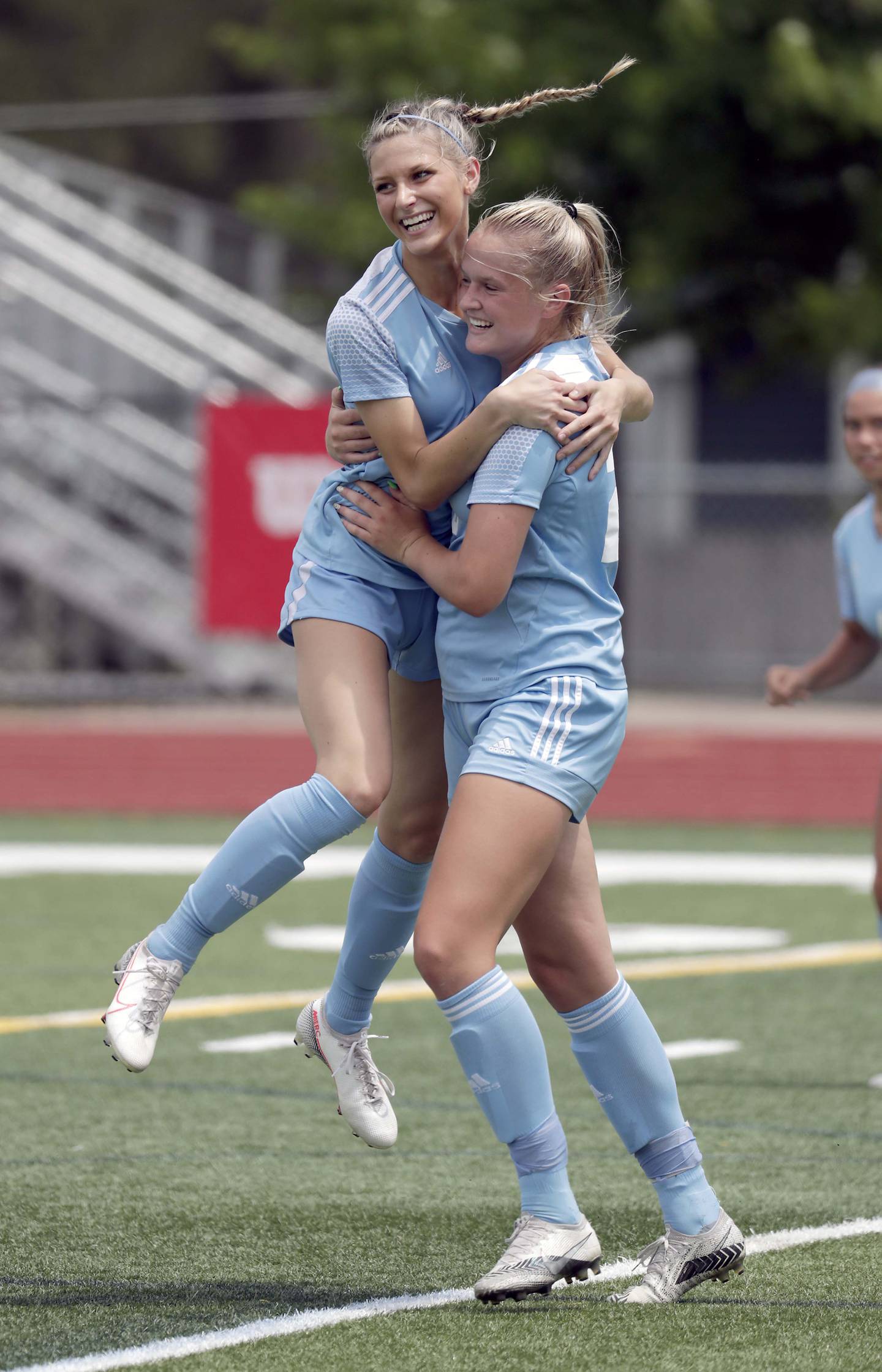 As for the future, Furmaniak will be taking her talents to Weber State University in Ogden, Utah, later this year. She admitted part of the appeal of the school was its location.
Furmaniak said in the past that she wasn't quite sure she would play soccer at the next level but is excited to get the opportunity at a Division I school.
Before heading to Utah to train with the Wildcats, Furmaniak said she's been focused on her fitness, especially for running in a higher altitude than she's used to.
While focused on preparing for college, Furmaniak said she'll miss her high school experience and the bonds with her teammates. Moreover, she said she was proud of the legacy that her and her teammates left after such an noteworthy season.
"That's what I think is the coolest part," she said. "I was able to be a part of something like that."