Southwest Prairie Conference
Joliet Central
Coach: Patrick McGovern
Top returners: Tony Toledo (113), Edwyn Ochoa (126), Camron Davis Jones (145), Kameron Mitchell (160), Ryan Ruiz (170), Phil Johnston (182)
Worth noting: Joliet Central will turn to its veterans to lead the path for some of the underclassmen that will fill spots on varsity. They all will be looking to follow the path of Toledo, a returning IWCOA State qualifier from the spring.
"Joliet Central will look to lean on their five starting seniors for leadership and results," McGovern said. "We are excited for the future and where our kids will be in February."
Joliet West
Coach: Charles Rumpf
Top returners: Matteo Russi (120), Gavin Garcia (152), Justin Pullen (160), Jovon Johnson (182), Jake Schmitt (195), Bryan McCoy (220), Wyatt Schmidt (285)
Top newcomers: Carson Weber (106)
Worth noting: The Tigers have two wrestlers returning that reached the state meet in Russi and McCoy and both finished in the top eight of their respective weight classes. Five more wrestlers that return for the Tigers also were sectional qualifiers. Nine classifications are covered by experienced wrestlers looking to build on last season's success.
"We are the returning SPC East Division Champions and nearly won our regional during the modified summer season. Most of our 2021 lineup is back," Rumpf said. "We have an extremely tough dual-meet schedule and hope to be battle-tested but healthy heading into regionals next February.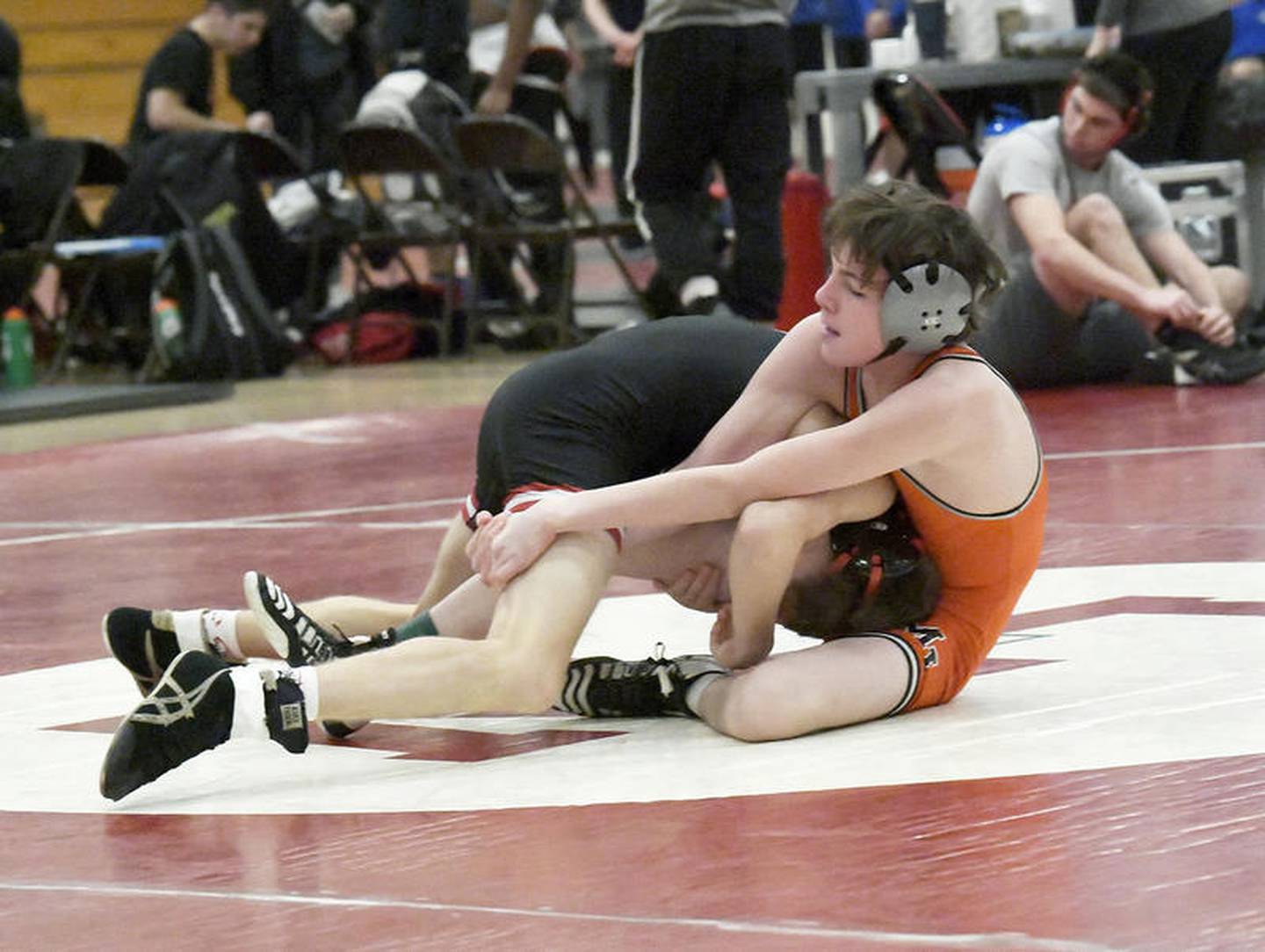 Minooka
Coach: Mike Kimberlin
Top returners: Dylan Harder (106), Dominic Schiavone (126), Elijah Munoz (138), Louis Johnson (195)
Key newcomers: AJ Frescura (120), Cale Stonisch (132)
Worth noting: Although the Indians took a pretty substantial hit to its ranks with graduation, the program still has more than 100 participants, and if that depth continues to improve Minooka still looks to be in a position to have a solid season. Schiavone, Munoz and Harder should anchor the team, and Johnson looks to build on a sectional qualification from the spring despite being injured most of the season.
Plainfield Central
Coach: Terry Kubski
Top returners: Alex Bowen (182), Gavin Enders (132), Kevin Hartnett (145), Oscar Luevano (132), Jake Meskauskas (152), Lucas Mena (126)
Key newcomers: Antonio Montoya (285), Jack Bowen (126/132), Sam Sicinski (106)
Worth noting: Plainfield Central is a relatively young team but does have a pair of sectional qualifiers returning in Enders at Hartnett.
"We are a young team, so it is going to be fun seeing the team develop throughout the year. We are building off the strong finish we had with a good representation at fresh/soph state," Kubski said. "The best part of this team is they love wrestling and competing, and you see it every time they go out there."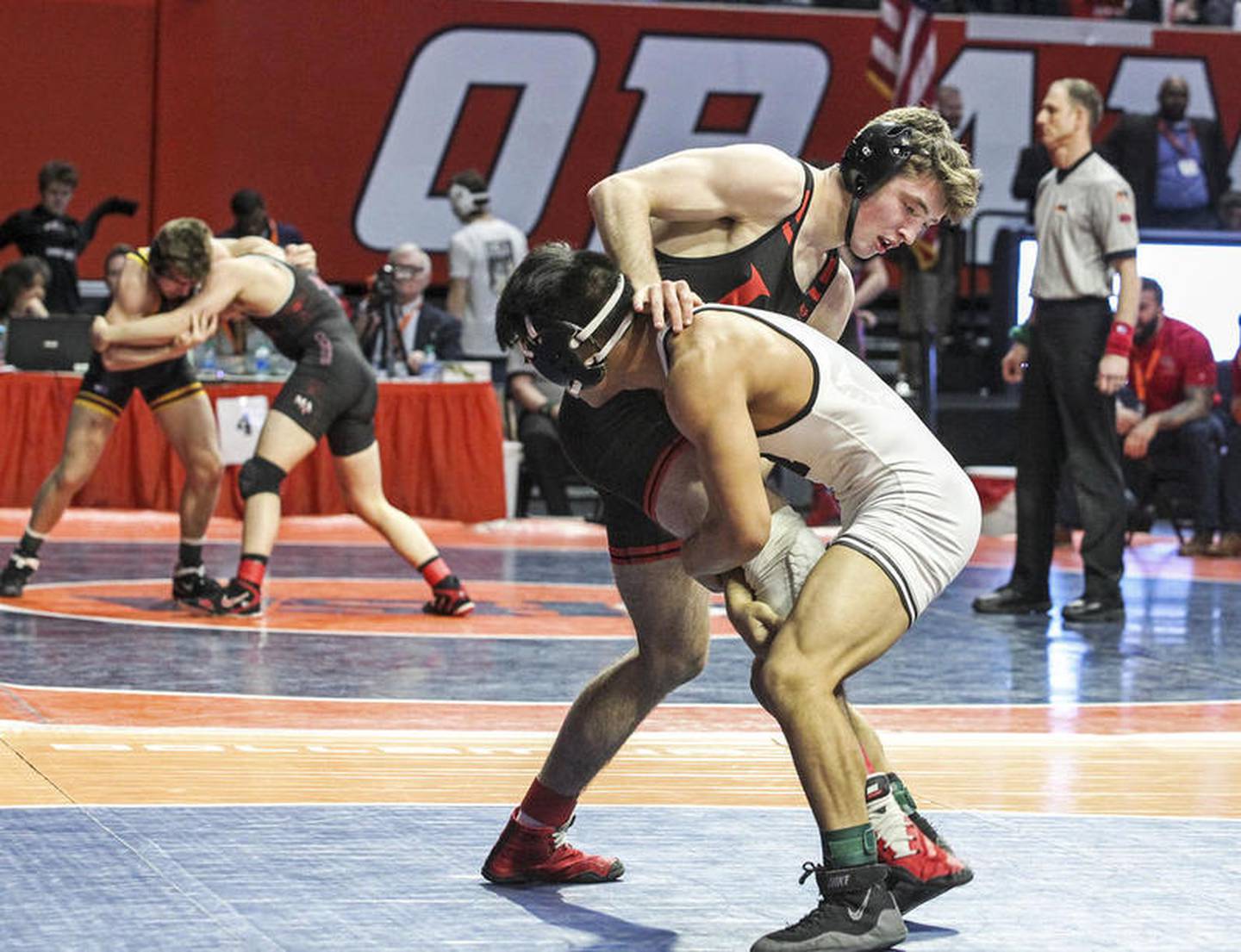 Plainfield North
Coach: Joby Bodi
Top returners: Cayden Amcio (113), Jacob Macatangay (132), Carter Alexander (138), Brody Wyller (145), Jude Rotkis (152), Jared Gumila (160), Anthony Gulino (170), Kaden McCombs (285)
Key newcomers: Lukas Frydrykowski (120), Gabe Rotkis (138/145), Daniel Nicola (182)
Worth noting: The Tigers appear to be one of the area's top teams largely because of the three returning all-staters led by Macatangay, a defending state champion. Gumila also has made three state tournament appearances.
"We should have a solid squad this year with a lot of depth," Bodi said. "We have a very senior heavy team that is looking to put together one final push for their careers."
SouthWest Suburban Conference
Lincoln-Way Central
Coach: Tyrone Byrd
Top returners: Nathan Knowlton (113), Joey Malito (120), Ameer Alamawi (120), Mike Olson (145), Dustin Kozlowski (160), Paul Claussen (220), Braeden Barrett (285)
Key newcomers: Caden Harvey (138), Tim Key (152), Jake Bodenchak (170), Nathan Jarres (195)
Worth noting: Lincoln-Way Central has a strong base to work with as Malito, Olson and Barrett all are returning state qualifiers. Malito went 24-1 in the spring.
"Have several guys looking to break through and make some noise in the state tournament," Byrd said. "If we can get people to the right weight classes it could be a great dual-meet team for the Knights."
Lincoln-Way East
Coach: Kevin Rockett
Top returners: Jack Maron (152), Ari Zaeske (160/170), Dominic Adamo (160), Gavin Jones (182), Alex Knaperek (285)
Key newcomers: Tyson Zvonar (120), Alex Lizak (138/145)
Worth noting: Adamo was a state qualifier in 2019, and Zaeske will look to make a similar impact at the varsity level after winning a state championship at the IWCOA freshman/sophomore meet in the spring.
"Our team is a great mixture of upper classman and young talent," Rockett said. "We look forward to our senior leadership to pave the way for our younger athletes."
Lincoln-Way West
Coach: Brian Glynn
Top returners: Karter Guzman (126), Cameron Knepper (152), Michael Sneed (220), Jake Ziemniarski (285)
Key newcomers: Jase Salin (120)
Worth noting: Sain, Guzman and Knepper already are off to a good start, which is a particularly good sign for Sain who didn't wrestle in the spring because of injury. Sneed and Ziemniarski seem poised for solid season after the adjustment from football season is complete.
"We look forward to competing for a conference and regional title this year," Glynn said.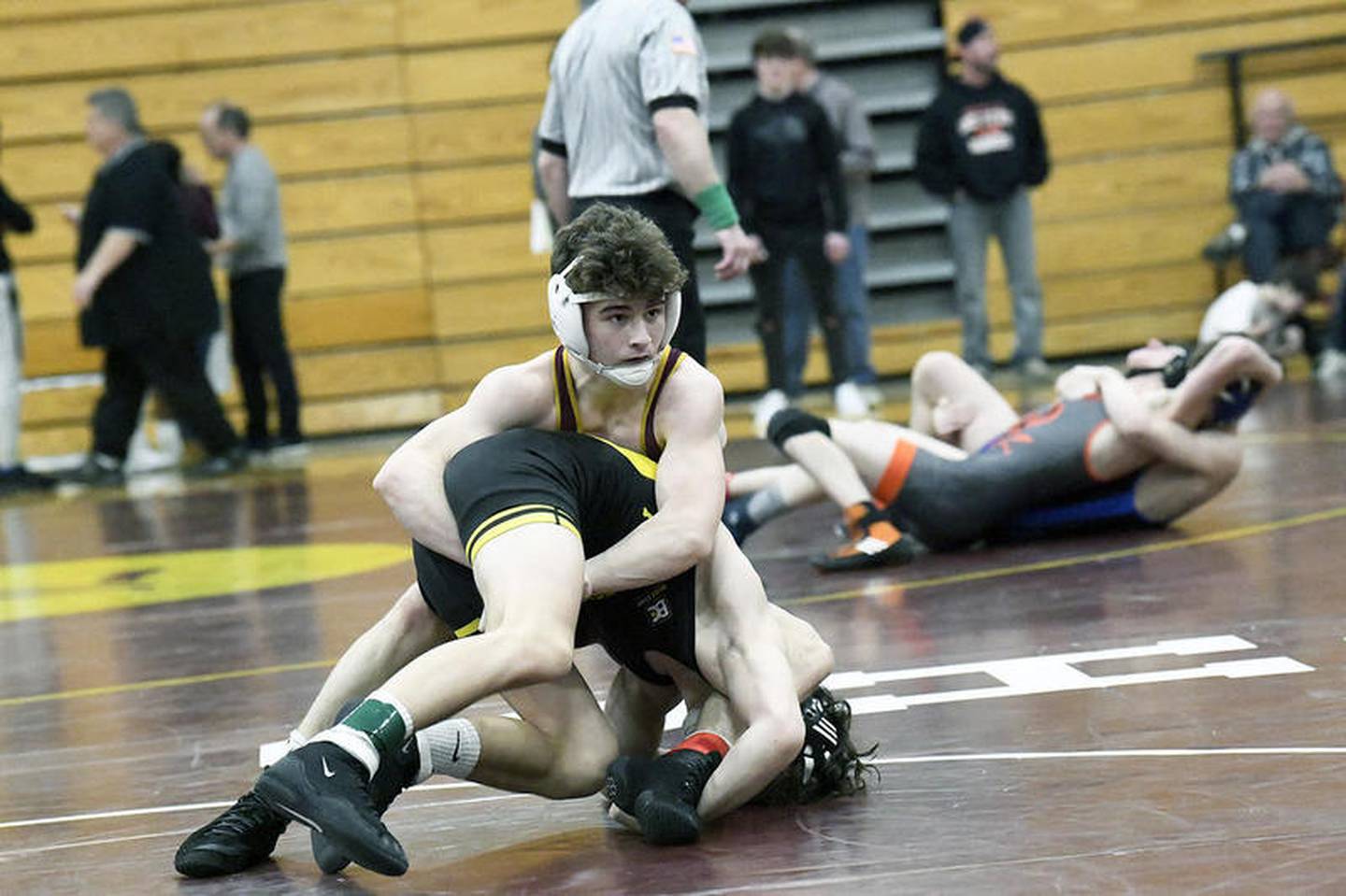 Lockport
Coach: Josh Oster
Top returners: Ben Markham (113), Isaiah Rogers (120), Jad Alwawi (126), Logan Kaminski (132), Shane McEntee (145), Keegan Roberson (152), Paul Kadlec (160), Aidan Nolting (195), Andrew Blackburn-Forst (220)
Key newcomers: Brayden Thompson (170), Liam Zimmerman (106), Matt Giorgetti (106), Tim O'Connor (106)
Worth noting: Led by Blackburn-Forst and Roberson, who finished first and second respectively at the IWCOA State Meet in their classes, Lockport has a deep roster of returning wrestlers that includes seven wrestlers that reached state and a group of additional wrestlers that could add to that number this season. Lockport is the No. 2 ranked team in the state but may get off to a slow start with some core members also having been a part of the state championship football team.
South Suburban Conference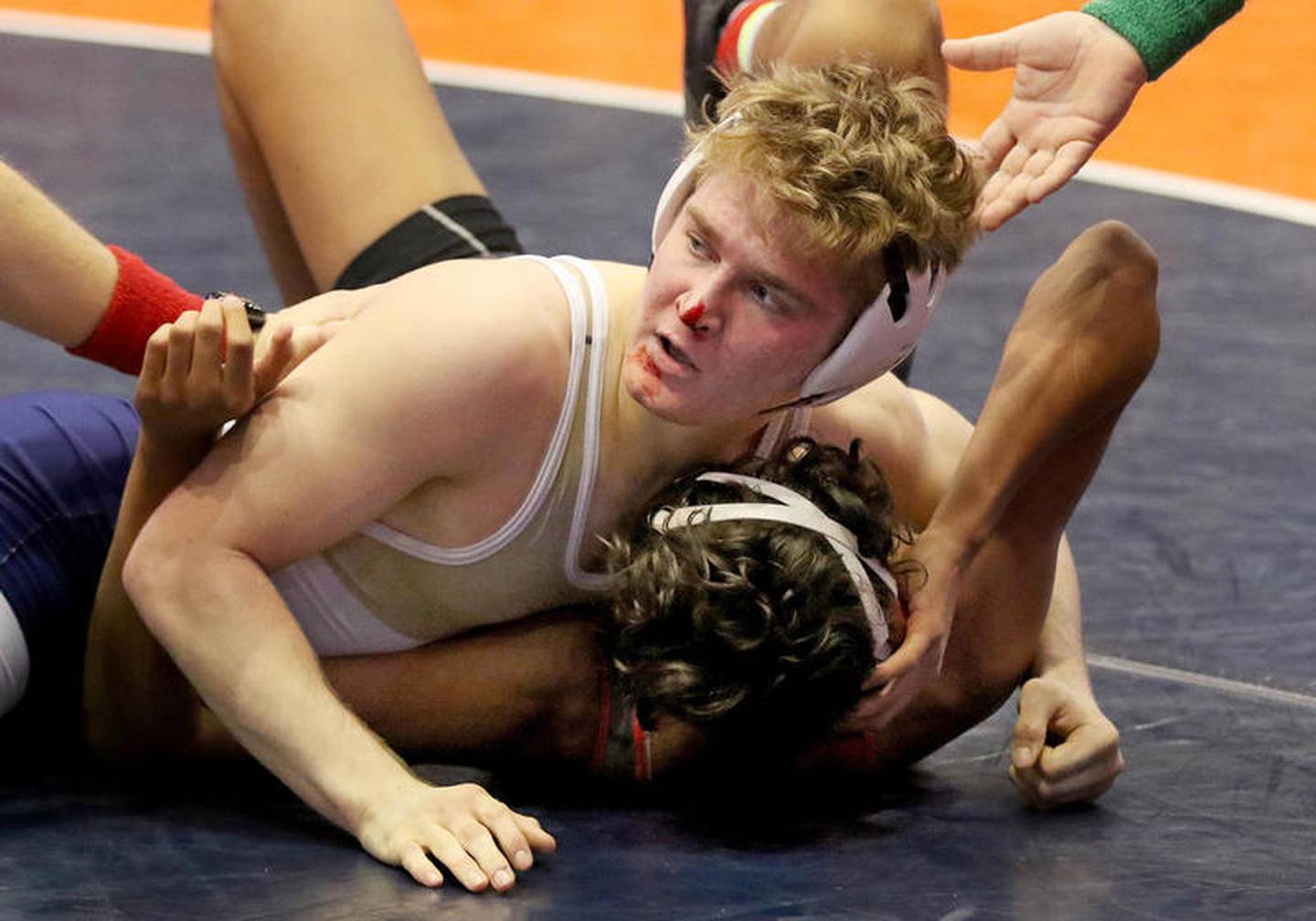 Lemont
Coach: Erik Murry
Top returners: Carter Mikolajczak (106), Noah O'Connor (138), Evan Schiffman (132/138), Johnny O'Connor (138/145), Jake Zator (160), Mohammed Khalil (182), Cole Brannigan (195), Devin Gonzalez (195/220), Alex Pasquale (285)
Worth noting: Lemont set a program record with 11 state qualifiers in the spring, and 10 of those wrestlers return, including state placers Schiffman and Khalil. The program also will get a boost from the return of Alex Tagler, Brannigan and Tyler Wilms who were either injured or participating in other sports.
"The 21-22 class will be another special senior-lead group that has high expectations individually and as a team," Murry said. "Lemont will definitely be a force in the upper weights due to its depth and experience but also have a few guys that can make some noise in the lower and mid-weights."
Illinois Central Eight Conference
Coal City
Coach: Mark Masters
Top returners: John Housman (106), Brant Widlowski (120), Jake Piatak (126), Mateo Blessing (145), Zach Finch (160), Drake Dearth (196)
Worth noting: There will be quite a few new faces for the Coalers, but there still is some top end returning talent coming back. Finch was 26-1 while Widlowski joined Finch in earning All-State designation a season ago.
Peotone
Coach: Phillip Thorne
Top returners: Santino Izzi (126), Ian Kreske (132), Marco Spinazzola (138), Kevin Hogan (145), Seth Lonard (152), Jackson Bergeron (170/182), Alex Cardenas (220), Kiernan Farmer (132)
Key newcomers: Oscar Villalobos (182/195)
Worth noting: Peotone had six qualifiers for the IWCOA State Meet, and all of them return for another run at postseason success.
"We look to build on that momentum [of the COVID season] in hopes of bringing home some hardware from Champaign," Thorne said. "We believe our adjustments to our schedule this year will allow that to be a reality."
Reed-Custer
Coach: Yale Davis
Top returners: Justin Gamboa (106), Seth Billingsley (120), Sam Begler (126), Evan Ehringer (132), Landon Markle (138), Ryan Tribble (145), Noah Windsor (152), Brenden Tribe (160), Rex Pfeifer (170), Brandon Moorman (182), John Aylward (195), Kody Marschner (220)
Key newcomers: Jeremy Eggleston (132), Ethan Pfeiffer (132), Joey Ulrich (170), Gunnar Berg (285)
Worth noting: Reed-Custer returns all 12 members of its starting roster from spring, and should be anchored by Marschner, who placed second at the IWCOA State Meet last spring, and Tribble who also was a state qualifier.
"We have balanced lineup with tough, experienced wrestlers. It will be exciting to see what this group can accomplish as the season goes on," Davis said.
Editor's note: Some schools declined to provide information for this preview.