Lincoln-Way Central lost its third game of the season, falling 1-0 to crosstown rival Lincoln-Way West in a Windy City Ram Classic quarterfinal way back on Aug. 26.
The Knights have not lost since, going 9-0-1 in their last 10 games to sit at 11-1-1 entering Tuesday night's rematch with the Warriors.
"I think some of us took that West loss personal and ever since then there's no stopping," sophomore Aidan Byrne said. "It's just going straight forward and wanting the best of whatever we can get."
Last week was a big one for the Knights. On Sept. 24, they beat Minooka 3-0 to win their bracket championship at the BODYARMOR Series, earning one of the tournament's large Stanley Cup-like trophies and participating in the event's celebratory Coke spray.
Byrne and fellow sophomores Connor Pate and Derrick Rafacz scored in the win.
The Knights followed that up with SouthWest Suburban Red Conference wins of 2-1 over Andrew and 2-0 over Bradley-Bourbonnais.
On Thursday, Lincoln-Way Central learned it was voted as the No. 2 seed in the Class 3A Joliet West Sectional behind top-seeded Bloom. The Knights will open the postseason hosting a regional and will take on either Joliet Central or Richards in a regional semifinal at 5 p.m. Oct. 18.
The sophomore trio of Byrne, Pate and Rafacz have given the Knights a spark lately, while senior John Roussakis and junior Jamison Stockrahm provide leadership in the midfield.
Lincoln-Way Central has been particularly strong defensively, allowing just eight goals all season. Senior goalkeeper Theodore Utz has six shutouts.
"Lincoln-Way Central soccer starts in the back," Knights coach Dave Brown said. "We have to come in defensively and stay locked in and make the other team earn everything. Then we do what we can to try to create some chances offensively."
Good wins and good causes: Lincoln-Way Central was not the only local team to lift the BODYARMOR Series cup this season. Joliet Catholic beat Parker 2-1, winning a penalty-kick shootout 7-6, to win the championship in its bracket.
The Hilltoppers (4-15-1) have had their struggles this season, but junior goalkeeper Aidan Medina said winning a championship was a major highlight for the team and something that will give them confidence as they try to find some postseason success.
"This definitely gives us a big boost," Medina said. "We've been playing better together as a team lately and we want to go into the Class 1A playoffs and compete with those teams."
Joliet Catholic also dressed up for a purpose in Saturday's game against Carmel, wearing yellow shirts in support of Cal's Angels, a local charity that raises awareness for kids fighting pediatric cancer.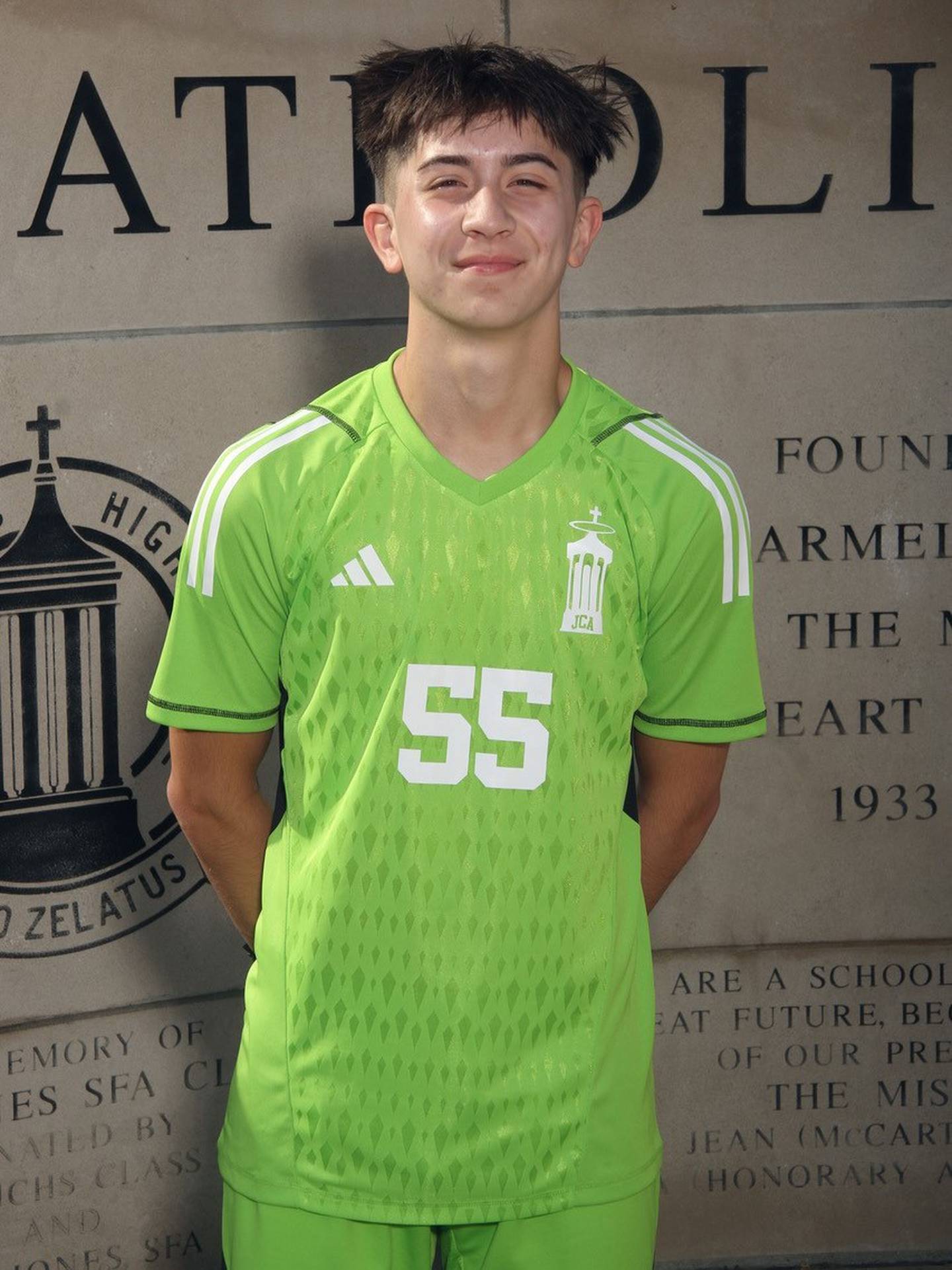 Playoff picture: With sectional seeds and pairings announced Thursday, teams can begin looking ahead to their playoff matchups.
In the Class 3A Joliet West Sectional, Bloom and Lincoln-Way Central are the top two seeds, followed by Stagg, Thornton co-op, Andrew, Thornton Fractional United, Lockport and Sandburg.
Lincoln-Way East and Lincoln-Way West are seeded 11th and 12th, respectively, while Joliet West and Joliet Central slot in at 14th and 15th, respectively.
Lockport and Lincoln-Way East are set to meet in an intriguing regional semifinal hosted by the Porters.
"It's a deep sectional," Lincoln-Way East coach Matt Ribbens said. "It was tough to seed. I think we go 1-2 pretty easily and then the rest of them are all kind of the same team. And they're all good. Oak Lawn is the 10 seed with 12 wins."
At the Class 3A Plainfield North Sectional, Bolingbrook is seeded third behind Naperville North and West Aurora. Romeoville is right behind as the fourth seed, while Plainfield East is seeded eighth, Plainfield Central 10th, Plainfield North 11th and Plainfield South 18th.
Minooka is seeded fourth in a nine-team sub-sectional that is part of the Class 3A Normal West Sectional.
In Class 2A, Lemont is seeded sixth in the sectional it is hosting, while Providence Catholic is ninth and Morris is 10th.
The Class 1A, Peotone is seeded third, Reed-Custer sixth and Coal City seventh in one sub-sectional of the Herscher Sectional, while Joliet Catholic is seeded fourth in the other.