Joliet West standout guard Jeremy Fears Jr. was selected Tuesday to participate in the McDonald's All American High School Boys Basketball Game.
Fears, who is committed to Michigan State, was selected to participate in the annual game that features the nation's best high school basketball recruits. The announcement was made on ESPN's "NBA Today" program, in which the 24 players chosen to play in the March 28 contest in Houston were unveiled.
Fears was selected from a nationwide pool of about 400 players who were nominated from around the country, including 11 players from Illinois.
"I was shocked. You know, it was once in a lifetime opportunity you get to be a senior and actually get your name called and nominated to actually be a McDonald's All American," Fears said. "I feel blessed and grateful. I was excited – just a lot of emotions."
Fears, who is in the midst of a stellar senior season for Joliet West, is coming off a signature performance in Saturday's When Sides Collide event, where an explosive fourth quarter helped the Tigers topple a highly touted Whitney Young squad.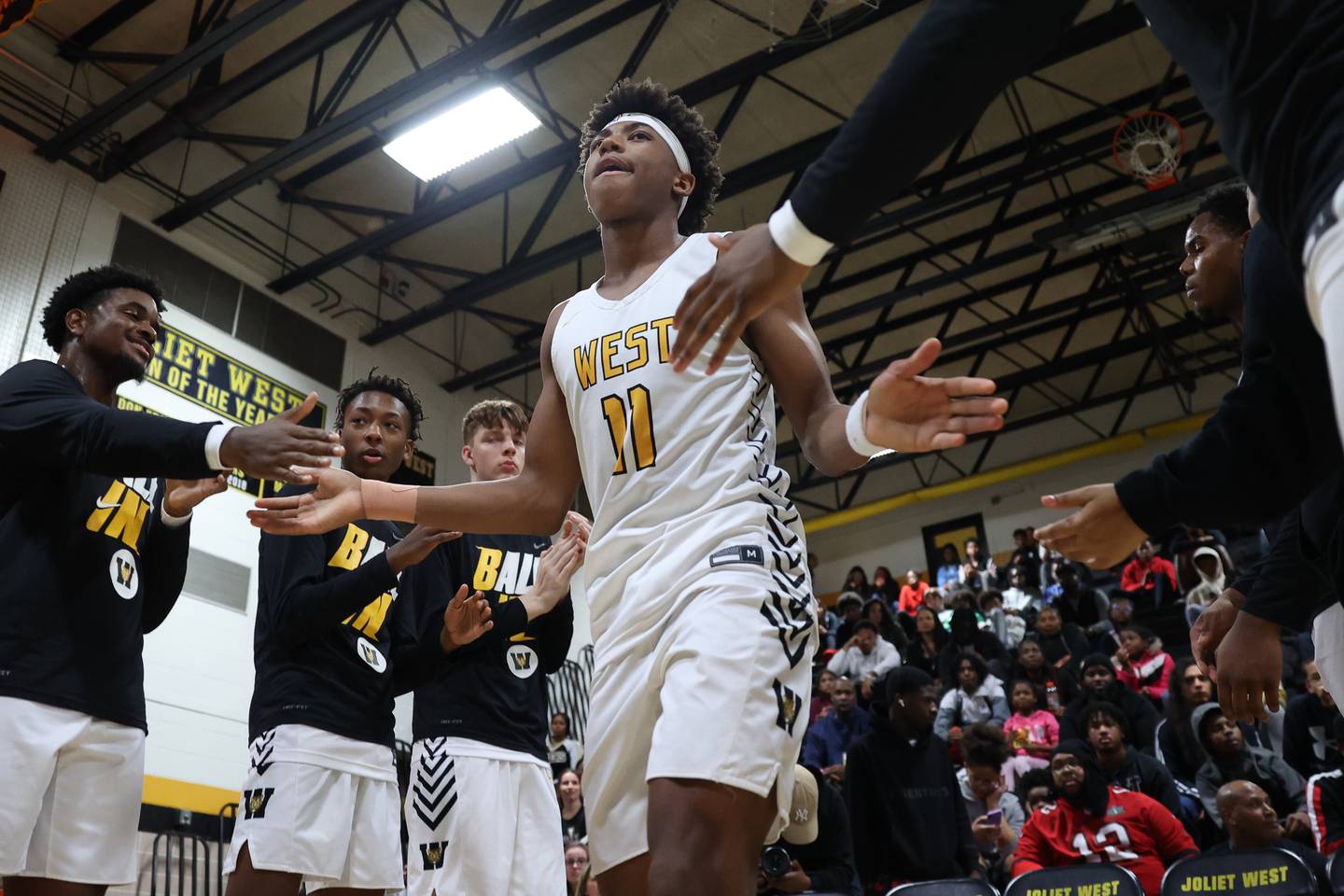 He also saw his stock rise in the national rankings scene, recently moving up to No. 20 in ESPN's Top 100 rankings.
"This was definitely one of my goals," Fears said of the McDonald's nod. "As I started to get older and starting seeing that it was more realistic and it was a possible goal, it just started making me want to work more."
The McDonald's All American Game has existed since 1978 and has featured 68 players from Illinois high schools since the game's inception, including NBA standouts Derrick Rose, Anthony Davis, Kevin Garnett and Antoine Walker. Max Christie from Rolling Meadows is the last player from an Illinois high school selected to the game in 2021. Christie is with the Los Angeles Lakers after playing one season at Michigan State.
Selection to the game seems to be a precursor to a possible career in the NBA. For example, looking back at the 2017 game, 15 of the 24 players selected to the McDonald's All American Game are on NBA rosters.
Fears is the third Herald-News area player to be selected to play in the game and the first in 21 years. Providence's Walter Downing was chosen in 1981, and Providence's Michael Thompson was chosen in 2002.
Last summer, Fears was part of a gold medal-winning effort in the Men's Under 17 World Championships, where the U.S. defeated Spain in the championship. He led the team with 17 points and dished out six assists in the title game.
"Maybe this is a little validation of my game in some people's eyes," Fears said. "But to me, I'm just going to continue working, because the work is starting to show. But there's still more work to be done."