LEMONT – Youth was served Tuesday night in Lemont's 70-47 nonconference boys basketball win over Minooka. At the same time, Lemont served notice that it will be a force to contend with throughout the season.
Headed by 6-5 sophomore Nojus Indrusaitis and junior twin guards Matas and Rokas Castillo, Lemont used a starting lineup with no seniors to disrupt and dismantle the senior-laden Minooka team.
Indrusaitis led all scorers with 23 points, while Matas Castillo scored 16 and Rokas Castillo had 16 as Lemont built a 33-27 halftime lead to 52-37 by the end of the third quarter. Indrusaitis did most of the damage in the first half with 13 points, using his 6-foot-5 frame to create shots off the dribble. Matas Castillo scored eight in the third quarter, while Rokas Castillo scored seven in the fourth to keep Minooka at bay.
"I don't really look at what year the kids are in school," Lemont coach Rick Runaas said. "When they come in as freshmen, I just tell them that they are basketball players. Not freshman players, not sophomore players. I take the 12 to 15 best in the program, and they play on the varsity.
"We kind of challenged the twins a couple weeks ago to step their games up. This was our best game of the year tonight because it was their best game of the year."
The tight Lemont defense forced Minooka into 16 first-half turnovers, but the Indians (5-4) hung with Lemont (7-2) before intermission on the strength of 11 points from Ricky Hill, who led Minooka with 18 points.
"The first half was about what we expected," Minooka coach Kevin Cain said. "We were able to match their energy on their home floor, and being down only six at halftime didn't seem too bad.
"In the second half, we didn't handle their first run very well. Give them credit. They are a solid team, very fundamentally sound and tough to play against in their own gym. There is a reason why they are listed in the 3A rankings."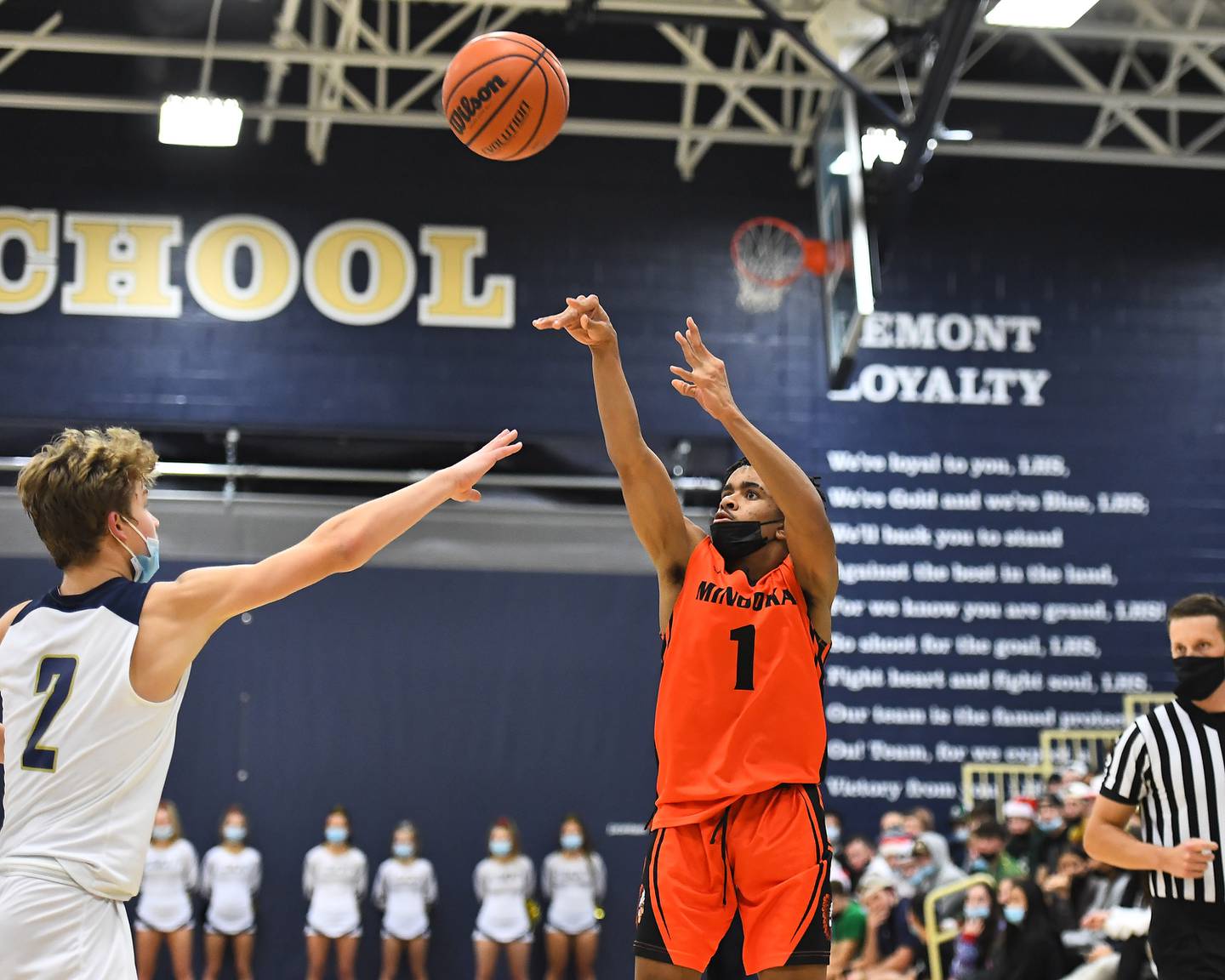 Indrusaitis got Lemont off to a good start by hitting a 3-pointer, but Hill answered right away for Minooka. The game was tight throughout the first quarter, with Lemont holding a 16-15 edge at the end of the quarter. Indrusaitis scored seven in the second quarter to help Lemont build the halftime lead.
"Every game, I just want to play hard on both offense and defense," Indrusaitis said. "When the twins are hitting their shots, then teams have to pay attention to them, and it opens things up for me."
"We knew this game was going to be worrisome," Runaas said. "Minooka is a tough team, both physically and mentally, with a lot of seniors. But we did a good job rebounding and playing tough defense."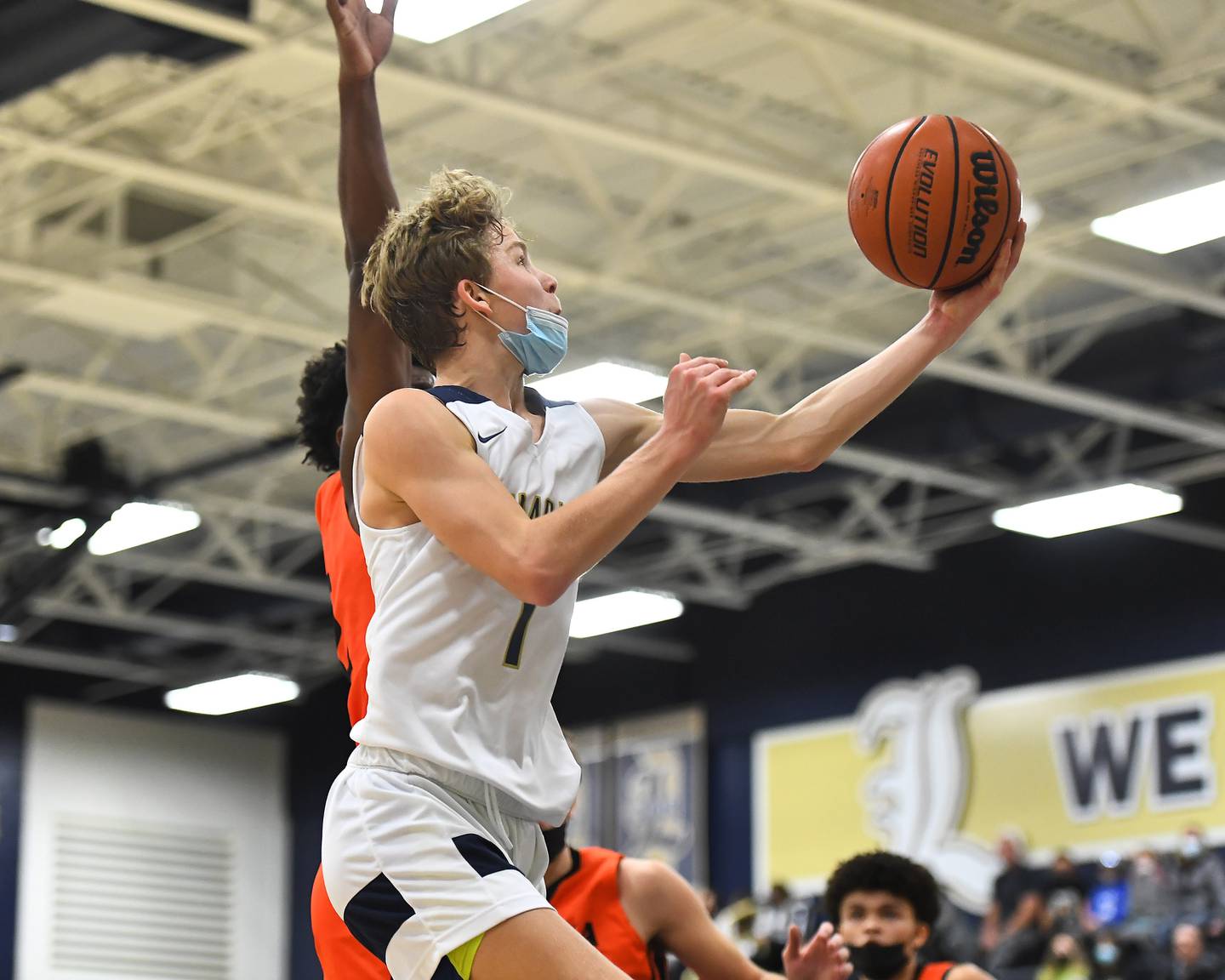 With Minooka keying on Indrusaitis in the second half, the Castillo twins had room to work, and they were equally effective from the 3-point line and on their drives to the basket. Rokas Castillo made a pair of 3-pointers, while Matas Castillo made one and was 4 for 4 from the free-throw line.
"The beginning of the year was kind of rough," Matas Castillo said. "I wasn't really playing like myself. Now I feel like I am getting into a groove. A lot of teams are going to key on Nojus, so that will create opportunities for my brother and me."