NEW LENOX — The early portion of the boys basketball season is all about learning lessons about one's self.
And Lockport is trying to learn a valuable one in the early going, but it hasn't quite stuck yet.
The Porters played spectacular basketball for three quarters but then stepped off the accelerator far too soon before eventually fending off a furious rally from Lincoln-Way West to win, 69-61.
"First of all, the credit goes to Lincoln-Way West for not quitting," Lockport coach Brett Hespell said. "I was really disappointed with how we closed the game, all of the guys that played. We got casual and kind of mentally relaxed, and against a good team that can make shots like they can, you can't do that. And our schedule is full of them. We've just got to tighten up and get better."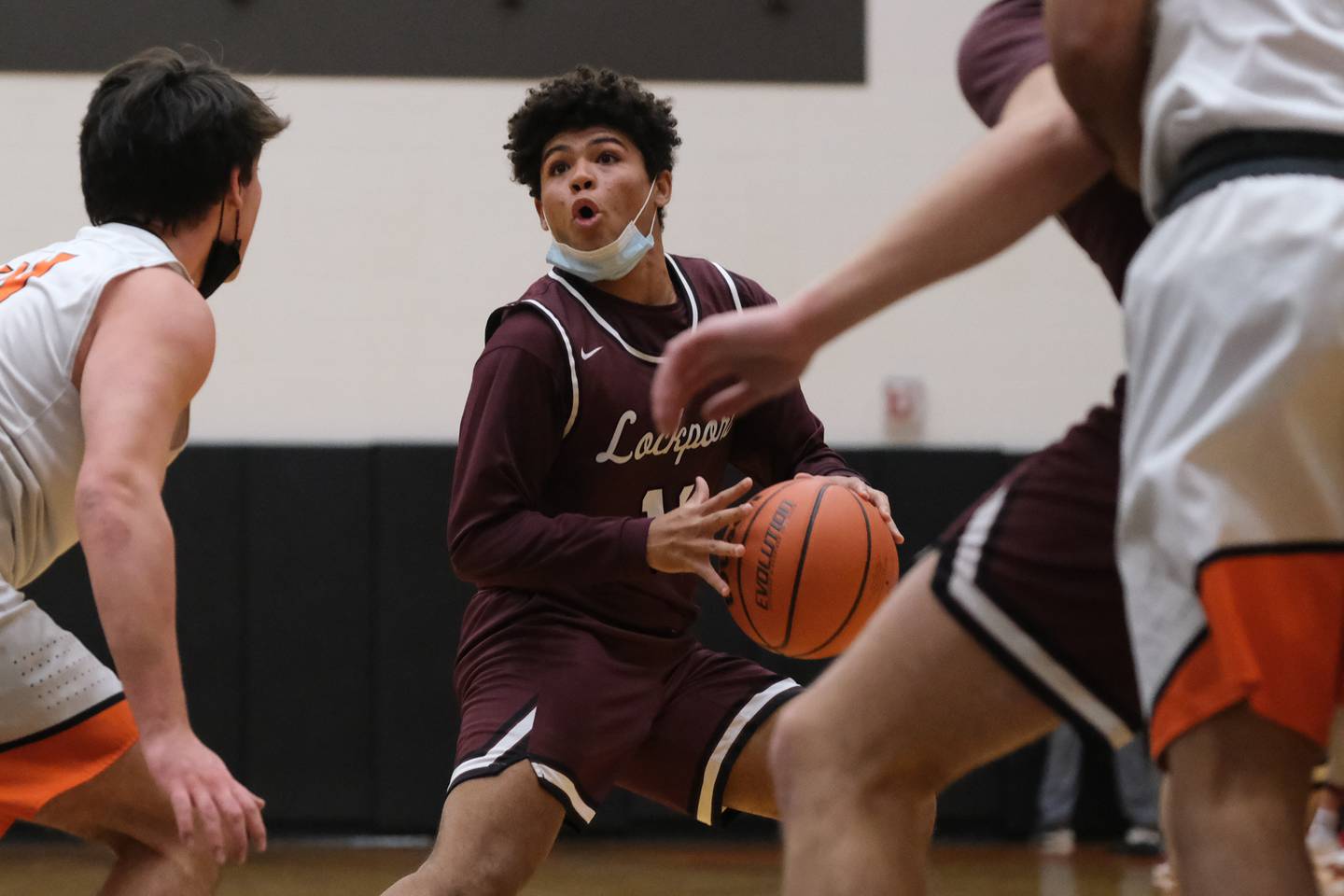 For the first three quarters it didn't look as if much tightening was necessary. The Porters (6-0) got consistently good ball movement on the offensive end that led to good scoring chances and an intense defensive effort was collecting turnovers and cashing those into points.
That combined effort allowed Lockport to build a lead as large as 27 points in the middle of the third quarter and still seemed to be holding steady after Ethan Gallagher dropped in a 3-pointer to start the fourth quarter with Lockport owning a 56-34 lead.
But complacency seemed to set in for Lockport as Lincoln-Way West cranked up its defensive intensity, and shots that didn't hit their mark in the first three quarters finally started to. A 22-3 scoring run drew Lincoln-Way West to within 59-56 on a pair of Quentin Villa free throws with 2:34 to play.
Faced with the possibility of letting the win get away, Lockport scored on a Julius Smith basket, and a pair of free throws from Khari Carpenter finally allowed the Porters to keep the Warriors at arm's length and finish off the win.
"We learned from watching our football team this fall that good teams that want to be great teams do it possession by possession and play by play," Hespell said. "And I think that so far, we've been a little immature about just trying to win the game. Instead we need to be a little more focused on what do I need to do next to keep that going? It's a little bit of a process, and I think we'll be all right."
Extraordinary team balance on both ends allowed Lockport to seize control of the contest. Smith ended up leading the squad with 16 points, but both Dominic Crapia and Anthony Munson finished with 12 points each while Alex Vassilakis finished with nine and Carpenter chipped in eight.
Smith believes you can expect that kind of balance from the Porters each and every night.
"I 100 percent think that's going to happen a lot," Smith said. "On our team, you don't know who is going to be able to give you 15 or 20 every night. That's what I like about our team, we have solid people 1 to 14, anybody on a given night can turn it on and give us 20."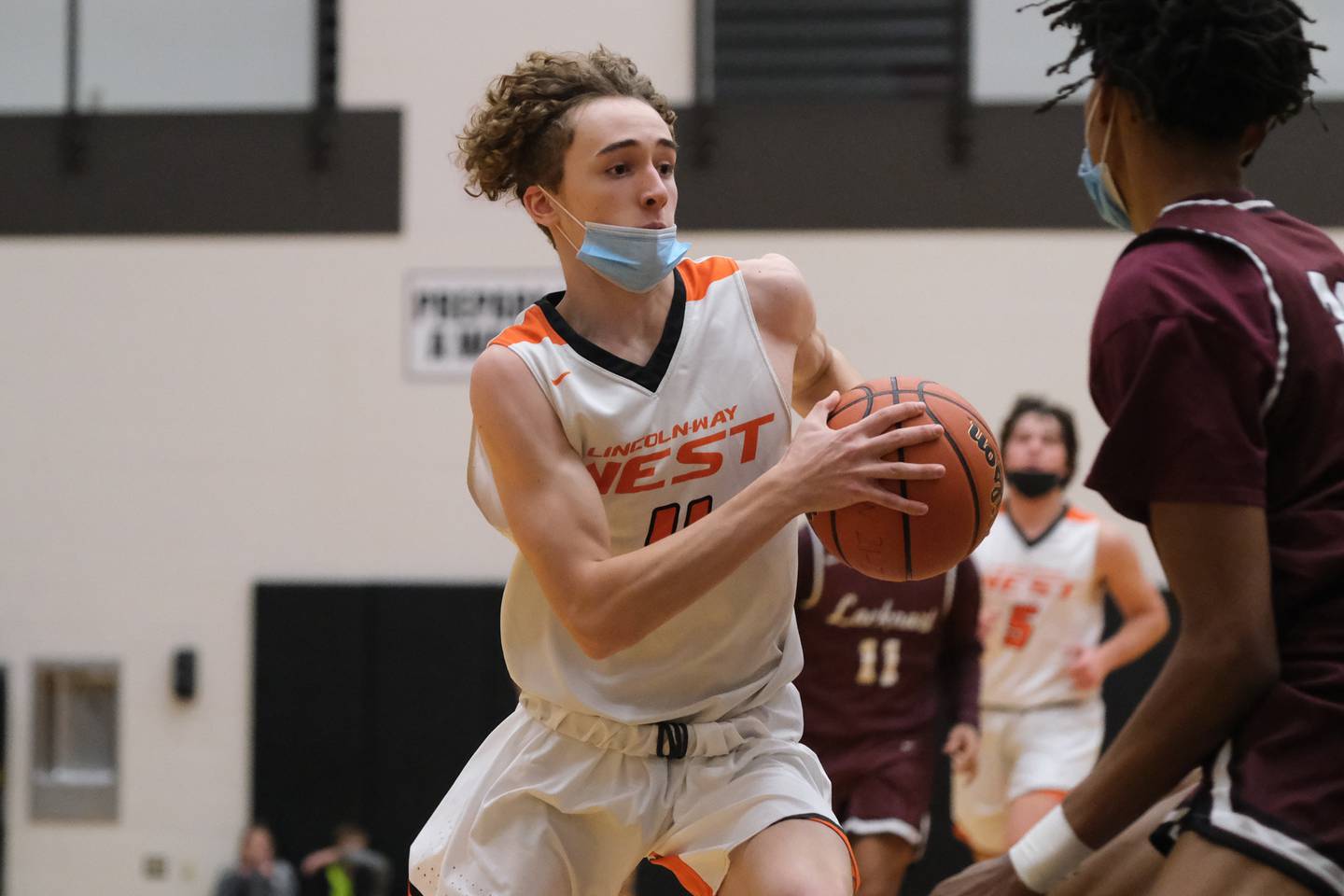 Lincoln-Way West (4-2) got strong efforts from several players in the second half. The Warriors trailed at the break, 37-16. But paced by Tyler Gabriel's game-high 19 points, 16 of which came in the second half, Lincoln-Way West made a game of it.
Villa also added 16 points, and Jason Harris scored 12.