Some boys basketball teams are more open about the bar they set for themselves in the postseason, and the word "Champaign" is thrown around liberally.
Others take a less-than-direct approach, simply and openly aspiring to play their best basketball at the most pressure-packed time of the year.
Either method can be effective, as numerous area teams set their sights on reaching the University of Illinois for their respective class' state tournament in early March. The journey that decides who gets there begins with play-in games around the state Saturday.
Let's take a look at the paths local teams will have to take in order to make their state dreams a reality:
Class 4A
Normal (Illinois State) Supersectional
Bolingbrook Sectional
East Aurora Regional
Field: No. 4 seed Lincoln-Way East (23-5), No. 5 Neuqua Valley (24-7), No. 12 Plainfield East (12-17), No. 13 East Aurora (13-16).
Notes: Lincoln-Way East has lost three games since Jan. 11, two coming at the hands of Bolingbrook (the other to Hinsdale Central). Neuqua Valley, seeded just one space behind Lincoln-Way East, doesn't quite have the overall body of work, but has raised a few eyebrows with a recent win over the same Bolingbrook squad that Lincoln-Way East hasn't been able to solve. Plainfield East and East Aurora both are considerably better than you'd expect from teams seeded in the bottom 25% of a sectional group, but that speaks to its depth as a whole. Both of the higher seeds would be well served to not look too far ahead before handling the hurdle in front of them.
Prediction: Lincoln-Way East over Neuqua Valley.
Joliet West Regional
Field: No. 1 seed Joliet West (25-5), No. 6 Romeoville (21-10), No. 9 Plainfield North (15-13), No. 16 Joliet Central (7-24), No. 17 Plainfield Central (5-23).
Notes: The top seed typically gets a bit more fortunate draw from earning that top billing, but a weird quirk because of who was slated to host regionals ended up getting Joliet West paired in a regional with sixth seed Romeoville, as the second upper-seeded team in the field. Joliet West has dispatched Romeoville twice this season, but the 20-win Spartans are not bereft of talent, and on the right night could really throw a scare into Joliet West. The sneaky spoiler could be Plainfield North, which played Joliet West extremely tough for a half in a regular-season matchup.
Prediction: Joliet West over Romeoville.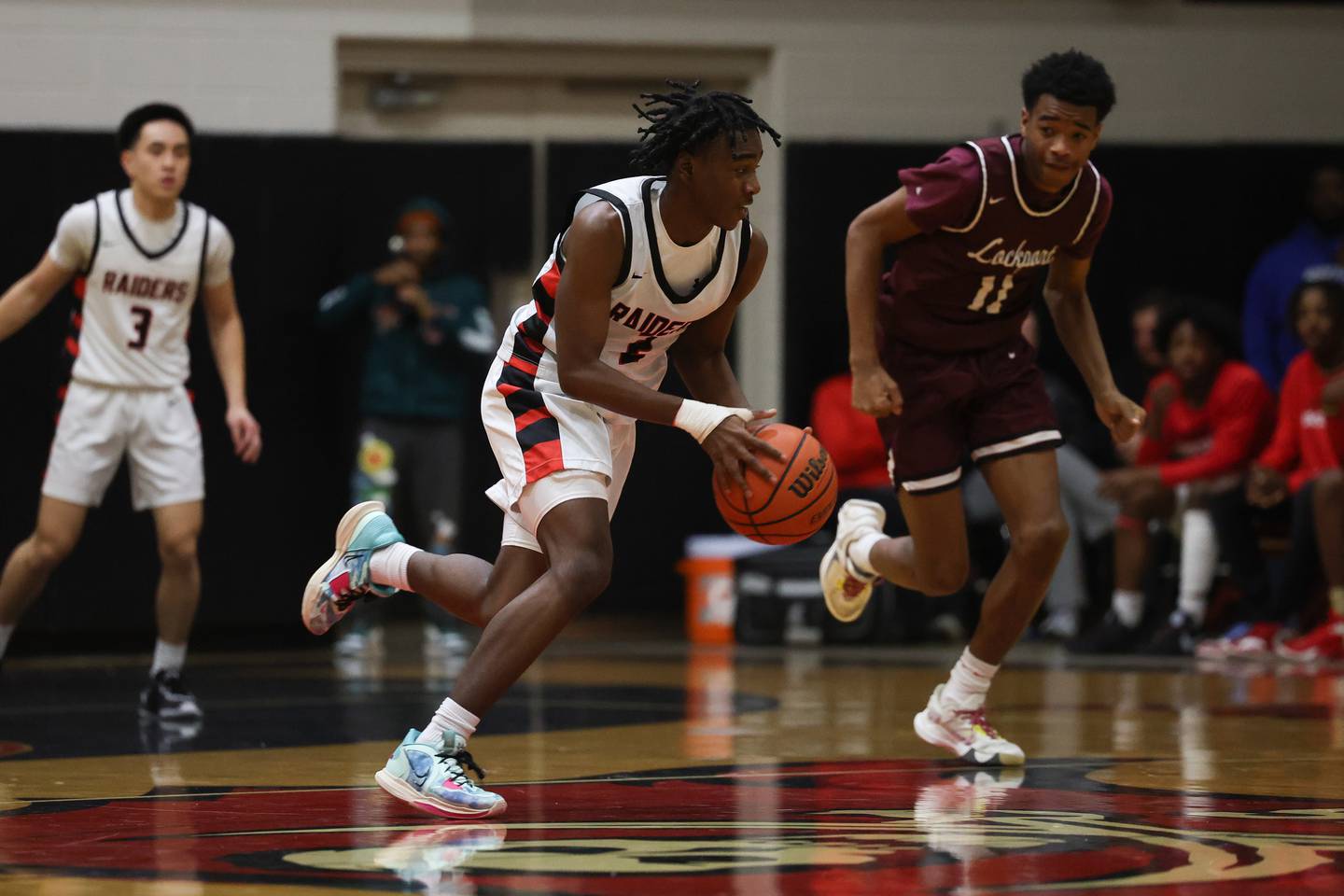 Waubonsie Valley Regional
Field: No. 2 seed Bolingbrook (23-7), No. 8 Waubonsie Valley (14-15), No. 10 Oswego (15-15), No. 15 Lincoln-Way Central (10-18).
Notes: This tends to be when the blueprint for the Bolingbrook program continues to prove itself – a rigorous schedule with mixed results that prepares the Raiders for the postseason where they thrive. Bolingbrook has advanced to at least the sectional finals in every fully contested postseason since 2016. This looks like the thinnest field of the four regional groupings, but Oswego has played very well in the second half of the season.
Prediction: Bolingbrook over Oswego.
Lockport Regional
Field: No. 3 seed Oswego East (25-5), No. 7 Lockport (17-12), No. 11 West Aurora (17-14), No. 14 Lincoln-Way West (11-20).
Notes: Oswego East has lost two games since Christmas and has absolutely rumbled its way through the Southwest Prairie Conference, including a win over top seed Joliet West on its home floor. But the Wolves remain a tough read and losses to Bolingbrook and Lincoln-Way West are among their five setbacks. Lockport is exactly the kind of team no one really wants to run into in the postseason because of its propensity to force teams into tempos uncomfortable to them, but Lockport doesn't have the easiest draw either, as it faces a West Aurora team with lots of talent but an erratic nature. Teams above .500 rarely find themselves saddled with a No. 11 seed.
Prediction: Oswego East over Lockport.
Moline Sectional
Bradley-Bourbonnais Regional
Field: No. 1 seed Moline (28-3), No. 4 Bradley-Bourbonnais (17-10), No. 6 Plainfield South (14-17), No. 8 Minooka (4-24).
Notes: Moline is the overwhelming favorite in this regional as it is paced by Iowa recruits Brock Harding and Owen Freeman, and experienced losses to Illinois teams only twice this season (Simeon and Mount Carmel). The second-highest seed in the regional, Bradley-Bourbonnais, has ties to the Moline roster, as Owen Freeman and his 6-foot-6 sophomore brother, Braden, were enrolled at Bradley-Bourbonnais last year before transferring to Moline. Plainfield South and Minooka both are in the role of trying to play spoiler.
Prediction: Moline over Bradley-Bourbonnais.
Class 3A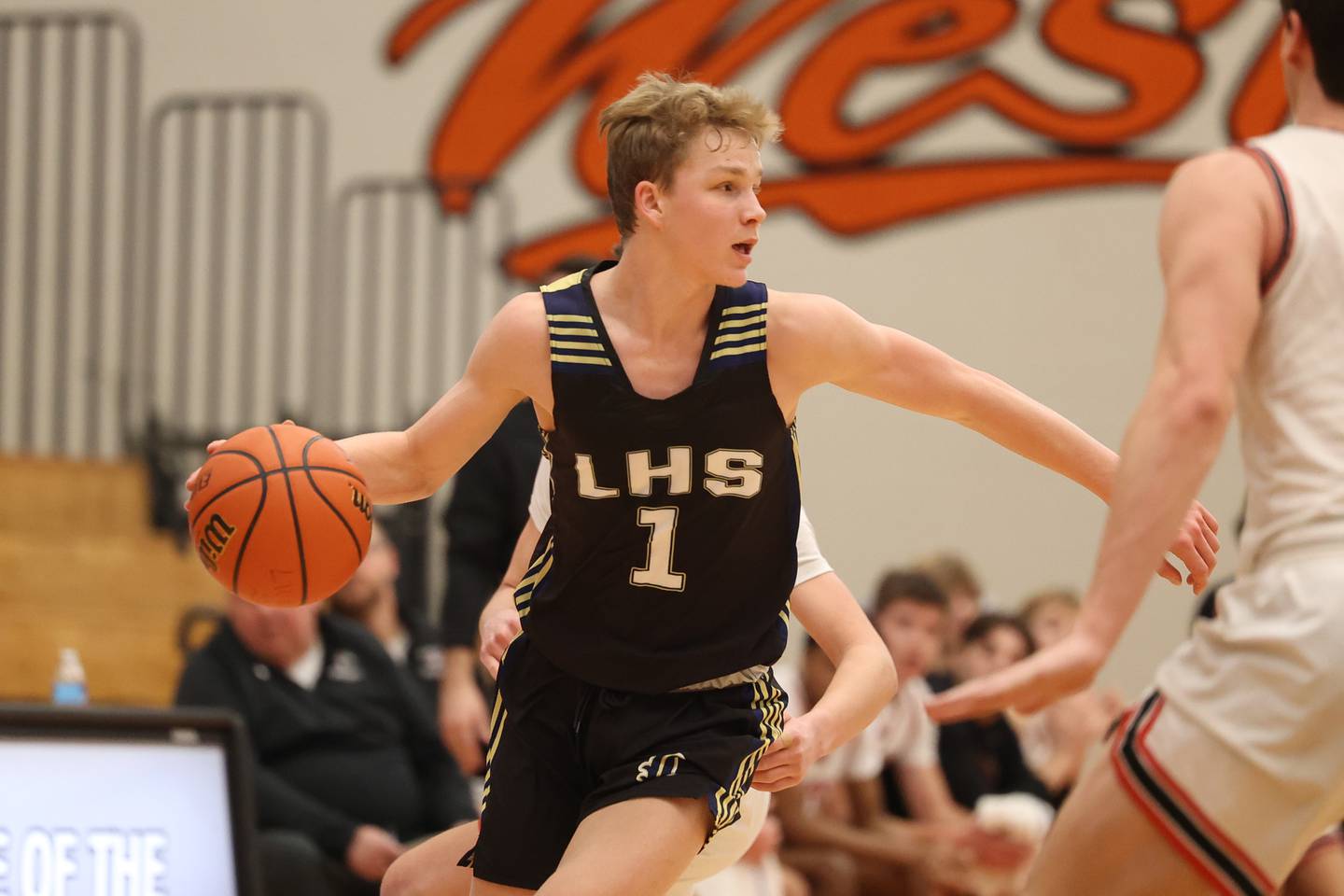 Illinois-Chicago Super-Sectional
Hillcrest Sectional
Thornton Regional
Field: No. 2 seed Lemont (25-6), No. 7 Thornton (14-11), No. 10 Tinley Park (13-13), No. 15 Thornridge (6-22), No. 18 Vocational (4-16).
Notes: Lemont is riding an eight-game winning streak and appears to be in prime position to make a deep postseason run. Last year's unexpected run to the super-sectional showed what Lemont is capable of. With the guard tandem of Rokas and Matas Castillo leading the charge it isn't out of the realm of possibility the team makes another push. Thornton seems to be the most likely regional final opponent for Lemont, and Lemont walloped Tinley Park in a regular-season match in December.
Prediction: Lemont over Thornton.
Kankakee Regional
Field: No. 4 seed T.F. North (19-5), No. 5 Kankakee (20-10), No. 12 Providence (12-18), No. 13 Bremen (8-20).
Notes: T.F. North has put together a pretty strong season, but its schedule has been lacking a whole bunch of heavy hitters. The same criticism could probably be lodged against Kankakee's schedule, as well. That can't be said for the only local entrant in this field, Providence, which played a rigorous Chicago Catholic League schedule.
Prediction: Kankakee over T.F. North.
Ottawa Supersectional
Galesburg Sectional
Dixon Regional
Field: No. 2 seed Sterling (22-8), No. 3 Dixon (19-12), No. 5 Ottawa (13-13), No. 7 Morris (10-21), No. 9 Rochelle (10-19).
Notes: Sterling is a narrow favorite in what appears to be a wide-open field. The nature of that field could benefit Morris, who has had a number of games come down to the wire but not go in its favor. Morris won both regular-season games against Rochelle, and a third will give it a crack at Sterling.
Prediction: Sterling over Dixon.
Class 2A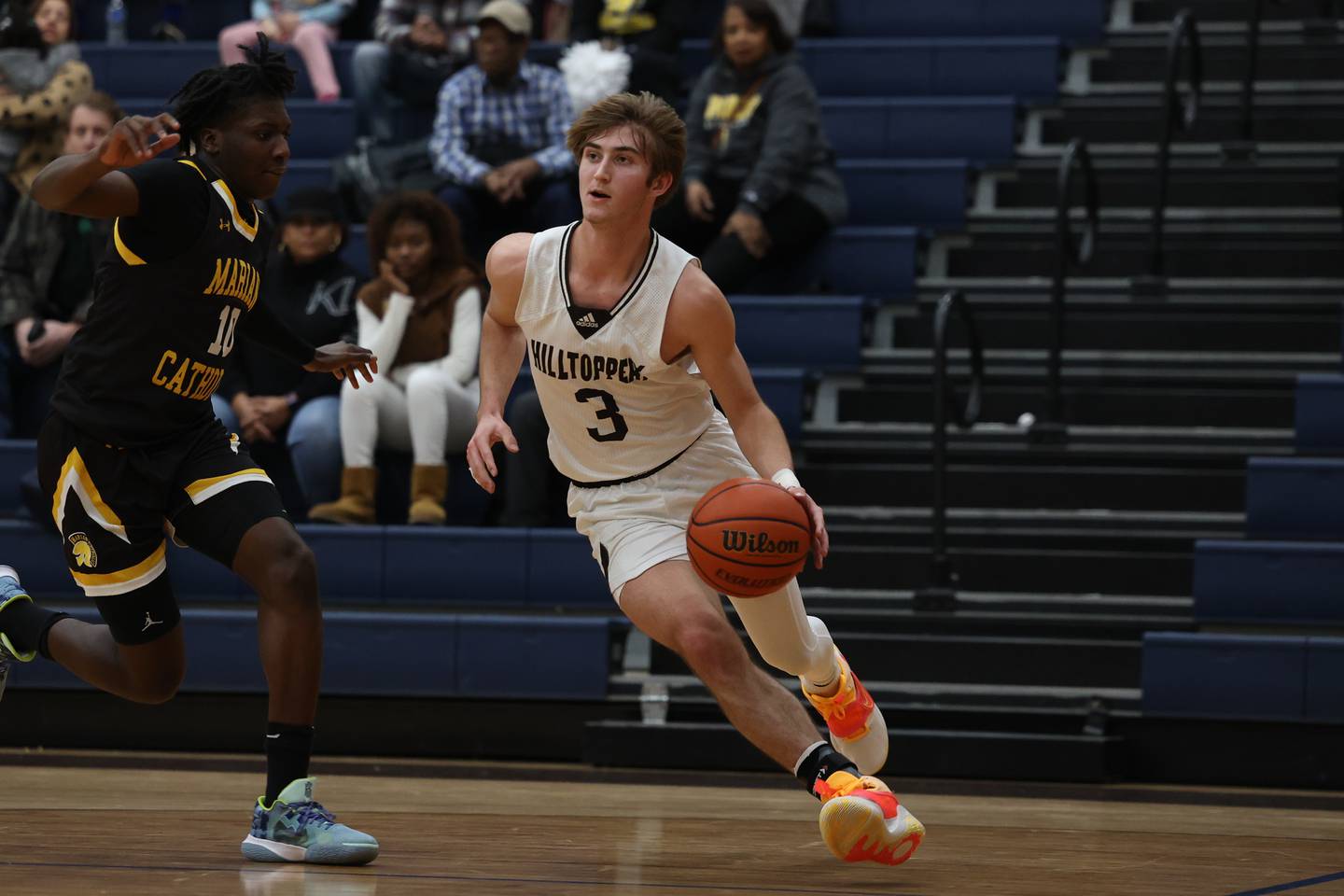 Joliet Central Supersectional
Julian Sectional
Joliet Catholic Regional
Field: No. 2 seed Joliet Catholic (13-16), No. 3 Noble/Hansberry (20-10), No. 5 Julian (16-5), No. 6 Carver (17-6), No. 11 Chicago Christian (7-21), No. 12 Southland College Prep (8-20).
Notes: Looking at records alone, one might be surprised to see Joliet Catholic as the top seed in its regional. But the Hilltoppers' loaded schedule afforded them only six games this season against Class 3A or 4A opponents. JCA was 4-2 in those games. Don't be fooled by Noble/Hansberry's 20-win total; only three of those wins came over schools with winning records. Julian and Carver look more imposing on paper.
Prediction: Joliet Catholic over Julian.
Springfield Supersectional
Herscher Sectional
Seneca Regional
Field: No. 2 seed Seneca (27-4), No. 3 Bishop McNamara (22-7), No. 5 Reed-Custer (23-6), 6. Fieldcrest (22-8), No. 7 El Paso-Gridley (17-13), No. 9 Coal City (11-18), No. 11 Wilmington (12-13).
Notes: The Herscher Sectional very well might be the deepest 2A sectional in the state, with six teams boasting 22 or more wins heading into the fray. Seneca started the season 15-0 and hasn't exactly slumped the rest of the way, but the Fighting Irish have been up and down against good teams in the second half, which might not be the best omen in this minefield of a draw. It seems odd to call a 23-win team a dark horse, but that could be what Reed-Custer is here, not to mention a Fieldcrest team that won the venerable McLean County Tournament.
Prediction: Bishop McNamara over Seneca.
Momence Regional
Field: No. 1 seed Pontiac (23-6), No. 4 Beecher (25-6), No. 8 Peotone (15-14), No. 10 Momence (17-10), No. 12. Manteno (11-17), No. 13 Herscher (6-23).
Notes: Another regional that has far too many quality teams to go around. Peotone is the only local team in the draw and conceivably would have to beat two teams with 20-plus wins to capture the regional crown. To do that, the Blue Devils will have to slow down the high-octane offenses possessed by Pontiac and Beecher.
Prediction: Pontiac over Beecher.
Class 1A
Normal (ISU) Supersectional
Putnam County Sectional
Dwight Regional
Field: No. 2 seed Serena (23-8), No. 3 Putnam County (24-7), No. 5 Yorkville Christian (9-21), No. 7 Dwight (15-14), No. 8 Gardner-South Wilmington (11-19), No. 9 Fenger (8-17), No. 13 Unity Christian (7-5), No. 14 Morgan Park Academy (6-21).
Notes: Local entrants Dwight and Gardner-South Wilmington will lock horns for the right to play the top seed in the semifinals. The real intrigue lies on the opposite side of the bracket, with No. 5 seed and defending Class 1A state champion Yorkville Christian. Yorkville's record looks rather sickly, but considering the Mustangs' absolutely punishing regular-season schedule and the presence of high-scoring guard David Douglas, it's hard to take that record at face value.
Prediction: Yorkville Christian over Serena