NEW LENOX – Providence Catholic defeated Joliet West, 7-5, on Monday in a first-round game of the WJOL Don Ladas Memorial baseball tournament under less than ideal conditions.
The rainy weather didn't stop the power, as each team had two-run home runs that left no doubt off the bat in the second inning. The West blast was hit by Ty Batusich well over the fence in right field. That was followed by the Celtics' Justin Janowski hitting his over the fence in left-center field. Batusich followed his second-inning home run with a solo blast in the fourth.
West (1-3) scored runs in each of the first four innings and led, 5-2, but the Celtics scored three runs in the bottom of the fourth to tie the score at 5.
In the sixth, Providence's Sebastian Biggs hit a triple to drive in Ryan Mrozek, who pinch-ran for Gavin Gomez, who had singled as a pinch-hitter. Ryan Jefferson then drove Biggs home with a single, and Providence had all the runs it needed.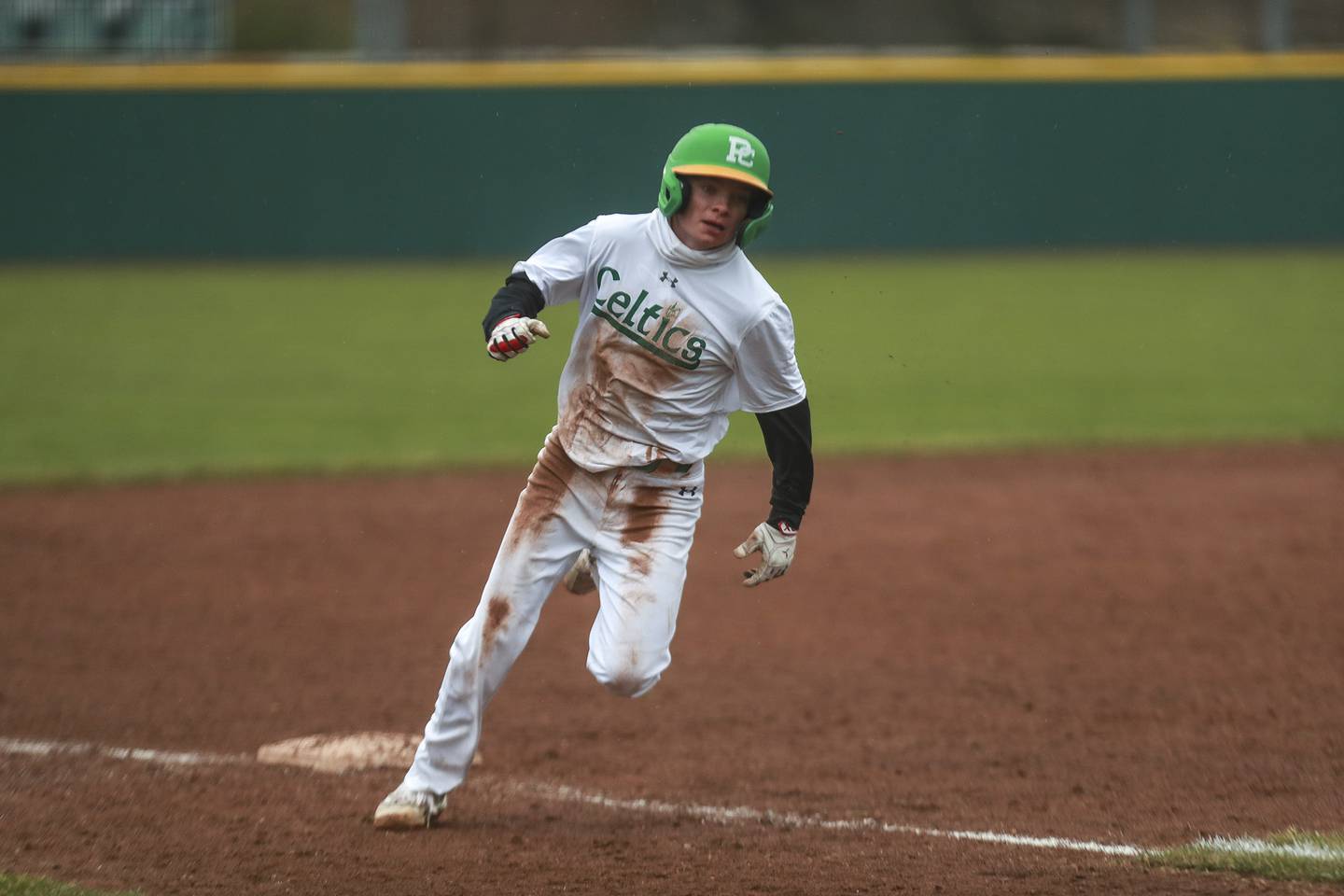 The Celtics (4-1) will travel to Lockport on Wednesday for a semifinal game, as the Porters beat Lincoln-Way West, 12-2.
"The pitcher threw me three curveballs and then a fastball, and I saw him adjust the ball in his glove on the next pitch, so I was looking curve and hit it well," Biggs said of his triple. "This is a big win, and now we face Lockport, which is always a big rivalry game, and I know so many players from summer ball."
Senior Kyle Hussey picked up the win, throwing the final four innings in relief of sophomore brother Ryan Hussey.
"Kyle did a great job in relief for us today, and this was a nice comeback win," Celtics coach Mark Smith said. "It's a testament to our kids to hang in there and fight back like they did today.
"The season is still so new to everyone, and right now it's learn as you go. We still have only put in about half of everything that we want to. Wednesday facing Lockport will be fun, and that will be another test to see where we are at. Gavin Gomez came through to get everything started in the sixth with the single, and he would have probably started today, except for the lefty on the mound."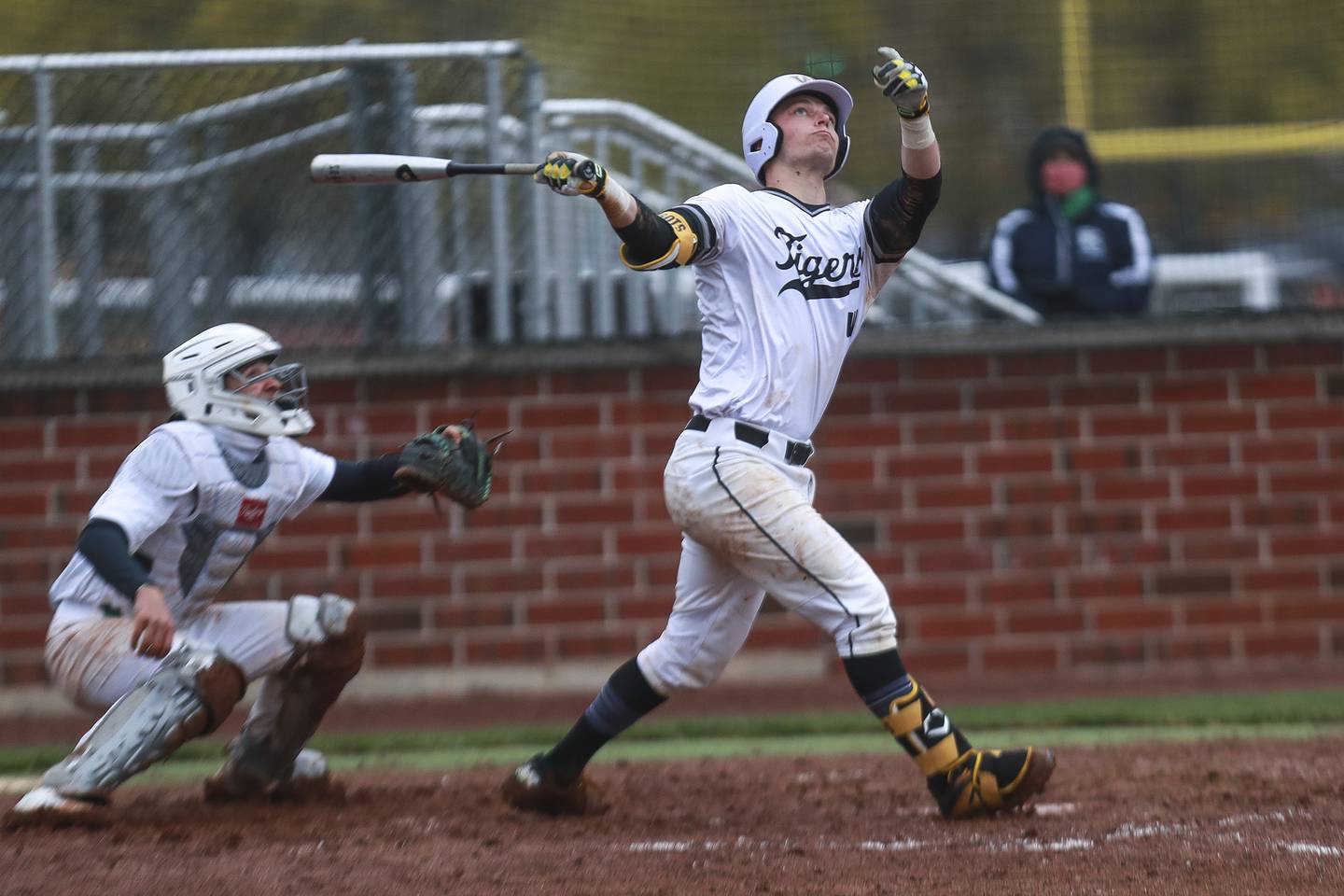 "We had a lot of opportunities today and just didn't come through when we needed to," West coach John Karczewski said. "[The Celtics] made some big pitches when they needed to, but we can hang with them, we just need to find a way to beat them.
"The sixth inning was the key. We had first and third with one out, don't score, then they get a huge break on the stolen base, where just about everyone at the game knew he was out. But that's baseball, and we still need to get the job done. Connor Hogan, our sophomore starter, pitched well enough to win and did a great job today."