Wendy Hill, a program director for the Wilmington Coalition for a Healthy Community, is said she's awed at how the "witches" can turn a fun night into funds that support local agencies that serve women and children.
Hill is referring to Witches Night Out, a two-day October ladies night out event in Will County, where thousands of attendees come out in elaborate witch costumes to mingle, enjoy witchy foods and drinks, and shop from a variety of vendors from handmade items.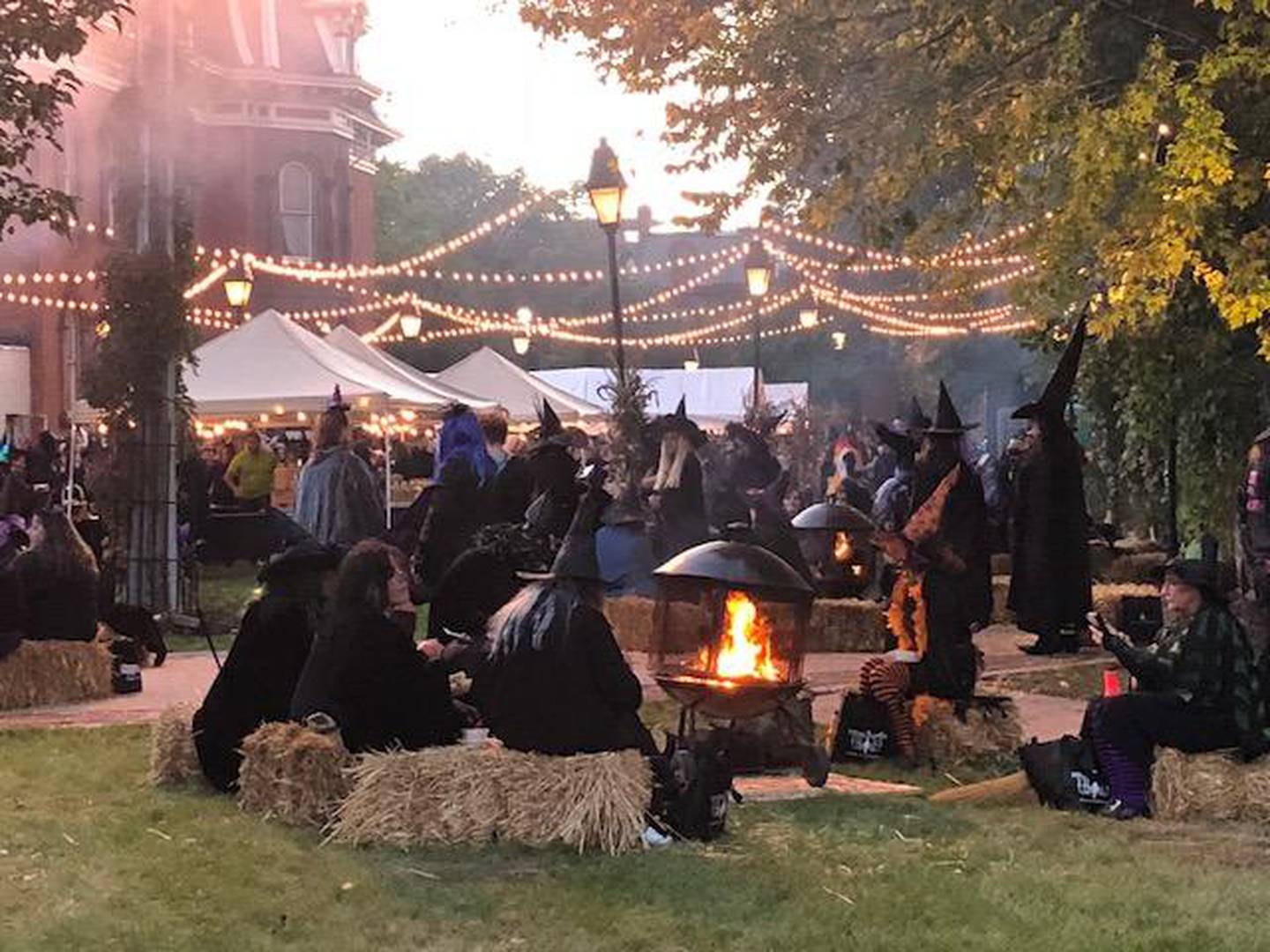 As a result of the 2022 event, six Will County agencies were recently awarded checks totaling $160,000, according to Denise Maffeo of Joliet, board president of Events for a Cause, the 501(c)(3) organization that hosts Witches Night Out.
The organizations are CASA of River Valley, Guardian Angel Community Services in Joliet, Will County Habitat for Humanity, Morningstar Mission in Joliet, Stepping Stones Treatment Center and Wilmington Coalition for a Healthy Community, Maffeo said.
Events for a Cause awarded the checks at its holiday part at the Jacob Henry Mansion in Joliet. Hill said the donation means the Wilmington Coalition for a Healthy Community won't worry about their operating costs for the next two years and that "grateful can't cover" how appreciate they are.
"We were just trying not to start bawling at their generosity," Hill said. "It was overwhelming."
Paul Lauridsen, executive director of Stepping Stones Treatment Center in Joliet, said he is "most grateful" for the donations over the years.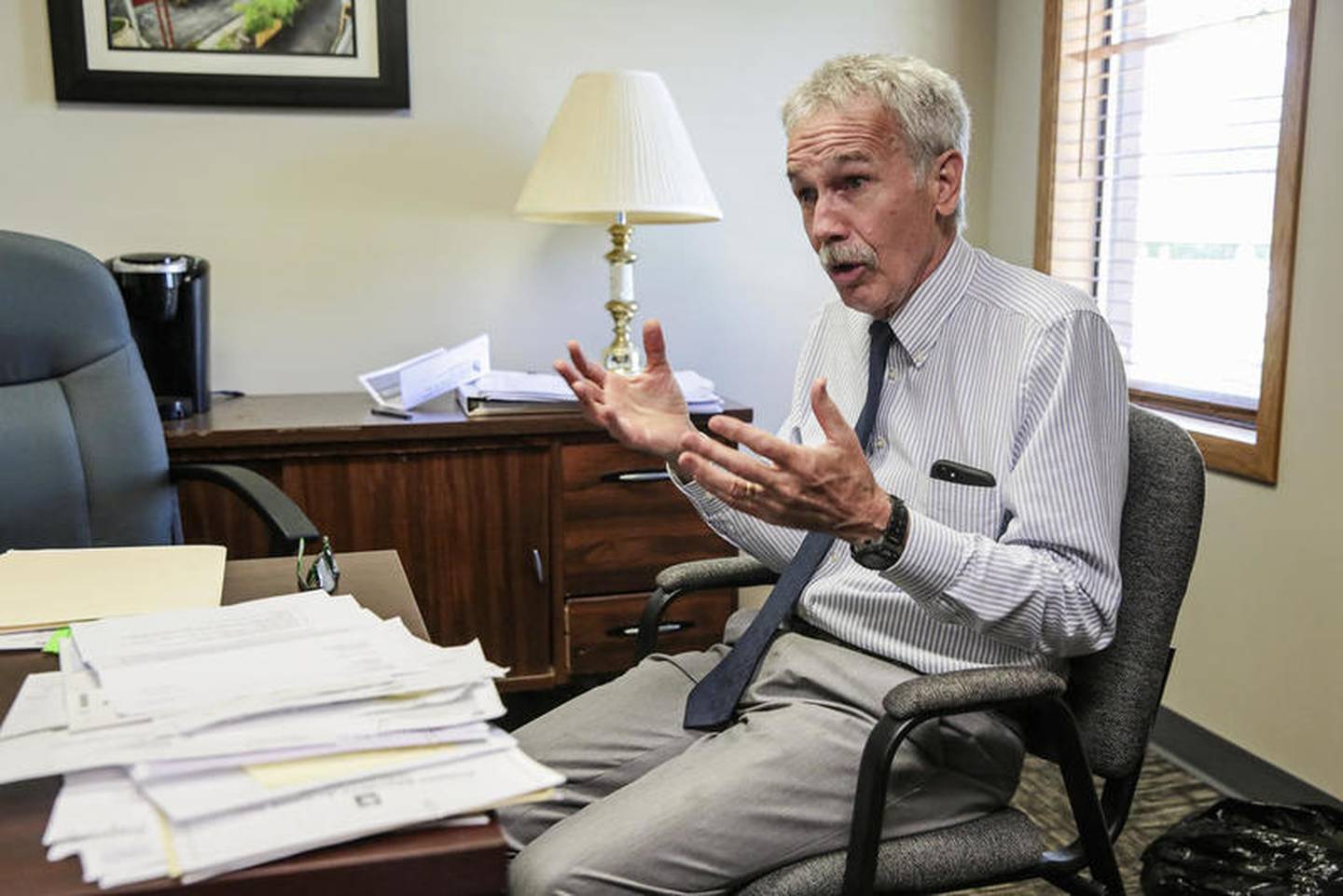 That's especially true during "this period of COVID" since Stepping Stones had to reduce the amount of people it could serve, Lauridsen said The donations helped offset the resulting loss of income, especially since Stepping Stones provides treatment and services for people even when they can't afford to pay for treatment and services, Lauridsen said.
"I can't tell you how much it's meant to the folks we serve," Lauridsen said.
Kevin Watson, executive director of MorningStar Mission in Joliet, said the donation "means a lot to us."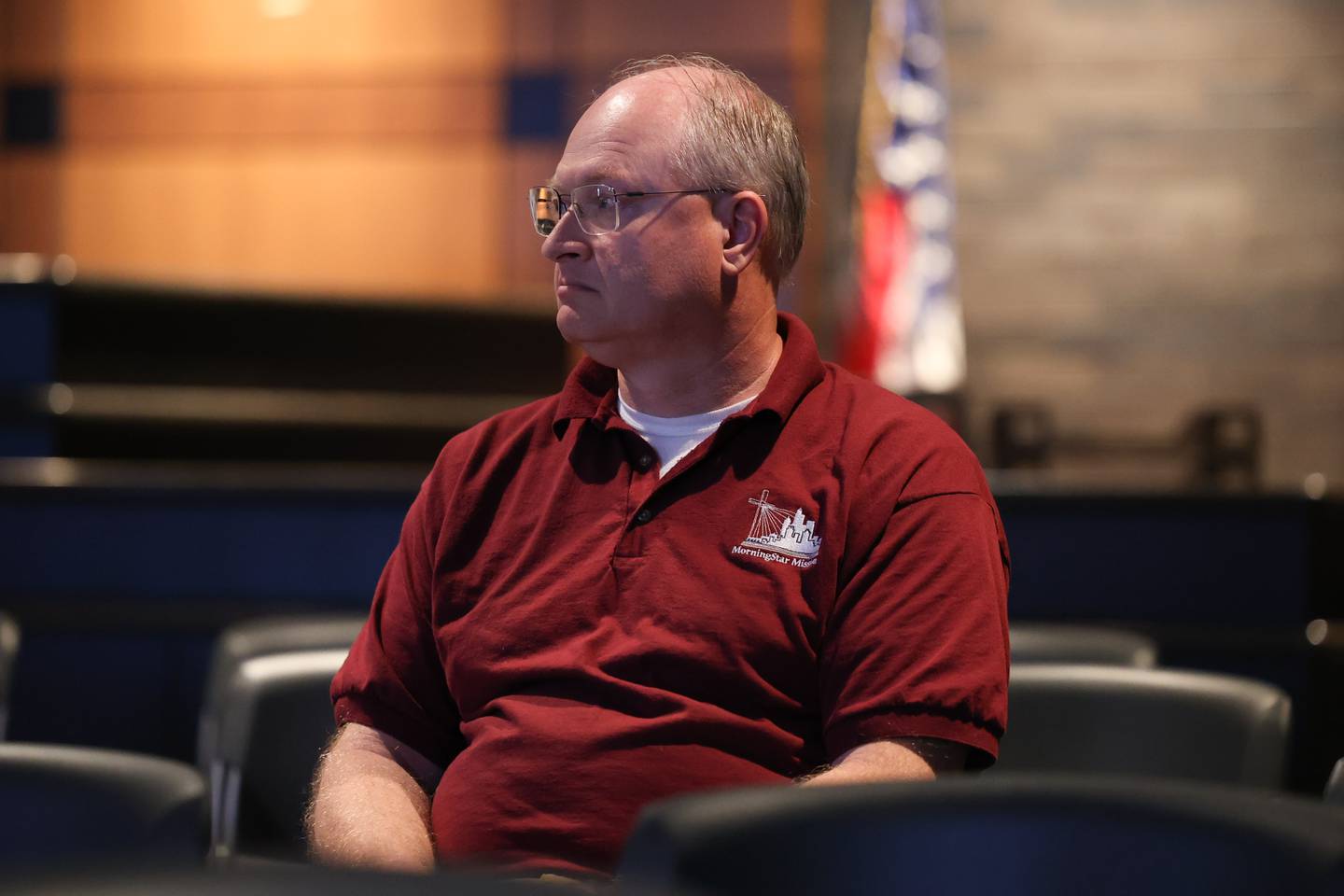 "It's really neat to see these ladies get together, have such a great time and actually raise so much for all these well-deserved agencies,' Watson said. "It will definitely be put to good use. We're thankful for it."
Ines Kutlesa, Ines Kutlesa, chief executive officer of Guardian Angel Community Services, said the donation helps support Guardian Angel's domestic violence programming, emergency shelter and families who need support services.
"We are a longtime supporter and recipient of Withes Night Out Funds," Kutlesa said. "We are so grateful to serve on a committee of amazing women that come together every year to raise funds for critical services in our community that support women and children."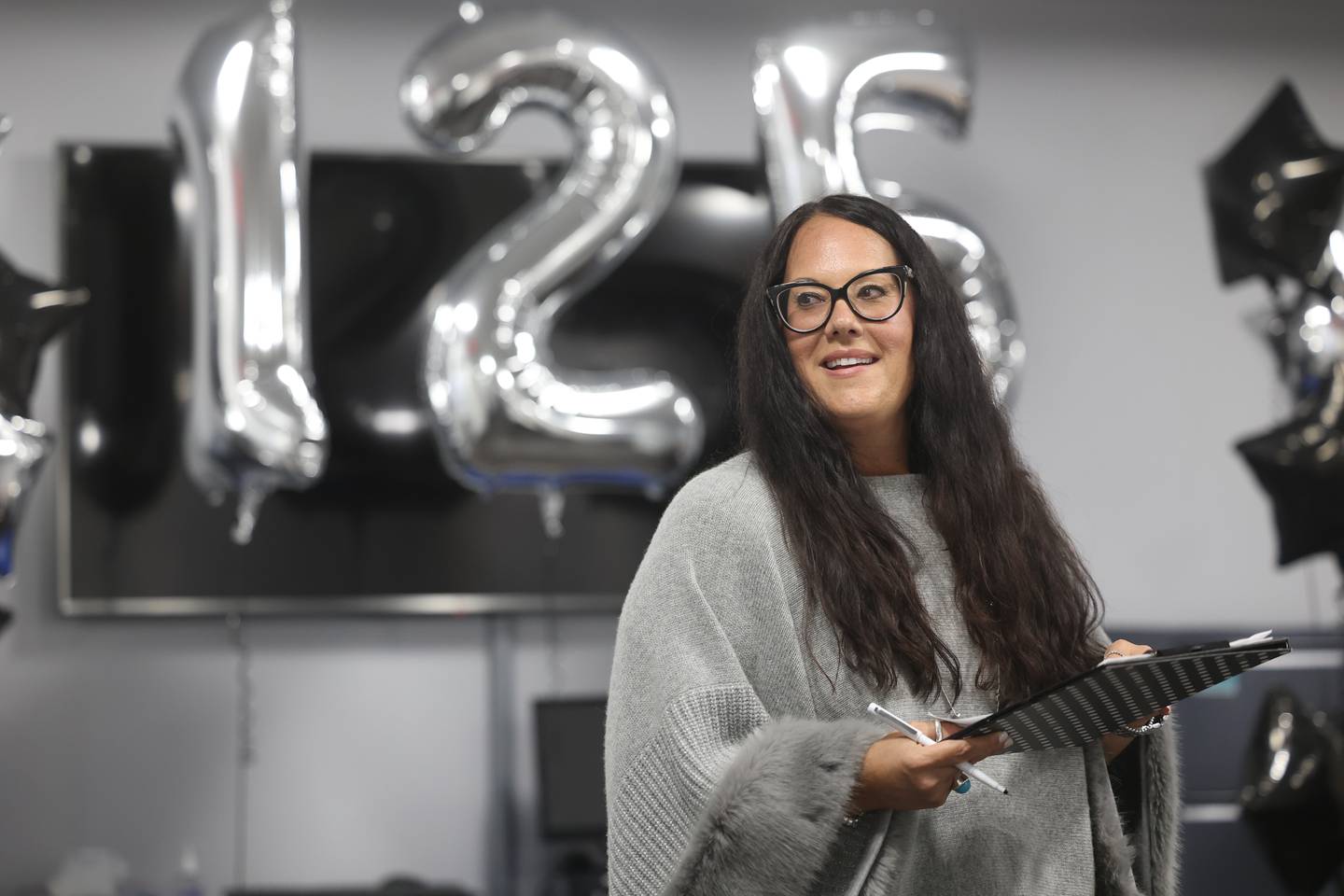 The first Witches Night Out was held in 2010 at the Renaissance Center in Joliet. The one-day event abruptly became two days in 2018 after tickets quickly sold-out.
Its founders, former Joliet resident Kathy Mihelich and Judy Erwin of Plainfield modeled the event after a ladies night out counterpart they'd seen in another town and added an affordable, fundraising component.
"Too many fundraisers are not affordable to everyone," Mihelich said in a 2012 Herald-News story. "My husband and I attend big galas all the time that cost between $100 and $250 to attend. We see the same people at every event. Why not do a fundraiser that everyone can partake in and feel good about?"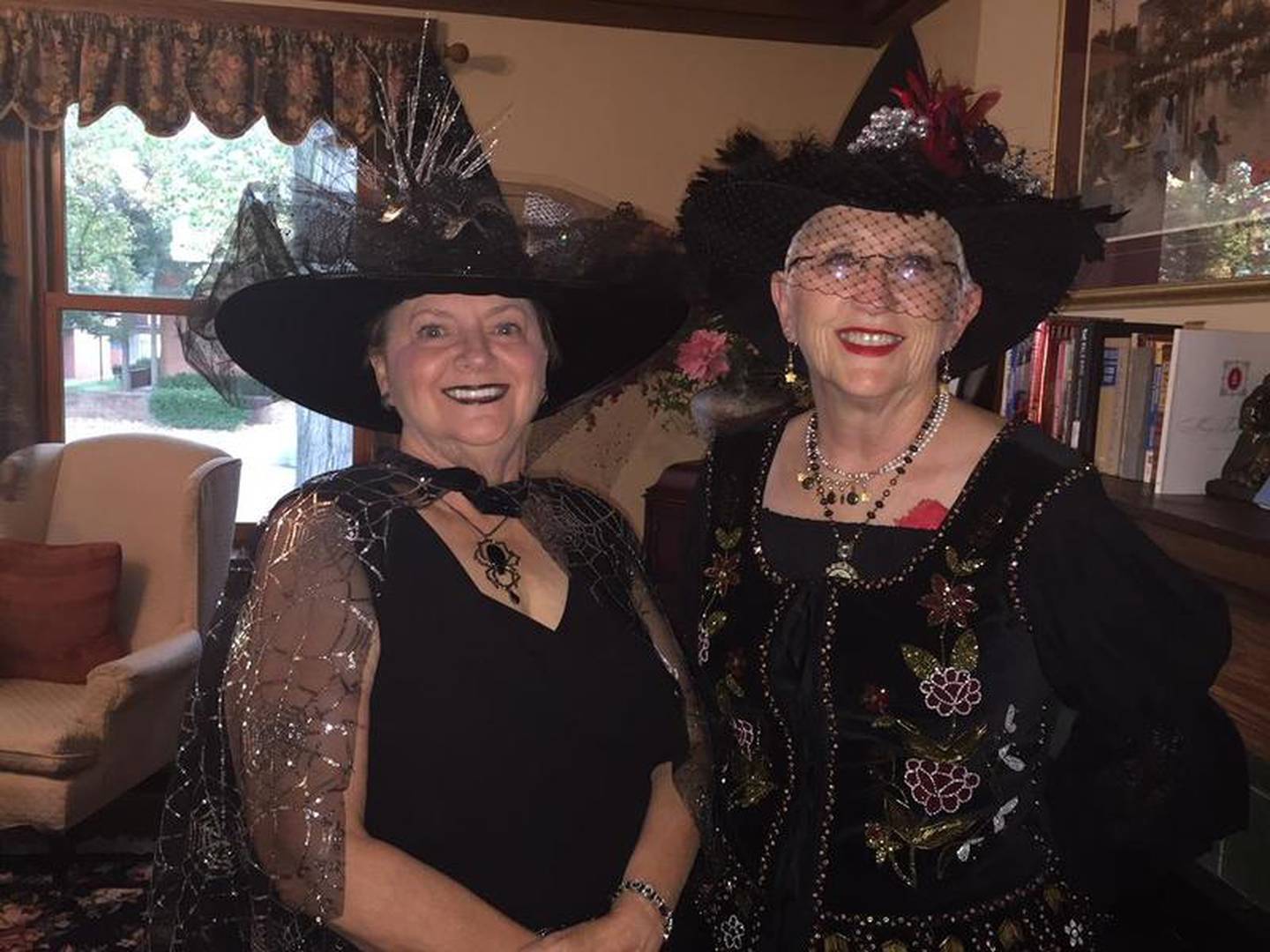 Mihelich founded Events for a Cause, LLC in 2016, to oversee Witches Night Out, according to the Witches Night Out website.
Witches Night Out netted $14,000 in 2010, according to its website. Maffeo said 2022 was the first time Witches Night Out raised $160,000 and that the event has raised a total of $736,000 over the years.
"Which I think is really amazing for just a party with costumes," Maffeo said.
Maffeo said Events for a Cause has also hosted an event in April the last three years "to keep up interest" in the Witches Night Out event and with the intention to start a grant program.
April events have included a murder mystery, a grown-up prom and a dance party, Maffeo said.
A grant program would help smaller nonprofits that don't have enough members to volunteer at Witches Night Out, Maffeo said.. Because when agencies apply to be a recipient agency, the agencies also agrees to send volunteers to help with decorations and assembling raffle basket donations, Maffeo said.
"We need a lot of volunteers," Maffeo said. "In the two days, we have 3,000 guests. So we need a lot of people to run things for us."
Maffeo said Jacob Henry Mansion staff handle the bar, the food and setting up tables. Hill said was one of the volunteers from Wilmington Coalition for a Healthy Community for two years before the organization was awarded Witches Night Out funds for the first time in 2021.
And Hill was thrilled to be a volunteer.
"Once you're there and you see what they do, how they do it, and what the result is, it's worth the time and effort," Hill said. "It makes you feel part of something big and on a grand scale – a wonderful effort."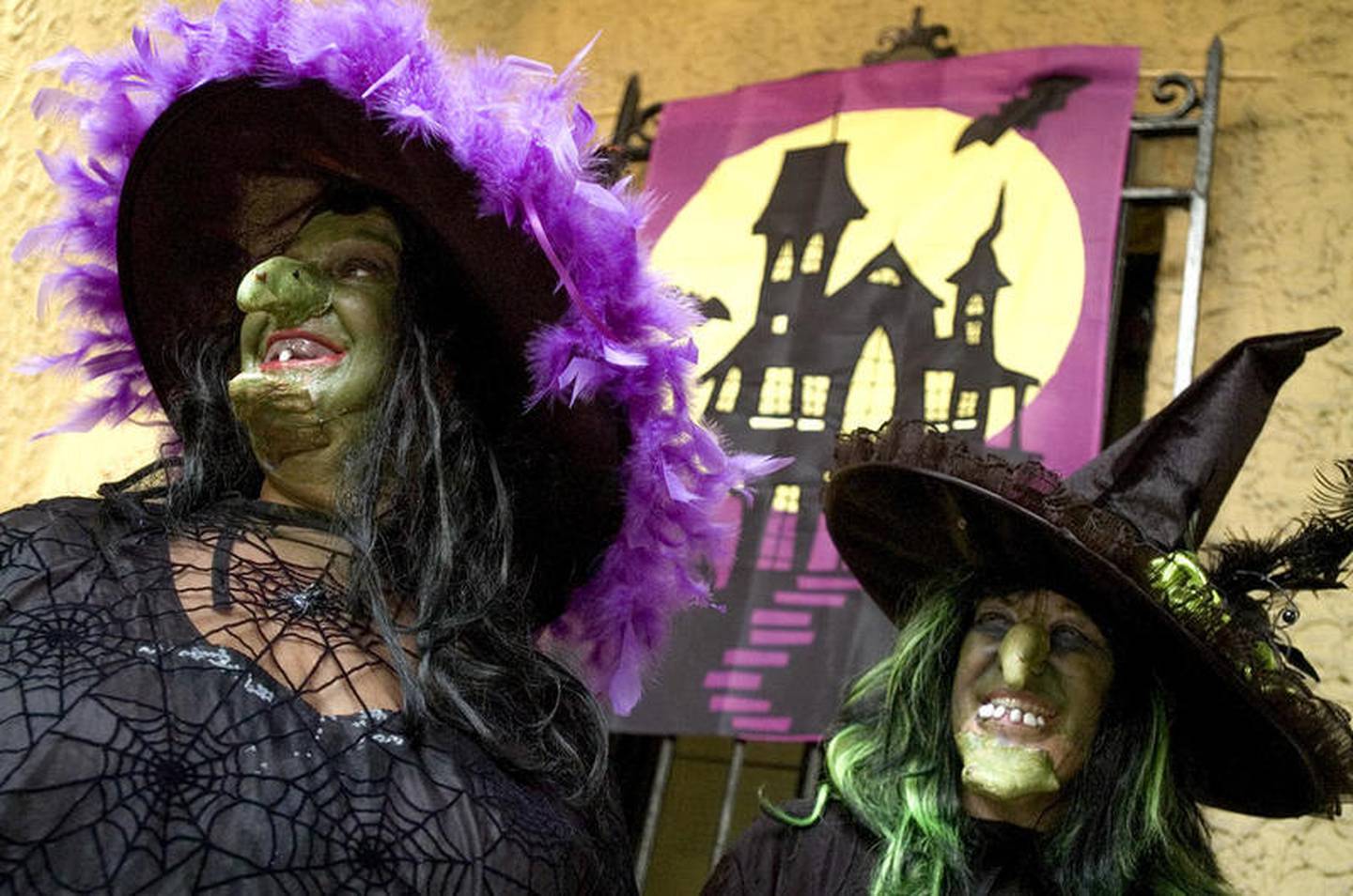 Hill said Wilmington Coalition for a Healthy Community has received federal grants "on and off in our history" (and currently have two small ones, she added). But the Witches Night Out donation can be spent in areas not covered by the federal grant, such as rent, utilities and summer camps for kids, Hill said.
Hill was also overjoyed that Wilmington Coalition for a Healthy Community was among some really outstanding organizations, places to where they refer clients if the coalition can't help them, she said.
"For us to be included on that level is incredibly humbling," Hill said.
Witches Night Out has become so popular, people struggle getting tickets to the event. Maffeo said tickets historically go on sale at noon Sept. 1. Five minutes later, both days are usually sold-out, she said.
Although the tickets cost more than in the past - $35 as opposed to the original $15 – it's still a very affordable event, Maffeo said, even with the newer parking and shuttle services to keep attendees safe, she said.
Organizers strive to add new elements every year, Maffeo said. In 2022, that was flash mob dance to celebrate the release of the "Hocus Pocus 2022" movie, Maffeo said. Jillian Dugan from Star 96.7 served as emcee for the costume contest, Maffeo said.
And, in 2022, attendees could make appointments with their favorite mystics instead of standing in line and waiting for an opening, Maffeo said.
Maffeo said the 2023 Witches Night Out will be Oct. 11 and Oct. 12.
Applications for agencies will open in a few weeks and information will be posted on the Witches Night Out website. Potential vendors apply through the Witches Night Out website, too, Maffeo said.
For more information, visit witchesnightout.com and eventsforacause.org.