Dave McMillin of Washington, Illinois, said he and all three of his siblings played instruments when growing up.
But Jeff McMillin of Channahon was the only one who made music his career and full-time passion.
Jeff played in a number of bands through the years, including the Joliet Junior College community band, the Joliet Junior College jazz band, the Joliet American Legion Band and the Brass Tracks Jazz Orchestra.
In fact, JJC had dedicated its winter concert Dec. 5 to Jeff, a founding band member who had served for more than 40 years, according to the JJC website.
"I don't think there's a musician in Joliet who didn't know Jeff," Chuck Morgan, JJC music coordinator and director of bands, said.
Jeff served as band director at Glenwood Academy, starting in 1995 and continuing through the years. He was 63 when he died June 29. Nevertheless, Jeff will "continue helping kids for generations" through a JJC scholarship as in his name, Chuck said.
"He was a great teacher, very patient," Chuck said. "He really understood kids and how they learned, and he was able to express what he needed from them."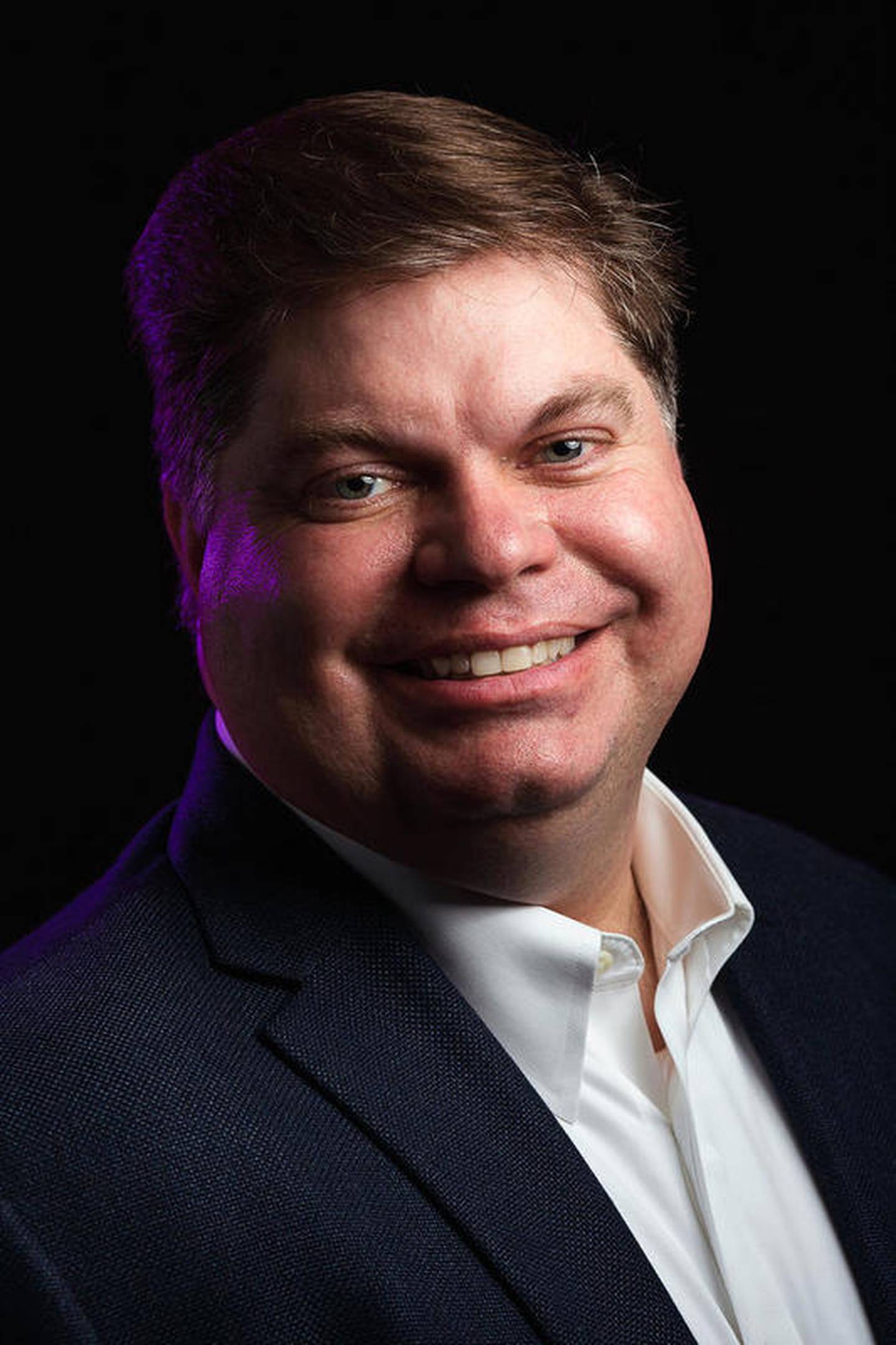 Teachable moments
Chuck said he was just 16 when he met Jeff back in 1988.
"My little brother was taking trumpet lessons," Chuck said. "And he [Jeff] was teaching in Joliet."
Chuck and Jeff later reconnected at Joliet Junior College when Chuck and Jeff both played in the jazz band under former Jerry Lewis, who is now the JJC professor emeritus of music. Chuck said Jeff was a "wonderful musician," "talented improvisor" and "just a great player."
As a person, "nobody was better" than Jeff, Chuck said.
"If you knew Jeff, you would agree," Chuck said. "Jeff always had a joke and a smile."
Growing up, the McMillin children played different instruments, Dave said. Dave played alto saxophone. Roger of Indiana played drums. Faye of Channahon played clarinet. Jeff, of course, played trumpet and knew by high school that he wanted to go into music education.
"He had a music friend that got out and started traveling around the Midwest playing," Dave said. "But Jeff was looking for something more stable and permanent."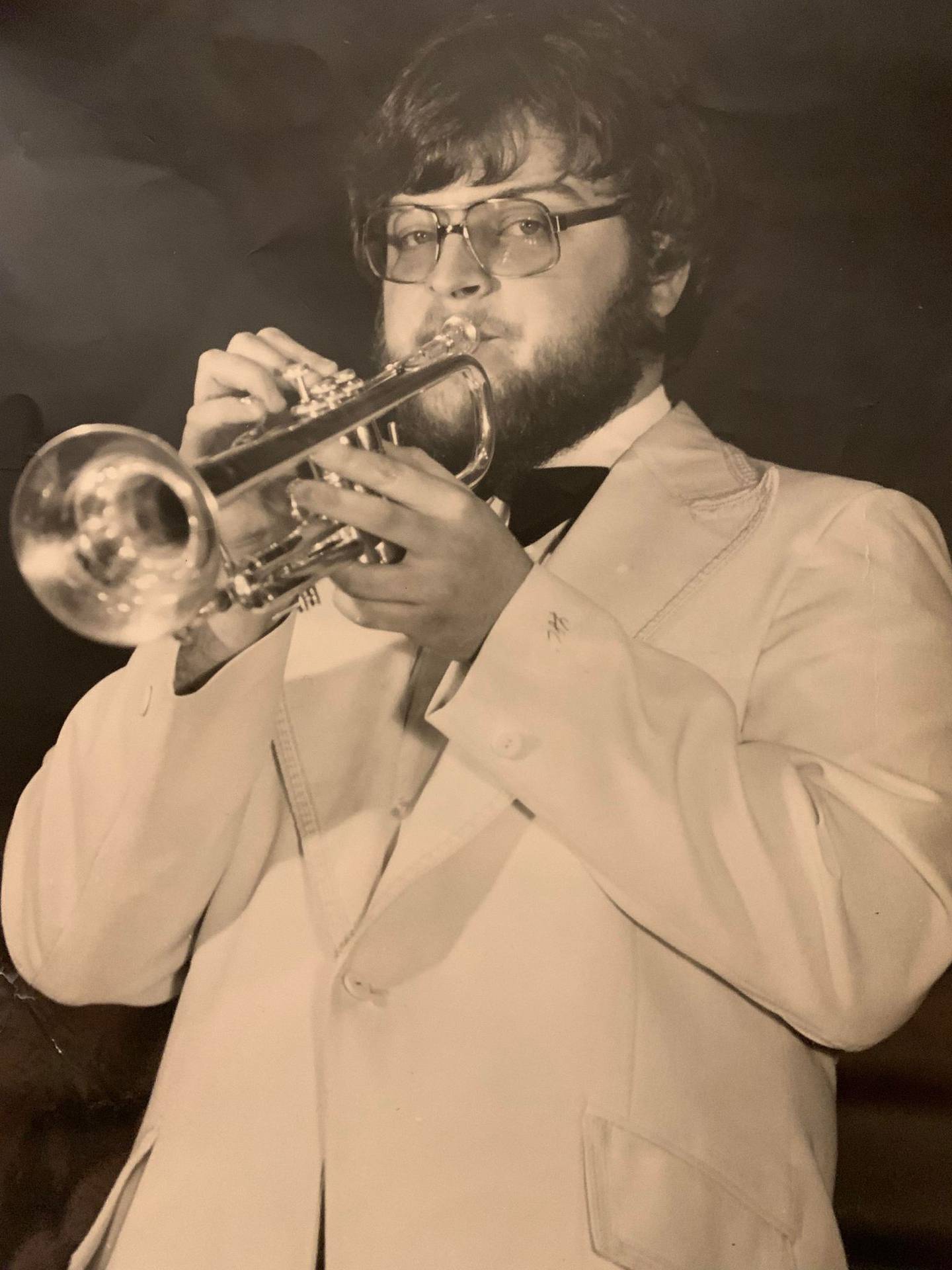 Jeff earned his bachelor's at Elmhurst College and his master's at the VanderCook College of Music. He traveled to Greece and Romania with the jazz band at Elmhurst College, playing music in the streets, Dave said
Dave said Jeff loved "getting new students up to speed." Jeff also taught private lessons, some virtually even before the pandemic. Jeff also educated himself and amassed quite a collection of music-related books and music recordings, Dave said.
"Once in a while, we'd go up to the jazz showcase in Chicago and catch some of those people," Dave said. "I was going through his CDs and found one signed by Tom Harrell."
But Jeff never turned down an opportunity to play, Dave said. Over the year, Jeff played for churches, a wedding band (The Good Times), a Dixieland band (Rude 6), polka bands, the madrigal dinners at JJC and even a salsa band in Chicago, even though Jeff didn't understand Spanish, Dave said.
"Another guy in the band translated for him," Dave said. "The style of music didn't matter to him. If anyone needed a trumpet player, and he was available, he'd go and play. It wasn't like he only focused on jazz. He played just about everything they needed a trumpet for."
No occasion too small for Jeff to blow his horn
Carlo Isabelli, a Joliet area-trumpeter, said he met Jeff as he was leaving JJC as a student and Jeff was coming in. They both joined JJC's community band when Lewis began it, which initiated a decades-long friendship, bonded by music.
In fact, Carlo played music with Jeff and the late Gene Korst, a lawyer who was a trumpeter for 35 years.
"Gene was [literally] on my left and Jeff was on my right," Carlo said. "It was nice to have a family – not only my own family but a family of musicians that has been with me for years and years and years."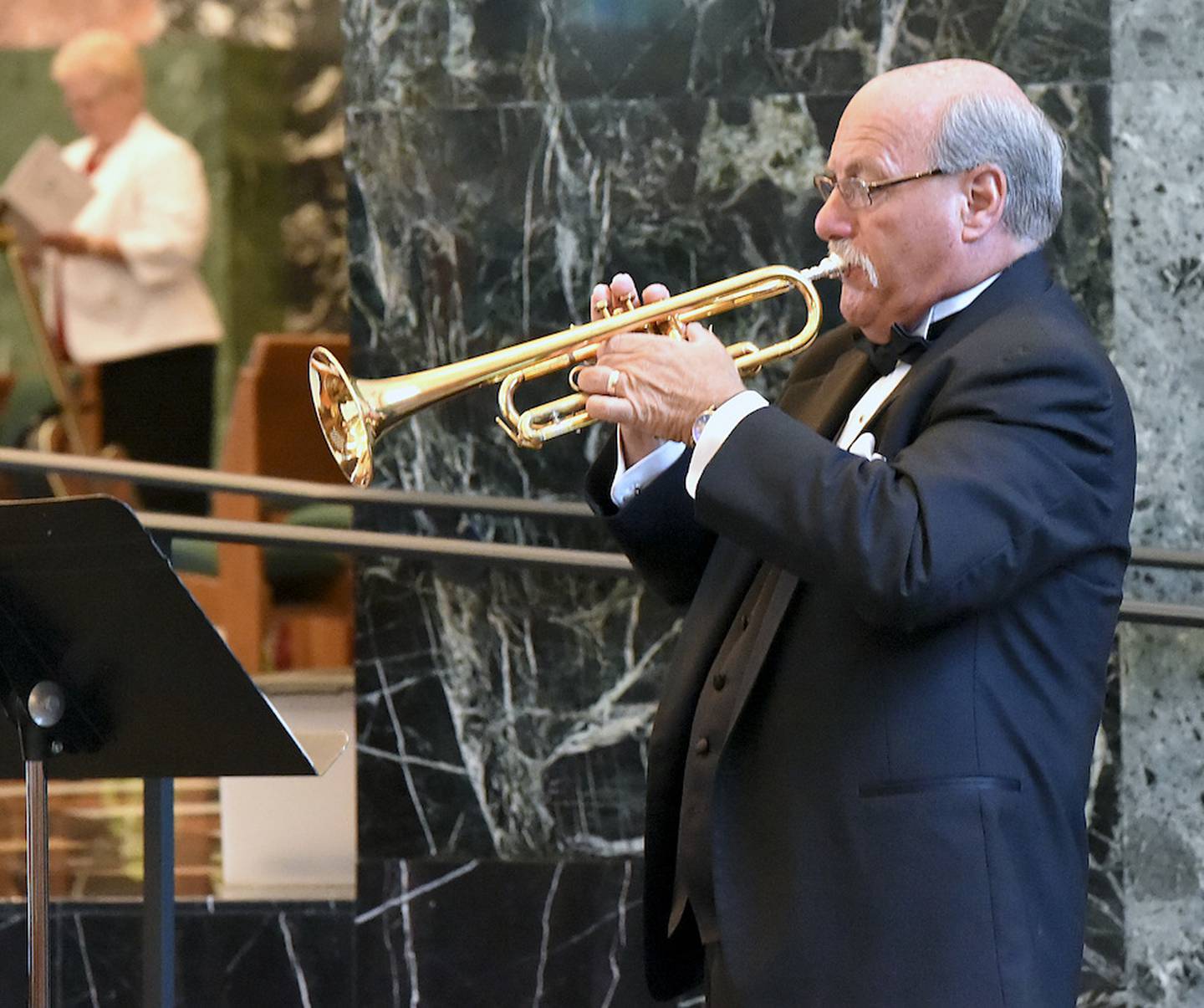 Carlo said he often contracted various area musicians for various events.
"Jeff was with me all the time," Carlo said. "Why would I call anyone else when he's always there for me?"
Matthew Witt of Elwood, current president of the American Legion Band, has known Jeff since childhood since Matt's father played in the band. Matt came into the band as a trumpet player more than 12 years ago and learned strategies for improving his performance during the years he sat next to Jeff in the band.
But although Matthew fondly recalled Jeff's jokes and lighthearted demeanor, Matthew especially recalled the respect people showed for Jeff.
"Whenever he spoke up with the band or spoke within a group of people in the band, everyone listened, because everyone valued his opinion," Matthew said. "He was a phenomenal player and probably an even better teacher."
Jeff's love for music shone through everything he did, Matthew said.
"The band is less bright without him in it," Matthew said.
But Jeff had a tender, human side, too. His sister Faye said Jeff played video games with her kids and was "helpful and thoughtful" to others. During Jeff's teaching days, one teacher that was expecting a baby told Jeff she had a craving for chocolate.
"So he went out on his lunch break and brought her a French silk pie," Faye said.
Jeff began having memory issues after a stroke in March and went to live in a nursing home, where he received physical therapy as he had lost abilities in his right arm. Faye sent a marching trumpet for Jeff to practice his finger work.
"When we gave it to him, he put it right up to his lips," Faye said.
Faye later learned that, despite Jeff's memory issues and even his inability to always recognize Faye, Jeff never lost his ability to play music.
"The residents from the nursing home would sit outside his room and listen to him. That chokes me up," Faye said. "Even though he wasn't all the way there, he was still entertaining people with his music."
The Jeffrey McMillin Memorial Scholarship will be awarded to a full- or part-time student working towards an Associate in Arts degree. The student must have a minimum 3.0 GPA and be participating in a JJC band or chorale group. To make a donation, visit jjc.edu/givetojjc.
• To feature someone in "An Extraordinary Life," contact Denise M. Baran-Unland at 815-280-4122 or dunland@shawmedia.com.